Shipping Medical Equipment
Get Free Moving Estimate
"*" indicates required fields
One of the most delicate types of goods that you may need to transport is medical equipment. Shipping medical equipment can be a complex and stressful process, especially for those who rely on the equipment for their health and well-being. It is important to remember the critical nature of the equipment, its high value, and the need for precision and care during transportation. Given the delicacy of the load, hiring the most reliable moving company to provide you with medical equipment shipping services seems like the only sensible option. Peasley Moving & Storage is the team to get in touch with if you need this kind of help. With our moving crews taking care of your load, you can be certain that your medical items will arrive at their destination safe and sound. Therefore, go ahead and call us today to schedule our services.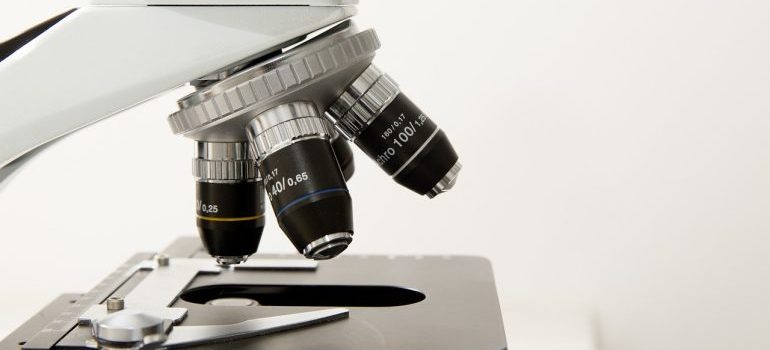 Expertise and Experience at Your Service
Providing help with medical equipment shipping services is one of the most challenging tasks any moving company could take on. Here at Peasley Moving & Storage, we are confident that we can perform this kind of transportation according to the highest industry standards of freight shipping Boise can offer. We have the knowledge and the tools needed for the job. Furthermore, we have people who are dedicated to what they do and who have received the necessary training needed to perform such important tasks as moving medical equipment. In regards to what we can do for you when you need moving medical tools, we are also there to help you with packing the equipment, loading and unloading, transportation, and setup.
Given the fact that most medical equipment is very sensitive, it is very important to handle it with care. The moving crews in our company have all been trained to handle such items. Also, they understand the responsibility that they are taking upon themselves for moving it. The last thing that we would wish to happen is to damage items that people need for treating medical issues. So, to receive the best service for moving medical equipment, call us today and schedule your free moving estimate.
A Tailored Approach to Every Medical Equipment Shipping Need
Peasley Moving & Storage takes a tailored approach to the medical equipment shipping process, providing customized plans that cater to each client's specific requirements while maintaining strict adherence to industry standards and regulations. Our process begins with a pre-shipment consultation. It is where our team of experts will work with you to assess your equipment, identify any special handling or transportation requirements, and develop a customized shipping plan. We'll then provide you with a detailed estimate and timeline. You know exactly what to expect throughout the shipping process.
Even when shipping containers overseas, our team will handle all aspects of the transportation, including packaging, loading, and unloading. We use state-of-the-art equipment and techniques to ensure your equipment is safe and secure throughout the entire journey. Finally, we offer delivery and installation services to ensure your equipment is set up and functioning properly upon arrival. Our tailored approach means that we can accommodate even the most complex medical equipment shipping needs. Thus you can trust us to handle your valuable equipment with care and expertise.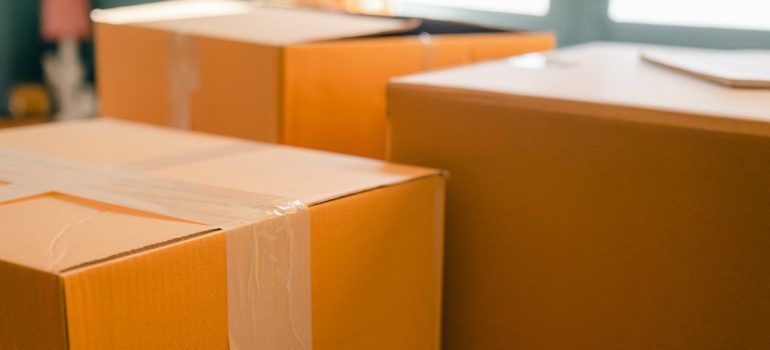 Expect Peasley to Ensure a Secure and Protected Journey
Given the nature of the product that needs moving, it is important to pack the medical equipment well. The protection of items is one of our greatest concerns. You can rest assured we will find a way to provide the safety of your load. Knowing that medical equipment is made from sensitive parts such as lasers, lenses, and gauges, it is necessary to find the best way to pack them. Protection and prevention is the best course to take on such occasions. Therefore, to make sure that your medical equipment is safe before transport, get in touch with us today. We will come up with a tailor-made solution for the packing and crating of your medical equipment.
Providing Reliable Medical Equipment Shipping Services and Storage
We understand the importance of timely and efficient medical equipment shipping, and we take every measure to ensure that your equipment arrives on schedule. Our team uses route optimization software to determine the most efficient and timely delivery routes, minimizing transit times and ensuring that your equipment arrives as quickly as possible. We also offer real-time tracking and temperature controlled storage in Boise so that you can monitor the progress of your shipment at every step of the process.
Our team has experience in handling unexpected challenges, such as inclement weather or road closures, and we work tirelessly to store medical equipment safely and get it to its destination as quickly as possible. Throughout the shipping process, we maintain open lines of communication with our customers.
Envision a Seamless Transition to Your New Location
Our team of experts works closely with healthcare providers to develop a customized plan for the move. We also take into account the specific needs of the organization and the equipment involved. We handle all aspects of the move, including packaging, transportation, and setup. That's why healthcare providers can focus on their patients without worrying about the logistics of the move. Our heavy equipment movers have a positive impact on healthcare providers' operations, allowing them to resume providing care to their patients as quickly as possible after the move.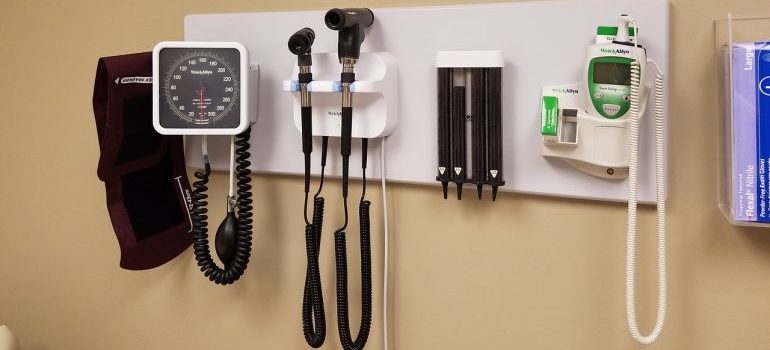 Additional Services That We Can Offer to Complete For You
Obviously, medical equipment is not the only thing that we move. As one of the most experienced moving companies operating in Idaho, we also take part in other moving procedures. Some of them are the following:
If you are looking for help with your general move, pick up the phone and call our A+ BBB-rated business. We can come up with a bundled offer and move all of your items at once.
Partner with the Experts for a Worry-Free Medical Equipment Shipping Experience
With Peasley Moving & Storage, you will be getting the most complete medical equipment shipping services that you could hope for. Our team of experts provides customized plans that cater to each client's specific requirements while maintaining strict adherence to industry standards and regulations. We guarantee timely delivery through route optimization, real-time tracking, and communication with the customer throughout the shipping process.  On top of that, there is much more we can do for you in terms of moving. So, contact us now and hire the best movers Idaho has to offer.

Everyone from the packers to the movers were awesome! They were all very professional and showed up when they were supposed to. would definitely use them again.