Kuna Movers
Get Free Moving Estimate
"*" indicates required fields
If you are moving to, from, or in Kuna in the foreseeable future, you are probably already on the lookout for the most reliable and reputable movers Kuna ID area residents recommend. If you've ever moved in the past, you'll know that this can be quite a difficult undertaking. But there is no need for your search to be an extensive one. In fact, the solution to all your moving problems is right in front of you! All you have to do is give Peasley Moving & Storage a call, and let your worries go. We'll provide you with relocation specialists in Kuna that will be able to cater to all of your moving needs. Whether you plan on moving your house or office, rest assured that we are a team you can trust! Simplify your life, and your move, by relying on Idaho's finest moving company!
Kuna – a city you will fall in love with
Did you know that Kuna is one of the fastest-growing areas in Idaho? Kuna's population has nearly doubled in the period between 2010 and 2020, and you can only imagine the exponential growth it has had since then. As part of the Boise City – Nampa area, and located in Ada County, the population of Kuna, Idaho was estimated at over 25,000 people in 2022. What could be luring people to this small city is the fact that it is located only 18 miles southwest of downtown Boise. Also, the median income for a household was $62,852 with 10% of families living below the poverty line. Considering this city's rapid growth, it's safe to say that happiness awaits after your relocation. If you want to be happy with your relocation itself, just get in touch with Peasley Moving & Storage. Our team of movers Kuna ID relies on has the recipe for a flawless, safe, and comfortable relocation. 
Peasley Moving & Storage makes relocating an easy and safe endeavor
Our story begins way back in 1890. From delivering groceries by horse and wagon, we've slowly evolved into the professionals we are today. During this time, we've gathered priceless knowledge and formed strong bonds with our community. With over 130 years of experience in the industry, Peasley Moving & Storage should be your one-stop shop for the best moving solutions. We specialize in a broad range of moving services in Idaho that enable us to provide all of our customers with a 5-stars moving experience. When you take a look at our glowing moving reviews, you'll quickly realize that the experience of our beloved clients speaks for itself! This is all possible thanks to state-of-the-art tools and professional staff.  Our moving teams are comprised of relocation experts in both commercial and residential moving tasks. No matter how complex your relocation is, we'll tackle it in a safe and professional manner.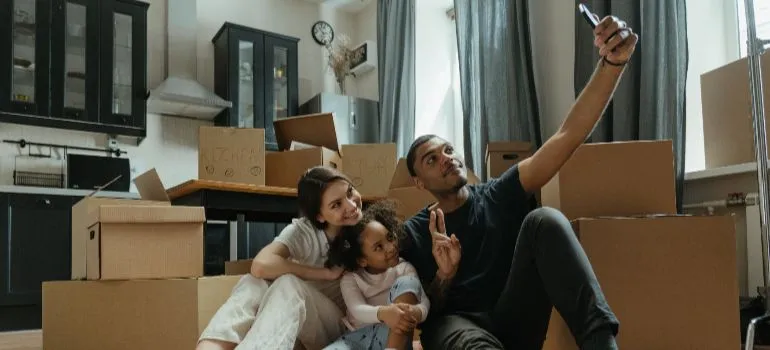 Thanks to a combination of skill, equipment, and ethics, we're versatile and successful in many areas of moving. Your commercial relocation to Kuna will be a quick and smooth process. Our team of professionals will ensure minimal downtime for your business while taking excellent care of your belongings. On the other hand, our residential movers will honor the emotional time you are going through by always showing up in high spirits and with plenty of will to help. The main goal we have is to provide you with a pleasant relocation that will break the myth of relocation being a nightmare. With experienced and competent movers by your side, your move will prove to be an enjoyable process. And that is a guarantee you can always rely on!
Start to finish relocation assistance from our movers Kuna ID residents have trusted for more than a century
From the moment you book your moving date with us, you will be completely covered by our Kuna movers. This means we can assist you with different moving tasks all throughout your move that includes both shipping your belongings and packing them. Our job begins when we schedule your date and it ends only after the last box has been safely unloaded at your new destination. During this time, we will do everything in our power to make sure your precious items are safe. With over a hundred years of experience in moving freight, we've gathered invaluable knowledge. Exactly this knowledge, is what enables us to deliver safe, reliable, and affordable services to all of you, our valued clients. Leave the moving-related stress behind with the most dedicated team of professionals by your side.
A tailored moving plan you can always rely on
With more than a century of experience, we have learned a very valuable thing – all moves are different. Your needs will be much different than the next person's needs. That's why a tailored moving plan is a mandatory part of our services. With our plan, we aim to eliminate any chances of problems and delays. Our Kuna moving team will make every effort in trying to predict future issues that might be associated with your move. Rest assured that we will have a suitable solution ready by the time your moving day comes. Thanks to years of experience in the field, we're able to do this with ease, and in a timely manner. After witnessing so many unique moves, we know how to react in different situations. Being prepared is key to having a successful relocation, and Peasley Moving & Storage is nothing if not 100% ready.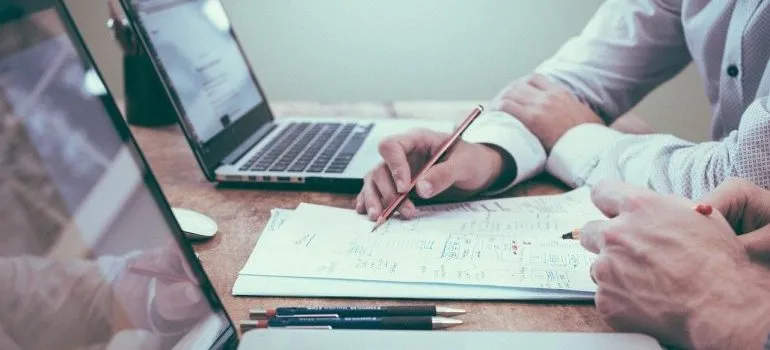 Extensive knowledge of the area allows our movers in Kuna to provide you with a quick relocation
One of the finest traits that come with our decades of moving experience is the extensive familiarity with the area we operate in. Since our movers in Kuna ID have been servicing the city for quite some time, we have gathered knowledge of its streets and routes. Today, we're able to choose the best, safest, and least crowded paths for transporting your belongings. Our moving teams are always punctual, professional, and approachable – the three things you will undoubtedly have to say about us after your relocation. Give yourself and your family the movers you deserve by giving us a call and obtaining a quote from us. Doing so enables you to realize why we have built such a legacy. And, if you ever have any questions or uncertainties about the moving process, fret not. Our experts will always be by your side to provide accurate information and peace of mind.
We can help you explore other beautiful parts of the Boise area!
Sure enough, Kuna is a gorgeous city to live in. The people are friendly, the city is quaint, and the landscape is spacious and beautiful. But, have you ever thought of exploring other parts of the beautiful Boise area? Idaho has so much to offer in terms of natural beauty, and the scenery is quite different in various parts of the state. To properly explore and appreciate it all, you'll have to do a bit of traveling. And if you find an area that is especially breathtaking, you may even consider moving there. If you come to such a decision, don't hesitate to call us! After so many years in the field, we know Idaho like the back of our own hand. So, if you ever want a change of scenery, you can always rely on our:
As you can see, we have a wide network of reliable local movers, who are always ready and able to take care of you, and your possessions. Once they take charge of your relocation, you don't have to worry about a single thing going wrong. Better yet, you don't have to fear your moving budget going over your planned limit. Our movers in Kuna ID will do everything they can to minimize your spending, and leave you with enough funds for decorating or renovating your brand-new home. So if you ever want to relocate to any of the neighboring cities, you know who to reach out to!
Moving over long distances is a breeze thanks to Kuna's finest movers!
It has become an established truth that moving can be a stressful and tiring experience. This becomes more noticeable if you have to relocate over long distances. Not only do you have to drive longer to your new home, but you also have to prepare your items to endure the long trip. The thought of so much preparation alone can easily dismay you from moving altogether. But, thanks to movers Kuna ID, you can breathe a sigh of relief. We're both experts in professionally packing items, and moving them over long distances! This is truly a match made in heaven if you ever need to reach the other end of Idaho or even a different state! Our long distance movers Idaho recommends will carefully pack all of your possessions, and safely deliver them wherever you need them in our durable trucks. For Peasley Moving & Storage, distance is never an issue!
Our storage solutions guarantee maximum safety for your items
Sometimes, you are prevented from bringing your precious possessions into your new home, for one reason or another. The house might not be ready for the move-in yet, or you have to do a lot of messy and dusty renovation. Either way, your items require a safe temporary home. And that is where our secure storage solutions come into play! In addition to our Kuna moving services, you can also rely on us for spacious and safe storage units, available to both families and businesses alike! What we have to offer are maintained and water-proof units, which come in different sizes and are constantly under tight security and video surveillance. And if you have especially delicate items, we can provide you with temperature-controlled units as well! Rest assured that all of your possessions will be handled to the highest standards, while they are in our care.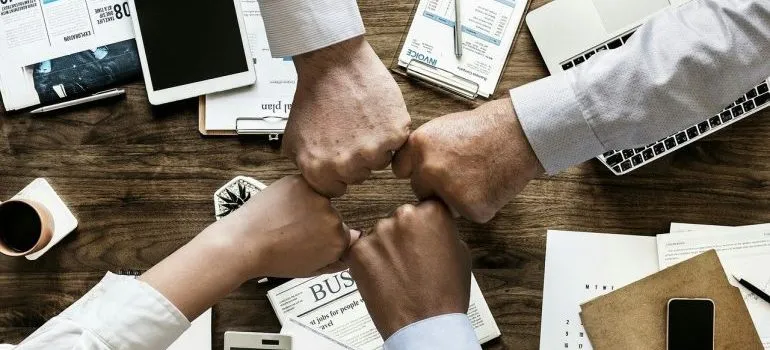 Enjoy affordable prices with the high-quality services of our movers Kuna ID recommends
When it comes to relocating, one of the biggest struggles is creating a solid moving budget. Quality services are often quite expensive, and can easily go above your expected spending. Because of this, people often settle for cheaper moving services, which aren't always reliable. When it comes to the safety of your items, you want the absolute best. At Peasley Moving & Storage, our movers in Kuna ID care about your satisfaction, which is why we have created competitive pricing for all of our moving services. Although we don't impose steep prices, we still offer high-quality services. Better yet, there are no hidden fees or unexpected payments. All of our rates are transparent, and custom-tailored to ensure your satisfaction. Our Kuna movers are committed to you and providing you with the best price-to-quality ratio for your upcoming Kuna relocation. A mix of cheap, yet excellent moving services, becomes possible with Peasley Moving & Storage!
Peasley Moving & Storage is here to solve all of your transportation troubles
Peasley Moving & Storage teams don't shy away from a challenge. No matter how complicated you consider your relocation to be, rest assured that our movers Kuna ID residents trust will be able to take care of it. We have 130 years of experience under our belt, you can be confident that your move will be a successful one. And even though we are very skilled and knowledgeable in the field, the cost of our services isn't sky-high. Although usually quality dictates price, we always try to custom-tailor our rates in your favor. That way, you can relocate stress-free, without breaking the bank. Give us a call today and find out how we can help during your upcoming residential or commercial relocation. If you're looking for Idaho's finest movers, look no further than Peasley Moving & Storage!

Everyone from the packers to the movers were awesome! They were all very professional and showed up when they were supposed to. would definitely use them again.