Get Free Moving Estimate
"*" indicates required fields
Caldwell, the county seat of Canyon County, has been a popular moving destination for a while now. If this is where you have chosen to move, whether you are relocating for residential or business purposes, you will definitely need some help in the moving department. That's when you should turn to us, as Peasley Moving & Storage is an expert in satisfying your local moving needs. With plenty of awards under our belt, a team of experienced and trained movers Caldwell ID residents strongly recommend and a desire to help you during this process, our team will be an answer to your moving prayers. Give us a call today, obtain your free moving quote, and book your moving date with us. With all the good memories that are in store for you, you won't regret doing so!
Residential and commercial relocation to, from or in Caldwell
As the county seat, Caldwell is a great place for raising your family and managing a business. Whether the intentions behind your relocation are residential or commercial in nature, know that you will most likely need plenty of help – the kind of help we here at Peasley Moving & Storage can provide.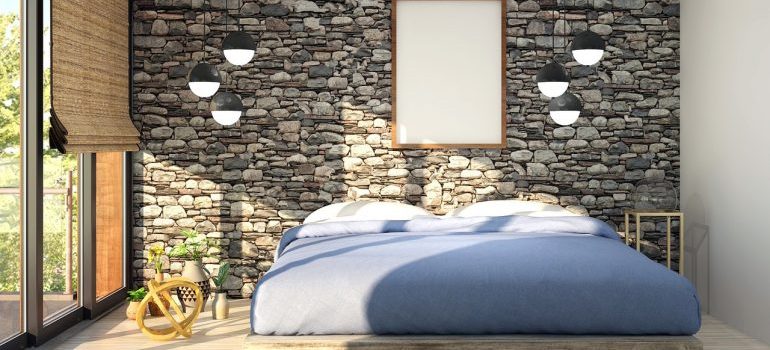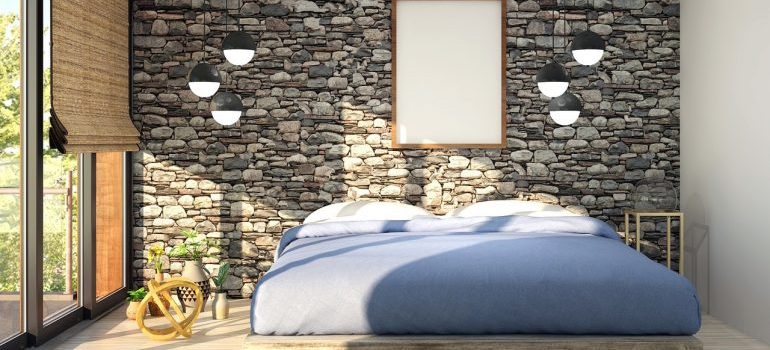 Our residential movers Idaho has grown to know and trust have bountiful experience with moving all types of items. From your kitchen appliances to fragile items, know that we can guarantee the complete safety of every single belonging from your household or your office. Moreover, our movers in Caldwell understand just how emotional this period in your life is, and even though we might not be able to help you get rid of sadness and melancholy, we can certainly help you say goodbye to moving stress. With us doing all the hard work, there won't be any reasons for you to worry.
Business relocation is one of the most difficult relocation types. Bad movers can put your business and profit in jeopardy, which is why you need to think thoroughly before opting for the moving company you will trust all your possessions with. Given how risky choosing an inexperienced moving crew can be, give our Caldwell movers a call. We have perfected the art of business relocation in Idaho and we provide minimal downtime for your business. Contact us for:
Employee relocations
Office moving
Industrial moving
Reliable storage services for your residential and commercial items
Do you need our Caldwell moving team to transport your cargo to a designated storage unit or would finding a safe, spacious, and clean unit be the perfect service according to your requirements? Just let us know by giving us a call, and we will help you find the best unit our facilities have to offer. Whether you need portable self-storage or your needs are oriented towards business and records storage, rest assured that we offer the finest and the most convenient solutions to all of your storage problems and questions.
The complete packing of your property with our movers in Caldwell
If the sheer thought of packing is causing anxiety on your part, there is no need for you to sit around and wait for the serious issues to arise. We strongly advise you to simply choose to pay extra for extremely useful packing services in Idaho. Our Caldwell packers and movers use the most efficient, state-of-the-art packing techniques and wrap your belongings with only the finest packing materials. Keeping every single one of your precious possessions perfectly safe during the transport isn't a next-to-impossible task with us – not when every item is properly wrapped and padded.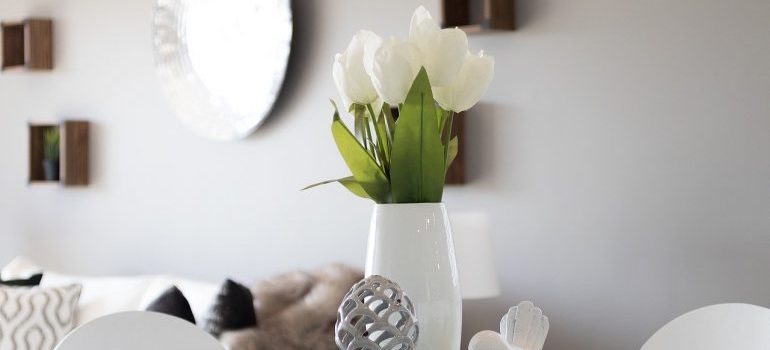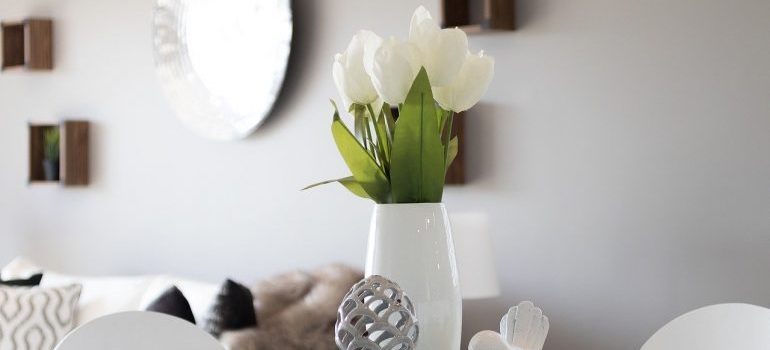 Our trained and skilled movers Caldwell ID residents trust will provide you with a seamless transition
Every relocation process can be straightforward and smooth if you have the right team by your side. At Peasley Moving & Storage, we have been very selective when composing our moving teams. We looked for sufficient experience in the industry, hours of safety training, and personal skills such as approachability and friendliness. We believe we have managed to put together winning teams, all of which successfully function like a well-oiled machine during every single of our moving endeavors.
However, efficiency and vast experience are only the starting characteristics of our movers in Caldwell, Idaho. We also value your time above all else, which is why we will be punctual and do our best to work without any delays. A quick and seamless relocation is a staple with Peasley Moving & Storage – and we are certainly able to go as far as to say that it's our trademark.
Get a unique moving experience with our Caldwell movers
Peasley Moving & Storage is a company that adjusts to your moving needs. We understand that every relocation is different and comes with its own set of challenges. That's what our movers Caldwell ID are here for – to create a moving plan that will be tailored to your needs. By making sure no details are left behind, we will create a winning plan of action, and do our absolute best to execute it to perfection.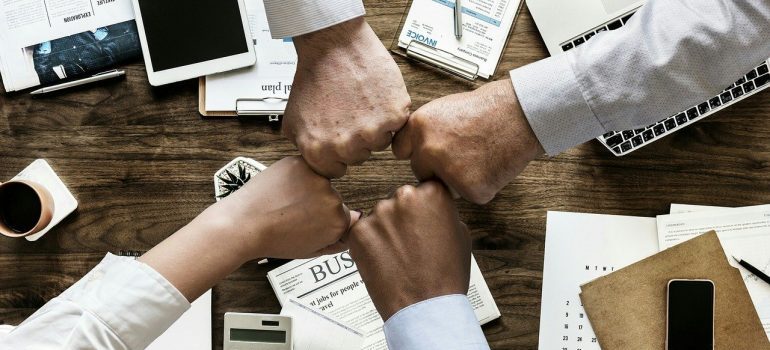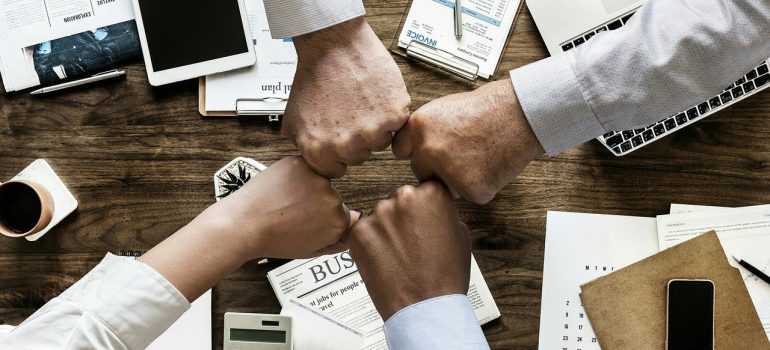 The beautiful City of Caldwell
Welcome to Caldwell, Idaho – the youthful city in the Boise metropolitan area. The median age in the city (according to 2010 studies) is 28.2 years with 49.4% of male residents and 50.6% of females. We could find a reason behind such a youthful population in the College of Idaho, which is conveniently located in Caldwell.  But that's not everything this city has to offer. With 10 public parks, a golf course, a city pool, and two skateparks, the City of Caldwell will always keep you amused and entertained. Our team loves Caldwell and if you love it as well, all you have to do is get in touch with us. We will gladly help you relocate your property to, from, or in this city.
Give Peasley Moving & Storage a call and forget about your moving problems
During your moving process with Peasley Moving & Storage, there will not be a single thing to worry about – not when you have our movers Caldwell ID area residents so gladly recommend in your corner. From packing your property to helping you find a good storage solution, our experienced movers will be there to cater to all of your moving needs. A phone call to us is a phone call that ensures you have a smooth relocation you deserve. So don't hesitate to get in touch with us and ask for a free moving quote. Booking your moving date won't be far behind.
Marty and crew are great folks to deal with, good estimate for services and stuck to the time line. Thanks again! --Dave
-Dave S., March 28, 2017
See What 102 Customers are Saying
Services


Everyone from the packers to the movers were awesome! They were all very professional and showed up when they were supposed to. would definitely use them again.
Get Your Free Moving Estimate Today
Thousands of satisfied customers and over a century worth of moving and storage experience packed into one brand.