Moving Boxes
Get Free Moving Estimate
"*" indicates required fields
No aspect of relocation is as significant to the safety of your belongings as moving boxes and packing supplies. Makeshift solutions may be attractive at a glance, but they may still put your valuables at unnecessary risk – especially during longer, interstate relocations. Why waste time and resources on such solutions, then, when you can rely on state-of-the-art services and the most reliable moving boxes Boise area residents have trusted for decades? Peasley Moving & Storage has a proven track record that spans over a century, both within Boise and across the country. We are the moving company you should contact to ensure your items' safe transport, whether you're undertaking a local or cross-country relocation.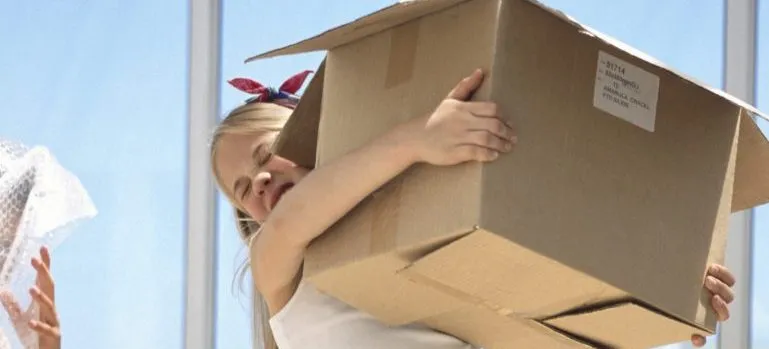 Obtaining moving boxes in Boise from Peasley Moving & Storage
If you are looking for affordable, yet high-quality moving boxes and relocation supplies in Boise, ID, Peasley Moving & Storage is bound to meet your needs.
Whether your plans include residential or commercial moving, our continued dedication to unparalleled quality service will ensure your satisfaction. Give us a call or stop by our office, located at 111 N Curtis Rd Boise, ID 83706, and we will help you secure the supplies you need. At Peasley Moving & Storage, absolute customer satisfaction is our unwavering goal, and our attention to detail will make your relocation experience as stress-free as possible. Volumes of customer reviews and numerous awards and distinctions can attest to our service quality.
As a professional company that continues to strive to be the most trusted provider of moving and storage services, we use an array of cartons, boxes, and moving supplies to facilitate your relocation's unique needs;
1.5, 3.0, and 4.5 cubic ft moving boxes
Wood moving crates
Cloth pads and other item protectors
Those supplies typically meet the needs of Boise residents – but for your convenience, let us analyze their characteristics and how they may best suit you.
Small, 1.5 cubic ft moving boxes
This type is among the smallest moving boxes Boise customers typically require for small kitchen appliances, utensils, silverware, and other accessories. A common misconception we often encounter is that such small, heavy items as tools and books should be packed into medium or large boxes – but splitting them into many small boxes guarantees they will be more easily handled. Even after our professional movers have brought them into your new residence, it will be easier for you to catalog and arrange such items if they are neatly distributed among 1.5 cubic ft boxes.
Medium, 3.0 cubic ft moving boxes
This medium-sized category features the moving boxes Boise customers find to be the ideal compromise between small and large boxes, which should be suitable for most of your household items. Items of medium sizes, such as larger kitchen appliances and bowls, as well as small items of typically high amounts, such as children's toys, are best stored in medium boxes. Boxes of this size are still subject to the aforementioned limitation of small boxes, however; packing too many items into them can render them too heavy, and thus make them harder to handle. If you plan to pack multiple fragile items into them, we strongly recommend that sufficient cushioning and item protectors are used, and that items are individually wrapped.
Large, 4.5 cubic ft moving boxes
Among the largest moving boxes available, 4.5 cubic ft boxes are ideal for larger, sturdy items. It is notable that large commercial boxes may still not be ideal for items of more than moderate weight; reinforced boxes are much better suited to support significant weight. Light but bulky items such as curtains, sheets, blankets, and pillows are also best packed loosely in large boxes – such fabrics need room to breathe, especially during longer relocations. If you intend to start packing yourself without hiring our services, it is highly advisable that you invest in as many large boxes as Boise residents typically need.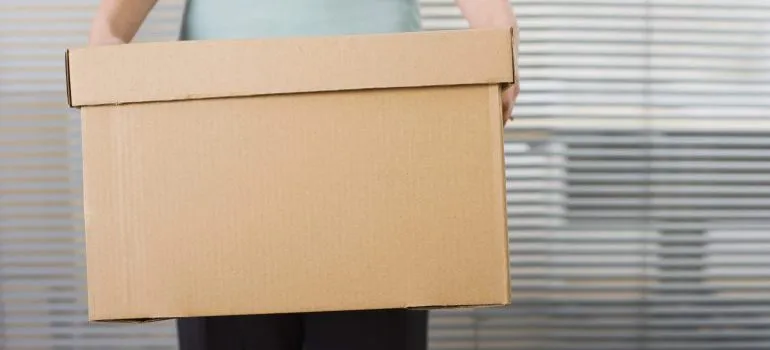 Wood moving crates
Peasley Moving & Storage takes pride in being an environmentally conscious, eco-friendly moving company. Therefore, we use wood crates for special items, which can be reused or repurposed. Our inquiring Idaho customers most often request wood crates for fragile items of high sentimental value, such as mirrors and antiques, as well as particularly heavy items, such as marble tabletops and large electronics. Wood crates also serve to prevent the potential damage the contained items may inflict on other items during transit; items with sharp edges and corners may rip or puncture boxes and damage your other valuables.
Cloth pads and other item protectors
Our preferred item protectors at Peasley Moving & Storage are cloth pads, as they are more eco-friendly than paper pads but lack none of their efficiency. Cloth pads can protect specialty items during moving or shipping, as well as while in storage. In cases where that is not possible, we suggest using generous amounts of bubble wrap and similar item protectors to ensure the safety of your fragile items, such as dishes, porcelain, ceramic mugs and bowls, and china.
Where can you find us?
If you are located in Boise, ID, you can find us at our office and warehouse, located at 111 N Curtis Rd Boise, ID 83706. Conversely, you can also reach us by calling our office at (208) 375-0961, or by using our convenient Free Quote Form for a free, no-obligation estimate for our services. Our offices are open Monday – Friday from 8:00 am to 5:00 pm and Saturdays from 9:00am to 1:00 pm, and we are always happy to receive your calls and inquiries with the utmost professionalism.
Contact us today for all your quality moving boxes and crates needs
While a do-it-yourself relocation remains a viable option, it may be in your best interest to assess the safety, efficiency, and peace of mind that our services guarantee. It may seem like a more cost-effective route, but Peasley Moving & Storage is devoted to providing reasonably priced services that are optimally adjusted to your needs and budget. Obtaining moving boxes from us will be a stress-free, swift process that will help you prepare and carry out your relocation on time and on budget. Give us a call today and remove the obstacles that stand in the way of your new dream residence.

Everyone from the packers to the movers were awesome! They were all very professional and showed up when they were supposed to. would definitely use them again.