Guide to packing and shipping medical equipment
The transportation of medical equipment can be a complex process, as these items are often delicate and sensitive. Therefore, it is important to ensure that the equipment is properly packed and shipped to ensure that it arrives at its destination in good condition. In this guide, we will provide you with some tips we got from Peasley Moving & Storage Boise on packing and shipping medical equipment to ensure that it arrives at its destination safely. They have been moving residents and shipping equipment for many years and their expertise and experience can help you with shipping medical equipment in the future.
An extensive guide to packing and shipping medical equipment
Properly packing and shipping medical equipment is a complex and important task that requires attention to detail and a thorough understanding of the equipment being transported. This reliable guide is followed by all reliable medical equipment shipping services and will provide you with the information you need to pack and ship medical equipment safely and securely. This will ensure that it arrives at its destination in good condition.
The steps covered in this guide include:
Choosing the packaging materials
Using appropriate boxes
Labeling the box 
Choosing a shipping service
Disassembling the equipment 
Including documentation
Considering environmental factors
Following regulations and guidelines
Testing the equipment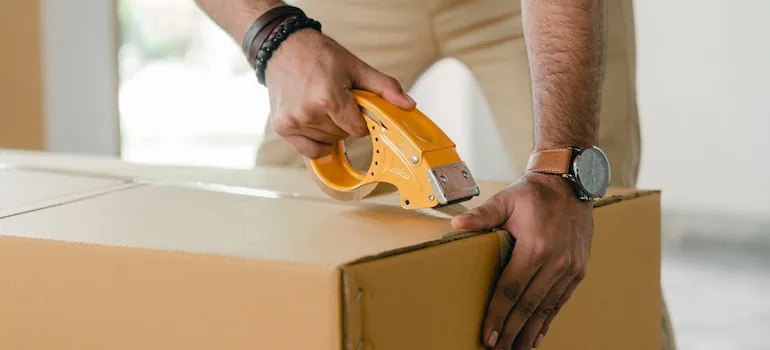 Choose the right packaging materials
The first step in packing medical equipment is crucial, as selecting the right packaging materials can significantly impact the safety and condition of the equipment during transportation. Medical equipment is often delicate and requires specific types of packaging materials that can absorb shock and prevent damage. Here are some options to choose from:
Bubble wrap is an excellent choice for protecting delicate medical equipment such as vials, syringes, and other small items. It provides a cushioned layer around the item that can absorb shocks during transportation.
Packing peanuts, on the other hand, are ideal for filling the empty spaces in boxes and providing extra padding.
Foam is an excellent material for protecting larger medical equipment such as monitors, ultrasound machines, and other bulky equipment.
Packing paper is also a great option for protecting medical equipment, especially when packing items that are susceptible to scratches or other types of surface damage.
When choosing packaging materials, it is essential to consider the type of equipment and its specific packaging needs. It is also important to ensure that the packaging materials are of high quality and durable enough to withstand the rigors of transportation. By selecting the appropriate packaging materials, you can help ensure that your medical equipment arrives at its destination in good condition, and ready for use by healthcare professionals.
Use sturdy and appropriate boxes
The choice of the right box is another critical step in packing medical equipment for shipping. The box must be strong enough to withstand any external pressure, shock, or impact during transportation. A weak box can easily collapse, causing irreparable damage to the equipment. When selecting a box, it is important to consider the size and weight of the equipment to be shipped. For heavy equipment, wooden crates or pallets may be necessary as they provide better support and durability.
If you're moving equipment overseas, this step is even more crucial. This is because the equipment will need to withstand the pressure during transport for a longer period of time. If you're moving your medical equipment out of Idaho, freight shipping in Boise is probably your safest choice. They have experience with moving medical and other equipment. Additionally, Boise has the best freight shipping companies in Idaho overall. Be sure to reach out to one of the companies, they can take care of every step along the way.
Label the box appropriately
Proper labeling of the package is crucial in ensuring that medical equipment is delivered safely to its intended destination. A clearly labeled package helps to prevent mishandling, loss, or damage during shipping. When labeling the package, it is important to include accurate and detailed information about the recipient and any special handling instructions.
Include the recipient's name and complete address, including the postal code, to ensure that the package is delivered to the correct location. It is also important to include the recipient's telephone number or email address, which may be necessary for the courier to arrange for a delivery or to contact the recipient in case of any issues or delays.
In addition to the recipient's details, labeling should also include any special handling instructions or warnings. For example, if the medical equipment is fragile, it should be labeled as such, indicating that the package should be handled with care. Any specific instructions for handling or storing the equipment should also be clearly indicated on the package. In summary, accurate and detailed labeling is essential in ensuring the safe and timely delivery of medical equipment.
Choose a reliable shipping service
Choosing a reliable shipping service is an important step in safely packing and shipping medical equipment. It is important to select a shipping company that specializes in handling delicate and sensitive items, particularly medical equipment. When researching shipping companies, consider factors such as their experience and expertise in shipping medical equipment, their reputation for reliability and on-time delivery, and their ability to provide tracking and monitoring of the shipment.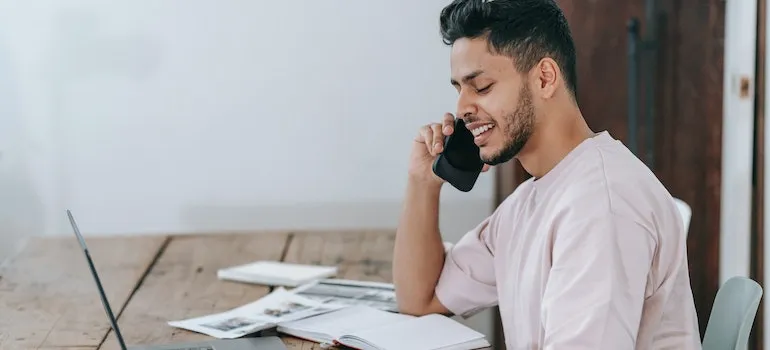 You may also want to check if the company offers special packaging services, such as custom crating or palletizing, to ensure that your equipment is properly protected during transport. If you're in need of a moving company in Boise, be sure to find moving services Boise ID residents recommend. Check out internet reviews and ask your friends, family, and colleagues if they have any advice. Don't choose the first option you find. Do your research and make an educated decision.
Disassemble the equipment if possible
Disassembling your medical equipment before packing and shipping it can often be a good idea, as it can help reduce the size and weight of the equipment, making it easier and more cost-effective to transport.
Before disassembling the equipment, make sure to carefully review the manufacturer's instructions or consult with a professional to ensure that you are following the proper procedures for disassembly. You should also take the time to properly label and package each individual component of the equipment. When disassembling the equipment, label each component clearly and keep track of which parts go together.
When the equipment arrives at its destination, carefully inspect all of the components to ensure that nothing has been lost or damaged during transport. Reassemble the equipment according to the manufacturer's instructions, or with the help of a professional, to ensure that it is functioning properly. Reassembling the equipment properly upon arrival is also important to ensure that it is functioning correctly.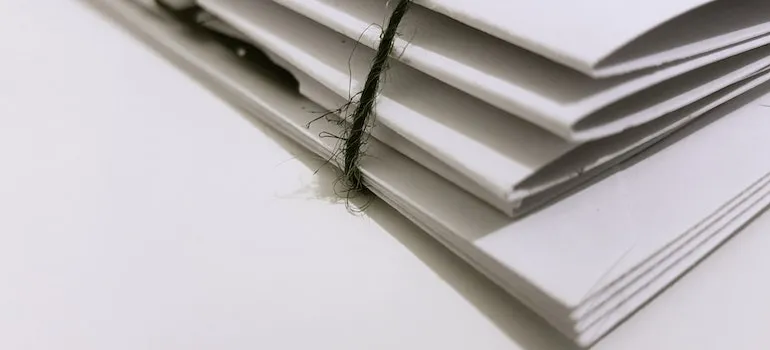 Include documentation and instructions
Including documentation and instructions in your medical equipment shipment can be important, particularly for items that require specific knowledge or training to operate. This documentation can include user manuals, maintenance instructions, safety information, or any other relevant paperwork.
Before packing the equipment, make sure to gather all of the necessary documentation and review it for completeness and accuracy. Securely attach the documentation to the equipment or pack it in a separate envelope within the package. If you are shipping multiple items, make sure to label the documentation clearly to indicate which item it corresponds to.
If the equipment requires any special handling or assembly, make sure to include clear instructions to ensure that it is properly set up and ready to use upon arrival. It can help ensure that the equipment is used correctly and safely and provide valuable information to the recipient about maintenance and upkeep. You may also want to consider including a contact person or phone number in case the recipient has any questions or concerns about the equipment.
Consider temperature and environmental factors
Medical equipment that is sensitive to temperature or environmental factors may require special packaging and handling considerations during shipment to prevent damage or malfunction. Some common examples of equipment that may require special handling include diagnostic imaging machines, laboratory equipment, and certain medications.
If your equipment requires temperature control during shipment, it is important to choose appropriate packaging materials and shipping methods to maintain the necessary temperature range. Insulated packaging, temperature-controlled containers, and gel packs or dry ice can all be used to regulate temperature during transport.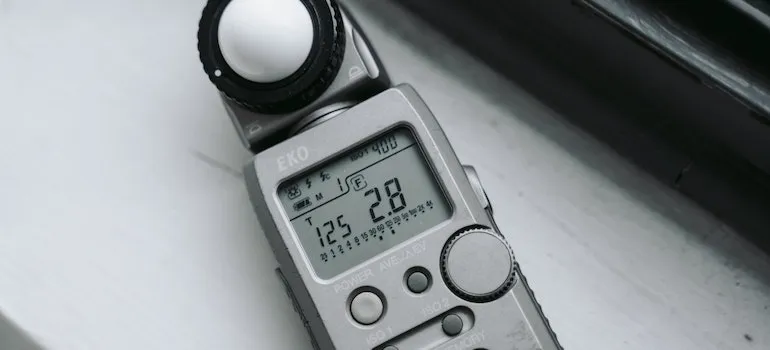 In addition to temperature control, it is important to consider other environmental factors that may affect the equipment during transport. For example, some equipment may be sensitive to humidity or light exposure, which can cause damage or degradation over time. After you've relocated your medical equipment to Idaho, you'll need to find storage which meets these criteria. Apart from finding Idaho storage solutions online, you could also ask your shipping company for advice. They might even have storage solutions themselves. This can save you some time and even money if you manage to figure out a combo deal.
Follow regulations and guidelines
Packing and shipping medical equipment can be subject to a variety of regulations and guidelines, depending on the type of equipment and the mode of transportation. One important set of regulations to consider is those related to the transportation of hazardous materials. Some medical equipment may contain hazardous materials, such as chemicals or radioactive substances, which require special handling and shipping procedures. In the United States, the Department of Transportation (DOT) regulates the transportation of hazardous materials through its Hazardous Materials Regulations (HMR).
By following all relevant regulations and guidelines, you can help ensure the safe and legal transport of your medical equipment. This can help prevent delays, fines, or other complications that may arise from non-compliance. Be sure to research and understand all applicable regulations and guidelines before shipping your equipment to avoid any potential issues.
Test and inspect the equipment before shipping
Before packing and shipping your medical equipment, it's crucial to test and inspect it to ensure that it's functioning properly. This step can help identify any potential issues. such as a broken component or an issue with the equipment's electrical system. By thoroughly inspecting and testing the equipment, you can help ensure that it arrives at its destination in good working order.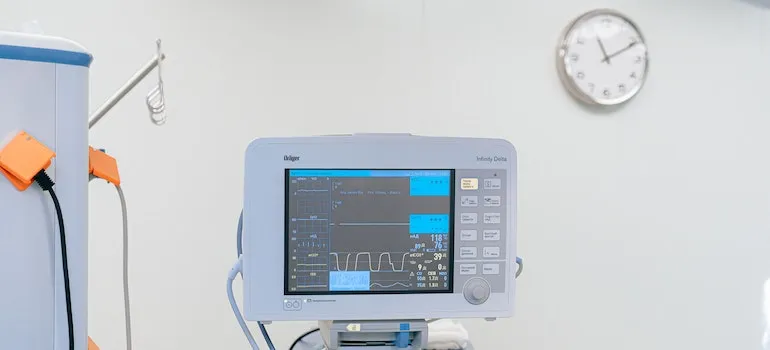 Furthermore, if you are shipping medical equipment internationally, it may be subject to certain inspections or certifications. For example, some countries may require certification for medical equipment before importation. It is important to research and understand any applicable regulations and requirements for shipping medical equipment internationally to avoid delays or issues with customs.
In some cases, you may also need to obtain specific permits or licenses to ship medical equipment. Especially if the equipment contains hazardous materials or is subject to export controls. It is important to research and obtain any necessary permits or licenses before shipping your equipment to avoid any potential legal or regulatory issues. After you've completed all of these steps, you are ready to ship your equipment. The easiest way to find movers is to search for shipping container movers near me online. You'll find plenty of options with great reviews.
The Bottom Line
In conclusion, properly packing and shipping medical equipment is a critical task that requires careful planning and attention to detail.  By taking the steps we mentioned in our guide, you can help ensure that your medical equipment arrives at its destination safely and in good condition, which is essential for providing high-quality patient care. Remember to always prioritize the safety and well-being of patients, healthcare workers, and transportation personnel throughout the shipping process.

Everyone from the packers to the movers were awesome! They were all very professional and showed up when they were supposed to. would definitely use them again.
Let our team put together a comprehensive moving plan for you. Complete our simple free quote form or contact us at 1-208-375-0961.