Storage Packing Supplies
No moving & storage process is complete without the right packing supplies
that keep your belongings safe and secure.
Get Free Moving Estimate
"*" indicates required fields
Trying to find competitively priced storage packing supplies in the Boise/Treasure Valley area? Peasley Moving & Storage carries just about anything a customer could need to successfully protect and pack their belongings for moving or storage. Not only we can provide you with top-notch moving services, but we can also provide you with sturdy moving boxes and other packing materials you can use to safely transport your belongings from point A to point B. Here, you will find everything you need for simple and swift relocation. So, if your move is getting closer, make sure to reach out to us and see how we can help.
The key to efficient and effective packing and storage is to use the same high quality, standard size storage boxes, and packing supplies that professional movers use. At Peasley Moving, you can purchase the same materials we use at our conveniently located Boise warehouse, and because we purchase these supplies in substantial quantities, we can pass the cost savings onto you. Materials available include cartons of all sizes, dishpacks, wardrobe boxes, mattress cartons, tape, bubble-wrap, stretch-wrap, and much more.
Peasley Moving & Storage has the quality packing supplies Boise you need
Whether your considering moving to Idaho or you simply want to declutter your home, you will need to find packing supplies that can keep your belongings safe during these processes. Fortunately, you don't have to spend hours on this search because you have come to the right place. We have been a part of this industry for more than a century and we understand how important it is to have reliable packaging supplies. This is why we have prepared a great deal for our consumers.
At our company, you can get high-quality packing supplies Boise at competitive rates. Thus, you can schedule your move with us, gather enough boxes, and learn more about the relocation, all at the same time. You will save both money and your precious time.
Why should you opt for traditional packing materials Boise?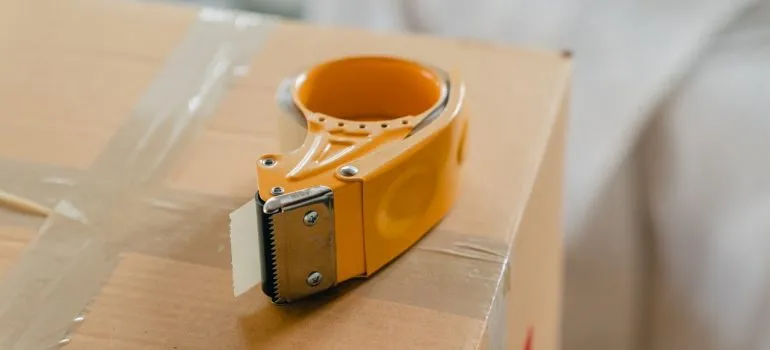 A lot of our customers ask us the same questions. One of these questions is whether they can use some alternatives to traditional packing materials. There are many items you already have in your home that can be used as containers for your items during the move. However, if you need to move delicate and pricey items, you will want to get moving boxes Boise and other packing supplies of the finest quality. The advantages of using traditional packing supplies Boise is founded on three pillars:
Safety – Containers, plastic wrapping, packing paper, cushioning materials, and other packing supplies are all designed for protecting an item during transportation.
Simplicity – Figuring out which alternatives you can use instead of moving boxes will take a lot of your time, and, it might not pay off. Proper packing materials are simple and easy to use.
Sturdiness – There is a reason why moving boxes are still being used. They are sturdy, they can be stacked, and they can be used in many situations.
Ensure the safety of your belongings with our support
One of the main reasons why people find moving and storing stressful is because they worry whether their belongings will stay intact during these processes. If you too are one of them, don't worry. We are going to help you and ensure the safety of your items. If you opt for our budget-friendly moving services Boise and our packing supplies Boise, you won't have to worry about a single thing. The safety of your belongings will be our number one priority.
Thus, if you choose us, you will place your belongings in safe hands. But, what will you be able to do if you choose our packing materials?
Get moving boxes in various sizes
Commercial and residential moves aren't that different. For both of these types of moves, you will need moving boxes in various sizes. Only by gathering them, you will be able to pack properly because heavy items need to go in small boxes, while lighter ones can be packed in bigger boxes. At our company, you can get boxes of any size and type. And, if you are not sure which boxes you should get, our professionals will gladly help you pick the ones you need.
Store your items with no worries
There is a reason why the demand for portable storage Boise is on the rise. This type of storage unit is convenient and allows you to make more room in your living or working space without spending tons of money. However, a quality storage facility won't be able to keep your belongings safe if you haven't packed them the right way. And to pack them the right way, you will need quality packing supplies, such as the ones we offer.
Add extra protection if needed
Do you need to store your antiques, move your piano? Or maybe you are running a business in Idaho and want to relocate it to a better location? In all of these cases, you will be moving a lot of delicate, expensive, and breakable items. These items require extra protection that you can get only by using quality wrapping and cushioning materials. You need to identify weak spots on these items and then secure and protect them. Treat sensitive items with extra care. That way, you won't have to worry about whether they will survive transportation to the desired location.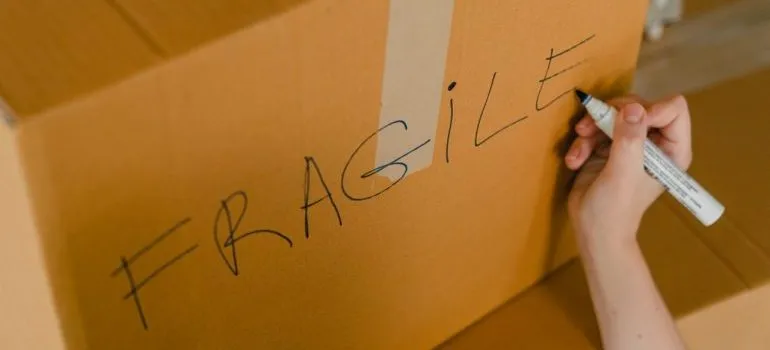 Get high-quality packing supplies Boise in just one simple step
Peasley Moving & Storage is the company that offers various moving and storage solutions, as well as top-notch packing supplies Boise based. If you find yourself in need of some of these services, make sure to get in touch with us via mail or phone. Keep in mind that our services are flexible and can be easily customized according to your requirements. You only have to inform us about your needs and we will tailor our moving solutions according to them. Yes, it is as simple as that.
For more information about storage packing supplies, contact Peasley Moving by phone at (208) 375-0961 or visit us at 111 N Curtis Rd, Boise, ID 83706. We are looking forward to hearing from you.

Everyone from the packers to the movers were awesome! They were all very professional and showed up when they were supposed to. would definitely use them again.