Storage
Relieve yourself from moving stress by opting for premium Boise storage solutions.
Get Free Moving Estimate
"*" indicates required fields
Has your home, apartment, or condominium become cluttered throughout many years of accumulating belongings? Are your closets, attic, basement, and garage stuffed full, making it difficult to find items or peace of mind? If so, we have just the solution you need – store some of your items in the storage units Boise residents have trusted for generations. One simple phone call to Peasley Moving & Storage will begin to restore your peace of mind. We offer spacious, clean, and secure Idaho storage solutions that families and businesses have depended on for decades. Best of all, our monthly fees are some of the lowest in the Boise Treasure Valley. Contact us today to learn more about our offer.  One of our knowledgeable and friendly staff members will be more than happy to walk you through the many storage options we offer.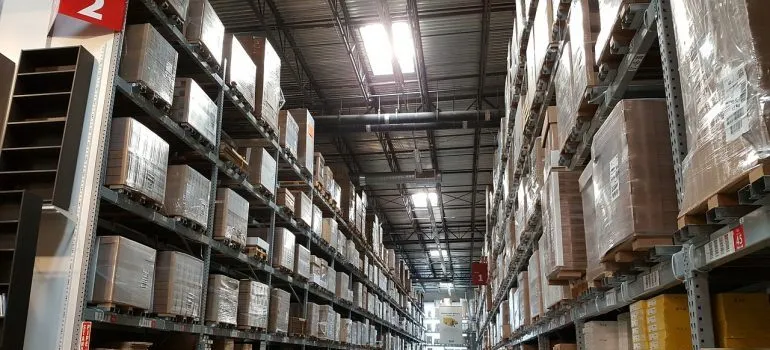 Peasley Moving & Storage – A company with more than 130 years of experience
Moving and storing belongings have one thing in common – they should be done with the help of a reliable company. Whether you need to move or store some of your goods for a certain period of time, you will need to find a company that can ensure the safety of your belongings. And, Peasley Moving & Storage is just the company you need!
Our company was founded in 1890 and had one goal – to take the stress of transporting items from one place to the other. And, after more than a century, we are proud to say that we are still the number one choice for anyone who plans to move or store their goods in one of our storage facilities Boise ID. Our quality has been recognized and that is why we are still among the best companies in Idaho, and wider.
What can you expect from our professionals?
Apart from offering various moving services, we can also provide you with one of the finest Idaho storage solutions. But, being in this industry for more than a century, we have learned that quality equipment and well-maintained facilities aren't the only things necessary for gaining the client's trust. The team of professionals you have is what matters, too. They need to be friendly, but they also need to have the necessary knowledge.
So, to help our clients have the simplest possible moving and storage experience, we made sure we have the right crew. The team of our professionals is skilled and experienced. They have been trained to deal with the most challenging situations and taught how to overcome various obstacles. By having them by your side, you can be sure your belongings are in safe hands.
Safety is a staple with our storage solutions Idaho households and businesses trust
There is nothing we care about more than protecting the belongings customers entrust to us. In fact, all of our moving and storage services have been designed to revolve around your needs. After more than a century in this industry, we know what is important to our customers. And, not having to worry about the protection of their items while in our storage is at the top of the list. With this in mind, we have worked diligently to ensure all of our units are safe and secure.
We offer:
Different types of storage units Boise Idaho;
Facilities monitored by video surveillance;
Well maintained  and water-proof facilities;
Strictly limited access to your unit and belongings;
Ongoing pest control for all of our storage units Boise Idaho
There is nothing worse than accessing your storage facility Boise ID only to discover that it has become infested with insects or rodents. Uninvited guests can ruin your belongings beyond repair. That is exactly why you need to choose your storage facility wisely. Your goal is to find a company that offers secure and maintained units.
Luckily, with Peasley Moving & Storage, you won't have to worry about this unpleasant experience! Even though our units are made of the highest quality, we make sure to keep them that way. We conduct ongoing pest control of all of our facilities, thus preventing pests from finding their way into your storage unit. For us, it doesn't matter whether you are storing valuable sporting equipment or just everyday household items. We care about every storage unit and customer in an equal manner. If you choose us, you can be sure our units will keep safe and secure your belongings for as long as you need it.
Peasley Moving & Storage offers different types of storage units Boise
We always want to ensure our customers have options for their storage needs – and plenty of them. For that reason, we offer various Idaho storage solutions. They can meet everyone's budget and needs. You only have to decide which type of storage facility Boise you should get. And to do so, you should make an inventory list.
Write down every item you intend to store and take a look at your list. In case you have delicate and sensitive items on your list, you will have to get a specialized or heated storage Boise. However, these aren't the only types of storage facilities we can offer you. Here are a few examples of the storage options we have available to our valued customers.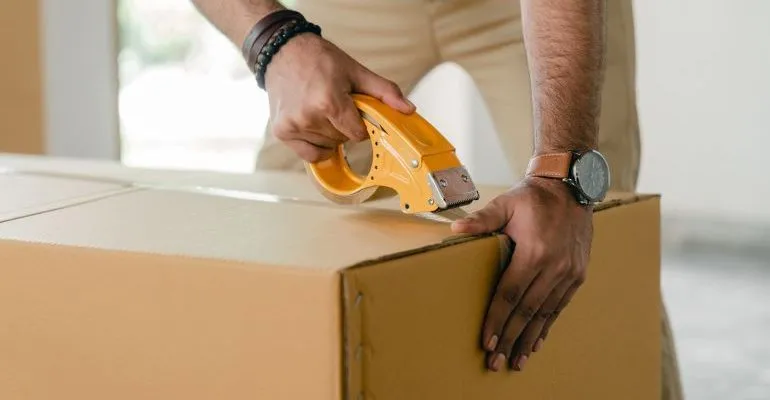 Full-service storage Idaho
Preparing and taking your belongings to the storage unit can be tiresome and last long. But, if you want to make it simpler, we have a solution that will be perfect for you. When it comes to storing your household belongings or business inventory and equipment, we have the ideal solution for your project. With our full-service storage in Boise, you won't have to lift a finger. Our team will create an inventory of your belongings and then properly prepare them for their time in storage. This is a perfect option for those who are not sure whether they will be able to store their belongings the right way. Since different goods need to be prepared for storing in a different way, our experts will ensure their safety.
All of our Idaho storage solutions are completely customizable designed to suit your long-term, as well as short-term storage needs. You only have to tell us about your requirements and we will find a way to meet them. Yes, storing can be as simple as that.
Commercial storage units Boise
Whether you need to organize an office relocation or you just want to declutter it, our storage facilities Boise will be at your disposal. Not only we offer standard commercial facilities. For businesses in the Boise area, our facilities present a convenient, secure, and cost-effective solution. Our warehouse can safely store a variety of retail items, from supplies, office equipment, and office furniture to retail fixtures. Office equipment tends to be very expensive that is why you should store it only in facilities of the finest quality.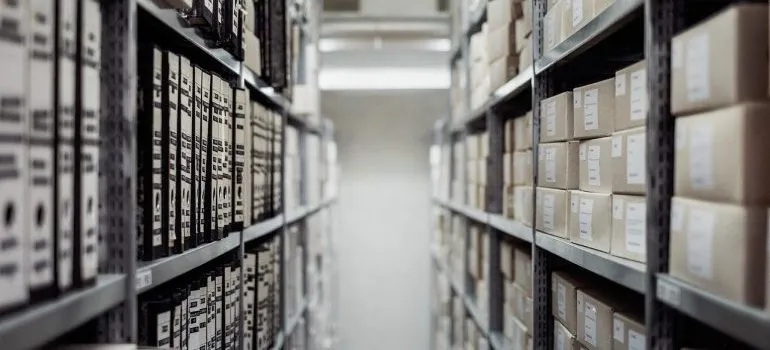 Mini self-storage Idaho
Unlike our full-service storage where your belongings are stored in vaults in our warehouse accessible during business hours, our mini self-storage units in Boise are located in our expansive yard that is accessible via security keypad 7 days/week with drive-up access between 7:00 am and 10:00 pm. They are easy to access and also very secure. That is why they are one of the most popular types of storage units people get. We know that the needs of our customers are very diverse. So we offer mini self-storage units in many sizes. One of them will undoubtedly, be perfect for your self-storage needs. And, our friendly and professional staff will be more than happy to help you find it!
Portable self-storage Boise Idaho
Despite being in business for well over a century, we work hard to adapt to the changing needs and wants of the Boise Treasure Valley when it comes to moving & storage. Our portable self-storage units, which we call PortaBox, allow the do-it-yourselfer to avoid the hassles of renting and driving a moving truck while also saving money over full-service storage.
The concept is very simple and here is what it looks like:
You place an order for one or more of our 240 cubic foot containers;
We will deliver it/them right to your front door
You load it with the belongings you need to store, at your own pace
When you are ready, we come to pick up the loaded PortaBoxes and bring them back to our secure and temperature-controlled warehouse.
With very affordable monthly plans and unmatched convenience, portable self-storage units have become a huge hit with our customers. And, once you see how convenient they are, we are sure you too are going to love them. Portable self-storage is the future. It makes storing simple and affordable. 
Temperature-controlled storage Boise trusts for their household belongings
If you need to store household contents during a residential relocation in Boise or are you are looking for safe storage for your office supplies and equipment, we encourage you to consider our temperature-controlled storage facilities. They are a perfect option for valuable or delicate items. In most cases, these types of items require special conditions and need to be handled with utmost care. This is why you shouldn't store them in regular Idaho storage solutions. Instead, you need to opt for a unit that has climate control. Only in these facilities, your sensitive goods can stay intact during the storing period.
Our team always provides a pleasant experience for all of our customers
Ensuring the safety, security, and condition of your belongings is a top priority for Peasley Moving & Storage. Our well-maintained, heated storage Boise with 24/7 video surveillance, and strict access protocols is the ideal place for both homeowners and businesses. Anyone can turn to us when they need some additional space to store their belongings. We will do our best to find a storage unit that meets all of their requirements.

Everyone from the packers to the movers were awesome! They were all very professional and showed up when they were supposed to. would definitely use them again.