Has your home, apartment, or condominium become cluttered throughout many years of accumulating belongings? Are your closets, attic, basement, and garage stuffed full, making it difficult to find items or peace of mind? If so, we have just the solution you need – store some of your items in the storage units Boise residents have trusted for generations. One simple phone call to Peasley Moving & Storage will begin to restore your peace of mind when it comes to too much stuff. We offer the spacious, clean, and secure storage Boise families and businesses have depended on for decades. Best of all, our monthly fees are some of the lowest in the Boise Treasure Valley and one of our knowledgeable and friendly staff members will be happy to walk you through the many storage options we offer.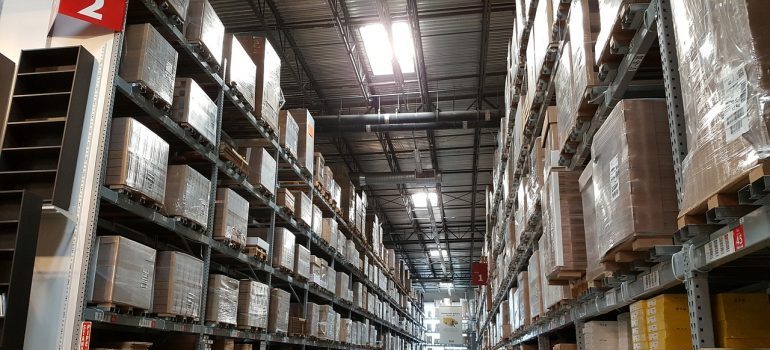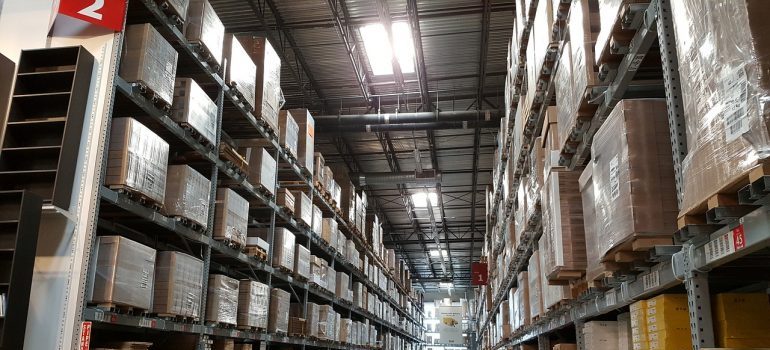 Safety is a staple with our storage units Boise households and businesses trust
There is nothing we care about more than protecting the belongings customers entrust to us. In fact, all of our moving and storage services have been designed to revolve around your needs. After more than a century in business, we know what is important to our customers and not having to worry about the protection of their items while in our storage is at the top of the list. With this in mind, we have worked diligently to ensure all of our units are safe and secure. We offer:
Facilities monitored by video surveillance.

Well maintained facilities

Strictly limited access to your unit and belongings.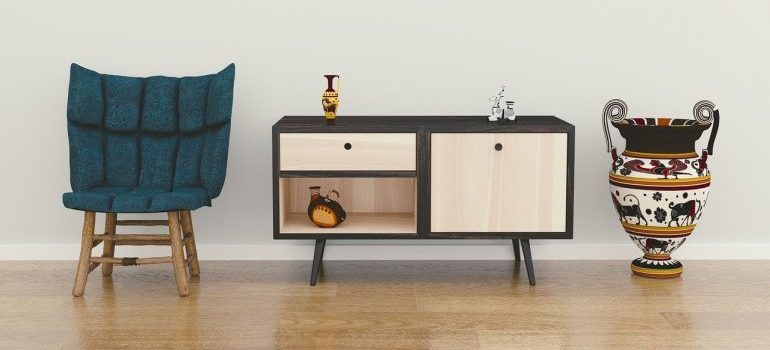 If you need to store household contents during a residential relocation in Boise or are you are looking for safe storage for your office supplies and equipment, we encourage you to consider our temperature-controlled storage Boise residents trust. Our team always provides a pleasant experience for all of our customers.
Ongoing pest control for all of our storage units
There is nothing worse than accessing your storage only to discover that it has become infested with insects or rodents. Luckily, you won't have to go through that unpleasant experience when you store your belongings with Peasley Moving & Storage! We conduct ongoing pest control of all of our facilities, thus preventing pests from finding their way into your storage unit. For us, it doesn't matter whether you are storing valuable sporting equipment or just everyday household items – we care about every storage unit and customer in an equal manner.
Peasley Moving & Storage offers different types of storage units in Boise
We always want to ensure our customers have options for their storage needs – and plenty of them. For that reason, we offer various storage units in Boise to meet every size storage project and budget. Here are a few examples of the storage options we have available to our valued customers:
When it comes to storing your household belongings or business inventory and equipment, we have the ideal solution for your project. With our full-service storage in Boise, you won't have to lift a finger. Our team will create an inventory of your belongings and then properly prepare them for their time in storage. All of our units are completely customizable designed to suit your long-term, as well as short-term storage needs.
Commercial and records storage.
For businesses in the Boise area, our commercial and records storage is convenient, secure, and cost-effective! Our warehouse can safely store a variety of retail items, from supplies, office equipment, and office furniture to retail fixtures, and business records. With our records storage, you will have convenient access on-demand as well as document destruction and shredding services should you need them.
Unlike our full-service storage where your belongings are stored in vaults in our warehouse accessible during business hours, our mini self-storage units in Boise are located in our expansive yard that is accessible via security keypad 7 days/week with drive-up access between 7:00 am and 10:00 pm. We know that the needs of our customers are very diverse. So we offer mini self-storage units in many sizes – one of them will undoubtedly, be perfect for your self-storage needs. And our friendly and professional staff will be more than happy to help you find it!
Despite being in business for well over a century, we work hard to adapt to the changing needs and wants of the Boise Treasure valley when it comes to moving & storage. Our portable self-storage units, which we call PortaBox, allow the do-it-yourselfer to avoid the hassles of renting and driving a moving truck while also saving money over full-service storage. The concept is simple, you place an order for one or more of our 240 cubic foot containers, we will deliver it/them to your front door, you load it with the belongings you need to store, and when you are ready, we come to pick up the loaded PortaBoxes and bring them back to our secure and temperature-controlled warehouse. With very affordable monthly plans and unmatched convenience, portable self-storage units have become a huge hit with our customers.
Temperature-controlled storage Boise trusts for their household belongings
Ensuring the safety, security, and condition of your belongings is a top priority for Peasley Moving & Storage. Our well-maintained, temperature-controlled warehouse with 24/7 video surveillance, and strict access protocols is the ideal place for homeowners and businesses to turn to when they need additional space to store their belongings.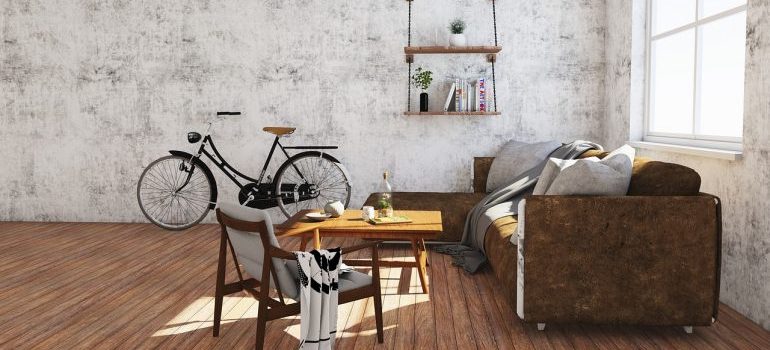 And by offering the option of having your items picked up and delivered at your request, your physical safety and well-being are preserved. Lifting heavy items is the cause of most moving injuries and our goal is to provide you with a safe move, and safe storage of your items. You can count on Peasley Moving & Storage to meet or exceed your expectations regardless of the type or size of moving and storage projects you need.
Schedule a tour of our facilities and choose the best storage unit for your needs
Whether you know exactly the storage solution you need or you would like our assistance in choosing the best option, all you have to do is give us a call. We welcome the opportunity to tour you through all of our facilities to highlight the benefits of our long-term and short-term storage solutions. With Peasley Moving & Storage, you don't have to break the bank to get market-leading, trusted, high-quality services. That was our goal over 130 years ago (we were founded in 1890) and remains our goal today!
I want to thank Brian for his honest prediction and evaluation of moving from Boise to Nampa. I want to thank Cisco for his expert organization of getting things out of my House and organized into the truck and from truck to my new home. I want to thank Gary and Jose for their quick and careful care of my worldly goods. And thank you Roger for your follow up to ensure the job was taken care of properly.
-Peggy D., September 27, 2018
See What 95 Customers are Saying
Let our team put together a comprehensive moving plan for you. Complete our simple free quote form or contact us at 1-208-375-0961.