Shipping & Transport
Reach out to freight shipping Boise professionals and
trust us complete your relocation hassle-free.
Get Free Moving Estimate
"*" indicates required fields
One of the most important aspects of having your items shipped successfully is having a reliable company for freight shipping Boise by your side when you need them. Peasley Moving & Storage is the moving company that you should make sure to get in touch with. Getting started early will save time and hassle in the long-run when you need to move freight. With highly trained moving crews and affordable pricing, Peasley Moving & Storage is the best choice you can make when choosing professional moving help. Let's now explore further how we can be of assistance for your shipping and transport needs.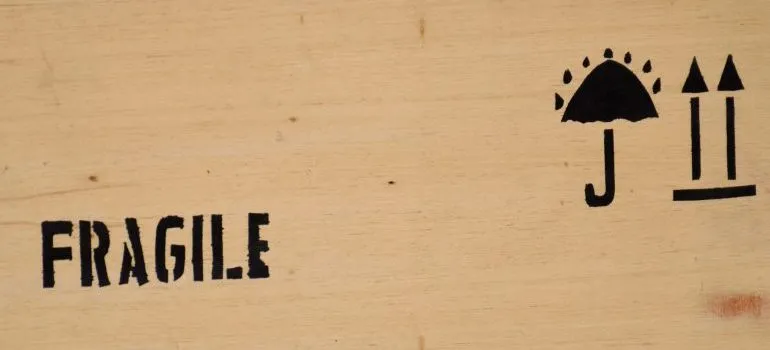 Get to know Peasley Moving & Storage as the top freight shipping Boise has to offer
Before you make your decision about which moving company to hire for your project, you should take the time to research and get to know the companies most likely to get the job done properly. Congratulations, you've come to the right place to learn more about the top freight shipping Boise residents and businesses have trusted for over a century. Peasley Moving & Storage is the top company for you to consider when you are searching for trustworthy help for your freight shipping.
Our goal at Peasley Moving & Storage is to provide the citizens of the Boise Treasure Valley with the leading freight companies Idaho has available. Freight shipping is one of our core specialties. We have a deep understanding of how this whole process works and know how to avoid the typical pitfalls that inevitably arise. We cannot overstate the time and energy we have invested in making sure that we know and understand everything involved so we can deliver a seamless experience to our highly valued customers.
Why choose Peasley Moving & Storage as the best shipping Boise has to offer
We are confident that with the generous help of our highly trained moving crews, your freight will reach its final destination within the promised time frame and at a very affordable and competitive rate.
You have many providers to choose from but if you are looking for unmatched reliability among moving industry providers, you are in the right place. Peasley Moving & Storage looks forward to the opportunity to serve you with the freight shipping Boise has counted on for generations.
Freight shipping Boise trusts – Peasley Moving & Storage
Successfully Moving freight requires that a lot of attention and effort is invested in ensuring the transit chain is uninterrupted and your belongings do not end up sitting stranded in the middle of nowhere waiting to be picked up. It is highly recommended you should hire a freight shipping Boise company that has the necessary skill and knowledge to expertly organize the process and all the details involved.
Peasley Moving & Storage is a leading Washington moving company.
With us, you can rest assured that your freight moving process is going to be as smooth as possible. With our dedicated management and moving crews, your items will arrive at their destination on time and in good condition. Based on our unmatched knowledge and experience in moving freight, you can count on an efficient process, minimizing the chances of having to pay for the storage of your items while they await transport.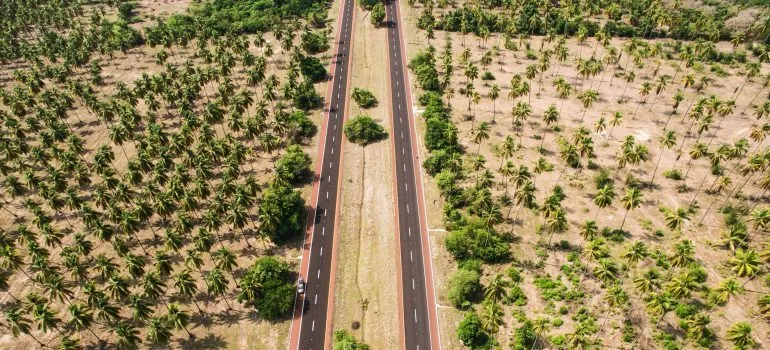 With Peasley Moving on the project, your items will be safely loaded, unloaded, and efficiently relocated. So, what more can you ask for? Please give us a call today to discuss your needs and we will come up with the best solution available.
Other services that we can perform for you
Efficient freight transport is not the only service that Peasley Moving & Storage can provide for you. There are many other moving services that we are proficient in as well. Some of these services include:
We've been in business since 1890 and much of our success has been based on our commitment to being a very flexible moving company. If you happen to need a different type of service you don't see listed on our website, let us know. We can offer all kinds of moving solutions. All you have to do is to explain your needs to us and we will take care of the rest.
Residential moving
Residential moving can be both an exciting and daunting experience for many.
If the move involves a whole family, there are many factors to consider in advance to reduce the disruption and inconvenience the family must endure. The number one secret to success in residential moving is to start the planning process as early as possible.
With Peasley Moving & Storage movers, your residential moving experience will involve minimal disruption and stress, relieving the toll that would otherwise be placed on you and your family members. Again, time is of the essence as the sooner a solid plan is in place, the more quickly the unavoidable disruption of having your belongings in transit can be successfully concluded.
Please give us a call today and let's get started on planning your perfect move!
Commercial moving
Moving commercially is not typically as personal in nature as residential moving. However, there is a tremendous amount at stake when relocating your business and the process of moving should not be taken lightly.
For example, when a company moves, it is not just a single individual or family that is affected, instead – it is many individuals and their families that experience the associated concerns and inconvenience. The process of moving can be distracting for employees, adversely impacting productivity and creating a time frame of insecurity for the business. Therefore, it is critical the moving process is well choreographed and completed as quickly as possible to ensure business performance does not suffer.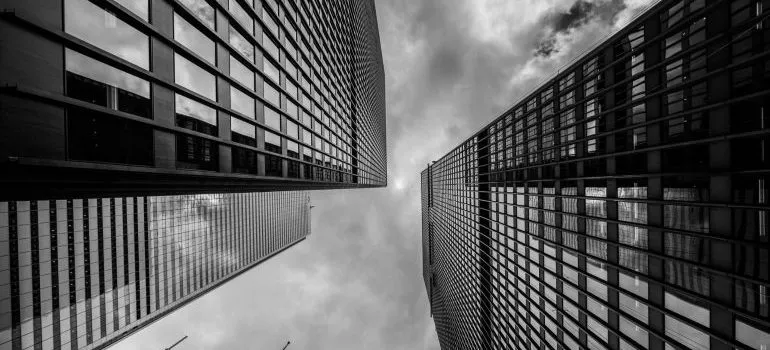 There's an easy solution to any concerns you have about the impact of a move on your business – simply hire the best Boise movers to help you relocate with ease. Peasley Moving & Storage is the moving company generations of Boise Treasure Valley companies have entrusted with their moves. So, get in touch with us today. Tell us about your moving needs and concerns. We will work with you to identify and implement the best solutions available.
If you are looking for the most respected and trusted freight shipping Boise has to offer, you are in the right place. Peasley Moving & Storage is the moving company generations of Boise residents and businesses have trusted with their residential and commercial relocations. So, please don't delay, Get in touch with us today. We will make sure your relocation of any type is handled professionally, within budget, and on time.
Interstate move
Moving to a different state is a very exciting life experience, as for some it represents an opportunity for a fresh start and for others it is the chance to return to a familiar community.
Whichever the case, the interstate moving process is markedly different than making a local move within the same state or city. For example, the paperwork involved with a state-to-state move is much more complicated than with a local move and the timeline for scheduling the move is typically much longer.
If you plan on making an interstate move, you'll thank yourself later for getting the planning process started early and partnering with Peasley Moving & Storage, the top provider of moving and freight shipping Boise has to offer. Peasley Moving & Storage looks forward to the opportunity to serve you!
Contact us for more information and get a free quote today!
Simplify freight shipping in the Boise/Treasure Valley region. Peasley Moving & Storage provides unparalleled freight shipping services for items both large and small.
Peasley Moving takes pride in providing unmatched customer service, attentive care and personalized moving and storage solutions to Boise and the surrounding region. Because we are connected to the Boise inter-city line, we are one of the few commercial shipping and storage companies that can accommodate rail to local delivery storage/logistics services.
Located at 111 N Curtis Rd, Boise, ID 83706 since 1962, we have expanded our operations to include over 50,000 square feet of heated warehouse space; efficient inventory control systems; professional logistics' commercial racking; secure containers; and responsive dock service.
Efficient and cost-effective freight shipping solutions are just a click or a phone call away. Request a free, no obligation estimate for freight shipping, or call us at (208) 375-0961. You can also read our recent mover reviews here!

Everyone from the packers to the movers were awesome! They were all very professional and showed up when they were supposed to. would definitely use them again.