Star Movers
Get Free Moving Estimate
"*" indicates required fields
Relocation is a process that requires having reliable help by your side from its very beginning to its very end. It is the wisest choice you can make. Reliable movers Star ID residents trust can be somewhat hard to come by, however, if you know where to look for a quality moving company, you should be able to hire one of the top ones very easily. As a trustworthy mover of choice, Peasley Moving & Storage is here to make sure your relocation is a textbook one. Therefore, instead of continuing to search for a moving company, pick up the phone and get in touch with us today. We will make sure that you relocate efficiently, affordably, and with ease.
Why choose Peasley Moving & Storage – movers Star ID area trusts
Before we go on into detail about how we can help you have a successful and stress-free relocation process, we would like to share some information about our moving company first. We understand that it is important to know who you are doing business with. Therefore, we like informing our potential customers about who we are exactly. This has proven to be one of the best business practices that we established years ago and are very proud of.
Peasley Moving & Storage is a long-lasting moving company that has been present in the market of Idaho for over 130 years. Ever since our foundation, we made it our goal to help our fellow Americans relocate with as little fuss and needless complications as possible. With our moving crews at your disposal, your relocation process is bound to be one of the best moving experiences of your life. Regardless of what kind of moving help you may desire, you can rest assured we can provide you with quality moving help to facilitate and simplify your moving process. If you are going to call for moving help, do it now! Call us today and let the top movers Star ID area residents gladly recommend help you with your move.
People are the essence of Peasley Moving & Storage
The most important part of our company is the team of devoted individuals who work for us. Without such dedicated and highly skilled moving crews, Peasley Moving & Storage would never have reached the heights that we have. Therefore, we can only thank the committed team members who have been working for our company from the bottom of our hearts. It is thanks to them that we managed to gather the knowledge that we have used to become one of the best movers in Star ID.
Many, many years of experience and know-how
Nowadays, we use the knowledge that we have been gathering since 1890 to help our fellow citizens start their life over in a new place of their own. We are aware of the fact that it is our moving crews who do the heavy job day in and day out, which is why we commit many resources to their training. Every one of our employees has gone through rigorous training before being incorporated into our moving crew. This way, we are certain that all of our customers are going to receive quality moving help when they need it.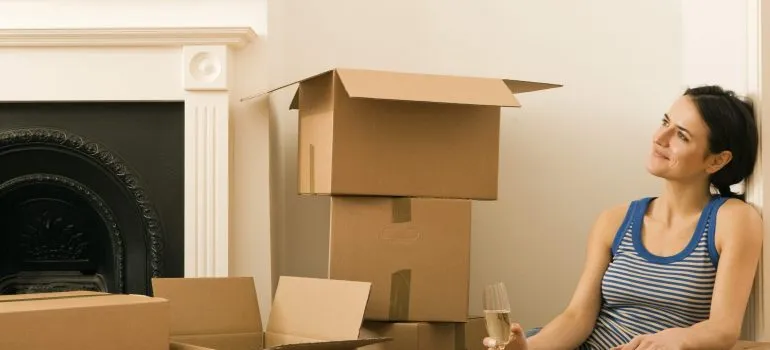 If you are looking for well-versed moving crews who are going to be there for you every step of the way to help you with your relocation, you are in the right place. Peasley Moving & Storage is the moving company of today! So, call us now and book your free moving estimate – this will enable you to calculate your moving costs well in advance and prepare better for your upcoming move.
You can trust the services we can provide you with
Now that you understand who we are, we are going to share with you some of the most sought-after moving services that movers in Star ID can perform for you:
Bear in mind that these are just some of the most common services that we can successfully complete for you. However, should your move ask for a different kind of moving help, let us know and we will find a way to make your relocation happen without a single mishap.
Why do people need the storage our movers in Star ID offer?
Given the fact that we are living in a consumer society that urges us to buy even the items that we do not always need, it should come as no surprise that people are having a recurring issue with the lack of space. Storage units have become a very desirable thing in the last several years. Not to mention that many cities are becoming crowded. And prices for apartments are sometimes absurd. So people find themselves in small overpriced homes, with barely any storage space.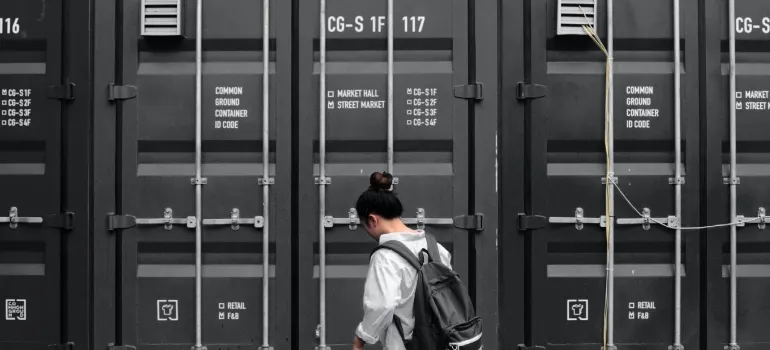 Have you been having similar problems lately? Whether you are moving, renovating, or simply attempting to downsize your home or office, obtaining any kind of self storage in Idaho is a natural solution. If you are looking for additional space for your items, let us know – regardless of whether you are moving or simply need additional space for storing items, we offer the finest ways to resolve these issues.
Entrust your corporate relocation to top Star ID movers
As the finest movers in Star ID, we can help you relocate your company. All of us are aware of how complicated corporate moves can be. With all the potential strains of an office move and risking exposing your business to suffering consequences, it is important to go through this process as quickly and as smoothly as possible. This is exactly what we at Peasley Moving & Storage can help you achieve.
With our help, your business will be back in the game in no time. The only thing that you need to do is to call the right phone number – let our friendly representative explain all the ways wherein we can make your business relocation an efficient one. We pay a lot of attention to every part of a corporate move, in order to make it fast and safe. Devoting special services and attention to items such as documents, and important work appliances.
Shipping and transport designed for perfection by our movers Star ID relies on
Are you interested in the process of shipping and transporting your items? With our help, you can be certain that your items will be safely and efficiently transported. Regardless of where you need them shipped and transported, call us. We will find a reliable way to move them for you. This method is also useful if you want to move but don't have a lot of luggage.
Where do Peasley Moving & Storage movers operate?
When talking about movers Star ID there are certain places that have the benefit of working with us. Of course, as the name implies we mainly operate in the state of Idaho. People that enjoy lakes, rivers, boating, extreme water sports, skiing and snowboarding, rock climbing, golfing, fishing and so much more are all attracted to this state. But not only that the people in it, are constantly moving around in search of their next adventure.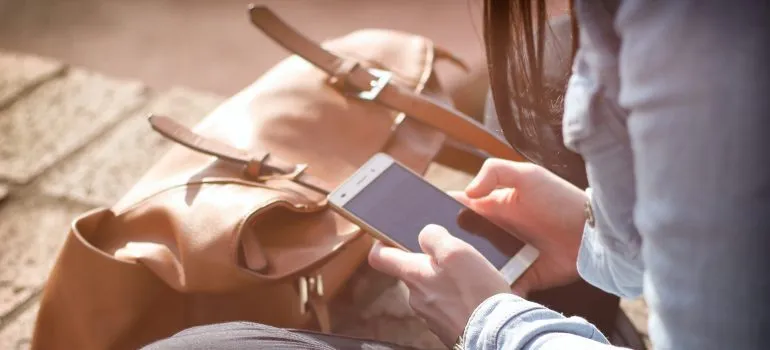 Idaho is actually one of the safest states in the country! With crime rates ranking below average Idaho is the safest state in the West of the US. Moving to Idaho is perfect for you if safety is one of the things you're looking for. And is there a better way to move and learn about it than to hire local movers Star ID? We have more branches for people to choose from!
Enjoy the reliable and punctual service from our Meridian movers
Meridian ID is home to one of our branches. Helping you pack your bags in order to relocate is our job. Meridian has grown rapidly over the recent past. More and more people are constantly relocating to this city. All thanks to its great job opportunities, excellent recreation options, vibrant culture, and low crime rates. The city also promotes clean family-friendly parks that your family will enjoy. Contact us and schedule your estimate on time.
Our Caldwell movers are ready to assist you to relocate smoothly
How can we talk about movers Star ID without mentioning the Caldwell movers?  This city has often been named among the fastest-growing cities in the United States. And if you look closely at its stores, restaurants, and entertainment venues you will notice why residents enjoy it. The City of Caldwell has a very low crime rate, low property taxes, and a low cost of living. So it comes as no surprise that many people wish to make it their home. And you can do it now easily with the help of our Caldwell ID movers! Available at any time with many kinds of services for you.
Trust our Nampa movers to provide you with an excellent moving experience
Our movers are also present in Nampa! Nampa is the third-largest city in Idaho. It has a sturdy job market maker that attracts many young professionals and people looking to start a family. Many of them use movers Nampa ID when moving here or even when moving to one of the nearby suburbs. Nampa is home to around 105,405 residents, and the number keeps growing! If you are one of the people interested in moving here, then our moving services might be of interest to you. We can help you move safely, fast, and without any stress! With our team of well-trained professionals.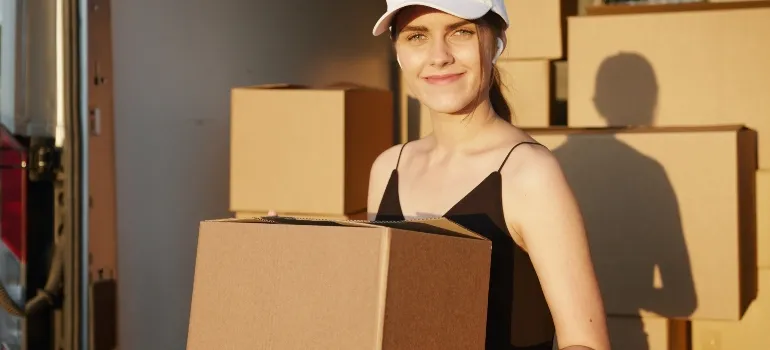 Discover the benefits of hiring our movers in Eagle ID
Eagle ID is without a doubt one of the best destinations movers Star ID relocate to! The city has a laid-back small-town atmosphere. Surrounded by the stunning natural environment, it also has access to all the big city luxuries found in Boise. With its booming economy and its excellent schools, Eagle has everything you need! And it would be our pleasure to help you relocate here, and make it your new home.
Team up with trusted movers Kuna ID citizens rely on
Last but not least important are our movers Kuna ID residents recommend fiercely. Kuna used to be one of the hidden gems within the Valley. But when you have a place that's of extraordinary quality it becomes hard to hide it. And as such, it was just a matter of time before it got recognized by many. Kuna is now one of the fastest-growing cities in the state of Idaho. And why wouldn't it be? Pair up the conveniences of city life, with our great moving skills and you will get a great place to move to. Not to mention there is no traffic or hassle to make problems while moving and driving.
Reach out and schedule your next move with Peasley Moving & Storage
If you are looking to hire the best movers Star ID residents and companies have known and trusted over decades, you are in the right place. We shall make you feel confident that you have made the perfect decision. Wherever you want to move in Idaho, Peasley Transfer & Storage can help! Not only with relocation but other moving services as well. Contact us today and let us help with your relocation from start to finish.

Everyone from the packers to the movers were awesome! They were all very professional and showed up when they were supposed to. would definitely use them again.