Relocation is a process during which having reliable help by your side from its very beginning to its very end is the wisest choice you can make. Reliable movers in Star, ID that local residents trust can be somewhat hard to come by. However, if you know where to look for a quality moving company, you should be able to hire one of the top ones very easily. As a trustworthy mover of choice, Peasley Moving & Storage is here to make sure your relocation is a textbook one. Therefore, instead of continuing to search for a moving company, pick up the phone and get in touch with us today. We will make sure that you relocate efficiently and with ease.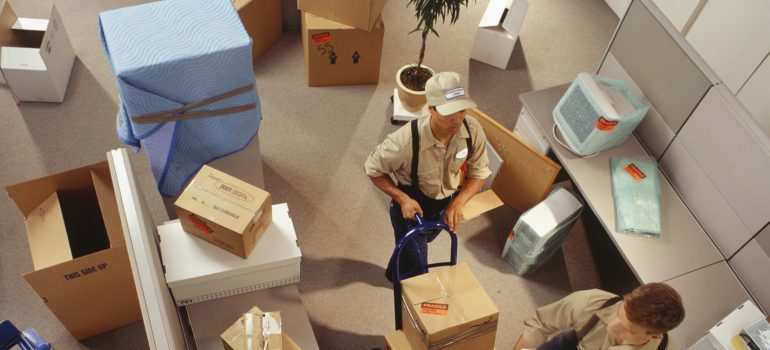 Why choose Peasley Moving & Storage – movers Star ID area trusts
Before we go on into details on how we can help you have a successful and stress-free relocation process, we would like to share some of the information about our moving company first. We understand that it is important to know who you are doing business with. Therefore, we like informing our potential customers about who we are exactly. This has proven to be one of the best business practices that we established years ago and are very proud of.
Peasley Moving & Storage is a long-lasting moving company that has been present on the market of Idaho for over 130 years. Ever since our foundation, we made it our goal to help our fellow Americans relocate with as little fuss and needless complications as possible. With our moving crews at your disposal, your relocation process is bound to be one of the best moving experiences of your life. Regardless of what kind of moving help you may desire, you can rest assured we can provide you with quality moving help to facilitate and simplify your moving process. 
Therefore, if you are going to call for moving help, do it now! Call us today and let the top movers Star, ID area residents gladly recommend help you with your move.
The people are the essence with Peasley Moving & Storage
The most important part of our company is the team of devoted individuals who work for us. Without such dedicated and highly skilled moving crews, Peasley Moving & Storage would never have reached the heights that we have. Therefore, we can only thank the committed team members who have been working for our company from the bottom of our hearts. It is thanks to them that we managed to gather the knowledge that we have used to become one of the best movers in Star, ID.
Nowadays, we use the knowledge that we have been gathering since 1890 to help our fellow citizens start their life over in a new place of their own. We are aware of the fact that it is our moving crews who do the heavy job day in day out, which is why we commit many resources to their training. Every one of our employees has gone through rigorous training before being incorporated into our moving crew. This way, we are certain that all of our customers are going to receive quality moving help when they need it.
If you are looking for well-versed moving crews who are going to be there for you every step of the way to help you with your relocation, you are in the right place. Peasley Moving & Storage is the moving company of today! So, call us now and book your free moving estimate – this will enable you to calculate your moving costs well in advance and prepare better for your upcoming move.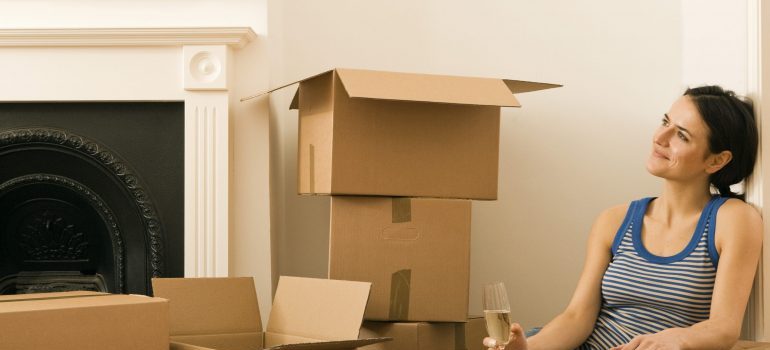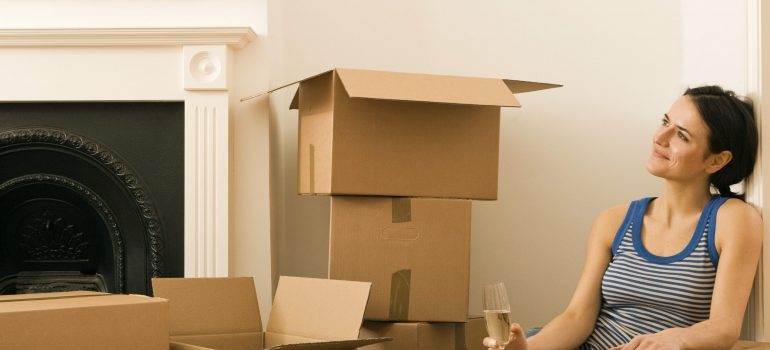 The services that we can provide you with
Now that you understand who we are, we are going to share with you some of the most sought after moving services that movers in Star, ID can perform for you. They are the following:
Bear in mind that these are just some of the most common services that we can successfully complete for you. However, should your move ask for a different kind of moving help, let us know and we will find a way to make your relocation happen without a single mishap.
Mini self-storage
Storage units have become a very desirable thing in the last ten years. Given the fact that we are living in the consumer society that urges us to buy even the items that we do not need, it should come as no surprise that people are having a recurring issue with the lack of space.
Have you been having similar problems lately? Whether you are moving, renovating, or simply attempting to downsize your home or office, obtaining any kind of self-storage in Idaho is a natural solution.
If you are looking for additional space for your items, let us know – regardless of whether you are moving or simply need additional space for storing items, we offer the finest ways to resolve these issues.
Corporate relocation with top Star, ID movers
As the finest movers in Star, ID, we can help you with relocating your company.
All of us are aware of how complicated corporate moves can be. With all the potential strains of an office move and risking to expose your business to suffering consequences, it is important to go through this process as quickly and as smoothly as possible. This is exactly what we at Peasley Moving & Storage can help you achieve.
With our help, your business will be back in the game in no time. The only thing that you need to do is to call the right phone number – let our friendly representative explain all the ways wherein we can make your business relocation an efficient one.
Shipping and transport
Finally, we are going to talk about the shipping and transport of your items to and out of Idaho. With our help, you can be certain that your items will be safely and efficiently transported. Regardless of where you need them shipped and transported, call us. We will find a reliable way to move them for you.
Contact us!
If you are looking to hire the best movers Star, ID residents and companies have known and trusted for over a century, you are in the right place. Contact us today and let you help with your relocation. We shall make you feel confident that you have made the perfect decision.

Everyone from the packers to the movers were awesome! They were all very professional and showed up when they were supposed to. would definitely use them again.