Heavy Equipment Movers
Get Free Moving Estimate
"*" indicates required fields
Since 1890, Peasley Moving & Storage has been dedicated to providing high-quality and time-saving moving services in Idaho. With time, we realized that more and more businesses were in dire need of a specialized team capable of lifting and transporting heavy machinery. With that thought in mind, we created a specialized team of commercial equipment movers. For this job, our company has employed only the most professional and qualified individuals. They possess both the strength and a delicate touch that's needed for relocating heavy yet valuable equipment. Contact Peasley Moving & Storage today and let our team save your time and energy by providing you with optimal and cost-effective solutions for the relocation of your heavy equipment. We will do the heavy lifting for you while you focus on other things.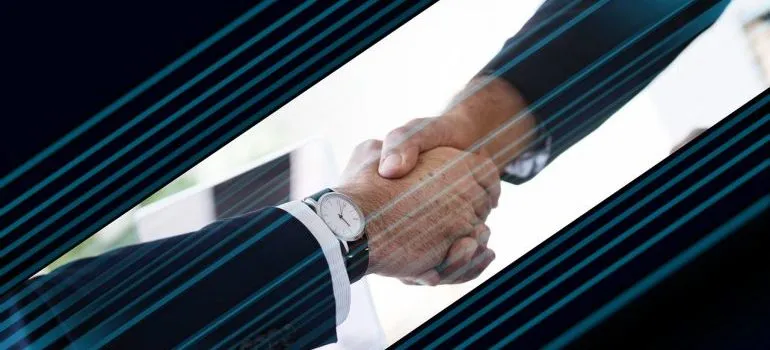 Peasley Moving & Storage – a company that exists for more than a century
For our company, customer satisfaction comes first. We continually remind ourselves of our commitment to you! That always results in us exceeding your expectations by delivering more than what was promised. With so much experience under our belt, and we are talking about 130 years of devoted work, all of our teams have gained valuable knowledge about your needs during every relocation type, as well as every step of every moving endeavor. Today, we know that what you need when relocating your equipment is to have the job done quickly, safely, and efficiently.
Our heavy equipment moving team will take all the necessary measures of precaution in ensuring both your items and those involved in the process stay safe. When dealing with massive items such as the ones we see on construction sites, safety should be the primary concern of everyone involved in the process. It's superfluous to say that we will provide the best protection for your heavy machinery at every phase of your business relocation in Idaho. From planning, through lifting to transporting, we'll keep close tabs on every piece of equipment you entrust us with.
The mixture of experience, quality, and reliability
When it comes to moving heavy equipment, what can you trust if not experience? With our commercial equipment movers by your side, you will have nothing to worry about. Not only will they organize the entire relocation process for you, but they will also guide you through it. After all, there is a reason why we have been a part of this industry for over a century!
We offer our clients experience, quality, and reliability. That is why our clients have to say only the best about us and our services. This mixture of traits we offer is what helps us turn every move into a success, no matter its size. Whatever your heavy equipment handling needs are, Peasly Moving & Storage has the resources and manpower to accommodate it all.
Tell us about your needs and our heavy equipment movers will tailor the move according to them
As a company that has been in charge of thousands of relocations, we understand that every relocation is different. People have different needs and that is why every relocation needs to be treated differently. At least this is what you can expect from us and our commercial equipment movers. We will tailor the move according to your needs and requirements. But, to do so, we need your help. Feel free to tell us how you have pictured your move will be. Let us know whether you have a tight deadline or any special requirements. The more information you provide us with, the more tailored move you will get. By working closely with our team, you will help us organize a relocation you will enjoy.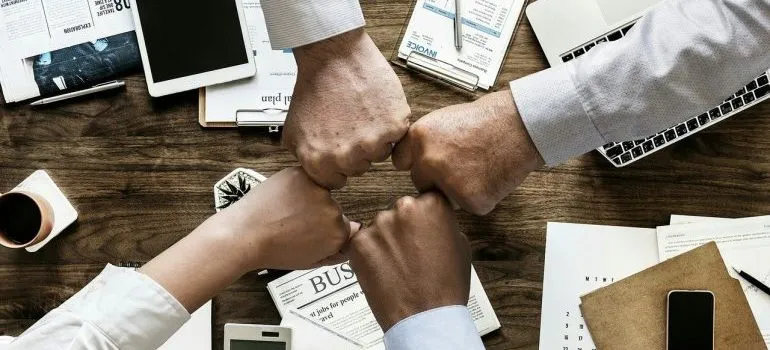 What are the challenges of moving heavy items on your own?
No matter how heavy your equipment is, you will still want to have someone as reliable as our heavy equipment movers by your side. There are many things that can go wrong if there is no one experienced next to you to prevent these things from happening. But still, there are so many people who are still not sure whether they should move their heavy equipment on their own or with the help of professionals. To help you answer this question, we have asked our industrial movers Boise what are some of the challenges of moving heavy items. Here are some of their answers:
Quality packaging. In order to protect your heavy machinery, you will need to choose the right packaging that will provide protection and absorb shock during transportation. Packing supplies need to be of the highest quality.
Vehicle management. Drivers need to be very experienced since transporting heavy equipment is not a simple task. They need to have the skills and ability to manage and maneuver the truck, while at the same time they avoid sharp turns and potholes.
Understanding types of heavy equipment. Sensitive equipment needs to be treated with extra care to avoid damaging it. That is what only an experienced mover can do.
Disassembling and assembling. Certain types of equipment need to be disassembled before the relocation process. This is a simple thing to do when you have the right tools and experience.
Choosing the right vehicle. Different types of heavy machinery require different types of vehicles. Our commercial equipment movers have everything that is necessary for conducting safe and simple moves of heavy items.
As you can see, moving heavy equipment needs to be handled by someone who has years of experience and the proper tools. So, instead of trying to handle this process on your own, let us take care of this task for you. We will make sure all of your items are transferred to the desired location in the simplest possible manner.
From a hundred to a thousand pounds, our commercial equipment movers can handle it all
Whether it is down the street, across the town, or to a neighboring city, our heavy equipment movers can safely relocate any type of cargo to any location you choose. The skills and expertise of our specialists ensure that cargo of any weight can reach its destination smoothly and without any bumps on the road. Feel free to rely on the time frame that we gave you for the pick-up and drop-off of your items. Our teams are always punctual and respectful of your time. And that is the principle on which we based all of our moving services Boise ID.
It's the ability of our heavy machinery movers that turned us into one of the best and busiest companies in the State of Idaho. We are focused on small details and want to ensure that the entire process runs smoothly. Expect to see our full devotion and dedication! We will be there from the moment you give us a call up until the moment we unload your equipment at the new location. Our goal is to provide you with a swift and simple relocation of your belongings. That is exactly what you can expect from our professionals.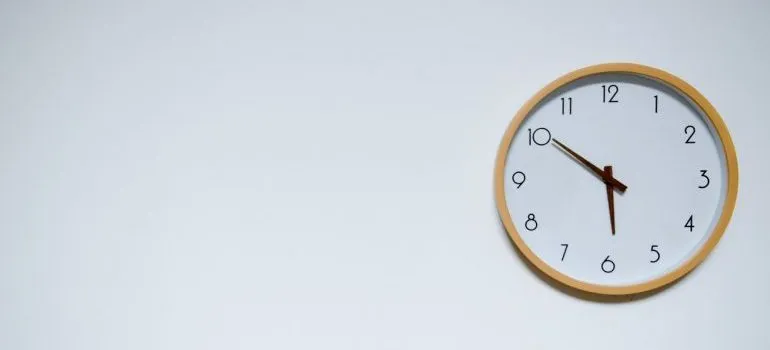 Equipped with the knowledge of making cost-saving strategies
There are many moving companies who are refusing to be in charge of too big or too complicated relocations. But, we are not one of them. It doesn't matter how complex the relocation of your heavy equipment ends up being. You can expect our experts to create the best solutions that will minimize downtime and improve project efficiency. At the start of every moving endeavor, our team always sits down and creates a personalized moving plan. Thus, we ensure that there isn't an aspect of heavy equipment moving that ends up being overlooked. Only after we plan every step of your relocation, we can say for sure there will be no problems during the transportation of your heavy equipment.
With no delays and maximum efficiency, Peasley Moving & Storage will ensure you are saving money every step of the way. Besides, our team is always searching for the best and easiest way to relocate your belongings! That always results in a quick and cost-effective move. Our moving solutions are simple and affordable.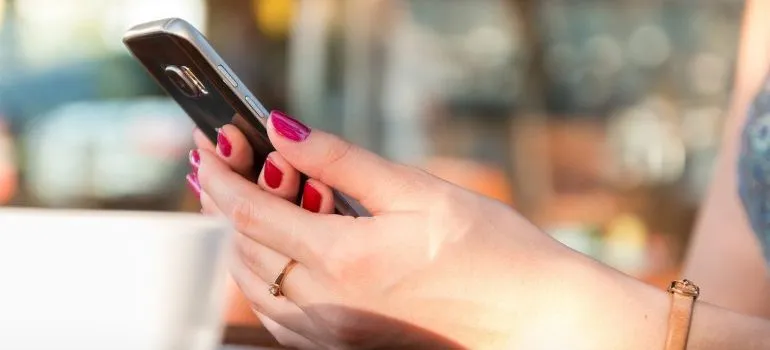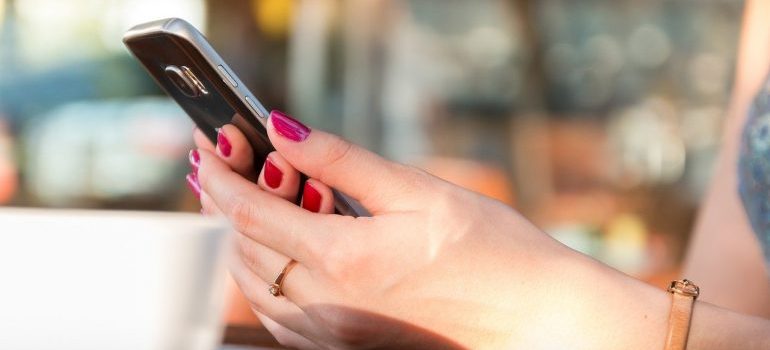 Making the relocation of heavy machinery simple with modern equipment
There are many types of relocation, all of which demand different skill sets and levels of experience. But it seems like the most important thing when it comes to heavy machinery is the equipment. After all, it takes a lot to lift and transport a piece that weighs hundreds of pounds. With Peasley Moving & Storage, you don't have to worry about an underequipped company. We have all that is necessary for conducting a successful move oh both light and heavy items.
Our new-age equipment will safely lift all of your heavy pieces. By now, it has already become a well-known fact that our moving company always provides the best and most complete moving and storage services. That's why we have glowing reviews on sites of importance, such as the one of the Better Business Bureau. With our friendly, professional, and speedy moving teams, we have no doubt you will be joining thousands of our satisfied customers. And we think of our customers as our extended family. So, choose us as your trustworthy moving ally and join our big family.
Ensuring everyone's satisfaction with the help of affordable rates
As one of the most experienced moving companies in Idaho, Peasley Moving & Storage is also one of the busiest and most reputable relocation specialists. However, we wanted to stay humble. We understand that there are many people who can't afford to relocate their belongings from one place to another. That's why we offer competitive rates that will be able to fit different budgets. The process of getting a moving quote is rather simple – you can visit our website and get it in a matter of seconds or simply get in touch with us. As soon as you request a free and no-obligation moving quote from us, you will see that the process of heavy equipment relocation can be much more affordable than you thought. With our heavy machinery moving team, you will get the perfect mix of affordability and reliability. 
In need of some additional moving services? Let us know
At Peasley Moving & Storage you can hire some of the best commercial equipment movers as well as other experts for different types of relocations. Our company offers various moving services and only some of them are:
So, if you are in need of some additional moving services, make sure to inform us about this ahead of time. Let us know what your needs and requirements are and we will gladly help you choose those services that suit you the most. Rely on our professionals and you will get a relocation you can enjoy.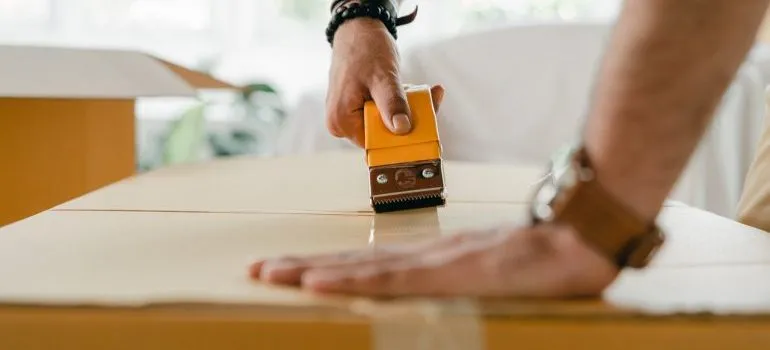 Dial (208) 375-0961 and have an effortless relocation with our heavy equipment movers
There is no need for you to worry, stress, or overpay for relocation services. With Peasley Moving & Storage, you will get a team of expedient, reliable, and experienced commercial equipment movers. Expect us to be punctual, create the best plan for the relocation of your belongings, and provide support during every phase of your relocation. Our team never provides anything less than high-quality services at cost-effective prices. So, if you have already set the moving date, make sure to contact us today and we will gladly supply you with all the additional information. Feel free to ask us anything regarding your move and we will make sure you get all the answers. Your belongings will be in safe hands with Peasley Moving & Storage.

Everyone from the packers to the movers were awesome! They were all very professional and showed up when they were supposed to. would definitely use them again.