Portable Self Storage
Convenient yet secure portable storage solutions designed to make your relocation, house-renovation or other life-changing events easier
Get Free Moving Estimate
"*" indicates required fields
If there is one thing that you can count on, then that's the fact that the need for storage will arise sooner or later. It doesn't matter whether you are moving, remodeling your house, or decluttering your living space, because Peasley Moving & Storage has just what you need. With our convenient and on demand storage Boise solutions, storing your items will no longer be an issue. Feel free to pick up your phone and get in touch with our team. We will be more than happy to present to you our different storage plans, enabling you to have the most convenient storage pods Boise has to offer.

Our convenient storage in Boise is delivered at your door
If your storage space is shrinking while your list of belongings keeps growing, our portable storage Boise is an easy, time-saving solution for storing your items. With fast, affordable, safe, and easily accessible storage, PortaBox helps you save space without needing to hire a mover or rent a truck. The reason why our portable storage pods in Boise are so loved is due to the fact that the entire rental process is as simple as it gets.
Just dial (208) 375-0963 and we will bring the storage unit right where you need it!
Our team will then leave your premises so that you can pack and load your items at your convenience.
After you finish loading belongings, just let us know. We'll pick the pod up and store it in our warehouse.
If you feel like you have enough space in your backyard or your business premises for the on-demand storage Boise pods, then we can leave them in your care. Should you choose to have them transported to one of our warehouses, you won't have to worry about their safety. All of our warehouses are monitored and don't contain any external entry points. Only the trusted members of our staff will have access to the insides of the warehouse. Of course, our team would never like to keep you away from your precious items. That's why we have made sure our Boise storage is always accessible to you.
Easy access, any time
We don't store your treasured belongings in an industrial district miles away. Our facilities are located close by for convenience and easy access. Call us to schedule a drop-off date and your self storage Boise container(s) will be waiting for you right when you need them, mere feet away from your home or office for efficient loading or unloading. Peasley Moving & Storage is always flexible and ready to adjust to your needs. Thus, if you want to retrieve some of your belongings, all you have to do is give us a 24-hour notice. We will arrange everything for your arrival.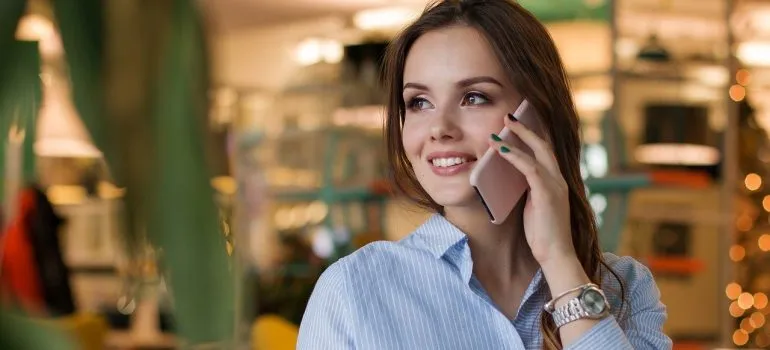 Use our storage pods Boise based for both residential and commercial purposes
It doesn't matter whether you need to store antiques, wooden furniture, or office chairs and supplies – our storage pods in Boise will be the perfect temporary home for all of your items. Our on-demand storage solutions can protect all types of items, no matter if they belong in a house or an office. All you have to do is state whether you need residential or commercial storage, and wait for us to deliver the necessary number of Boise storage pods. Feel free to rely on our punctuality when it comes to the drop-off date. We would never waste a minute of your time.
We offer both long-term and short-term storage rental
One of the main things you need to know about Peasley Moving & Storage is that we are always open to compromise. We fully understand that you might not need to keep your items in storage for a whole year. It is for that reason that we have created different types of storage plans. All of them correspond to different duration of the rental. Contact us for finding out further details and pricing about our yearly, 6-month, 3-month, or month-to-month plans.
It goes without saying that we will be flexible if your storage needs change down the line. Simply schedule an appointment with our team and we will talk about the package that would best fit your newfound needs.
The benefits of contacting Peasley Moving & Storage for your upcoming storage project
There is no shortage of reasons why Portabox is the best option for self storage Boise. Whether you're looking for safety, quick access, or a price plan that fits your budget, Portabox Storage has the answer.
Secure and protected warehouses offer maximum protection
Your storage is safe with us. Our temperature-controlled facilities offer a high level of security and protection for your belongings. With fire sprinklers and alarm monitoring, our concrete tilt-up warehouse is designed for safety and worry-free storage.
Affordable plans that fit every budget
PortaBox Storage has competitive pricing plans to meet your needs, all structured to make storage easy and economical. Contact us and we can explain our various pricing options, and help you pick the plan that works for you. Save even more by bringing your storage to our warehouse yourself — made easy by our convenient loading dock and accessible location.
Dependable wood containers that keep your items safe
Our portable storage Boise containers are made out of wood in our storage facilities. The wood has a heavy-duty weatherproof cover, helping preserve your items and avoid moisture damage often incurred in metal and fiberglass storage containers. For increased protection, they all come equipped with a lever-action security closing device that allows you to padlock the container and keep the key.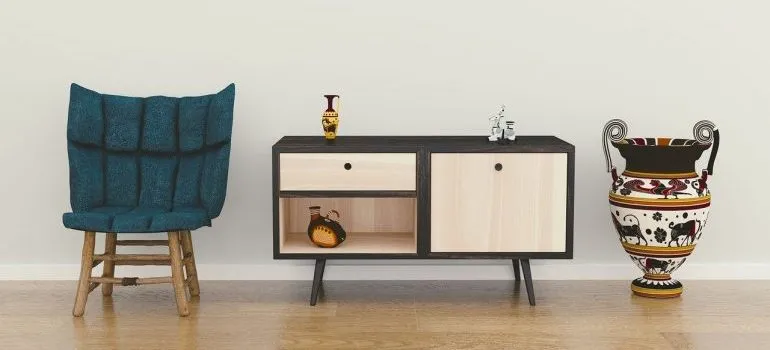 Ship your Boise storage pod to a location of your choice
Most of the time, people will either choose to store their Boise storage pods in one of our warehouses or keep the units on their premises. But if you have a third location in mind, you can feel free to express your concern to us. As always, Peasley Moving & Storage will be completely open to respecting your needs and finding an optimal solution for your situation. We can ship your storage pod to a location that you choose, doing so in a time-saving and cost-effective manner. Whether you need to ship the pod to the neighboring city or a different state, don't hesitate to give us a call.
Self storage Boise in three quick steps
Storing your items with PortaBox is a straightforward process, designed to make your life easier. We adapt to your schedule, delivering containers at your convenience, and picking them up when you're done loading. We're ready when you need us — with PortaBox, your items are just a phone call away.
Delivery: Call Peasley Moving & Storage at (208) 375-0963 and we'll bring one or more of our weatherproof PortaBox containers right to your home or office.
Loading: Pack up and lock your container at a time that works for you. If needed, packing materials and/or furniture pads can be included with your container.
Storage: We'll pick up your portable storage Boise container and bring it to our conveniently located secure warehouse, giving you easy access when you need your belongings.
Let Peasley Moving & Storage show you why we have been one of the top moving and storage companies in Boise for the past 130 years, as well as why we have been accredited by the BBB. Our reputation precedes us and we always strive to exceed all of your expectations. No matter how high they might be.
Combine our moving and storage services for the best results
In case you are on the cusp of relocation, and you need our Boise storage pods to help you go through the process, you can always get additional assistance from our team. We have a plethora of different moving assistance options to offer, all of which aim to take care of a certain aspect of your relocation. There isn't a reason for you to let any part of your move get you down – not when you have premium assistance right at your fingertips.
Some of the best storage pods Boise has to offer are only a phone call away
Don't let your upcoming moving or storage project become more complicated than it needs to be. Instead, get in touch with our team and ensure you order quality storage pods Boise. At Peasley Moving & Storage, we'll go the extra mile in ensuring all of your needs are met, resulting in high customer satisfaction. Let our affordable self storage Boise rates and an easy rental process speak volumes about our level of care for you.

Everyone from the packers to the movers were awesome! They were all very professional and showed up when they were supposed to. would definitely use them again.