Office Moving
Get Free Moving Estimate
"*" indicates required fields
Office relocation is never an easy endeavor, and whether you are relocating your office to a nearby building or across the city – this is still a process that requires a lot of assistance. If you are moving within the Boise area, there's only one thing you should do – contact Peasley Moving & Storage. We specialize in moving offices of all sizes and layouts in Boise and the surrounding Treasure Valley. Our moving processes are simple, cost-effective and designed to minimize office downtime, so feel free to give our Boise office movers a call and ensure you have a seamless transition that won't cause too many disruptions for your day-to-day business processes.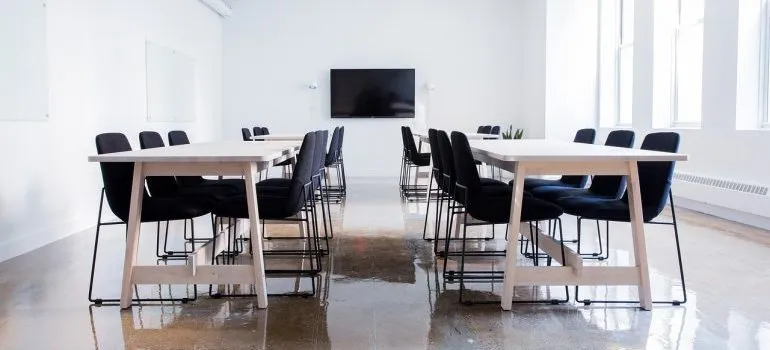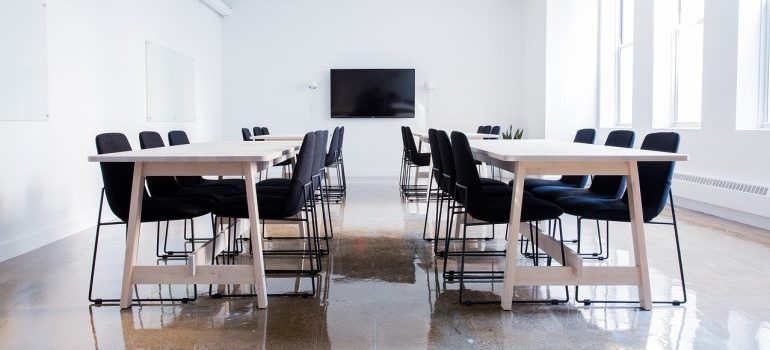 Choose your range of office assistance options with Peasley Moving & Storage
Our company has only one goal in mind – to help our customers have an enjoyable and efficient moving experience. For that reason, we have created numerous moving services Boise ID residents know and trust. We want you to be able to get help in all the departments you need. That's why we leave it totally up to you to choose what kind of office moving services you want to include in your moving package. Our professional and reliable office relocation specialists in Boise can help you with:
Disassembly, reassembly, and installation of office furniture
Packing and unpacking of your most precious items
Reconfiguration of cubicles
Commercial storage
Third-party service coordination
One of the main reasons why people gladly choose to hire Peasley Moving & Storage is the fact that we are at your disposal throughout your entire relocation process. We are able to successfully pack your belongings in Boise at the same time help you get third-party help. Don't know where to get furniture cleaning services? Have trouble cleaning your office before or after the move? Let us give you a hand by recommending professionals you can trust!
A plan tailored to the needs of your office relocation in Boise
Peasley Moving & Storage's office moving services aren't one-size-fits-all. Our team creates customized and detailed plans designed to address all the intricacies of your move. What this means is that we account for your moving timeline, budget, company size to help guide you through a hassle-free relocation. The one thing you should know about us is that we will always strive to provide you with a stress-free office move in Boise.
The goal of a tailored moving plan is to cut your relocation time as much as possible and always remain prepared for potential problems. Our job is to ensure you have a relocation without any delays, and that means we need to work on overcoming any obstacles that may arise during this potentially vexing process. But even if we do run into a problem, there is for your concern. Peasley Moving & Storage was established back in 1890, which means you can feel confident our office moving team has had more than enough time to perfect both our essential and specialized moving skills. Since we have become known as quick-thinkers and expedient problem-solvers, there's not a challenge we can't overcome.
Have a devoted team of Boise office movers at your disposal
Our office movers in Boise make no difference between small offices and massive ones. Whether you have five employees or fifty of them, you can expect to see complete dedication and devotion from our team. We don't play favorites – every customer matters equally. Whether you book your move in the peak moving season or during the off-peak period, rest assured that we will always come ready to excel at the job ahead of us. And our only job is to help you have an easy building-to-building or internal office relocation.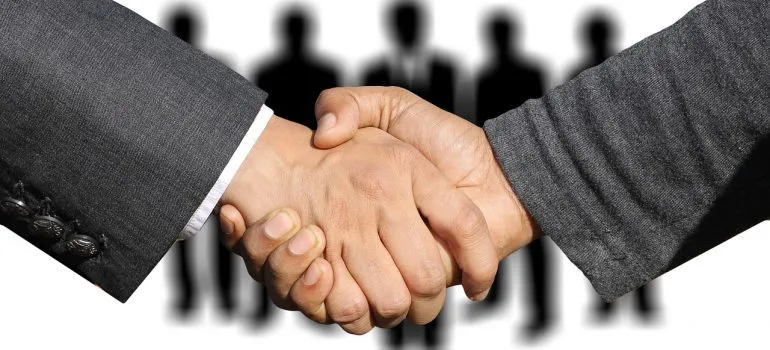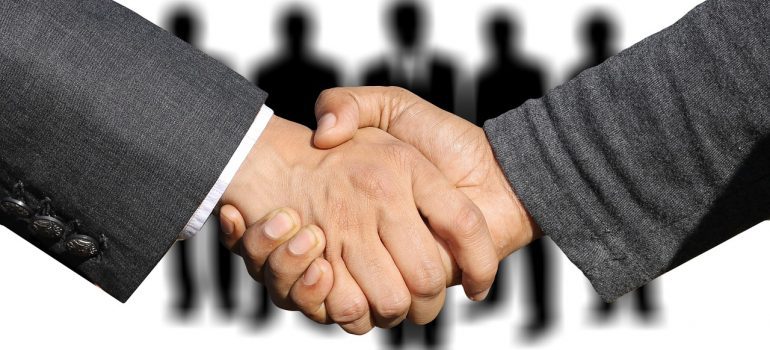 Building-to-Building Relocations
Whether you're moving one or 100 employees to a new building, Peasley Moving & Storage coordinates planning, moving crews, trucks, equipment and anything else your move calls for. In addition to completing building-to-building relocations within the Boise metropolitan area, we're an agent for Allied Van Lines, extending our office moving capabilities beyond the state lines. No matter how far away those two buildings are, you can expect to have a quick and effective relocation that will be provided by our experienced team.
Internal Relocations
Our moving crew can easily coordinate moves happening on the same floor or within the same building. We'll work with you and your employees to develop a plan that makes internal relocation a breeze. Peasley Moving & Storage also offers office moving services on an à la carte basis, enabling you to build a moving program that addresses all your needs. Whether you have been worried about the disposal of unwanted furniture or need help with the packing of intricate items, you can feel free to include it in your personalized moving plan.
Our office movers in Boise aim to provide you with relocation that offers minimal disruptions and business downtime
The main thing that makes office relocation so complicated and difficult is the fact that your business can endure consequences. With all the moving tasks taking precedence over your business processes, it is reasonable to assume that your business will suffer to an extent. However, with Peasley Moving & Storage by your side, you won't have to experience long-term consequences of office relocation.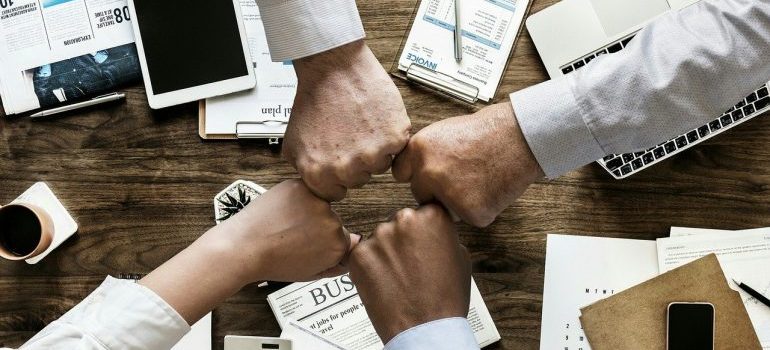 Our office movers Boise businesses recommend will ensure your company suffers minimal downtime and gets back on track as soon as possible. With efficiency and punctuality that will keep you confident about the successful outcome of your move, our movers will work swiftly and accurately. We will have a plan and we will abide by that plan. Our entire team works like a well-oiled machine and will work with one common goal – to give you the royal moving experience you deserve.
Affordable prices help us reach 100% customer satisfaction rate
As a businessperson, you know how important it is to set the right price. And as soon as you get a free and non-obligatory moving quote from us, you will realize we have found the perfect balance between cost&quality. Our prices have a great quality to affordability ratio as you get top-rated commercial moving services at a competitive price. Peasley Moving & Storage is here to be of service to you and that means helping your company go through an entirely cost-effective move.
Reliable office movers in Boise are only a phone call away
Why would you let your relocation drag on and overtake your business when you can simply get in touch with Peasley Moving & Storage and let us tackle the challenges of your commercial relocation with ease? By offering reliable yet affordable services, our Boise office movers will quickly prove to be exactly what you needed. Give us a call and feel free to inquire about anything you want to know. We are at your total disposal!

Everyone from the packers to the movers were awesome! They were all very professional and showed up when they were supposed to. would definitely use them again.