Moving out of the city – pros and cons
There comes a time in every person's life when moving is the right thing to do. The first relocation is usually moving out of the parent's home. For some, location is the most important and they want to be close to their work, while others prefer the calm of the suburbs. Moving out of the city comes with many pros and cons. While it was wildly accepted that if you want to start a family, you are moving to a suburb, things have somewhat changed recently. So is it still a good idea to book those long distance movers Boise and make the change? Or should you hold on and do more research? Let's explore the subject further and gather some of the most important pros and cons of moving away from the city core and into the surrounding area.
Why is moving out of the city so popular?
There are many reasons why people want to move out of the city. Some of the are obvious, while others apply only in specific situations. But, for some people, moving out of the city is a dream.  Even millennials are looking to move to smaller towns. Buying a home with a white picket fence, enjoying a weekend barbeque with the neighbors, starting and family, and so on is amazing. There are many advantages to it. You get to raise a family in a safe environment while living in your own home. Ever since the 50s, that has been the defining aspect of the middle class in the United States. And while that still holds true, things seem to be changing.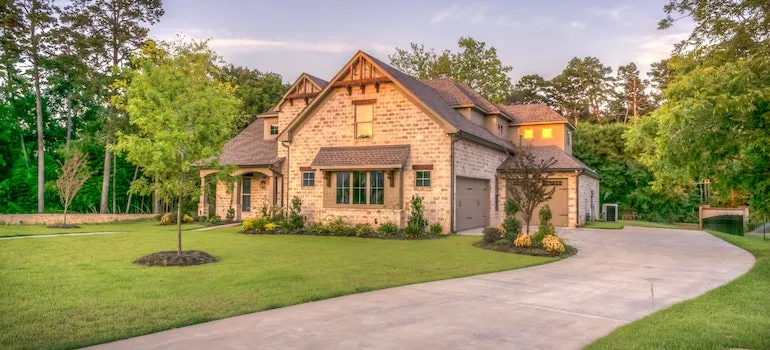 Living in the city is great when you are young
Living in the city is great. For some part of of your life. You're maybe fresh out of college, working your first real job, and enjoying everything that the city has to offer. You don't mind living in a small apartment because you know that in a few years, you'll advance enough in your professional life that you'll be able to afford something much better. There's nothing better than living in the city at that age. You can move apartments whenever you wish. Freedom is what you are after. But, as you progress through life, things begin to change.
As you grow older you aren't as attracted to nightlife as you once were. You begin to realize that the city isn't as clean as you'd like it to be. Your friends are starting families and moving away, and you slowly start dreaming about doing the same. For now, moving in with your partner brings joy, excitement, something new, but also savings. But as time goes on, you know you'll need something more. Something bigger, safer, and not rented.
Moving away from the city is logical when you want to start a family
As you start contemplating raising children in the city, you quickly realize all the challenges.  First of all, renting a small apartment is great when you are alone. Merging homes with your partner is great, but even the two of you can hardly afford a house in the city. And kids should be able to grow up in a house, with a pet or two, in a safe and calm environment. Cities simply don't offer such amenities. Granted, there are some amazing neighborhoods but they are expensive. So, naturally, you start looking into ways to move out of the city.
The best thing about moving away from the city is the freedom
At a certain point in your life, you consider freedom to be something entirely else. You didn't want to be tied down, so you were living your life in accordance with that. Now, you wish you wish to put down some roots, and the city simply doesn't provide you with space for it. So now is the perfect time to find a nice home, book Boise area movers, and move. But what are the benefits of it? Well, one of the biggest benefits is the freedom that you get. Yes, you will be tied down to a single place, and you'll probably be paying off your mortgage. But you'll be in your own home. No more landlords. Instead of paying rent, you'll be paying off your home.
Calmer life is the benefit of suburban living
Complimenting the first benefit is the lifestyle that you'll have after moving out of the city. While the city almost pushes you into a fast-paced lifestyle, living out of the city slows things down. You are more grounded and have many different things to enjoy now that don't require you to stay out until 3 AM. Barbeque with the neighbors is the go-to activity now. And while for some, that might be a con, for many people looking to move out of the city, that is definitely a pro.  You have now significantly upsized your Boise home. You have plenty more space, a backyard, attic, garage, etc. therefore plenty of space for all your projects. So you'll definitely not be bored living outside the city core.
You get to have a fresh start after
Moving further away than a couple of blocks somewhat resets your social circles. While you can always stay in touch with your old friends, moving will allow you to meet new people and make new connections. Granted, it can sometimes be challenging to establish yourself in a new community, but after a while, you'll start calling it home. The best part? You can make it whatever you want. You can change the aspects of yourself that you aren't proud of and you can do better this time. Soon enough, you'll make new friends and start truly enjoying suburban living.
Living outside the city means safer neighborhoods
While most US cities are quite safe, nothing compares to living outside the city core. Life in the city can be chaotic. And it's not just crime that is much lower in suburban neighborhoods. Your children will be able to go outside without worrying about traffic. That will give you the peace of mind that you need, but more importantly, it will provide your children with a truly worry-free childhood.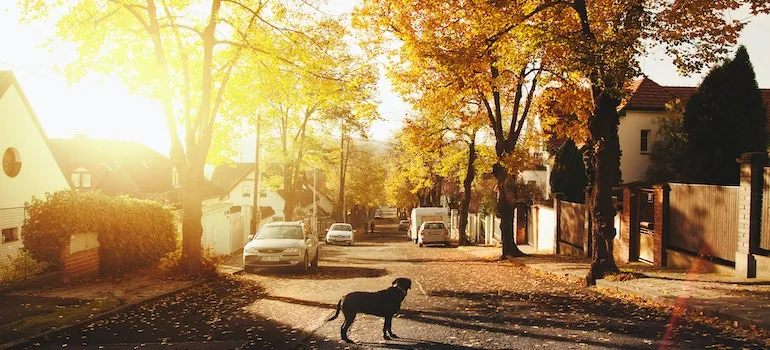 School systems are usually better outside of the city
While this is by no means a universal rule, more often than not, school systems are better once you move out of the city center. That's mostly due to the fact that population density is much lower in the suburbs. So the local school system doesn't have to handle as many students as city schools do. In turn, that provides your children with a much better education.
Moving out of the city doesn't have to be a drag
Many people put off moving because of the moving-related difficulties. But what if we told you that moving doesn't have to be stressful or difficult? That's right. With the right moving company by your side you can move quickly and worry-free. It doesn't matter if you want professionals to handle everything for you or if you only need freight shipping Boise. You can move into your new home outside the city in no time. Without having to stress over every little detail. Just do your research and hire a moving company that will make your life easier.
There are also cons to leaving the city
Just like there are many benefits of leaving outside the city, there are also some cons. In the end, it all comes down to it to what you are expecting your life to be like in the next couple of years. For those of you not looking to start a family any time soon, moving away from the city can be a big mistake. Likewise, even families might someone prefer cities as they do have a lot to offer.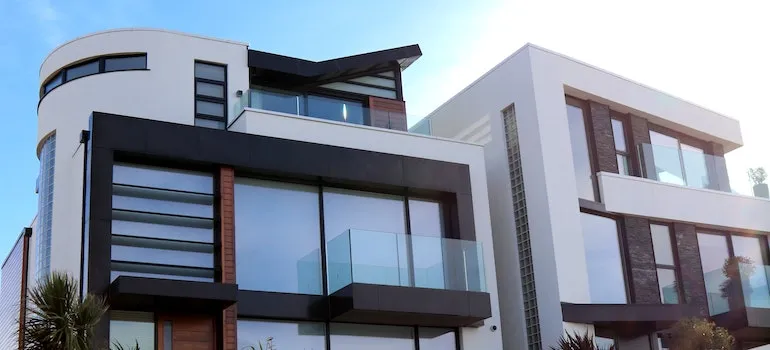 Staying in the city gives you the agility to move whenever you please
One of the biggest reasons people prefer to stay in the city is the freedom it gives them. Instead of getting tied down to a single home, you can move whenever you wish. With good movers, some practice, and good tips, you can have an effortless move every time. So if you happen to change jobs, you can quickly move closer to avoid long commutes. Likewise, you can quickly and easily upsize or downsize depending on your current means. Even if you don't want to pay for a large apartment, there are still ways to keep all of your items. On demand storage Boise is the perfect solution. One that provides you with the savings of a small armament with the benefits of large storage space. Living in the city gives you the agility you need to get the most out of life.
A better job market is another benefit of city life
It's not just your home situation that is agile. You'll also be able to switch jobs quickly and worry-free. Living in the city means having access to a large job market. And not having a mortgage to pay off means that you don't have to worry that much if a job doesn't pan out.
You'll waste hours every day on commutes if you move out of the city
Moving far from the city inevitably means long commute times. Even if your new neighborhood is well connected to the city, you'll waste much more time traveling to work than you would if you had stayed in the city. It astonishing how much time people waste on commutes. They are also highly related to elevated blood pressure as well as many other health conditions. Simply, sitting in your car for an hour in a traffic jam is bad for your health.
City homes often offer many more amenities
Living in a city truly has its perks. While a suburban home can come with a garage and a pool, nothing compares with what the city can offer. There are many apartment amenities that you can have if you are living in the city. And the fact that you are renting and not owning means that you don't have to worry about the upkeep. You pay your rent and that's it.
For many people, living in a home in a suburb is simply boring. Why tie yourself down miles away from the nearest source of fun, when you can live in the city? If you are enjoying the nightlife, there's plenty of it in Boise. Cities generally tend to have much nicer restaurants. The clubbing scene in the suburbs is non-existent while living in the city means that you are a short drive away from the next party. But it's not just the food and the drinks. Cities often host many events in the parks and tend to keep life interesting for their residents.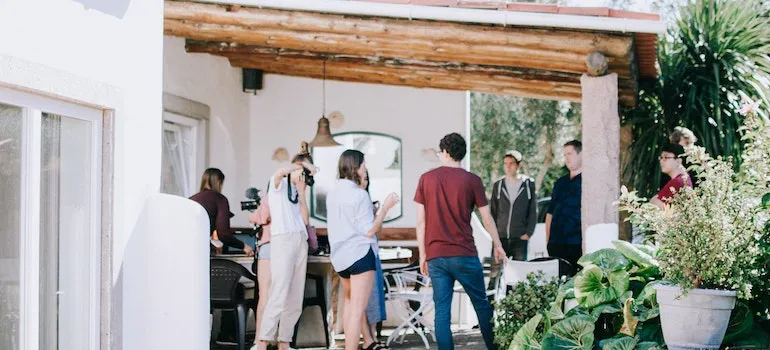 It's up to you to decide which is better
It's not always easy to decide whether to pack your entire life and move it to another town. Even when moving fairly close by, it is a big change. While there's no one rule that covers every situation, generally, people who are planning a family tend to move to the suburbs. But there are also some great examples of people raising families in the city. In this day and age, with raising prices, especially gas prices, moving out of the city has more and more cons. So you really need to do your research and decide for yourself. But make sure you know whether you can afford it and whether it's something that will make you and your family happy.

Everyone from the packers to the movers were awesome! They were all very professional and showed up when they were supposed to. would definitely use them again.
Let our team put together a comprehensive moving plan for you. Complete our simple free quote form or contact us at 1-208-375-0961.