Comprehensive guide to relocating your Boise apartment
So, you decided to move! Change is always good and it can really make a difference. Relocating your Boise apartment will be challenging. But with a good plan and thorough preparation, everything will be easy and stress-free. Tackling such a big task requires a lot of research, planning, and adjusting. But with reliable and trustworthy movers Boise area you can relocate without breaking your budget. With this simple guide, you will be able to move swiftly and easily.
When relocating your Boise apartment planning ahead is essential
If you ever relocated you know how moving can be stressful. There are so many things ahead of you – packing, decluttering, finding reliable movers, etc. And that is why planning ahead is essential. One of the best ways to start planning your relocation to Boise apartment is by creating a checklist. Start by writing down all the tasks that are ahead of you. Some people like to write things in general like packing, and movers while others like to write a detailed list. The best way to stay on top of everything is to write everything in detail. That way you will always stay on top of everything and you won't forget anything.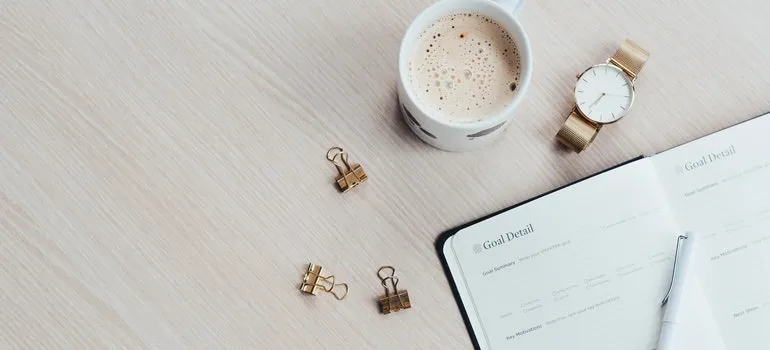 If you find the best local movers Boise to help you relocate and you follow your checklist – relocating your Boise apartment will be easy and stress-free. And when it comes to the time frame of planning your relocation we can tell you one thing – the sooner the better. Start planning your relocation as soon as you know your approximate moving date and you found your new perfect apartment. Even if your relocation will be in a couple of months – start planning, it will make things much easier along the way.
The cost of your relocation
Once you start planning the relocation of your Boise home you will quickly see how expenses just start piling up. Deciding will you move on your own or with the help of professional movers will seem like a hard decision. Naturally, you will want to make your move affordable. And although it might seem that a DIY move will do just that – keep in mind that you might end up paying much more. Professional movers are far more experienced and they know how to handle your belongings. It might seem easy to just pack everything into a truck – but it is not.
Other costs of any relocation besides professional movers include:
Cleaning your old home
Packing materials
Moving insurance
Travel costs
Storage
Plan your budget for relocating your Boise apartment
Once you know what tasks are ahead of you and all the costs you can start planning your moving budget. You need to know how much money you can spend on your relocation and start planning. Naturally, you will calculate how much you will need to hire professional movers. After that –  Boise packing supplies. How much money you will need to get all those packing supplies so you can pack your home. And you should always leave a little bit of extra money for packing supplies since there is a great chance you will actually need more of them once you start packing. Of course, you should always leave some money aside for all unexpected costs. Write everything down and you can even split the money into envelopes. One envelope should contain money for professional movers, another for packing supplies, etc. That way you can be sure that you can cover everything without worrying.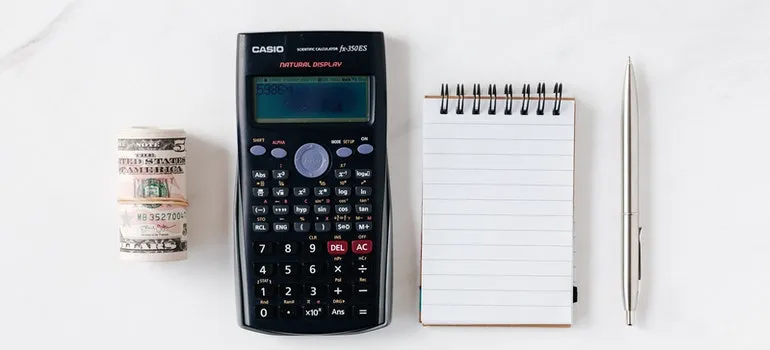 You can boost your moving budget
One of the things that people often do to boost their moving budget is to organize a garage sale. That way, not only you can add money to your moving budget but you can also save money on packing. Fewer things to pack means fewer things to relocate and that will lower the total cost of the relocation of your Boise apartment. Besides that, you can sell all the things you don't need anymore online and add that money to your moving budget. Also, if you are moving for work you should talk with your company and see what costs are they covering.
Research professional mover for moving your Boise apartment
Looking for professional long distance movers Boise will take some time. You need to find a moving company that is reliable, trustworthy, and professional. The best way to do so is to start searching online. That way you can check a lot of companies and request a free online quote. The best way to handle this research is to create a sheet that will contain the name of the company, the price they offered you, what service they offer that you need, and your personal impression of the company. That way you will be able to keep track of everything and you will be able to choose a moving company that truly fits all of your needs. 
Read their reviews
Thanks to the internet you can check almost any business rather fast. And the best way to check a moving company is to read their reviews. Do not focus only on one website, check a couple of them and compare the reviews. There are websites that only handle reviews for moving companies. There, you can see all the positive and negative reviews. But be careful when you read them. If you see only positive reviews that seem weird there is a great chance that they are fake.
On the other hand, if you see that a moving company has a couple of negative reviews and all other positive – read them. See what was that made people leave a bad review. Sometimes those bad reviews don't have anything with the service or the moving company but rather they complain about bad weather or traffic jams. be careful when you read reviews, and try to find a moving company with honest reviews that have useful information on what you can expect.
The next step in relocating your Boise apartment – declutter
Decluttering can help you a lot in the long run. Not only you will save money on relocation and boost your moving budget, but your new home will be clutter-free as well. Leaving all those unnecessary things behind will make your new home much cleaner and you will have more space for your new memories. If you are unsure how to declutter, don't worry it is easy. The best way to start decluttering ios going room by room. That way you will be able to keep track of everything. If you are unsure how to know if something is for decluttering or if you should keep it, answer the next questions:
Did you use it in the last 2 years more than once? If the answer is yes, keep it. If the answer is no – declutter it.
Are the items broken? If yes, throw it away.
Ideally, you should have 3 piles: keep, donate and throw. The golden rule is that once you place something under one of these three piles – do not move it around or go back to it. But don't worry, if you simply have a lot of things that are dear memories to you and you are not ready to say goodbye, you can get storage units Boise to store all those items. And once you are ready, you can throw them or donate them.
Packing will take time
People often underestimate how much time they will need to pack everything. It might seem like an easy task, but it really isn't. Especially if you have a big home. Start a couple of weeks in advance to pack your belongings, so you can be sure that you will have more than enough time for everything. You can always hire professional packers that can help you pack, but that will be an additional cost. You can start packing room by room, that way you can label your boxes clearly and unpacking will be much easier.
Packing supplies
When it comes to packing supplies, you will need a lot of things depending on what items you are moving. You will need moving boxes, packing paper, plastic wrap, packing peanuts, tape, markers, and moving blankets. And if you have some fragile or oddly shaped belongings you will need custom crate solutions. If you have a piano, billiard table, and similar items you will need piano movers Boise to help you relocate it. Specialty movers have all the tools and materials that you might need to move such bulky and expensive items.
Packing fragile items
When it comes to fragile items, you need to be very careful. They require much more attention when packing and relocating. And when you are relocating your Boise apartment you need to make sure that all the fragile boxes are clearly labeled as fragile. Ideally, you should write fragile on top and on the side of the box, and clearly label which side goof the moving box goes up. When it comes to packing, you shouldn't overfill the box. But you need to make sure that you fill all the empty space in the box using packing peanuts or plastic wrap or newspapers. it is important that once you pack fragile items they can not move around the box.
Packing your clothes when relocating your Boise apartment
People often simply take their clothes and throw them into the boxes. But that can only cause damage to your belongings. But there are different ways to pack your clothes and ensure they are safe. The first one is to get the box for the wardrobe. Those boxes are made for clothes, but they are usually very expensive. Another way to save on packing and ensure the safety of your items is to pack your clothes in items you are already moving. Pack your clothes into the suitcases you are moving, drawers. That way you will save money on packing supplies, but on the moving as well.
Where to start packing?
One of the questions that people often don't know the answer to is where they should start packing their home. The general advice is to start packing room by room. But you should start with the least-used room. The guest room, sewing room, garage – those rooms should be the first ones packed. After that, you can slowly start packing all the non-essential items around your home. Once you are close to your moving day, you should start packing your kitchen. Lastly, you should pack your bathroom.
Decide about storage before you move
The best moment to decide do you want to rent a storage unit is before the actual move. That way you will have more than enough time to decide what should go to storage. Also, you will have much more time to organize everything especially if you plan to store books and photos. Your storage should be very well organized. That way your items won't get damaged and you will be able to get anything you need from your storage unit.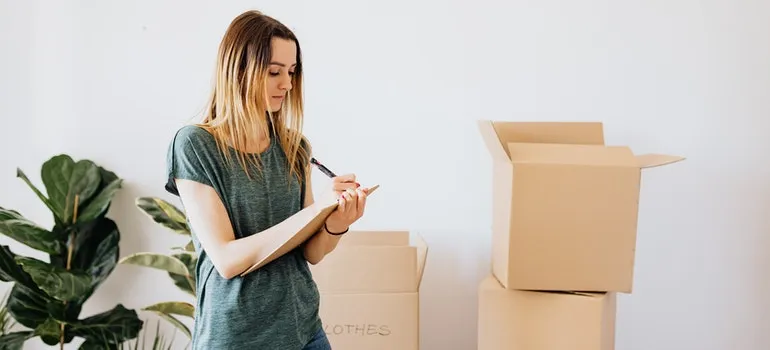 When changing apartments don't forget about your utilities
Last but not least, don't forget to transfer your utilities to your new address. Also, don't forget to forward all your mail, medical information, and any subscriptions you have. If you have pets, do not forget to forward all of their medical information to your new vet. It is important to add all of these things to your moving checklist so you can make sure that you don't skip anything. Just make sure to transfer utilities so you can have them on your moving day in your Boise apartment, and ready and running in your new home once you arrive.
Say goodbye to your Boise apartment
One of the things that will make the whole relocating your Boise apartment much easier is saying goodbye to your old home, neighborhood, and friends. Take a walk around the neighborhood, sit and drink coffee at your favorite place. Make your last days in your old neighborhood happy and give yourself time to say goodbye. That way you will be ready for everything that is ahead of you and you will embrace it!

Everyone from the packers to the movers were awesome! They were all very professional and showed up when they were supposed to. would definitely use them again.
Let our team put together a comprehensive moving plan for you. Complete our simple free quote form or contact us at 1-208-375-0961.