Tips for upsizing your Boise home
Are you looking forward to giving your new home a fresh look after the move? If the answer is positive, then this article is just what you need. Besides hiring capable movers – like us at Peasley Moving & Storage – upsizing your Boise home is another aspect of your move that will take time to complete. However, with the tips we provided for you, you will refurbish your home the right way and move with ease and stress-free. So keep on reading and don't forget to contact our office. We work as one of the top-ranked movers Boise area has, so rest assured we will serve you the efficient and quality relocation you deserve.
Upsizing your home in Boise requires thorough planning
First, decide how are you going to upsize your new home. Do you want to build an attic, refurbish your basement, or expand your backyard? Write the list of home improvements. Include new furniture pieces, pants, tools, etc. This is crucial when planning a budget, so make sure you include all kinds of costs. Hire an interior designer to help you come up with proper color schemes and make the most of your new place. If you are renting a home, then talk with your landlord about possible upsizing. Consider all duties in your schedule and decide what would be the best day to start upsizing. Also, consult your family members and delegate the tasks.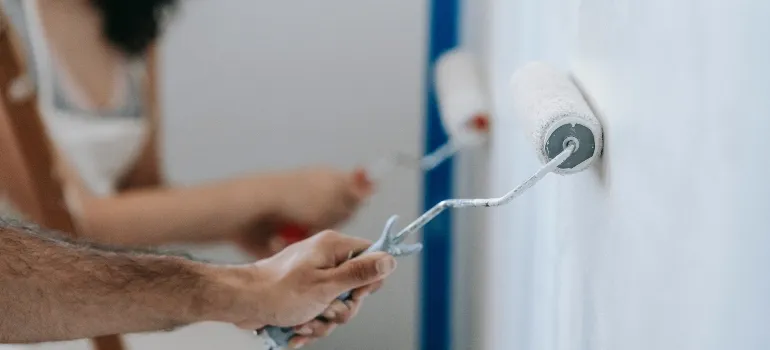 Tips for slight upgrades to your Boise home
Repair whatever needs to be repaired in your new home. Opt for neutral color combinations like white-taupe-soft gray. This is just one of the many color schemes you can apply to your home, making it more welcoming. Use the highest shade (white or beige) to paint the walls and warm wood tones for the floors. If you're buying new furniture, choose comfy yet convenient pieces. Also, keep your Boise home clutter-free, and avoid buying too much stuff you won't know where to put.
Buying vs. renting a home
Should you buy or simply upsize an existing home? The answer depends upon many factors. If you are eager to buy a home, then keep in mind it won't happen overnight. You will need the help of an experienced realtor who knows the real estate market in Boise. That way, you'll get a nice home at a reasonable price. Just remember it might take a while until you find the best deal.
Consider location if buying home
Location is a significant upgrade to your home. No matter how aesthetically pleasing it looks, location always increases a home's value. If you decide to sell it someday, it will earn you more bucks. Those who hunt for homes sometimes drive around to observe what's on offer. So take time to hunt for a perfect place, invest in garden tools, and give it a nice appearance.
Take other factors into consideration when buying a home:
Distance from work and schools.
Level of safety in that particular neighborhood.
Community diversity.
Proximity to grocery stores, pharmacies, amenities, etc.
Declutter before you start upsizing your Boise home
Too many items scattered around make a home seem smaller and cluttered. Therefore, take time to declutter everything, and you'll notice how much garbage or useless stuff you actually have. We often don't notice this until all of it piles up. So what you must do is take the time to sort all items and decide what to do with them. You can either earn extra money by selling some of them or donating to a charity. Furthermore, it's a good idea to recycle rather than throw an item into a garbage bin. However, anything that can't be recycled should go straight to the trash.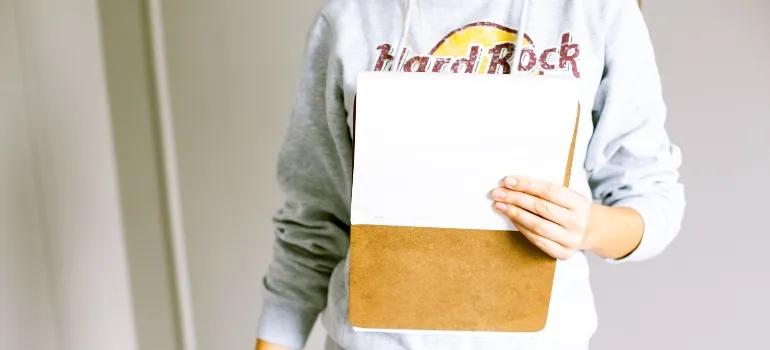 Pick proper moving and storage services on time
Now that you have a plan for upsizing your future home, it's time to take care of your move. First and foremost, choose an interstate moving company in Boise that is up to the task. You need a team of reliable movers to complete the relocation without stress. Fortunately, it's possible to find crafty movers who can handle your move from the moment they come to your door.
How to find the right Boise movers?
Start with an online search. Focus exclusively on licensed movers that have experience in a variety of moving endeavors. Those who've been around for a bit longer will make any move seem like a piece of cake. Also, check their USDOT number besides certifications. Nothing should be left to the case when it comes to choosing the right company.
The ideal solution is to hire a full-service moving company. They are more likely to provide some of the most durable yet affordable packing supplies Boise has on the market.  You need cardboard boxes strong enough to keep the items safe during the transportation or storage period.
Storage comes in handy when moving and upsizing your Boise home
Nothing beats a spacious and secure storage unit where your items remain safe as long as necessary. You can give up DIY options and simply rent one of the best storage units Boise ID has on offer. There are many decent storage options at affordable rates you can choose from.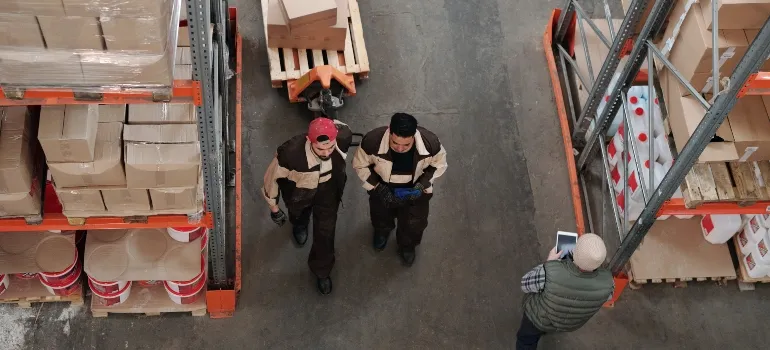 However, don't forget to check everything before you sign a rental agreement, especially read reviews written by previous customers. Make sure there haven't been any legal disputes with a storage provider.
Moving and upsizing both require a strategic approach
It's not possible to plan it all at once. Just like moving, upsizing your Boise home takes time to complete. That's why thorough organization is crucial. Also, hire a handyman, electrician, and others who can do the repairs in your home. And remember – delays are common and nothing to worry about. Whenever you feel overwhelmed due to delays or unexpected situations, just remind yourself that you'll be living in an upgraded home very soon!

Everyone from the packers to the movers were awesome! They were all very professional and showed up when they were supposed to. would definitely use them again.
Let our team put together a comprehensive moving plan for you. Complete our simple free quote form or contact us at 1-208-375-0961.