Rental apartment amenities to look for in Boise
Not every person wants to buy a property after relocation. Whether you are not sure that you want to permanently stay in the city you have moved to or you aren't financially ready for becoming a homeowner, there is a good chance that you will opt for renting as opposed to buying. We completely support your decision to play it safe and rent an apartment. And as one of the best Idaho moving companies around, we want to help you go down the right path. There are some rental apartment amenities to look for after moving to Boise. They will make your life easier, better, and more comfortable. If you are not sure what they are, all you have to do is read on.
Most popular rental apartment amenities people look for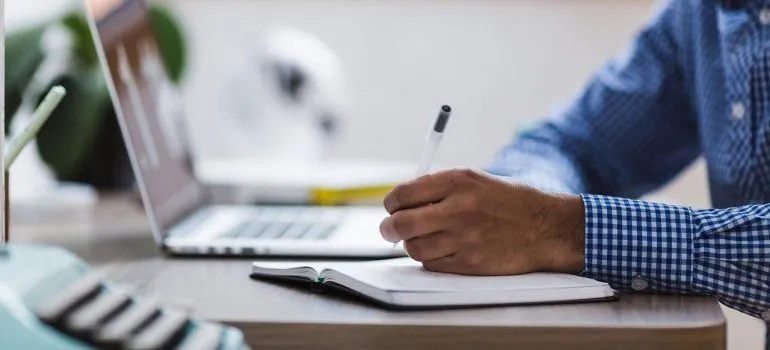 Of course, there are many different apartment amenities you could look for. What you will look for will depend on your lifestyle and the way you imagine your life. However, there are some qualities that will make your life easier. And since you will most likely start looking for an apartment at the same time as looking for movers Star ID, it's a good time to grab a pen and a piece of paper and write down the following qualities and amenities:
1. Furnished vs. unfurnished
Finding a furnished apartment makes it extremely easy for you to move. After all, you might have to relocate just a few pieces here and there or simply go out and buy brand new ones. But most of the focal pieces one apartment should have will already be there. However, there is a slight downside to moving into a furnished apartment – it costs more than an unfurnished one.
Thus, if you already have enough furniture to fill an apartment and you are looking for a more budget-friendly option, you could opt for an unfurnished rental unit. With all the money that you are going to save on an apartment, you could rent reliable storage pods Boise offers in case you have more items than what can fit inside your unit. Of course, you can spend that bit of extra money elsewhere.
2. Heat and air conditioning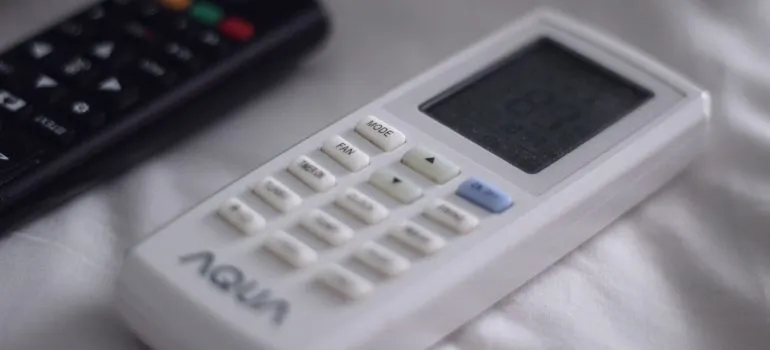 Boise is a city that experiences both high temperatures during the summer months and cold temperatures during the winter period. That's why you will need to find a place with both heat and air conditioning. After all, we don't assume that you will want to rely on warm blankets and hot beverages on a cold and snowy day? If you are going through a local move in Boise, then you already know what the temperatures are like. But if you are moving from a more distant location, you will definitely want to be prepared for both summer and winter in this city.
3. Pet-friendliness
If you have a furry friend that you love, then we know that the first thing you will look for is whether the apartment is pet-friendly. But bear in mind that this is a very important rental apartment amenity to look for even if you currently don't own a pet. Who is to say that you won't want one a few months down the line? That being said, it pays off to give pet-friendly units a bit of thought.
A lot of the time, pet-friendly units come with a pet-friendly deposit, plus monthly pet rent. Likewise, due to a pet whose actions you can't control all the time, you might end up losing your deposit due to the damage they could cause. Of course, all of these small inconveniences can't compare with the love that you are getting from your little pooch. But it certainly helps to know that you are financially capable of keeping and loving a pet.
4. Balcony/private outdoor space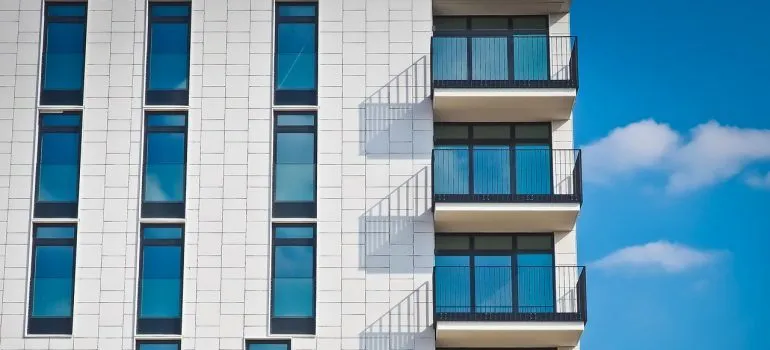 Nothing trumps a gorgeous view of some of Boise's most beautiful streets. If you happen to be lucky enough to live in some of the best neighborhoods in Boise, then you will want to have a good view. That's why searching for private outdoor space is one of the first things people do. Besides, having a balcony means that you always have a corner where you can breathe in some fresh air and enjoy a nice cup of coffee. Truth be told, apartments with balconies are a bit more expensive. But if you think that you can't live without one, then that's just the price that you will have to pay.
5. Parking
In case you rely on your vehicle to get places, then finding a building complex with onsite parking is of special importance. Preferably, your parking spot would be in a garage, as that provides additional safety for your vehicle. You'll be thankful for your own parking spot the moment your residential relocation in Boise is over, as you won't have to park five blocks away because that's the first free parking spot you see. And you'll certainly be thankful for onsite parking after you arrive tired from your office and don't have to waste more time.
There are many other rental apartment amenities you could look for
Bear in mind that the desired rental apartment amenities don't end there. From in-unit amenities such as an updated kitchen to community amenities such as a fitness center, you could find an apartment with all sorts of advantages. Of course, almost every extra amenity will add a certain sum to your monthly rent. That's particularly true when it comes to amenities that can be labeled as luxurious, such as rooftops and swimming pools. But hey, if you are ready to pay extra money for such an apartment, who is to stop you? You deserve to live in an apartment that you are going to love, and the right place for you is somewhere out there.

Everyone from the packers to the movers were awesome! They were all very professional and showed up when they were supposed to. would definitely use them again.
Let our team put together a comprehensive moving plan for you. Complete our simple free quote form or contact us at 1-208-375-0961.