Top reasons why millennials move to small towns
For many years, rural areas have been experiencing a so-called "brain drain". Talented people of all ages have been moving away, ditching small towns for big cities and urban areas in search of new opportunities. But, it seems that things have changed. Now, we can see many young adults doing the opposite – instead of starting a new life in big cities, they choose to move to rural areas. And it seems that this won't be a passing fad. So, why is this happening? Why do millennials move to small towns?
Let's analyze this matter a bit more to see what small towns can offer to millennials and vice versa.
Combining millennials and small towns – is it a good idea?
We are so used to the idea of millennials moving to big cities that we find doing the opposite strange. But is it really? Yes, big cities can offer a lot to people of all ages and tastes but that doesn't mean that smaller ones can't offer the same. In fact, there are many perks of moving to smaller and calmer areas, and millennials have noticed this, too.
So, instead of wondering whether these modern-day migrations make sense, we should embrace and support them. The potential of rural areas is recognized and millennials are happy. That is what matters the most.
What can millennials offer to small towns?
Before we start analyzing why millennials move to small towns, let's first see what this generation can offer to small towns.
Implementing the idea of social awareness. Millennials are socially conscious and many of them follow the green lifestyle.
Boosting the economy. Most millennials are working remotely. So, they can move with Idaho movers to smaller places with fewer job openings, and spend the money they earn online in their hometown.
Increasing natality rate. Small towns are perfect for families. Couples who already have kids or plan to have them are among the millennials moving to small towns.
Creating new job openings. You can find many entrepreneurs and innovators among millennials. A lot of them choose to start a business in smaller areas because of lower expenses. By doing this, they create new job openings for other residents.
Why do millennials move to smaller towns?
This might come as a surprise, but there are actually many reasons why millennials move to small towns. Many of them even hire long distance movers Boise to relocate to a city in a totally different state. Let's see why they are doing this and why they find rural areas attractive.
Small towns have an easier lifestyle
Living in smaller towns and rural areas is much easier and less stressful. On the other hand, big cities are noisy and it seems like everybody there is in a hurry. Millennials are leaving big cities because, in suburb, they can find:
Lower expenses. Living costs are lower than in any big city. Because of this, many people are moving to Idaho nowadays.
Affordable housing. Living the American dream is much easier in the suburbs because houses are more affordable.
Overall, less stress. Not having to worry about expenses and living far away from crowded places reduces stress levels.
People in smaller towns are more relaxed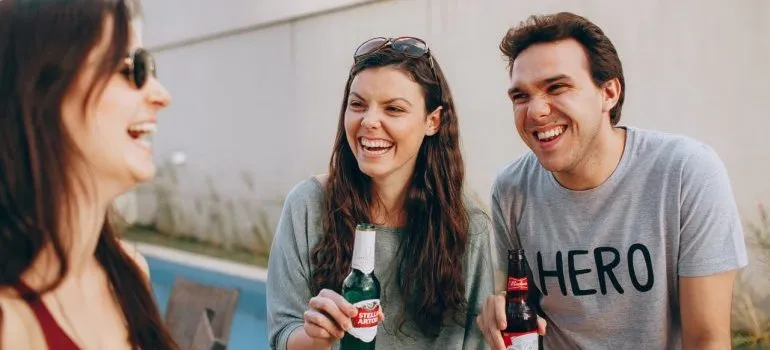 Have you ever been to NYC? No matter how beautiful this city is, living there can sometimes be really overwhelming. There are traffic jams everywhere, streets are too crowded, people are always busy and in a hurry… You can't find that in the suburbs. Smaller towns are much calmer and people are more relaxed. Many millennials who are sick and tired of noisy and busy cities find smaller towns to be much calmer and peaceful.
Starting a business is easier and cheaper
Millennials are recognized as innovators and entrepreneurs. Many of them opt for starting a business in smaller towns because it is cheaper and simpler. Also, by doing this, they manage to avoid some serious competition and can get recognized on the market quite fast. As we have already mentioned, one of the benefits of this practice is that smaller towns get more job openings. Not being able to find a job is one of the reasons why some people are leaving them. But now, millennials are bringing the work to smaller areas.
Smaller towns are full of hidden gems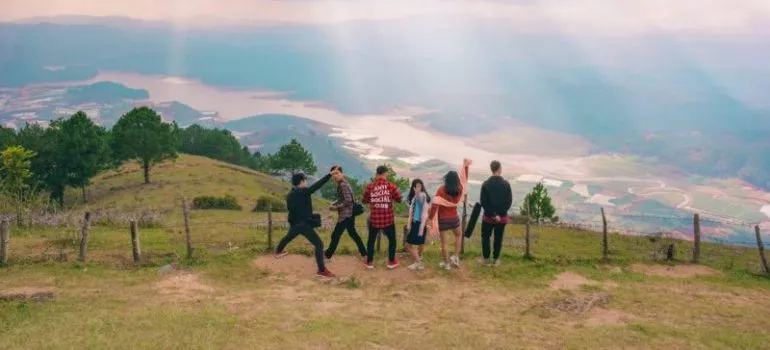 One of many great things about living in a rural area is the surroundings. Most small towns are surrounded by beautiful nature and scenic landscapes. Any nature lover will appreciate this and love living in that kind of area. Millennials love this, too! Just take a look at the many hidden gems in Idaho and imagine how cool it would be to live close to some of these places.
Big cities don't have this luxury. If you want to relax and forget about the city's noise, you'd have to drive a couple of hours until you reach the desired area. But, when living in a smaller town, that is not a problem. You can just grab a backpack, pick up a couple of friends and explore the outdoors.
Best small towns in Idaho for millennials to move to this year
These were the most important reasons why millennials move to small towns. Now that we got this covered, let's take a look at some really great towns in Idaho. People of all ages like them, and not just millennials.
Kuna – People who are already living in Kuna ID know that Kuna is one of the fastest-growing small towns in Idaho. Many like to describe it as the hidden gem within the Valley.
Sun Valley – This small town attracts people throughout the entire year, especially during the winter. It is home to one of the best ski resorts in America.
Star –  Those who are in search of safe and calm neighborhoods, should consider moving to Star ID. This small town is close enough to big cities but has a relaxed lifestyle.
Wallace – A perfect place for outdoor lovers. It is surrounded by Idaho Panhandle National Forests with thousands of miles of trails. Another interesting fact – every downtown facade in this town is on the National Register of Historic Places. This unique look is what separates Wallace from other small towns in Idaho.

Everyone from the packers to the movers were awesome! They were all very professional and showed up when they were supposed to. would definitely use them again.
Let our team put together a comprehensive moving plan for you. Complete our simple free quote form or contact us at 1-208-375-0961.