Everything You Need to Know About Freight Transportation Services
Freight transportation solutions are at the core of today's society. Our modern world literally couldn't function without logistics, trucking, and distribution. We've grown so accustomed to it that we take it for granted. But there's a lot that goes on between you clicking that "order now" link and the final delivery to your door. It takes an immense effort and an unprecedented logistics system to make such an enormous task like shipping a package across the world seem seamless and easy. And yet, it gets done millions of times every day. Every time you order something or relocate or send out a package logistics services are behind it. So let's dive into this interesting world and learn everything you need to know about freight transportation services. After we are done, you might just gain a better appreciation for everything that goes on behind the curtain that makes our world work.
There are 4 parts to everything you need to know about freight transportation services
Freight transportation solutions is a wide term that covers everything that is going on behind the scenes whenever something is shipped. It can be your Idaho movers transporting your belongings across the country, or your online order that is arriving from Germany at your door. But at the heart of it all are four distinct services that make up everything you need to know about freight transportation services:
Logistics
Distribution and warehousing
Transportation and trucking
Drayage and intermodal trucking
While separate services, they are interconnected. For example, an average medium-sized business might use both logistics as well as distribution and warehousing. While you, when moving, might only be using trucking and transportation services. The largest clients often use all four.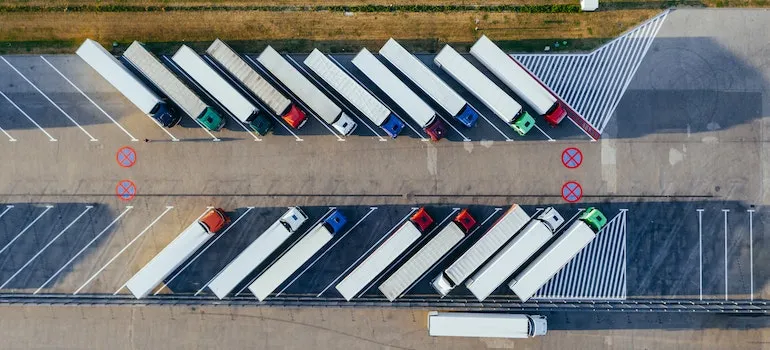 Logistics is the most important link in the freight transportation services
When you ask people what moved the modern world, you'll get plenty of answers: cars, ships, electricity, and trucks… While all true, those terms don't seem to be able to cover everything. Yes, a fidget spinner you ordered online, for example, is most likely going to be transported by truck to the nearest port. Then it would be loaded onto a ship that transports it to the US. Shipping container overseas is complicated, but it's just one of the steps in a supply chain. Then it will pass from truck to airplane, then truck again until it is finally delivered to your door by a van. The final leg of this journey will be a delivery person on foot knocking at your door.
But what connects all those different modes of transportation is logistics. Logistics makes this entire, complicated and difficult supply chain seem easy and seamless. You don't have to organize every mode of transportation by yourself. You just have to click and wait for the package. That is incredibly convenient for companies that manufacture and sell just about anything.
Everyone benefits greatly from modern logistics
It's not just you that benefits from modern logistics. And while an example of a simple fidget spinner ordered online might seem insignificant, many companies depend on logistics to stay in business. In fact, modern logistics is the reason companies can offer lower prices and faster delivery times. It's not just about freight shipping Boise.
Third-party logistics companies, often referred to as 3PLs can handle much of the work when it comes to the transportation and delivery of items. In fact, these companies allow other businesses to completely offload this process to them. Instead of worrying about transporting items and paying huge amounts of money to buy warehouse space and trucks, a small innovative company can focus on more important things. While 3PLs handle the entire fulfillment process, your small company can focus on growth, customer service, and product development.
Transportation & Trucking is an important link in everything you need to know about freight transportation services
While the term logistics can be used to cover everything related to the movement of goods and people, trucking has a special place in freight transportation services. Transportation is important as freight companies in Idaho handle everything from moving your items to your new home to ensuring that your local grocery store is fully stocked. Trucking companies take care of deliveries of products between factories, warehouses, and stores or even buyers directly. So once your fidget spinner is manufactured a trucking company will be called upon to transport it to a warehouse from which it will be shipped.
Freight companies are responsible for keeping everything fully stocked
The benefit of having a dedicated freight company handle everything is lower cost. Instead of maintaining a fleet of trucks, your local grocery shop can hire a company to handle all transportation it needs. So when it needs something from the warehouse, they won't be transporting it by themselves. Likewise, a local farm that produces potatoes, for example, will also rely on freight companies to handle transportation.
But just like companies benefit from trucking, so do you. For example, when moving across the country or abroad, you'll probably be searching for "container shipping companies near me" instead of transporting everything by yourself. It's simpler, more affordable, and more reliable. You can travel by plane to your destination and you'll know that your items will be waiting for you there. That's because modern distribution and warehousing allow you to track your shipment every step of the way.
Warehousing and distribution make modern freight transportation services possible
Logistics organizes, trucking moves, distribution, and warehousing stores. You can't expect everything to seamlessly travel from the factory halfway across the world to your door without stopping at a warehouse at some point. Although it seems that way, it has to stop at some point and wait for its turn, either to be bought or transported. It can be commercial storage, a dock warehouse, customs, or any other point between you and the factory.
Modern distribution is so advanced that it allows both companies as well as end customers like yourself to track a package on every leg of the journey. You can actually check in which city your package is at any given time. Some distribution companies even allow customers to track the live location of the package.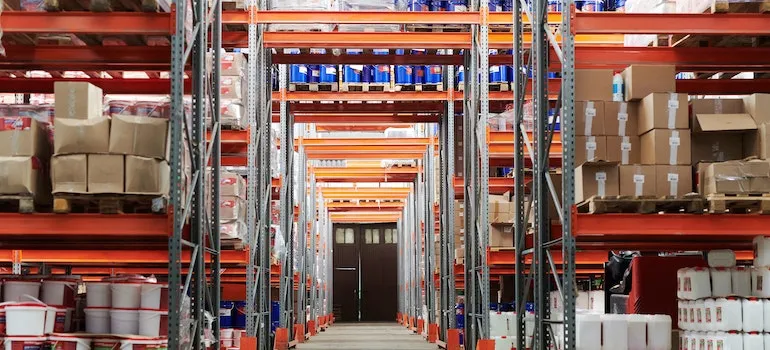 Drayage and intermodal trucking is the last leg of an item's journey until it's picked up by a courier
So, that fidget spinner that you ordered has finally arrived in the US from Germany. Now what? Well, the company that is handling the shipment of your package will need intermodal trucking and drayage. It will handle container drayage, cross docking, and packaging and it will transport your item to a nearby warehouse or distribution center by truck. It's gonna take more than standard packing supplies Boise to pack an entire container-worth of items. But, with some effort, your order will arrive at a warehouse near you. It might hop around a few times until it reaches it, but it will be there in no time, all thanks to intermodal trucking.
How can you use freight transportation services?
By now you've probably realized that you've been benefiting from freight transportation options all along without even knowing it. The chair you are sitting in has been transported across the world, and the device you are using was probably manufactured in China and went through quite a complex logistics chain.
Even the groceries that you buy every day have been transported by boats and trucks. But what if you wanted to use those services personally? For example, you want to ship your belongings from Idaho. Many freight companies work only with other companies. But there are also a lot of them that can take care of your shipment.
Your local moving company is the best place to go whenever you need something transported
Your local moving companies operate on a much larger logistics base than you might realize. They handle the transportation of sensitive items across the country on a daily basis. Peasley Moving & Storage for example offers both moving services as well as shipping and transportation. So if you need help from freight companies Idaho recommends, feel free to turn to us.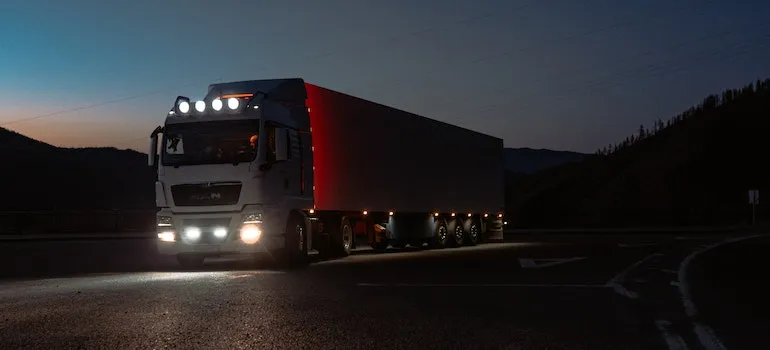 Your local movers can help you with anything you might need related to transport, both when moving internationally as well as when shipping items. Not to mention standard local moves.
How to ship your items abroad using your local moving company?
There are many reasons why you would want to transport items abroad. For example, you might be moving to a different country and need to transport all your belongings. Maybe you own a company that manufactures something and need to transport your goods to the buyer. In any case, contacting your local freight company is a great start. It might seem complex at first. For example, you'll need to pick an appropriate shipping container size and fill out paperwork. But most of the complex stuff will be taken care of by the freight company. They will handle the entire logistics and transportation part.
Everything you need to know about freight transportation services terminology
Just like with anything else, the correct terminology is important when it comes to everything you need to know about freight transportation services. The most important ones are related to the weight and volume of your cargo. Before shipping your items abroad, you need to know not only how many items you have, but how much space they will require in the shipping container or truck. They can be a big factor in determining the final price as well as the mode of transportation.
Full container load shipping – FCL
FCL stands for full container load shipping, meaning that your cargo will fill the entire container. Most logistics companies recommend FCL shipping. But what if you don't have enough items for a full container but don't want to share them with others? In that case, you can still request FCL.
Less than container load – LCL
LCL is a great way to reduce shipping costs if you don't have a lot of items to ship. So if you have smaller items or your one big item doesn't take much space, you can share your container with others. This is very beneficial since you will essentially be splitting the shipping costs with someone else. This is especially useful for small businesses that are just testing the waters.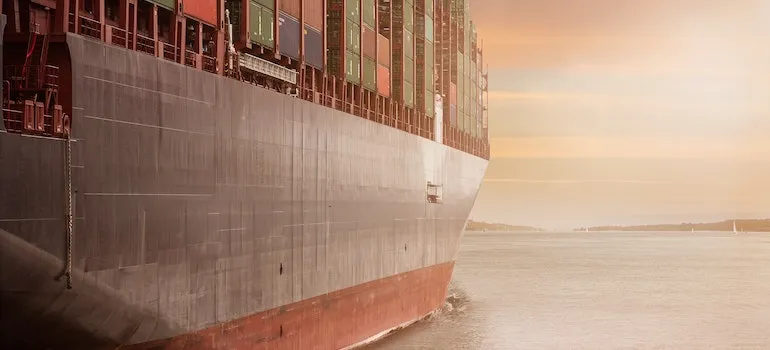 Full truck load freight – FTL
Full truck load freight is very similar to full container load shipping. The only difference is that it's now a truck and not a shipping container that we are talking about. With this service, you are essentially reserving the entire truck for only one shipment. There are many benefits to FTL:
It's faster since FTL trucks don't stop for other deliveries
If you have a large volume of goods it's better to have a dedicated truck
Sharing isn't always the best solution. So having a truck all for yourself can be better.
Less than truckload freight shipping – LTL
As you've probably guessed, LTL is a service where you are sharing truck space with other people. It can be one person or a company or many of them. Freight companies usually give their best to fill the entire truck. There are both pros and cons of LTL shipping. On one hand, it's great when you have a smaller shipment as the shipping cost is much lower. On the other hand, a lot of people hesitate to use this service due to fear of security. It's also slower than FTL.
Learn everything you need to know about freight transportation services by contacting your local freight company
There's a lot to be learned about freight transportation services. It's a complex but also quite interesting thing that supports our modern way of life. Without it, we wouldn't have the ability to move, shop, and enjoy everything that we have. So if you have a need for freight transportation solutions, make sure you contact your local company. They will be able to help you with anything you need as well as explain the process and benefits.

Everyone from the packers to the movers were awesome! They were all very professional and showed up when they were supposed to. would definitely use them again.
Let our team put together a comprehensive moving plan for you. Complete our simple free quote form or contact us at 1-208-375-0961.