Useful tips for relocating a veterinary clinic
If you are a veterinarian who is planning their clinic's relocation, this is a Peasley Moving & Storage guide you are going to love. Keep reading our article to learn about the challenges of relocating a veterinary clinic and how best to overcome them. Moving a business doesn't have to be stressful or hard. And our experience and testimony are here to confirm that fact. By simply following the steps below, you won't have to deal with any problems during your relocation.
What are the challenges of moving a veterinary clinic to another place?
Starting a business and growing it isn't something that can be done overnight. Doing this takes a lot of time and energy. No wonder many get stressed out when the time for business relocation arrives. But, what is important to point out here is that moving a business doesn't have to be a bad thing. Quite the opposite! Many great things can happen right after the relocation. You only need to properly execute your relocation and there will be no problems to deal with.
When it comes to relocating a veterinary clinic, there are some things you will need to deal with. One of them is figuring out how you are going to deal with the disruption it will cause. This can be a tricky thing because you won't be able to work during the relocation. That's why it is important to choose your moving date wisely. Avoid moving your vet clinic during the busy season. Your goal is to keep your business operational for as long as possible giving minimal room for losing patients while in the process of moving.
Also, before packing your equipment and opting for medical equipment shipping services, let your consumers know that you won't be working for a couple of days. Give them your new address and update your business information on your website and/or social media networks. By doing this, you won't put your business in danger and you won't risk losing patients.
Things to take care of before relocating a veterinary clinic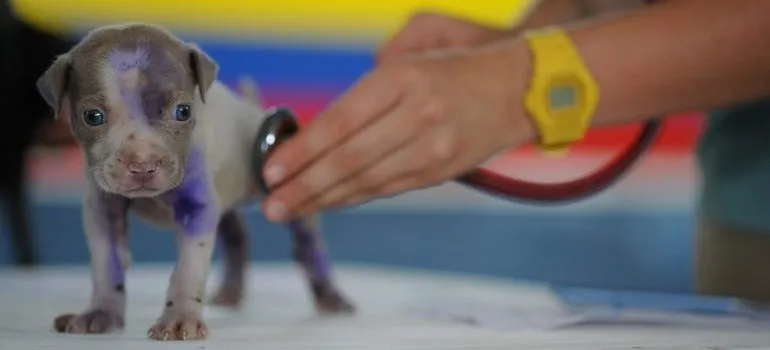 What is the right way of preparing for the move? To help you answer this question, we've listed a couple of things you'll need to take care of before relocating your vet practice:
Come up with a moving plan. If you want to stay organized during your move, you'll need to have a plan. Organizing every step of the relocation is a must.
Find a new place for your clinic. This is something you should start doing ahead of time. There's nothing worse than having to look for a new place for your clinic a couple of days before the relocation.
Inform customers about the change. This is a very important step in commercial moving. By letting your customers know where you'll be moving to, you won't risk losing them.
Deal with moving paperwork. Although this is one of the most boring tasks, you can't skip it. Keep in mind that you will have to deal with both pre-move and post-move paperwork.
Getting a storage unit if necessary. Renting a portable storage Boise while moving is something that can make your relocation simpler. You can pack and unpack at your own pace because you'll be able to keep all equipment inside a storage unit.
Key factors for vets to consider
Once you take care of the tasks we mentioned above, you will be one step closer to relocating a veterinary clinic hassle-free. As you can see, this type of relocation isn't that much different from relocating a medical lab or moving a big company. All of these types of relocations require lots of planning. They all need to be organized seamlessly because that's how you can be sure you won't have to deal with problems on the day of the move. So, our advice is to do your best and complete all of the steps explained above. You'll see how simple moving becomes after dealing with them.
And while on the subject of moving, we need to mention the two elements of successful vet clinic relocations:
proper disassembly and packing of equipment;
getting help from experienced moving professionals.
Preparing and packing the equipment
One of the things that make business relocations so stressful is that you need to move a lot of expensive equipment. And, since you are considering moving your vet clinic, we are sure you have a lot of pricey items that need to be handled with extra care during the move. But don't let this stress you out. To ensure the safety of your items, use quality packing supplies Boise, and learn how to pack properly. It's as simple as that.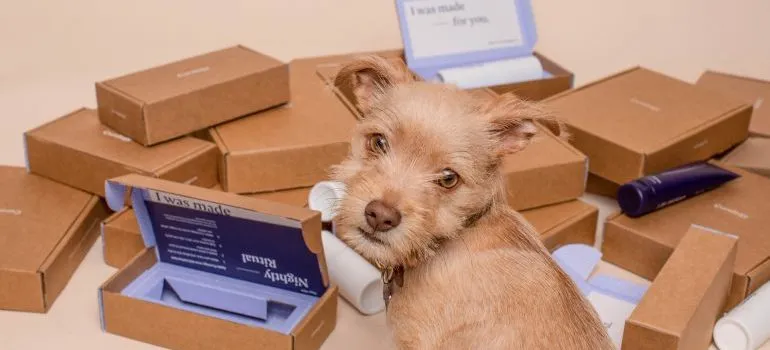 Beware, there are lots of different packing rules. So, you really need to get informed about this matter before you start packing for the move. One of the mistakes most people make when moving is trying to take with them everything they own. But, there's really no point in doing this. If you have a piece of equipment that you don't use or that doesn't work, it's better to take it to an office equipment disposal center in Boise than to take it with you. This will also make your move cheaper because you'll have less stuff to pack and relocate.
Help from moving professionals
Whether this will be your first relocation or not, you need to ask yourself if it's better to relocate on your own or with the help of professionals. Since you will be moving your business and lots of expensive equipment, we have to say that you should consider hiring a moving company. Just think about it for a minute or two.
You can put trained moving specialists in charge of the move and let them take care of everything while you prepare for moving to Boise. That way, you won't have to deal with packing and other moving tasks. They can organize the entire thing and speed up your relocation. Relocating a veterinary clinic can't be simpler than this.

Everyone from the packers to the movers were awesome! They were all very professional and showed up when they were supposed to. would definitely use them again.
Let our team put together a comprehensive moving plan for you. Complete our simple free quote form or contact us at 1-208-375-0961.