Guide to relocating a medical lab
Organizing the lab move from start to finish safely is a process that requires a wide range of unique skills. Mistakes need to be avoided because even the smallest one could affect the entire relocation. But, this doesn't mean that moving a lab is an impossible mission. To make this complex operation a bit simpler, we at Peasley Moving & Storage Boise, have written a guide regarding this matter. So, if you want to learn about relocating a medical lab safely and effectively, make sure to keep reading.
General guidelines for relocating a medical lab safely
Medical labs are, in most cases, very difficult to move. The reason why their relocation is so complex is that every lab consists of expensive, delicate, and dangerous goods. So, your job will be to figure out how to relocate all of them in the safest possible manner. But don't worry, proper planning, good organization, and reliable movers can make any relocation simpler. Although every relocation is unique, there are still some steps that are a part of every move. Here are some general guidelines that need to be followed when relocating a medical lab.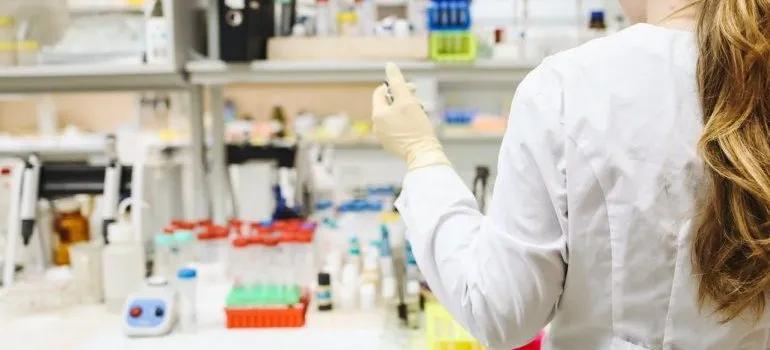 Start with moving preparations ahead of time
Many experts say that in order to have a successful medical lab move, you need to plan it a couple of months in advance. This might seem like that's too much time to spend on moving preparations but trust us, it really isn't. There are many many things that need to be planned. For example, you need to figure out if you are going to need to get an industrial storage unit during the move.
You will need to decide whether you will hire movers or include your staff in the move. Or, maybe you are going to do both. There are so many decisions like these ones that need to be made before the moving date. And, let's not even start talking about expenses, taxes, and budget. So, instead of trying to organize the move in a couple of days, take your time. Don't rush things for no reason.
Get rid of the items you don't need
Even though medical labs are filled with important things, that doesn't mean you shouldn't declutter them from time to time…. especially before the relocation. In the moving industry, there is a rule that everyone should follow – less is more. So, instead of trying to relocate your entire medical lab, get rid of the items you don't need first. Keep in mind that some items can not be moved by movers due to safety reasons. You need to dispose of those items in a proper, safe way. While you declutter your lab, make an inventory list. Write down every item that you want to move to the new lab. Check this list after the move to see whether all of your items have arrived at the desired location.
Be ready for the medical lab relocation challenges
There are many reasons why relocating a medical lab needs to be taken seriously. One of them (probably one of the most significant ones) is understanding completely the environment you will be moving your lab into. In order to avoid challenges during your move, you need to fully identify the future location as well as the items you intend to relocate. Examine the place. See if there is any damage. Measure door frames and hallways to see whether you can squeeze your equipment there.
In some cases, you might even need to get medical equipment shipping services. And you can't hire the first shipping company you stumble upon. Every single detail needs to be planned, from start to finish. That is how you will manage to avoid unpleasant surprises.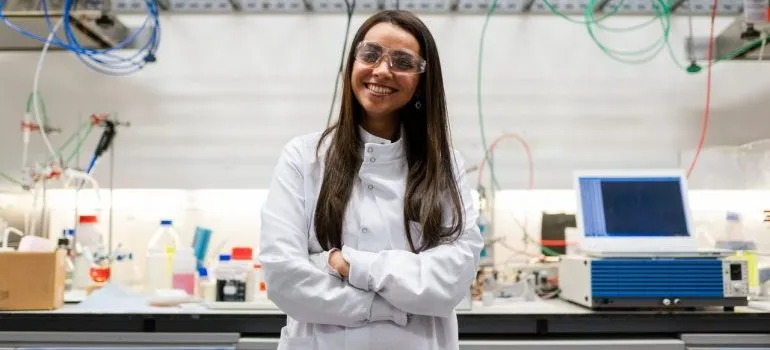 What should you do with dangerous goods?
Moving dangerous goods requires special permits. You can't just pack everything in a box, load onto the moving truck, and hope for the best. If you want to avoid moving day injuries or disasters, you need to know how to properly relocate or dispose of dangerous goods. You should consult authorities, as well as your movers, about this matter. But, until then, you can take a look at the following information regarding moving dangerous goods.
Chemicals – They need to be packed in separate boxes, made for transporting chemicals safely. You need to be very careful if transporting toxic chemicals and they need to be packed by professionals.
Biohazards – Any type of biological material needs to be transported in the safest possible manner. In case there are any infectious materials, you need to notify the people listed on the Biohazard Authorization.
Disposing of dangerous items
Dangerous goods need to be disposed of properly if you don't want or can't relocate them to your new medical lab. You can't just throw them away or flush them down the drain. Instead, you should contact the authorities and check collection sites Boise to find out what is the best way of dangerous goods disposal. This is a very important part of relocating a medical lab. Think about your and other people's safety and there will be no problems during your relocation.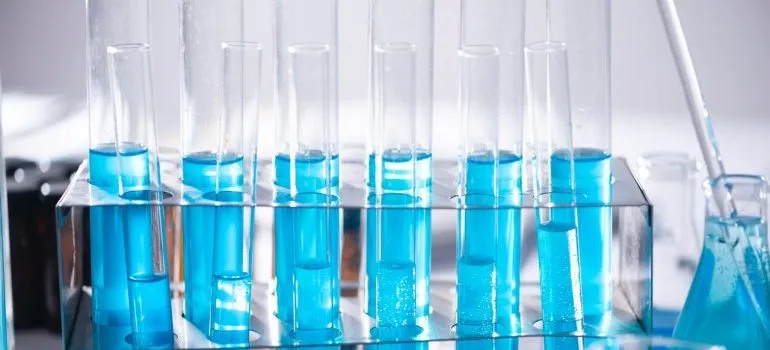 Hire a professional moving company with experience
Whether you need to relocate an entire lab, a couple of offices or you are considering storing medical equipment, remember that you are not alone. Medical labs can't and shouldn't be moved without help from professionals. Only experts who offer medical lab relocation services know how to organize safe and secure moves. So, instead of trying to figure out on your own how to handle the lab move, find help. Find a reliable moving company that offers all the services you need. With them by your side, you will see that relocating a medical lab can be way easier than people think. The great thing is, professionals can handle the move while you focus on other things.

Everyone from the packers to the movers were awesome! They were all very professional and showed up when they were supposed to. would definitely use them again.
Let our team put together a comprehensive moving plan for you. Complete our simple free quote form or contact us at 1-208-375-0961.