How to prepare for moving to Boise?
Relocating your household is an arduous process. Regardless of where you will be moving, you will have plenty of work to do, and that is a fact. In order to prepare for moving to Boise, you will need some knowledge. Luckily for you, we can help you ensure that relocating to Boise goes just as you plan it. We're about to provide an in-depth guide about all the necessary preparations that your move will require. And for extra assistance, our movers Boise area knows well will be there to provide you with all the logistical and expert support. With the resources for planning the relocation and professional movers, you will be ready to enjoy Boise to the fullest in no time.
Prepare for moving to Boise – consult our helpful guide
Let's make moving simple, together. Here is a short list of things that you need to do in order to make your relocation easier, and some extra tips to enjoy your time after moving to Boise:
Announce your relocation – Inform your friends, family, and coworkers.
Find help for moving to Boise – Hire a professional and reputable moving company.
Outline your moving plan – Determine a moving budget and create a moving checklist.
DIY move preparations – Get moving boxes and packing supplies, and take transport into account.
Prepare for moving to Boise on your own – Start packing well in advance.
What to expect after moving – Our Boise 101.
Inform your friends and family
This is something that people often overlook, as they are occupied with the logistics of their relocation. You really want to let all your family members and close friends know that you will be moving. Make sure that you set a moving date and inform them of it. Apart from simply informing them, you can also include them in your moving to Boise preparations. It doesn't have to involve the dreaded packing and lifting of boxes.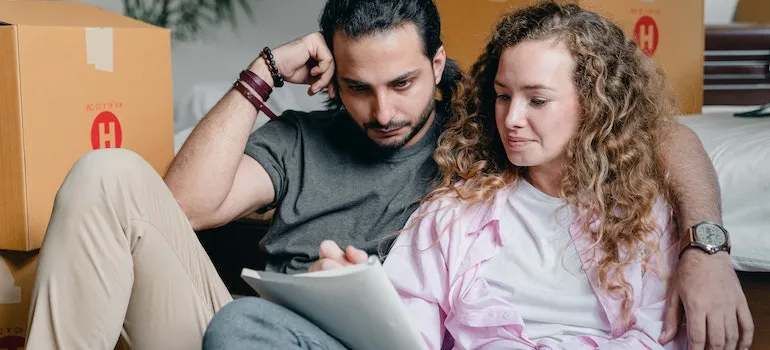 It can also be simply keeping you company while you shop for moving boxes in Boise, for example. Try not to forget about anyone and create a list of who you have to inform. You probably won't have any problems, especially considering the era of social media, but don't leave anything to chance. Contact your family and friends as soon as possible and start making plans. Depending on your circle, you can even throw a party!
Rely on experts for your Boise relocation
Whether you are moving locally or preparing for an interstate move, in most cases, relocations require help from professionals. While you can definitely perform a DIY move if you know what you are doing, it is best to leave it to professional moving companies for your first (or second) time. Simply put, there will be a lot of work that you will need to do and you will need someone to take some of it away. Other than that, if you have professionals handle your items, your relocation will be more efficient, effective, and secure.
Moving companies have the necessary experience, equipment, and knowledge. They relocate people for a living, on a daily basis, they kind of have to. But don't simply put your trust in anyone. Before you sign anything, do some research on the company in question. In fact, your best bet is to contact several moving companies and get an estimate from each one. If they are all in the same "ballpark" then they are most likely to be credible moving companies.
Be wary of really good deals as they are not true, most of the time. Remember, if it sounds too good to be true, it probably is. Always ask for the list of all the services that are included in the price and cross-reference them with the services from another company. If you plan for your relocation to Boise on time, you shouldn't rush t find a moving company. Take your time, and try to schedule movers at least 6 weeks in advance.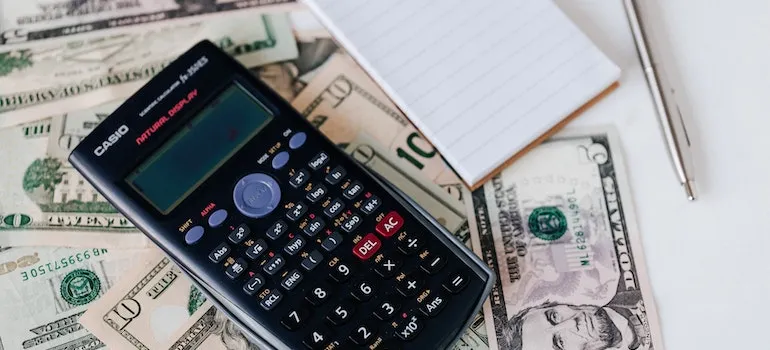 Determine a moving budget and create a checklist with a timeline
Before you can actually figure out which moving services you will require, you will need to set a moving budget. In fact, this should be the second thing you do, right after informing those closest to you. Not only will you prepare for moving to Boise better but it will limit your spending options considerably. And with fewer options, you will have an easier time figuring out the specifics of your move.
Additionally, you will need a relocation checklist. This is a simple document that will help you immensely in your moving efforts. You simply write down every single task that you need to accomplish. As you remember more tasks, jot those down, as well. Ask other family members if they have something that needs to be done before you relocate, and if you need it, write it down so you can plan your time efficiently. Basically, as soon as you think of something that needs doing, write it in your moving checklist.
Then, as you complete the tasks, check them off. This process of checking off tasks can be really good for your morale and your overall mood. It will bring positive reinforcement that you are progressing as planned.  As relocations get hectic with too many things to do in a short amount of time, making sure to memorize and do each of them will take a lot of effort. Writing a checklist can help you manage any added stress you may be feeling when preparing for your relocation to Boise.
DIY move – Get moving boxes and packing supplies
If you really want to do the move on your own, you may want to start acquiring quality packing supplies as soon as possible. The easiest way is to simply go to the store and buy them. This will take the least amount of time. However, if you start early, you can ask around for deals. There are always people that are moving and they mostly have a surplus of packing supplies.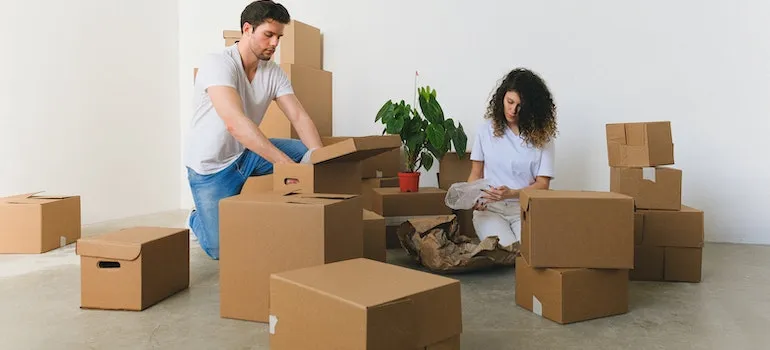 You can buy this surplus off of them for a fraction of the price that you would otherwise pay. But it is not really easy to find such deals, you may need to search for them both online and offline weekly, if not daily. You can save quite a bit of money this way. However, make sure they are quality boxes as you don't want them breaking or damaging your items during the move.
Prepare for moving to Boise on your own – Start packing well in advance
You will want to have as few things to finish as possible come moving day. That is why you might want to consider packing all the stuff that you don't normally use well in advance. Slowly pack more and more stuff, until you are left only with the essentials in the last couple of days. This will free up the moving day for more important things.
What to expect after moving to Boise
Dubbed the City of Trees, Boise has a lot to offer. It is a unique blend of rugged nature and concrete jungle, and as the name might suggest, no matter where you go, you will always find a pleasant shade under the trees. It has over 770 thousand residents in the wider Boise Metro area and it is fast growing. Daily, long distance movers from Boise move around 100 new people to Boise Metro Area. The reason why this city is so popular is mainly because of the high quality of life and affordable cost of living.
The overall cost of living is just 7% higher than the national average, with housing being the most expensive. Utilities are 19% more affordable than the national average and over 60% of residents own the home they live in. The median home price in Boise for a single-family home is $484 047 and the average rent is about $1 479. The reason why housing is more expensive is that Boise sees one of the highest growth rates so the housing market struggles to accommodate all the new residents.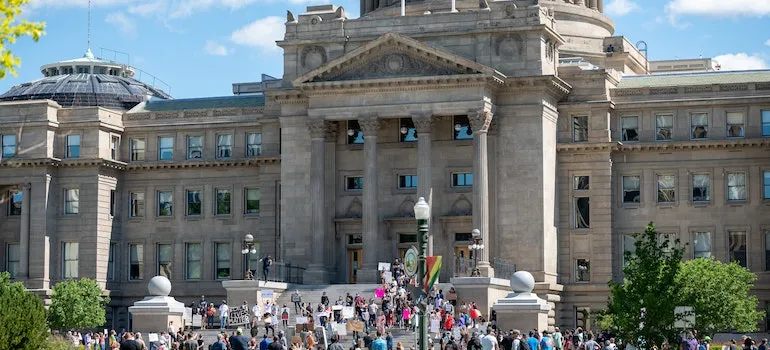 It is a great city to stay and work in with a graduate retention of 58% making it one of the top 10 cities when it comes to students staying after finishing their studies. There are 6 excellent colleges, 4 of which are private universities, one is a public university and one is a community college. If you have kids, you will be happy to know that Boise public schools are in the top 30% of all schools in Idaho. Overall, children in Boise public schools perform better when it comes to math and reading proficiency compared to the state average.
After your relocation, you can enjoy living in Boise to the fullest
Boise is a city most often described as the city you'd want to have a beer with. There are always plenty of opportunities to relax, and enjoy nature, and many events, and restaurants to enjoy. If you have just moved with the help of local movers in Boise, we recommend fully immersing yourself in the city as soon as possible. Boise has so many unique places to see and so much to do, we guarantee you will never feel bored or uninspired. You can start by visiting the famous Saturday Market for some fresh produce made in Idaho. It is located on the Grove Plaza, and it is the most visited place in Boise on Saturdays. You can find over 150 vendors here during their busy season in Aprils, from farmers to artists, with all items locally made and produced.
The Boise River Greenbelt is a perfect way to spend sunny afternoons hiking, biking, jogging, or relaxing by having a picnic. Boise also has a botanical garden, a zoo, and an aquarium which are all worth visiting after you prepare for moving to Boise. And for all those interested in Boise's arts and culture scene, you will be pleased to know that Boise has a rich art scene, filled with eclectic museums from Boise Art Museum, Basque Museum and Cultural Center, Idaho State Museum, and many more. We are sure that all the long preparations won't be in vain and that you will enjoy living in Boise.

Everyone from the packers to the movers were awesome! They were all very professional and showed up when they were supposed to. would definitely use them again.
Let our team put together a comprehensive moving plan for you. Complete our simple free quote form or contact us at 1-208-375-0961.