The ways moving can improve your quality of life
People often think that moving is a very stressful event. And although it can be, if you look for reliable Idaho moving companies to help you relocate – it can be much easier. Sometimes, relocation can be a great way to go forward and change your life for the better. It might be the new job, the new house, or simply new people around you – relocation can be the change that you needed. There are numerous ways how moving can improve your quality of life and we will talk about some of them. Be open to the change and plan your relocation carefully for the best results.
How moving can improve your quality of life?
Although it might sound unbelievable, moving can really improve your life. And if you are wondering how – the answer is simple:
the change of scenery
decluttering your home
a fresh start opportunity
healthier lifestyle
new people, friends, and 
even a new job
these are more than enough reasons that will change your life for the better after the relocation.
Even if you are a senior that plan to move and it seems like a big change – it will be a great fresh start to your retirement. Although, keep in mind that you should prepare for your relocation and follow some basic rules for every relocation to make it truly stress-free. Also, the best thing is that you will start to see positive changes as soon as you start to settle into your new home. So, start planning today!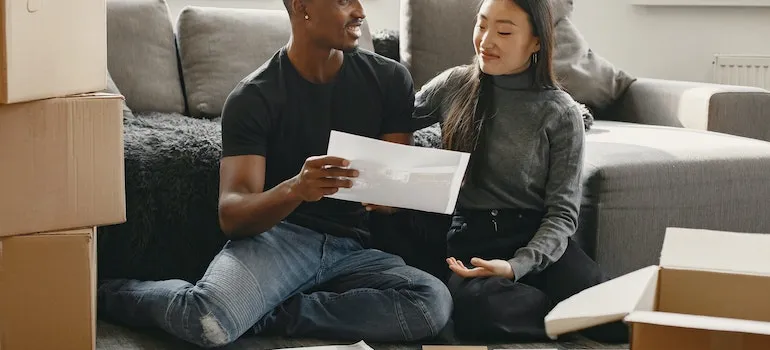 You need to get out of your comfort zone
We all tend to stick to the safe zones that seem like the safest and best places for us. But they really are not. A safe zone can quickly become a routine that keeps you from going forward or evolving. It is much easier to stick to your familiar routine than to look for local movers Boise and move to a new and exciting place that will give you a lot of new opportunities. You need to stop and ask yourself do you feel stuck in your routine, but you need to be honest with yourself.
It can be challenging in the beginning – facing all the changes and all the possibilities ahead of you. But it also can be exciting and it can bring you a lot of good things. Meeting new people, and exploring your new city or neighborhood will force you to step out of your comfort zone and explore all the new opportunities that are in front of you. Learning new things is always a great thing, and you need to be open to all the new things that are ahead of you. We can not stress enough how important is to be open and ready to step out of your comfort zone!
You will meet new people
One of the ways in which moving can improve your quality of life is just that – new people. Meeting new people is always a great opportunity to make new connections and learn new things. If you are not sure how to meet new people – don't worry. There are a lot of different ways to meet new people and find someone who is similar to you. For example, there are a lot of exciting things to do in Boise during the winter. Other things that you can try are volunteering, and joining new clubs that interest you. Once you meet new people, you need to start building new friendships. It will benefit you, and you will step out of your daily pattern.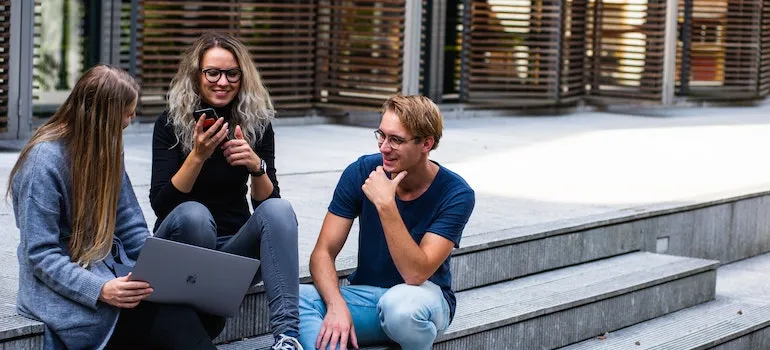 One of the ways how moving can improve your quality of life – new experiences!
Moving to a new place can be a great opportunity to try new things! New experiences are all around you – new food that you never tried before, activities that you always wanted to try, or simply a completely different culture and way of life. All those new experiences will give you a lot of new positive memories, and you will really start to see relocation as a way to improve your quality of life. It might seem scary in the beginning, but when you look at all the pros and cons – it is more than clear that moving and all new experiences are worth the risk. And don't worry in no time you will find one of the most reliable moving companies Nampa to help you on your journey. Having a professional moving company handling your relocation will make everything much easier and you won't be stressed.
Financial freedom is one of the ways how moving can improve your quality of life
When we talk about stress, it is more than evident that money is one of the biggest sources of anxiety in life. If you understand this very well – it is time for a change and it is time to look for better opportunities for yourself. There are a lot of affordable cities in Idaho where you can live much more comfortably and without stress. So if you have an opportunity to move to a new city that is more affordable – go for it! It might seem insecure or too complicated – but once you move to a city with much lower prices, you will start to see the difference rather fast. Your financial freedom doesn't have a price and it should be your goal!
Look for better opportunities
As you probably know, certain industries thrive in certain areas. And if you are working in a field that is not that common in your current area – that is one big reason to think about moving. Moving can improve your quality of life with so many opportunities. And it will be much easier to find a better-paying job or a nicer home in a new city than to be stuck in your current one. Always look for something better and always aim for more opportunities. It might be challenging to say goodbye to your old home and cope with the change – but in the end, it will be more than with it. You just need to be ready to start your new adventure.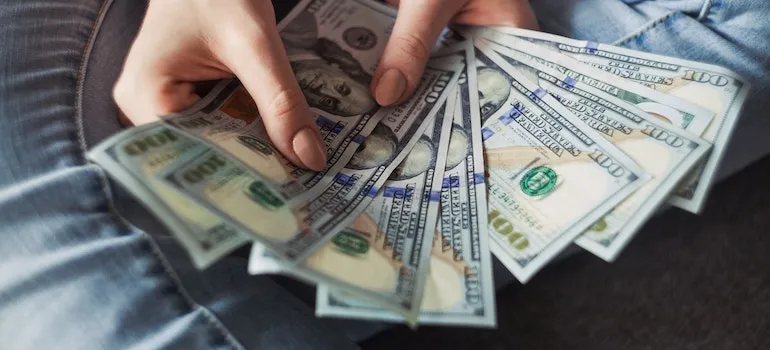 Moving can improve your quality of life by shortening commute time
We all know how a long commute can really make us feel unhappy. Spending hours going back and forth can really be hard and it can make you feel miserable. You never have enough time for yourself, and you always feel like you are missing out on something. But when you move to a new city, you can find a place that is near your work so you won't have to spend too much time commuting. You will feel better, your job will be less stressful and you will have much more time for all the other things that you wanted to do, but never had enough time for. Relocation can really improve your quality of life!
You will remember people, not places
Our neighbors are a big part of our lives. Even if you don't hang out with them and you simply say "Hi" to each other – having bad neighbors is very stressful. Scientists say that when you live in a community that is close, open, and positive. It can really help you in the long run if you are surrounded by people that you can count on whenever you feel alone or unhappy. So, if you have neighbors that you can not communicate with – it is time to think about moving. Moving can really change your life for the better, and you will meet new people with similar interests and beliefs.
What will moving change for you?
There are certain things that will happen when you relocate. Some of them are more visible right away while others can take time for you to see them. The benefits of moving are countless, and they are mostly either physical or mental. Moving will change the quality of your life for the better, but it will also help you to feel stronger mentally. It will change every aspect of your life and you will see all the benefits really soon.
Your memory will improve
There is certain research that says that you will remember the relocation and that period much better. That phenomenon is called "relocation bump" and all the memories you make within 3 years after the move will be much easier to recall later in your life. It is a big change, the excitement and the stress are through the roof and that will cause you to remember everything much clearer and easier. So, now might be a good time to look for temperature controlled storage Boise offers since you will remember much better what you stored, and how you have organized it.
Declutter your living space and life
Packing is one of the hardest parts of every relocation. Packing your whole home takes time and a lot of effort. But also, this is a great moment to declutter your home and leave behind some things. You probably have a lot of things that you didn't use for years, but you keep them for old-time sake. Well, now is the great time to get rid of them and KonMari your belongings. You need to make your new space clutter-free but you also need to make sure to leave all the bad memories behind. Not only your new home will be much cleaner, but your relocation will be much cheaper since you won't be moving so many things around. It is one of the biggest benefits of moving that you will see in your life after moving!
Your health might improve
When you move, you should choose a place that is closer to the fitness center. Studies have shown that people that live closer to fitness centers are healthier since they are much more physically active. For example, I'd you live close to a fast-food restaurant – there is a great chance you will eat there often. It is worth mentioning that there are different studies that show the positive connection between moving and happiness. People that moved into suburbs, generally quieter places near hiking trails or fitness centers are much happier and calmer. It is worth thinking about it! After all, this is just one more way how moving can improve your quality of life.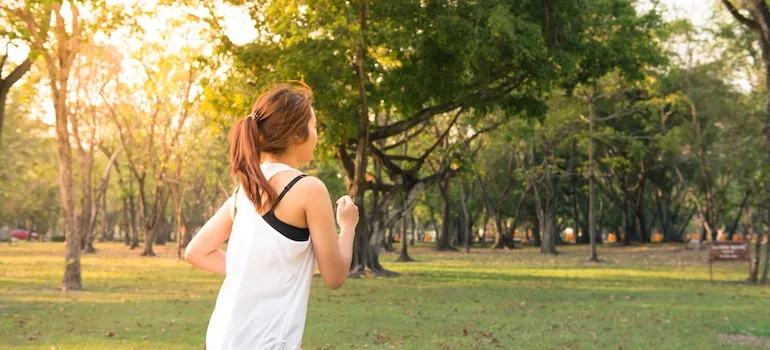 It is important to keep your relocation simple to really enjoy all the benefits of moving on your quality of life
Although the benefits of relocating in your life are numerous, it is important to keep your relocation as simple as possible so you can really feel relaxed. Of course, one of the important steps is to hire professionals to help you move, pack and maybe even unpack – but also there are different things that you can do during your relocation process to make it easier and ultimately your whole relocation much better experience!
Make a checklist and a plan
One of the important things that you need to do is to start planning ASAP. It will take time to organize everything, including finding portable storage Boise. There are so many different tasks ahead of you and the best way to keep track of them is to create a checklist. You should write down even the simplest task, and once you do it – check it. That way you will be able to keep track of everything, and your relocation will be easy. Also, that way moving will have a great impact on your quality of life. Relocation will be a completely positive experience, and you will feel happy when you think about it.
Moving can really improve your quality of life!
As you can see, moving can improve your quality of life and be truly beneficial to you. The advantages seem endless – from a new neighborhood, job, and home, to financial freedom! It is important to be open to changes and step out of your comfort zone so you can really enjoy all the benefits moving will bring to your life.

Everyone from the packers to the movers were awesome! They were all very professional and showed up when they were supposed to. would definitely use them again.
Let our team put together a comprehensive moving plan for you. Complete our simple free quote form or contact us at 1-208-375-0961.