How to cope with selling your Boise home and business to start over
Selling a home is no easy task. After spending years in that place, you probably have many heartwarming memories. It's only natural that people are emotionally attached to their homes. However, unforeseen events can happen. Sometimes, people end up in financial trouble. Other times they can't live alone anymore so they have to move with their kids. All in all, it's a really hard task and we'll do our best to help you go through it smoothly. The same is with selling your business. Maybe you've spent a lifetime creating it and now you have to sell it. Let us help you with selling your Boise home and business so everything goes smoothly and according to plan.
What to expect after selling your Boise home and business
Not many people actually understand how much selling their home and business can affect them on an emotional level. Only after the "For sale" sign goes up and movers Boise area come to relocate them do they realize this. Let us help you overcome some of the hard moments you will face with a few pieces of advice from this guide. We will first cover the topic of selling your house in Boise and then we will turn to how you should cope with selling your business.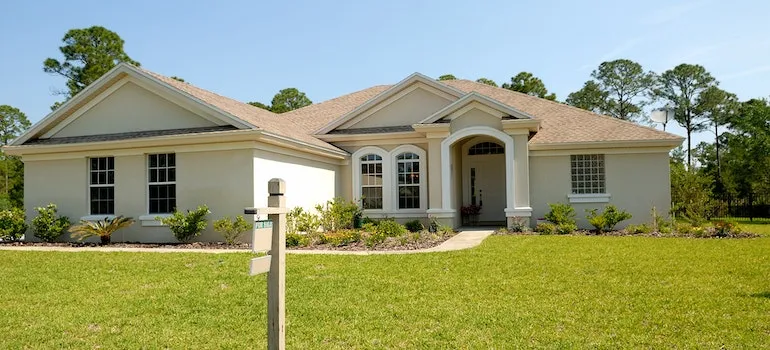 Expect an emotional rollercoaster and don't be afraid to embrace it
Once your real estate agent informs you that the house has been sold, you will feel a strong sense of relief. So many days of planning, making sure the house looks good, hiring the right movers, renting storage units Boise ID, and psychological preparation can take a lot of your energy. This will put an end to an era. People usually feel a strong sense of optimism after their house was sold. Even those who had to sell their house due to some more unfortunate circumstances will feel relieved. It doesn't seem likely but even those people like the idea of a new beginning. It helps them put things into a perspective and realize there's always light at the end of the tunnel.
Organize the move and sell your Boise home and business
One thing that you won't need during this period is stress. So, the best way to avoid stress is to properly organize yourself before the relocation begins. You should make sure you started preparing for the move enough time in advance. Usually, the best time is a month before the relocation. Sit down and try to find a good and reliable moving company. This is really beneficial to do for two reasons.
Firstly, by spending time researching the market, comparing prices, and trying to set a date, you will distract yourself from the big change you are facing at the moment. So, if your mind is occupied, getting used to the new situation will go much more smoothly.
Secondly, you will avoid so many problems if you properly organize. If you plan each step and find a way to have a plan B for every scenario, you will protect yourself from a lot of trouble. With less trouble comes less stress. Don't hesitate to create a system that can help you function during the relocation. Also, feel free to make lists so you don't forget important things you have to do. For example, if you need to get some packing supplies Boise has to offer, make a list. Checklists can sometimes save the whole project from becoming a disaster.
Try to avoid emotional triggers if possible
Once the big change starts, people tend to feel heavy mental and emotional burdens. However, while it is a big change, it's not a bad change. If you want to keep stuff that's of sentimental value to you but has no place in your new apartment, you can always rent a storage space and keep it there. If you want to earn some money you can make a yard sale. And if none of that is an option, you can donate it.
Some people are really attached to the house itself. They can't stand strangers walking around the house and commenting. A ton of people will go through your home and say what they like and what they don't like. It's only natural that you would want to avoid that. So, you can sell the place off-market. A reliable quick house sale company can do a very good job at selling your home as soon as possible. Another bonus of this kind of sale is that you avoid all the real estate agents, solicitors, or surveyors fees you'd have to pay. A good company will take everything into consideration and find you a great offer in a short amount of time.
Think about the end goal
While it might seem dark at the moment, there's always light at the end of the tunnel. Don't be shy to express your sadness or any other feelings, but always remember that this period will pass and the end will be far brighter. You are moving into a different place and that means you will be a whole new experience richer at the end. Also, you will get a fresh start not many people are offered. Starting in a new place means new neighbors. You will get a chance to meet some lovely new people and probably form lifelong friendships.
Some people have a problem with focusing on their goals. That's totally normal and you shouldn't worry about it. However, great advice, in that case, would be to start writing down your goals, dreams, possibilities, and plans. That way you'll protect yourself from missing the bigger picture and ending up sad and depressed. Don't be afraid to write. It will help you focus and overcome some big problems even after the relocation is over. Try to make the best out of selling your Boise home and business and you will come out of this situation stronger than ever.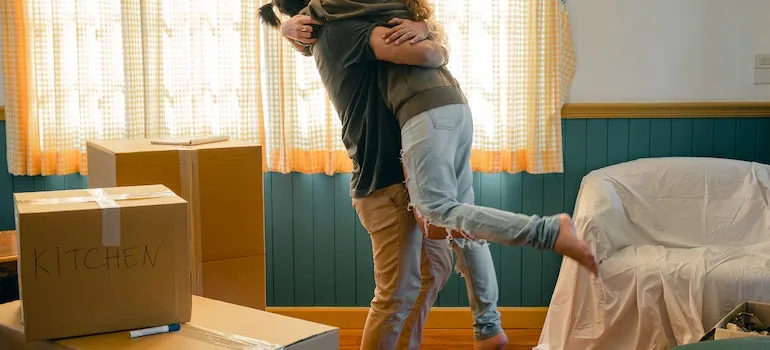 Let's talk business
While we did provide a lot of advice on how to cope with selling your Boise home and business to start over, we focused more on the home than on the business. It's time to tackle the other part of the topic as well. Business isn't something that just falls from the sky. Every business person or entrepreneur knows very well how hard it is to start your own business, help it survive in the market, and, if possible, grow. So, when you have to sell it, it means giving away a big part of your life.
Don't think that you failed just because you are selling your Boise home and business
People tend to believe they failed just because they sold their business. It's quite the contrary. It doesn't matter if you sold your business because you needed money or just wanted to make a change in your life. As long as you found a buyer it means your business was valuable. So, you made something other people want and that makes you a big winner. Not many people can say they had an opportunity to sell a business. Instead of seeing yourself as a failure, you should see yourself as a successful person. Also, if you ever want to try again, no one will be able to stop you from starting another business venture.
Prepare for the sale beforehand
The best way to make the sale go smoothly is to spend some time emotionally preparing for it. Also, you should prepare an exit strategy. Start preparing a month or two in advance. It's important to have enough time to prepare because these things can really have a strong emotional impact on you. Feeling a loss of something you've been working on for years is not an easy emotion. So, instead of having to deal with all of it at the same time, it's good to make a way to relieve yourself from emotional stress in advance.
Also, if you have to do any other kind of preparation, like clearing up the place, you should do it a month or a few weeks beforehand. If you have a lot of equipment you need to keep somewhere while you tidy up the place for the sale, you can keep your machines and industrial equipment in industrial storage units. That way you'll protect your possessions from any kind of harm and still get a chance to improve the value of the place before the sale.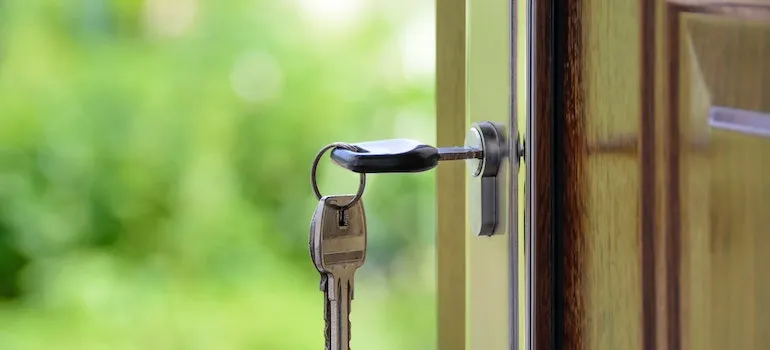 Stay focused during the sale
The moment your company goes on the market you'll have to deal with more than you used to. You will have to keep running the business until the day it's officially handed over to the buyer and signed. Only after it is legally transferred can you rest assured it's all done. So, while you are selling, you will also be running the business and you'll need help with that. You can rely on third-party professionals. People like brokers, accountants, attorneys, etc can do a great job at selling your business for a good price.
Another good reason to hire brokers for selling your Boise home and business is their objectivity. While you might be emotional, they'll only look at the facts. Due to being so emotionally connected to your business, you might overprice it just to avoid selling it. You will probably regret that later. That's why brokers come in handy. They will sell the company for the right price and will always be there to update you on how the process is going.
Contact friends from the industry
If you spent a long time in this business, you probably know a lot of people and have business partners. Ask them for advice. Maybe some of them had to face the same decision in their life at some point. Ask them how they handled it. Maybe they have a few tricks up the sleeve to raise the price. Or good advice on how to stay calm and not give in to depression and despair. With experience comes wisdom and they will be more than willing to share it with you. They will also probably use the chance to remind you that they will still be your friends and there's no need to worry about it.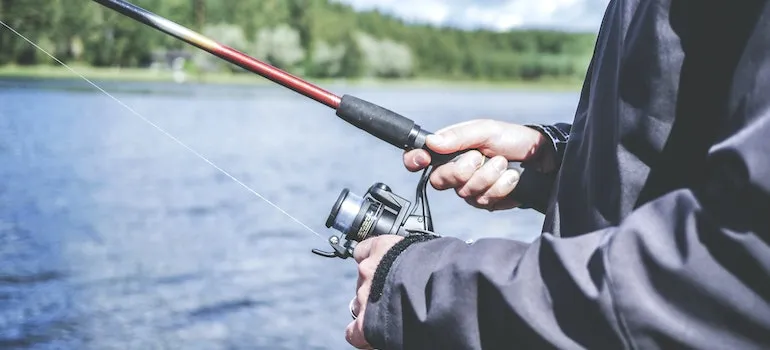 What to do after selling your Boise home and business
This is the time when you will be most vulnerable. The sale has finalized and you have nothing more to do with the company you made. You will probably feel some strong emotions. Anger because you couldn't get a better price, regret, loneliness, and that's normal. It wouldn't be natural to lack emotion during such a big change in your life. Try to take your mind off of your business. You might discover that selling your Boise home and business is the best thing that ever happened to you.
It might sound strange but a lot of people discover great hobbies once they have more spare time. Try to take up painting, golf, or some other nice activity. If you have children or grandchildren they will really appreciate you having more time for them. If you can, try traveling and visiting some of the places you always wanted to see but never had the opportunity to.
Avoid meddling in new owners' business
It is really common that old owners to want to still be a part of their company. They tend to visit the place almost every day, give unnecessary advice and even slow down employees. Don't be like that. If you really love your company, you will be happy to let it go and see it thrive in someone else's hands. It might be a complex business like medical equipment shipping services, or some kind of heavy industry, but rest assured the new owner wouldn't buy the business from you if they didn't already know the ropes.
Enjoy the new chapter in your life
People tend to forget how blessed they are after selling their Boise home and business. Now, you get a fresh start that so many people only dream about. Your path is clear and you can use your time to study different areas, learn new hobbies or just enjoy retirement. All in all, there is a really bright chapter of your life ahead of you and you have well deserved to enjoy it.

Everyone from the packers to the movers were awesome! They were all very professional and showed up when they were supposed to. would definitely use them again.
Let our team put together a comprehensive moving plan for you. Complete our simple free quote form or contact us at 1-208-375-0961.