Most affordable cities in Idaho to move to
The ideal place to call home is somewhere beautiful and welcoming where you feel comfortable. But with the economy being what it is these days, the cost of living is quickly becoming one of the most important factors when choosing a new home. If you're one of the people planning on moving soon, Idaho has plenty of nice yet affordable cities to settle down. So, before you begin looking for the movers Boise and other places in Idaho have to offer, take time to read this guide on the most affordable cities in Idaho to move to. The information provided will give you an insight into the affordability and quality of life in each of the cities.
What criteria should you look at to find the most affordable cities in Idaho?
Overall, Idaho is not really considered an overly expensive state. So moving to Idaho is a good idea if you want to live in an affordable place. However, there are differences between even the cities that are considered affordable. Large cities tend to be more expensive to live in while smaller suburban and rural places skew more affordable.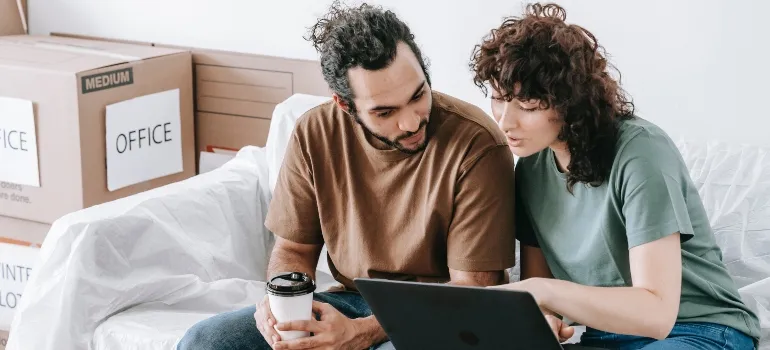 Costs of living are first to consider when looking for an affordable place. These questions will help you determine where you have bigger opportunities for a quality and financially stable life:
How much does it cost to buy a home?
What kind of budget will you need for groceries on a weekly basis?
Are utilities more expensive than where you live currently?
How much would you spend on healthcare?
These are all important questions when you want to find a budget-friendly city to move to. In addition to this, you have to look at the ratio between average costs and average income. That way, you'll be completely sure if your income would support your lifestyle in the city you choose.
Learn more about the city's job market
Another thing to consider before you get your stuff ready for the move is the job market. In addition to average costs and income, it's important to learn more about the job market in any particular city. So, whichever city in Idaho seems great for you, don't miss to check its job market. Research the in-demand jobs. Make a list of the cities where you are more likely to find a job in your field of expertise.
Quality lifestyle also matters
Remember that affordable prices don't necessarily mean a poor living standard. Idaho is a perfect example of a state with a thriving economy, no matter whether you live in Boise or Burley. Prices in Burley are significantly lower than in Boise, however, the quality of life remains high. Therefore, don't chase low prices only. Inquire about the daily life of the people in a city that interest you the most. Search for stores, shopping malls, recreational centers, and so on. Online communities (social media groups, forums, etc.) and statistics can give you all information you need to know. Rest assured you can enjoy the lifestyle you want in even smaller and cheaper places
Idaho ranks as one of the most affordable states in the US
The increase in real estate prices didn't remove Idaho from the list of the 10 most affordable states in the USA. Frequent fluctuations in real estate prices are to be expected in this day and age. However, Idaho is still seen as a state with affordable housing (currently being 2% less than the national average home value) and a great economy. While populous cities like Boise tend to surpass the national average in terms of pricing, smaller cities remain budget-friendly. That doesn't mean life in smaller places is low quality –  it's quite the opposite.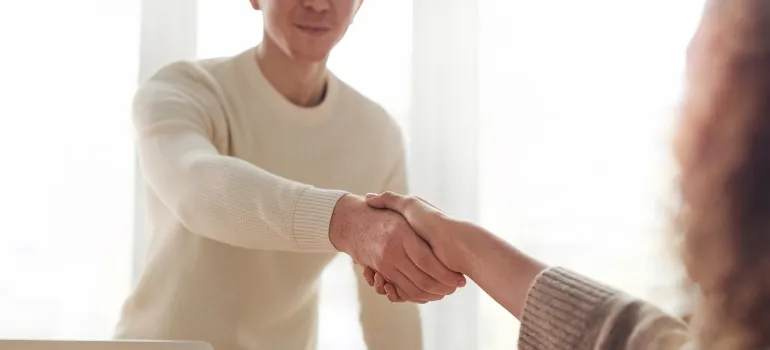 In general, living in Idaho is bliss. You get to live a financially stable life and access plenty of job opportunities. Thanks to the rise of remote work and the development of the IT industry, you can work remotely while living in whichever of the comfiest affordable cities Idaho offers. The fact that young professionals (especially IT experts), frequently move from California to Idaho speaks for itself. Besides home prices, food is also cheaper compared to the majority of the US. Food prices go up to 6% lower. According to this, it won't take you more than $3,5000 per year to spend on quality groceries.
These are the most affordable cities in Idaho to move to in 2022
Even if you already live in Idaho and are only moving locally, the city you choose can be a place to start a new life. So consider one of our top picks for affordable Idaho cities regardless of where you live currently – you might just find the perfect new home to move to.
Payette
A small town of just over 7,000 residents, Payette is a Boise suburb barely an hour away from the city. Both renting and buying prices for real estate here are lower than anywhere in the state and significantly lower than the national average. On average, you can expect to buy a home for around $296,854 and rent for just $761. With a median household income of $50,655, this makes Payette the most affordable Idaho city to move to. On top of good housing and jobs, you will also enjoy excellent weather, nightlife, and outdoor activities. Schools in Payette are quite decent, offering a safe educational environment.
Chubbuck
This Pocatello suburb of around 14,000 residents regularly ranks high on the top lists of the overall best places to live in Idaho. The median house price is $160,700 and the median rent is $847 which sounds high compared to Payette. However, these numbers are still noticeably lower than the national average.
Additionally, Chubbuck residents earn more than the national average with the median household income being $59,148. So the difference between earnings and spending is significant. To make things even better, Chubbuck is a well-rounded suburban area with good schools, good nightlife, good weather, and good weather, making it an excellent place for families. It's arguably the fastest-growing city with a rising population every year.
Preston
Located near the Utah border, the town of Preston is one of the most affordable locations in Idaho for renters. The median rent is only $655 per month! Even with the median home value of $150,400 and the median household income of $48,113, that still earns Preston a spot on the list. On top of low rent, Preston also boasts a very low unemployment rate, good weather, and lots of outdoor activities. With a population of only 5,000 and a rural feel, it's great for those who don't enjoy big-city living.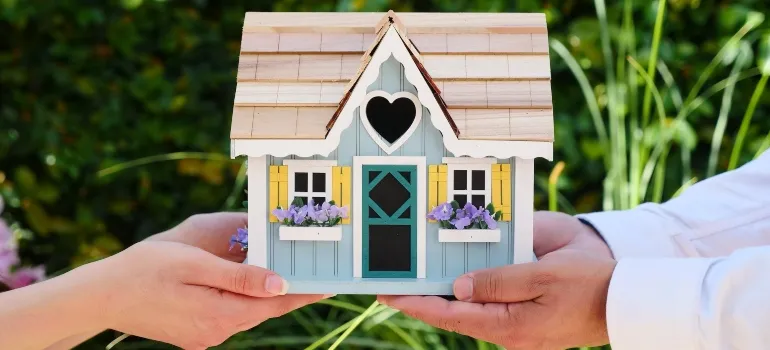 Ammon
Ammon's population of around 15,500 residents is growing fast. The reason for this? The city is regularly cited as one of the best places to live in Idaho. With the average home value of $430,586 (slightly higher than the national average of $428,700) and a median rent of $889, you might be wondering why it's even on this list. The answer is that Ammon residents can afford these prices because the median household income is also higher than the national average at $65,019. Moreover, jobs and housing are not the only things Ammon has to offer: good weather, good schools, and lots of ways to have fun await in this prosperous Idaho city.
Idaho Falls
If you're looking for a larger city that still has a suburban feel and offers some of the best housing and renting costs in the state, then Idaho Falls is perfect for you. More than 60,000 residents enjoy excellent schools, good weather, lots of amenities, and a great job market. On top of that, Idaho Falls is located just west of Ammon.
People owning a home make up a bigger percentage of residents. If you're considering buying a home in Idaho Falls, rest assured you won't regret it. Idaho Falls has beautiful homes to choose from at decent prices. Currently, the average home value in Idaho Falls is $333,897, which is also over $100,000 lower than the national average home price.
Lewiston
Do you think of buying a home in Lewiston ID? If so, you'll be glad to hear that Lewiston is another Idaho town in a row with a lower-than-average home price ($286,546). On top of that, Lesiwton boasts a super low crime rate, walkable places, great schools, and all the necessary amenities at hand. It's no wonder why it's known as one of the best family-friendly cities in Idaho. Over 80% of surveyed former and current residents said they felt safe during their life in Lewiston. The streets are regularly patrolled, well-lit, and maintained.
Living in Lewiston embodies a small-town feel and a big-city experience. Although smaller in size, the community is what makes it seem bigger. Cultural diversity is quite prominent. Plus, outdoor enthusiasts frequently come there to experience new hiking areas, and kayak down the Snake and Clearwater rivers. Lewiston does have higher inbound than outbound ratio, as its population is slowly growing each year.
Jerome
When it comes to affordability, Jerome is surely the leading town in Idaho. Being away from hustle and bustle is what those who arrive from bigger cities appreciate about Jerome ID the most. Plus, the community is generous and welcoming. Food, utilities, and housing are on the cheaper end of the spectrum here too. As of this year, you can get a home in Jerome for $321,957 on average.
Jerome is another top-ranked family-friendly town in Idaho. Due to the high safety rate, decent schools, and kids' playgrounds, parents see this town as perfect for raising their families.
Burley
Burley remains among the top affordable cities with a high-level quality of life. Groceries are cheap, utilities won't bust a hole in your wallet, and housing is the cheapest in Idaho. The average home price ($294,983) in Burley shows why more and more people move to this amazing place. In addition to being among the most affordable cities in Idaho, Burley offers a lot more – shopping, outdoors, and a great community. The outdoors are especially popular, and the residents enjoy camping, kayaking, and hiking the miles. When it comes to education, it's safe to safe that Burley has decent schools where the kids can gain sufficient knowledge for later studies. With that said, be sure you won't regret moving to Burley with a family.
Blackfoot
Without any doubt, Blackfoot is the place in Idaho with a high livability rating. Typical home prices ($338,824) remain lower than the state average, and median household income is $48,750, according to current statistics. It's easy to conclude that living in Blackfoot makes a comfortable living possible, without having to worry about finances. However, that's not the only advantage you get by moving to Blackfoot. From the unique Potato Museum – a testament to Blackfoot's thriving industry potato industry –  to natural landscapes, Blackfoot has plenty to offer. This is also one of the cities in Idaho that have a decent restaurant offering an array of tasty dishes. So, if you're looking for affordable homes in Idaho, as well as overall decent living standards, pack your belongings and move to Blackfoot!
Twin Falls
The most prominent outdoor epicenter in Idaho is also a top-notch budget-friendly place to live, with a medium household income of $50,739. Twin Falls boasts affordable housing, whether you plan to buy ($336,052) or rent ($838) a home. Due to its location in the Magic Valley region, Twin Falls gathers residents and visitors who enjoy weekend outdoor activities. By moving to Twin Falls, you start living both an affordable and active lifestyle.
Education also belongs to the list of pros of living in Twin Falls. In addition to excellent primary and high school education, Twin Falls includes higher education institutions. The College of Southern Idaho cooperates with the University of Idaho and Boise State University. If all of this sounds great to you, wait no more and hire movers to help you pack all your belongings, and help you relocate stress-free.
Nampa
Nampa is yet another small town with lots of amenities, a public library, parks, stores, and so on. The great news is that employment in Nampa is on the rise, with Amazon being among the largest employers. That's why moving for work has become increasingly popular. Even though the average home price ($424, 487) almost equates to the national average, salaries are significantly higher, while utilities and groceries remain cheaper. By moving to Nampa, you'll enjoy a financially comfortable lifestyle
Caldwell
With an average home value of $411,211 and a median household income of $59,046,  Caldwell qualifies as a budget-friendly place in Idaho. In addition to a stable home value to the median income ratio, many other benefits come with relocating to Caldwell:
Extremely low crime rate.
Super low property taxes.
Top-level healthcare.
Parks and lots of walkable areas.
Friendly community.
Great educational institutions.
Meridian
Typical house prices in Meridian ($540,000) surpass the national average. However, you can expect to have an affordable lifestyle due to the high median household income ($76,403). In addition, you have greater chances to land a well-paying job in Meridian since it has a quite stable and diverse job market. If you wish to enjoy other benefits Meridian offers to its residents, start looking for a moving company. Fortunately, there are many movers Meridian ID locals find trustworthy.
Get ready to move to one of the most affordable cities in Idaho
Once you decide which of the affordable Idaho cities should be your next home, you will have to organize your move from scratch. Your best option for an easy and stress-free relocation is to hire professional movers. However, bear in mind that is extremely important to start looking for the movers as soon as possible. The sooner you schedule them, the easier the rest of your moving preparation will be. Top-tier moving companies get booked frequently. So, make sure to contact them all, and ask about the services and price points. This is why you have to make sure to start the moving process early, make a plan, estimate the costs and stay organized. That way, you won't have to rush and you'll avoid a lot of stress.
At first, moving seems like a super expensive option, however, there are actually affordable movers that serve a top-level service quality. Also, hiring movers has way more benefits than moving on your own. You can also check if the moving company is right for you by simply booking several free moving estimates , then comparing them to find the most cost-effective movers.
Research your chosen Idaho city as you're preparing for the move
As mentioned before, learning about the place you're moving to is a must. Even the most affordable cities in Idaho take time to explore. If your schedule allows, go on a short weekend trip to your future city. That way, you'll get first-hand information about the community. On the other hand, refer to trusted online resources. Check the stats, watch the videos, and read blogs about foods, restaurants, outdoors, and so on. Do this during breaks, before you continue packing. Relocations aren't the easiest endeavors, which is why extra motivation always comes in handy. The more you know about your next city, the easier it gets to stay motivated during the time-consuming moving process.

Everyone from the packers to the movers were awesome! They were all very professional and showed up when they were supposed to. would definitely use them again.
Let our team put together a comprehensive moving plan for you. Complete our simple free quote form or contact us at 1-208-375-0961.