Senior's guide on moving on a budget
Moving can be very stressful, especially when you are a senior. Moving from the home where you lived your whole life and raised your kids can feel overwhelming. Planning a relocation is a complicated task, so it is only natural that you need help from some of the most reputable Idaho moving companies. With this senior's guide on moving on a budget and all of our tips, your relocation will be smooth and stress-free. You need to plan ahead and prepare yourself for some things. It is essential to ensure that you have enough time for every part of the relocation to process everything at your own pace.
The first tip from this senior's guide on moving on a budget – know when it is time to move
One of the essential things when relocating as a senior is to know when to migrate. So many people have trouble deciding and don't know when to let go. In one moment, your house feels small, you are raising your kids and running errands, while in the next, your kids are grown up, and you are alone in a large home. Accepting that it is time to downsize might feel overwhelming, but it can also benefit you greatly.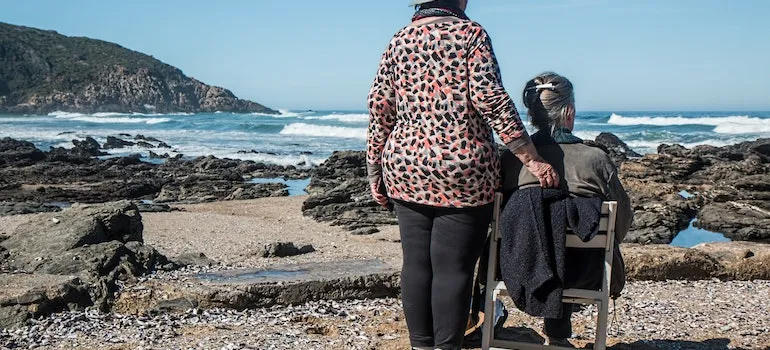 If you feel you need to stretch your budget, it is much wiser to downsize and enjoy your retirement than to stretch your budget. You can find all the moving services Boise ID, which will make that transition and relocation much more accessible. If your house feels like it takes too much of your strength and time to upkeep – consider downsizing. And, of course, as we age, it might feel challenging to use the stairs multiple times a day. Finding a single-story home or an apartment will improve your quality of life. 
Sorting your belongings will take time
Once the decision to downsize is final, it is time to start preparing for the relocation itself. In this senior's guide on moving on a budget, you will find many valuable tips to make everything much more accessible – even sorting your belongings. If you are moving to a smaller home, you can not take everything with you, and that is when an on demand storage Boise can come in handy. If there are items that you value, but you can't take with you – it is okay to store them. But remember that you can't put everything into storage; you will need to say goodbye to some of your belongings. 
How to sort your belongings?
One of the best ways to handle sorting your belongings is to split them into four categories:
Keep – all of the items you will take with you into your new home
Seel – all of the items you don't need anymore, but you can sell and add money to your moving budget and make your relocation affordable
Store – all the valuable belongings that you can't put into your new home or documents
Throw away – all the items that are broken, damaged, and you haven't used in years
Start with one room in your home, one drawer at a time. Don't rush this process since it can feel emotional and overwhelming. Instead, give yourself enough time to reminisce on the past and remember all those great things. This is not just a senior's guide on moving on a budget – it is also here to help you cope with the relocation.
The next tip on a senior's guide on moving on a budget – including your family and friends
One of the essential steps of a successful and easy senior relocation is to include family and friends. You will need all the help you can get, and your family will give you all the support you need while sorting your belongings and relocating. This is especially important if you plan to provide them with some of their valuable belongings. It is much wiser to talk with them and ask them how they will talk about it. It is much better to be open than to plan to store something long-term and throw it away. Talk with your friends and family, let them know how you feel, and ask them for help. There are many tasks ahead of you, and their use will make a difference. Not only for you emotionally but for your moving budget as well.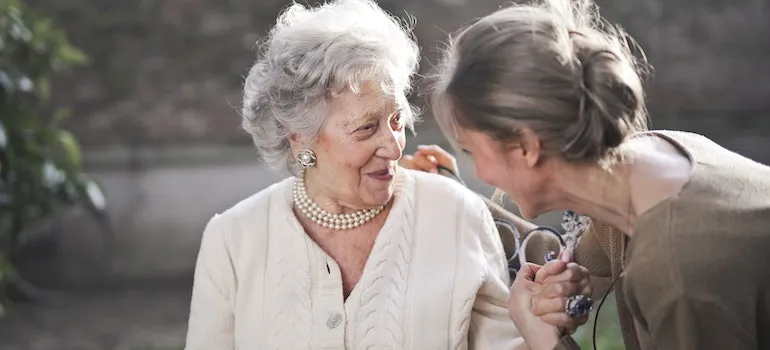 You need to find reliable movers for your senior relocation
One of the essential tips in every senior's guide on moving on a budget is finding reliable movers. It would be best if you had dedicated and trustworthy movers who could handle your relocation. Most moving companies offer a wide range of furniture installation services. They might seem expensive, but they are not. They can save you time and energy, and professional movers can handle many things you simply can't. Moving on a budget doesn't necessarily mean you need to cut corners on everything – you need to make your relocation as easy as possible and budget-friendly while saving energy and health. Don't try to save money by pushing your limits. Hiring professionals to handle big and heavy items for your relocation is much wiser.
How to choose reliable movers?
When you search for reliable movers, you will quickly realize that they all look the same at first glance. But, in reality – they are not. First, you need to find and choose a moving company that is open, transparent, trustworthy, and reliable. Next, ask your friends and family for recommendations if someone has already downsized and has first-hand experience. Next, you can look by yourself or ask your family to check their online reviews and request a free estimate. Once you gather a few – you should compare them and try to negotiate a better deal. Many moving companies offer discounts for seniors, so make sure to ask and try to negotiate a better deal or at least some additional services. That is also an essential tip for a senior guide on moving on a budget – negotiating!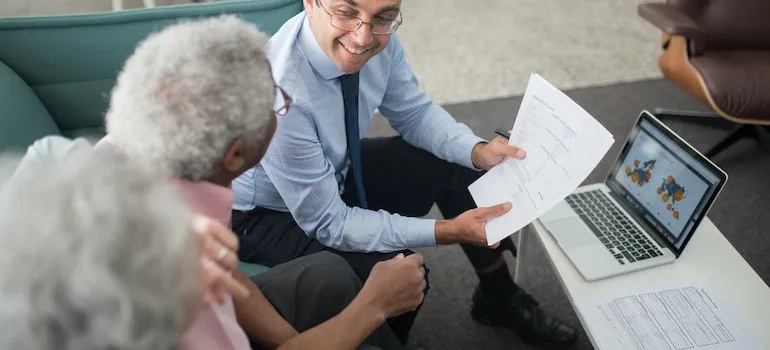 Is a DIY relocation a good option?
A lot of people consider a DIY move a good option. And although in some cases it is – you need to consider everything before you make a final decision. One of the benefits of a DIY relocation is that you will save money. But if your health is compromised or you are moving cross-country – DIY relocation shouldn't be your choice. It will cause many issues along the way, and it can worsen your health. Moving on a budget as s senior is possible even when you hire reliable movers. After all, if you are moving to some affordable Idaho cities – you will have more money for your relocation. Think about all of your options before making your final decision. Consider every aspect of your move, and make sure that it won't cause you any harm.
Choose your moving date wisely to save money
One of the ways to save money on a senior relocation is to choose your moving date wisely. You can plan your relocation a lot in advance and choose a moving date in advance and negotiate a better deal. Also, it is essential to know that during winter and autumn, movers usually don't have a lot of relocations, so you will be able to get a much better deal. Make sure to negotiate and ask them. Also, you can relocate during the week – that is another way to save money on a senior move. Weekends relocations are generally more expensive, so time your move carefully!
A senior's guide on moving on a budget – packing can be a great way to save money
Packing is not an easy task. It requires a lot of strength and a lot of planning. One of the most common issues with packing is that people often underestimate how much time they will need for everything. Packing might seem easy at first glance, but it isn't. The first and most important task is to find enough moving boxes Boise. You will need a lot of different packages. Also, you will need a lot of tape, plastic wrap, moving blankets, packing peanuts, etc. Finally, you need to ensure that your belongings are safe during the transport and that there won't be any damage.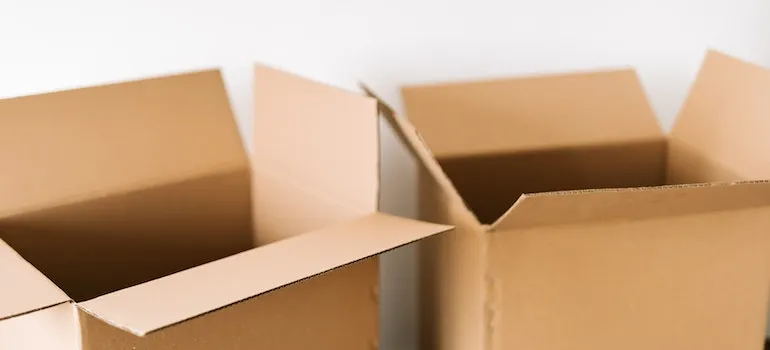 Ways to save money on packing
There are a lot of ways to save money on packing. Although there are few other options – saving money on packing and packing materials is a great way to boost your moving budget. First, you can look for store boxes, ask friends and family and save money. When protecting your belongings, you can get creative and save money using towels, linens, suitcases, etc. Use things around your home as a protective layer when packing. But be careful – not all fragile items can be protected with DIY solutions. For some items – you will need to use only things like plastic wrap and packing peanuts.
Pro-tip in the senior's guide on moving on a budget – start small
The best way to handle packing is to split everything into small tasks. It is much better to fill everything for an hour or two a day than to burden yourself and cause issues with your health. And if you feel overwhelmed or similar – ask for help. Ask your friends and family or hire professional packers – it is much wiser to do so than to feel overwhelmed and stuck. Also, when you are packing, you need to be aware of the weight of each box. You might have assistance to load and unload everything – but you will probably unpack on your own. So you need to mix heavy and light items, so the boxes are not big or heavy. You need to be able to handle them with ease.
Be safe on a moving day!
Once the moving day finally arrives, you need to ensure that you will be safe and that the risk of an injury will be minimal. For example, if you plan to lift heavy items on your own, you must ensure that you're doing it correctly. Next, you must ensure that the path into and out of your home is clean and easily accessible. People often trip since they are in a hurry when moving, so make sure that there isn't anything on the floors that could cause injuries.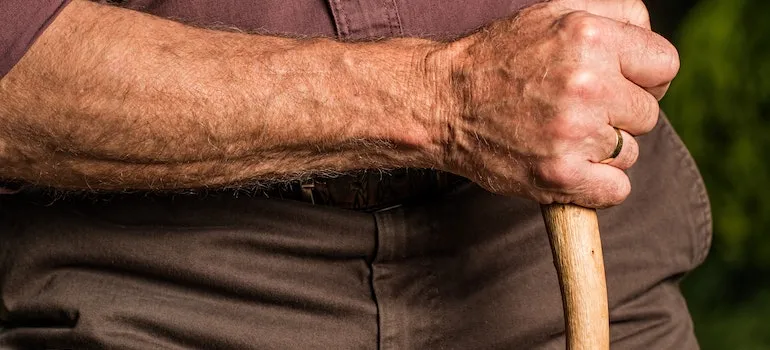 Also, you need to ensure that you stay hydrated and eat during your moving day. People often forget since everything is hectic on a moving day. Labeling is also essential since it can prevent a lot of issues. Label your boxes clearly, on top and the bottom. Also, make sure to mark which boxes contain fragile items. Finally, staying organized during your move is essential, so feel free to create a to-do list. That way – you won't forget about anything.
Moving will be emotional.
For some people, moving is exciting and presents a new challenge. While for others, it might feel overwhelming and complicated. And that is okay! Feeling sad, anxious, or nostalgic is entirely normal. Moving from a home where you raised your kids and made a lot of memories can be challenging. So it is essential to accept and embrace all the emotions you are feeling. It will take some time to adjust to your new surroundings, but with some help from your friends and family and our senior's guide on moving on a budget- you will feel happy about the new adventure that awaits you!

Everyone from the packers to the movers were awesome! They were all very professional and showed up when they were supposed to. would definitely use them again.
Let our team put together a comprehensive moving plan for you. Complete our simple free quote form or contact us at 1-208-375-0961.