Optimizing Commercial Freight Routes Through Idaho
In an era where time translates to money, businesses understand that efficient logistics is paramount. For the Pacific Northwest, Idaho stands as a logistic cornerstone, interlinking various freight arteries. Hence, this Peasley Moving & Storage article explores the intricacies of optimizing commercial freight routes through Idaho in detail. As well as the challenges, opportunities, and future of freight logistics.
Why Idaho and its Freight Corridors?
Strategically positioned in the Pacific Northwest, Idaho's pivotal location connects the bustling West Coast ports to the expansive heartland of the country. Its diverse terrain ranges from flat agricultural lands to challenging mountainous regions. Therefore, its geographical importance notwithstanding, it offers both opportunities and complexities for logistics professionals. So, when discussing Idaho's logistics factors, it's crucial to understand its primary freight routes:
I-84: This major artery, linking Oregon's ports to Utah's urban centers, is most active during agricultural peak seasons. For businesses involved in agricultural transport, awareness of this route's high and low traffic periods is critical.
I-90: Serving as a conduit from Seattle to the East, this route sees a surge of commercial and tourist traffic alike, especially in winter months when ski resorts become hotspots.
US-95: Running from Canada to Arizona, it's a lifeline for long-haul freight shipping Boise companies. Though less populated, its varied terrain calls for detailed navigation strategies.
These corridors, with their unique traffic patterns and challenges, require thorough planning for efficient freight movement.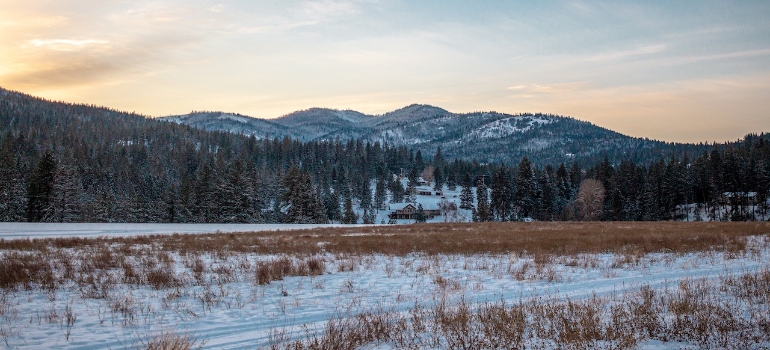 #1 Stronger Infrastructure, Stronger Freight Routes Through Idaho
For a state to excel in freight operations, it requires more than just good roads. It needs advanced infrastructure tailored to the needs of modern logistics:
Digital Freight Management Systems: These platforms allow companies to track shipments in real time, manage inventories efficiently, and ensure transparent communication with clients.
Automated Weight and Inspection Stations: Traditional checkpoints can cause delays. Automated stations, with sensors and cameras, can process vehicles faster, ensuring minimal disruption.
Smart Traffic Management: Incorporating IoT devices to manage traffic flow, especially in congestion-prone areas, can vastly improve transit times.
Idaho's commitment to enhancing its infrastructure is evident. With each improvement, the state further solidifies its reputation as a logistics powerhouse.
#2 Enhancing Driver Safety and Training
When considering the logistics industry, it's easy to focus on technology, routes, and cargo. However, at the heart of every successful delivery is the driver. Ensuring their safety and providing them with top-notch training is paramount to maintaining an efficient and effective logistics system.
Continuous training programs play a crucial role in this effort. It is important to host regular workshops on new road regulations, the nuances of vehicle maintenance, and even topics like stress management. They not only equip drivers with essential skills but also foster an environment of continuous learning and growth. When drivers are up-to-date with the latest information, the efficiency of freight routes through Idaho invariably improves.
But training alone isn't enough. The vehicles themselves need to be extensions of the driver's intent. Modern trucks, with their suite of advanced systems like lane departure warnings, adaptive cruise control, and emergency braking, offer an extra layer of safety, especially to providers of sensitive medical equipment shipping services. Investing in such state-of-the-art vehicles or retrofitting older ones with these systems minimizes on-road risks.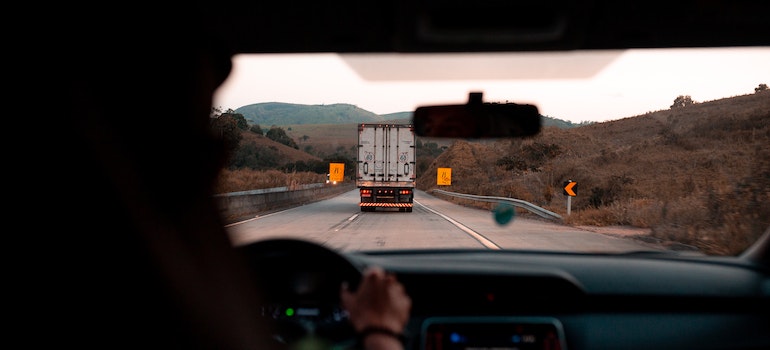 Simultaneously, a focus on the driver's health and well-being is vital. The grueling demands of long-haul drives require solutions like ergonomic seating to combat physical strain. Regular health check-ups, coupled with counseling services, ensure drivers are mentally and physically fit, allowing them to perform at their best.
#3 The Power of Collaboration in Freight Operations
In an interconnected world, collaboration isn't just beneficial; it's imperative. Sharing resources and information helps freight companies unlock unparalleled efficiencies:
Shared Warehousing: Instead of each company maintaining its own warehouse, renting Idaho storage solutions can lead to reduced overheads and enhanced scalability.
Real-time Data Sharing: By sharing real-time route data, companies can avoid congestion, streamline deliveries, and reduce operational redundancies.
Joint Training Initiatives: Collaborative training programs can elevate the skillset of the workforce, ensuring safety and efficiency across the board.
Embracing a collaborative approach can drastically reduce costs, enhance service offerings, and foster a spirit of innovation within the industry.
#4 Embracing the Digital Age and Technology in Freight
The only constant in the logistics industry is change. To stay at the forefront, the capacity of logistics companies to adapt and innovate is crucial. So, here are some pivotal considerations to stay ahead in the game:
Adaptive Learning: As technology and regulations evolve, continuous learning and adaptation become critical. Training programs focused on new tools, safety protocols, and best practices will ensure that the workforce remains competent and confident.
Regulatory Partnerships: Close collaboration with regulatory bodies can offer insights into upcoming policy changes, ensuring that businesses aren't caught off-guard.
Innovative Experiments: Whether it's deploying drones for last-mile deliveries or using AI for demand forecasting, staying open to innovation is essential.
Advanced GPS Systems: Beyond basic navigation, modern GPS tools offer real-time traffic insights, enabling drivers to adjust routes on-the-fly. These systems are now integrating with cloud-based platforms to offer broader insights on weather, route diversions, and even vehicle performance in real-time.
Predictive Analytics: With machine learning algorithms, companies can forecast trends. This isn't merely limited to traffic but can predict spikes in demand, potentially problematic weather patterns, and even fluctuating fuel prices.
Autonomous Trucks: The push towards self-driving trucks is less about the novelty and more about consistent efficiency. These vehicles, once mainstream, can operate for extended hours on freight routes through Idaho, guaranteeing time-specific deliveries and reducing human-induced errors.
IoT and Fleet Management: With Internet of Things devices, vehicles become interconnected nodes. Managers can get insights into vehicle health, optimize maintenance schedules, and even monitor cargo conditions, essential for perishable goods.
Modern logistics isn't just about moving goods; it's about leveraging technology to do so efficiently.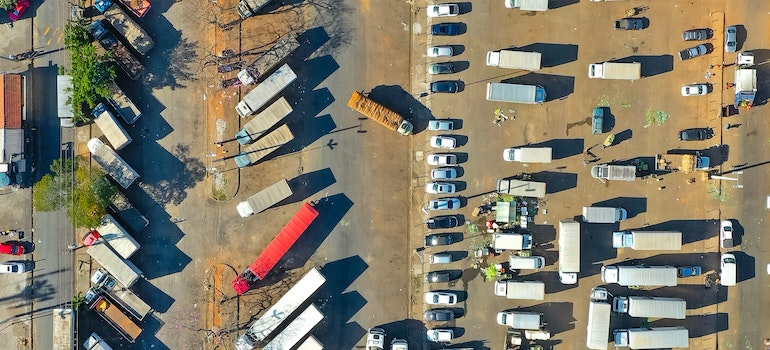 #5 Focus on the Last Mile and Urban Logistics
While long-haul freight is crucial, the real challenges often arise in the final few miles, known as the "last mile," especially in urban environments. Compact and strategically placed urban commercial warehouses dramatically shorten transit times, ensuring faster deliveries to the end consumers.
In such situations, switching to electric cargo vehicles in cities represents more than a sustainable choice. As cities worldwide implement green zones and tighter emission regulations, these emission-free vehicles provide a silent and efficient solution for urban deliveries.
Urban landscapes are in constant flux, influenced by unexpected events, roadworks, or even daily traffic patterns. Hence, the need for dynamic route planning has never been more vital. Adjusting routes in real-time ensures that freight operations remain efficient and adaptable to the ever-changing cityscapes.
#6 The Economic Impact: Freight as Idaho's Growth Engine
Idaho's logistics industry isn't just about transporting goods; it's a fundamental pillar supporting the state's economy. This sector consistently provides job opportunities, from the drivers behind the wheel to the personnel managing intricate warehouse operations. Moreover, a well-oiled logistics system boosts local businesses. The ability to efficiently ship products, be it Idaho's renowned potatoes or the newest tech innovations, means reaching wider markets. This expansion not only boosts sales but also promotes Idaho's reputation in the commercial landscape.
#7 Navigating International Corridors: Beyond Idaho
More than just a hub for domestic logistics, Idaho stands as a gateway for international door-to-door shipping. It is connecting businesses with crucial markets in Canada to the north and Mexico to the south. But as companies tap into this international potential, they must be prepared for the complexities that come with cross-border transactions.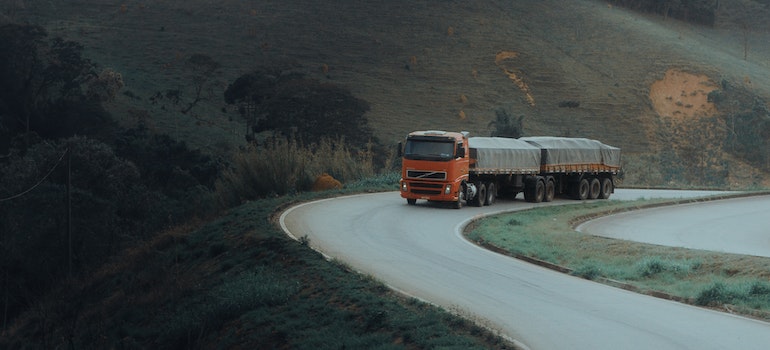 Understanding customs and duties is paramount. Each time freight moves across a border, it becomes subject to a myriad of regulations that differ from country to country. A shipment destined for Canada may have requirements vastly different from one heading to Mexico. Thus, to ensure smooth transport, businesses must fully understand these varying rules.
Beyond mere regulations, there's the matter of leveraging trade agreements. The United States-Mexico-Canada Agreement (USMCA), for instance, plays a pivotal role in North American trade. Such agreements can simplify cross-border operations, offering benefits like reduced tariffs or streamlined paperwork processes. If businesses become well-versed in the nuances of these accords, they can expedite shipments and gain a competitive advantage. In other words, they will position themselves as reliable and efficient players in the international logistics arena.
#8 The Client Perspective: Ensuring Transparency and Trust
In today's digital era, the expectations of clients have evolved dramatically. They're no longer satisfied with just a service – they're seeking a transparent experience at every step. This starts with real-time shipment tracking. When clients can access live updates on their shipment's journey over freight routes through Idaho, it builds a foundation of trust. They no longer have to wonder where their goods are. Instead, they can watch the progress, easing anxieties and bolstering their confidence in the logistics provider's capabilities.
However, the quest for transparency doesn't end there. While tracking provides insight, the essence of a transparent relationship is open communication. Logistics processes are unpredictable, and delays or changes are bound to occur. It's here that transparent freight companies in Idaho shine. Those who proactively keep clients informed about any delivery changes or potential challenges position themselves as reliable partners. Clients don't just seek information; they value the reassurance that comes from timely updates and a sense of being in the loop.
Of course, communication isn't just about broadcasting; it's also about listening. The strongest logistics providers understand the importance of feedback. They create platforms where clients can voice opinions, offer suggestions, or express concerns. This two-way dialogue doesn't just solve immediate issues; it fosters a deeper, more trust-filled relationship. It is paving the way for long-term partnerships and mutual growth.
#9 Green Logistics as the Intersection of Efficiency and Sustainability
The modern freight industry isn't solely about moving goods from Point A to Point B; it's about doing so responsibly. As the world becomes more environmentally conscious, the transportation sector, too, must adapt:
Eco-friendly Fuel Alternatives: Transitioning to biofuels or exploring electric trucks can substantially reduce the carbon footprint of operations. Idaho, with its progressive stance on green initiatives, offers incentives for businesses looking to make the switch.
Route Optimization for Reduced Emissions: Harnessing advanced algorithms to find the most direct and efficient route not only saves time but also significantly lowers fuel consumption and emissions.
Recyclable Packaging Materials: This might seem tangential to freight, but the type of packaging material impacts the weight and space taken by goods. Lightweight, recyclable materials not only promote sustainability but also enhance freight efficiency.
While these strategies necessitate initial investment, the long-term benefits – both tangible in terms of cost savings and intangible in terms of brand reputation – are immense.
The Global Reach from Idaho's Doorstep
As Idaho's role as a logistics hub continues to grow, its strategic position not only strengthens domestic trade but also serves as a bridge to international markets. Being in charge of the freight routes through Idaho and its maze of customs, duties, and international regulations might seem complicated. However, with the right knowledge and preparation, businesses can turn all these challenges into opportunities. The key is to embrace the state's potential and be proactive in understanding the broader landscape of trade. When doing so, companies can expand their reach, foster deeper connections, and drive growth from the heart of Idaho to the farthest corners of the globe.

Everyone from the packers to the movers were awesome! They were all very professional and showed up when they were supposed to. would definitely use them again.
Let our team put together a comprehensive moving plan for you. Complete our simple free quote form or contact us at 1-208-375-0961.