How to Transport a Car Across the Country
When you are about to relocate to another state or even another country, you might want to bring your car with you. However, this is not always that easy as you have several options to choose from. You can go with door to door shipping international or any other shipping service. Regardless of which service you choose, in order to transport a car across the country, you will need to go through several steps. We are going to list those steps in this article and provide you with a solid base of knowledge when it comes to shipping your car.
How to transport a car across the country – useful advice
Here is the list of the things that you will need to take care of when relocating your car:
Search for the auto transport service
List your car's basic info
Choose a preferred method to transport a car across the country
Take care of the fees
Search for the auto transport service
The first thing on your list would be choosing the right movers for your car. The companies that provide such services are also known as auto movers. What you want to do is to figure out which ones in your area will provide you with the best deal. Try checking your local listings first. If you can't find anything that suits you in the local listings, it is time to expand your search. For example, some freight companies Idaho will only appear in online searches. It is smart to have multiple venues to draw your potential movers from.
You will also need to do some research on your movers, too. Your car will be traveling hundreds of miles and you want to know that it is in the right hands. Different companies offer different levels of protection and you want to know what those are, beforehand. Don't simply go with a moving company that offers you the lowest price. Try to figure out why is that price the lowest, what are you not getting? All in all, do your research and you will not have any nasty surprises down the road. Don't do the research and you are leaving the path wide open for those surprises to simply walk in.
List your car's basic info
After you choose a mover, there are forms to sign. However, these forms are actually quite simple to fill. You will, most likely, know the details already. The forms will ask for the make and model of your vehicle, as well as running condition, mileage, and the year when it was produced. By having this information, your moving company will be able to provide you with accurate expenses and give you the best options for shipping your car.
For example, a vehicle that will not start will always be a lot more expensive to ship because there is a need for an additional vehicle at all times. If your car is in perfect running condition, it is much cheaper to simply have someone drive it either all the way or parts of the way. However, what you need to pay attention to is that your information on these forms is highly accurate. Otherwise, you are running a risk of disputes or additional fees. It is always best to be as honest as possible when filling these forms.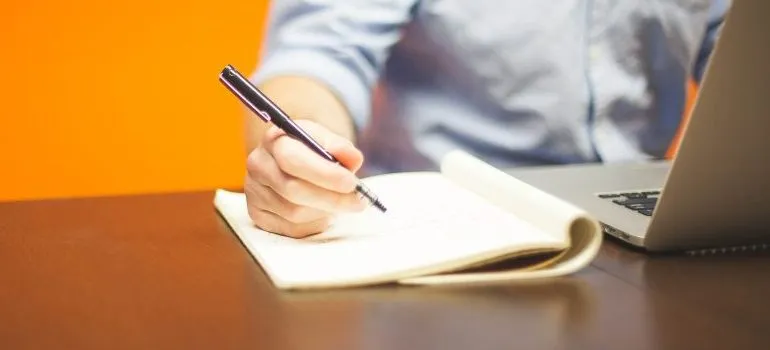 Choose a preferred method to transport a car across the country
Right, so after you have filled these forms, you will be presented with some shipping methods. They might range from transporting your car in an enclosed container to having a small tow rig to transport it. Obviously, the prices will differ quite a bit so your decision is quite important. The best way to look at this is from the value standpoint. If you have a car that is worth a lot, it might be best to go with whatever option is the safest one.
However, if you don't really need your car for quite some time and it is not of any particular value, the cheapest option is usually alright. After all, all of the options are safe enough, being the cheapest does not mean something bad will happen. In fact, most of the people go for the cheapest option and they do just fine.
Take care of the fees
When it comes to the fees for the transport of your vehicle and other special moving services, you will be expected to pay something in advance so be ready for that. The average cost of shipping your car will be anywhere between $500 and $1,000 so you need to be ready for that. The primary factor will be the distance but there are some other baseline expenses. Also, every company has their own set of charges that you need to get familiar with. There may be some financing options to help you bear the expense, too.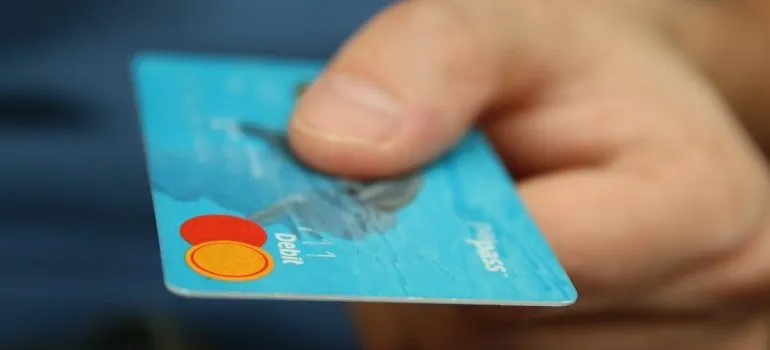 Protect your car during the transport across the country
But having your car shipped is not the end of it. You will want to make sure that you protect your car to the best of your ability. It is simply common sense. Here is what you can do:
Get proper valuation coverage – Having a good valuation policy will go a long way toward safeguarding your car from anything that might happen. Sure, it is an extra expense and you already have quite a few of those but it ensures that you will be covered, no matter what. It is actually almost non-negotiable.
Transport a car across the country in a closed container – If you want the best protection, a closed container is the way to go. It offers unparalleled protection from the elements and all other flying debris that might damage your car.
Inspect your car for signs of damage – Before you give your car over to auto movers, you will want to inspect your car, top to bottom, and take some pictures. That way if anything happens, you will have proof and you will not need to pay the repair bill.
Remove all belongings from your car – Finally, you don't want to leave anything inside your car. By removing everything you accomplish several things at once. You protect yourself from any theft and you reduce the weight (and thus the shipping cost).

Everyone from the packers to the movers were awesome! They were all very professional and showed up when they were supposed to. would definitely use them again.
Let our team put together a comprehensive moving plan for you. Complete our simple free quote form or contact us at 1-208-375-0961.