How to manage the transition between homes in Idaho
Moving into a new home is both physically and emotionally demanding. It takes a lot of effort to pack your entire life and move it into a different house or apartment. Even with the help of local movers Boise taking care of heavy lifting, there's still a lot that you need to do. Mainly, you need to manage the transition between homes. What does that mean? Well, while your movers handle moving all of your boxes, appliances, and kitchen utensils, you need to organize everything.
It's your job to make sure that everything works in a new home, that it's clean and that you have electrical and running water from the first day you move in. Likewise, you also need to plan how to say goodbye to your old home and welcome people into your new one at a moving-in party. So clearly, there's a lot that needs to be done. The moving day is fast approaching, so let's start planning your transition and making it seamless and worry-free.
Having a plan makes even the most daunting tasks much easier
There's so much that needs to be done when you are transitioning between homes. But this is the type of task that you'll most likely welcome, unlike packing for example. Even though you are probably already overwhelmed, you are also most likely happy and excited. You and your family get to start a new life in a new home. Your job, right now, is to manage the transition between homes. That means that you get to plan out how everything will go and look after your move-in. So having some sort of plan is highly recommended.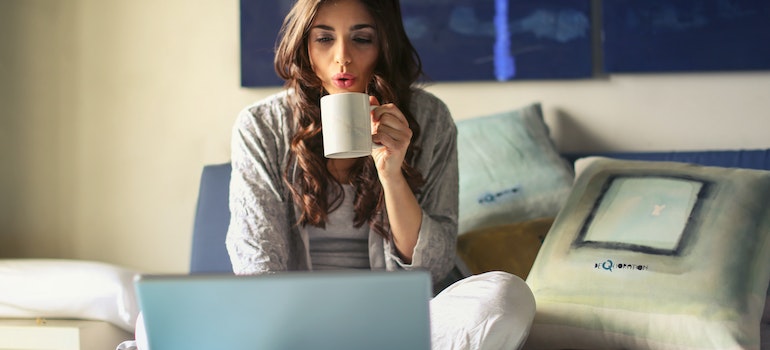 First of all, make sure you have quality movers. That way you can completely focus on the fun part of a relocation. Long distance movers Boise can handle moving, furniture disassembly, and everything else that involves heavy lifting. They can even pack your belongings. That way, you are left with crafting your new life in a new home.
When planning your transition, make sure you write down everything of importance. In fact, if you have the time and energy, write down everything even remotely related to your relocation. It will help you immensely when you have a well-organized checklist that you can consult whenever you doubt your next steps.
Manage the transition between homes from a logistical standpoint
It is often said that amateurs talk about tactics, but professionals study logistics. So it's not just about how you are going to transport everything to your new home. It's about whether or not your new home is ready and how much it's going to disrupt your life. Therefore, leave moving problems to movers Nampa ID and focus on making sure that everything works like clockwork. That means taking care of a million little things that make up life. Things like:
Make sure you have all utilities set up and enabled in your new home
Organize and manage the transition between homes by assigning duties and chores
Clean the new home and get it ready for moving in
Explore and study the neighborhood, transit lines, and local shops
Plan the layout of the new home
Make sure your new home is ready for you before you start moving in
Many people perceive moving as simply finding quality movers and traveling to your new home. Maybe throw a housewarming party afterward and that's it. But the transition between two homes is much more complicated than that. There are many things that you need to think about. You can't just show up at a new home and expect the moving process to be straightforward. You first need to get the home ready. Don't confuse this with planning your Boise relocation, as the two are totally separate. Planning a relocation mainly involves planning the move itself. On the other hand, getting your new place ready involves turning four walls into a home.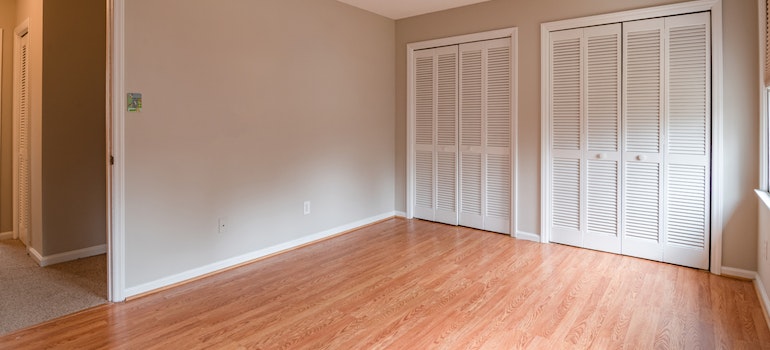 Visit the new home before moving day
You've probably visited your new home many times before. Likewise, you've probably already planned out every possible layout in your head even before you have put down the deposit. But that doesn't mean that you can't benefit from one more visit. Now that all your belongings are cataloged and hopefully packed, you'll look at things much differently. Especially if your new home was staged when you were looking at it. Now that all the furniture and decorations are gone, you've got yourself a blank canvas. You get to carefully plan out how you are going to turn this house into your home. You'll also have a much better idea of how to organize moving services Boise ID for maximum efficiency. But mainly, you'll be able to better imagine where the furniture will go and what your new life is going to look like in this home.
Plan furniture placement and general design of your new home. You can then forward that info to your movers
Inspect the entire home in case there's some work that needs to be done on it. It's much easier to do house renovation before moving in.
Plan the unpacking process. You need to know where should movers place all your moving boxes.
Cleaning is an important part of the process when you manage the transition between homes
Now that you've taken a good look at your home and decided how the layout will look, it's time to final touches. If some work needs to be done in your new home make sure you finish it before moving in. Afterward, all that you'll need to do is clean. While it's not a must, it's much easier to clean your home now, when it's empty. When you have rooms without any decorations, furniture, or even carpets, you can really give your home a once-in-a-lifetime cleaning. You can easily get to every nook and cranny and deep clean your house room by room. So when you move in, everything will be sparkling clean. It's highly recommended that you do this since it's unlikely that you'll have an opportunity like this ever again.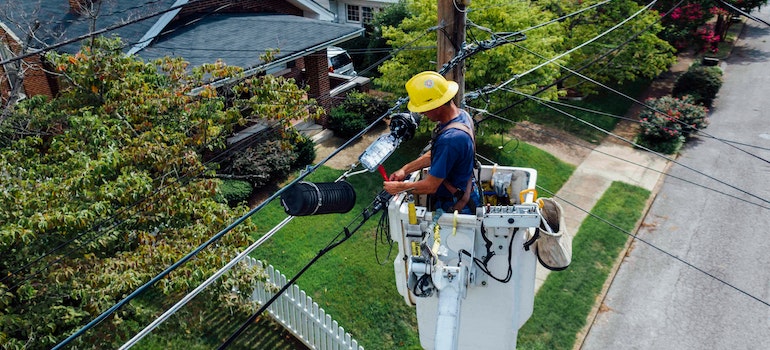 Connect utilities while you manage the transition between homes
You probably don't want to move into your new home if it doesn't have electricity. That's why it's important to handle all utilities and subscriptions before movers Kuna ID even arrive at your old home. You need everything up and running. Otherwise, you risk having a very poor moving-in experience. Ok, that might be a bit over the top. But there are plenty of services that you need up and running before you move in.
It's always best to start tackling your internet and cable TV before you move in. The installation process can take a very long time, especially if it's a new home that isn't connected yet. So the sooner you start the better. So contact your utility and internet service provider and make sure that everything is connected. Likewise, make sure that there aren't any leftover unpaid bills both in your old and in your new home.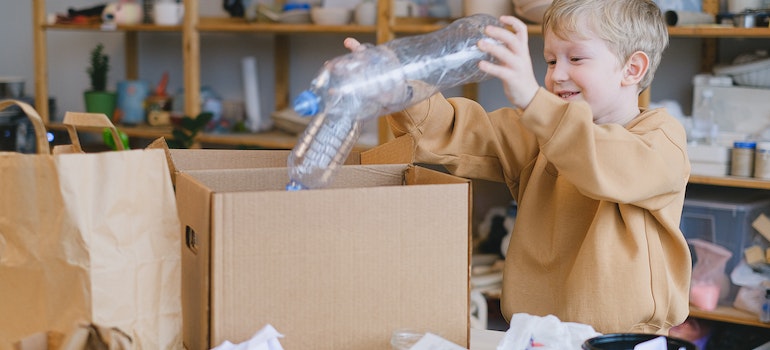 While you are at it, it's a good idea to schedule a disconnect date for your old home. You certainly don't want to be stuck paying the bills for something that you aren't using. Some utilities and services can be transferred. If your new neighborhood is serviced by the same ISP you can easily transfer your internet. But if not, you'll need to cancel and subscribe again. Also, make sure you cancel or transfer all of your physical subscriptions and forward your mail.
Consider decluttering before the transition
You are about to move your entire life into a new home. Now is the perfect opportunity to change some of your habits and make your new space more pleasant. We all tend to hold on to items we no longer need. Sometimes it can seem like you need industrial storage just to manage all the items in the attic. But with a little bit of time and resolve, you can easily cut that number down to manageable levels. So you too can have a clean, minimalist home, if that is something you like. But even if you don't, there's probably no need to hold on to countless product boxes, old and broken kitchen appliances, and so on. So make sure you go over all of your items and decide what you truly need and what you can part with.
Getting your family ready to transition to a new home
Now that you've taken care of moving your items and your homes, it's time to start thinking about your family. Especially if you are moving with small children. Kids have a hard time moving. That's because they don't perceive time and space as adults. They have maybe spent their entire lives in this home. Moving to a new one is such a big change that it can easily cause all sorts of problems for them. Likewise, moving long-distance can be incredibly hard for teenagers, and even adults. Even your pets will have a hard time adapting to a new home. But with a little bit of effort, you can defuse stressful situations and make things much better. And no, you don't necessarily need to take your kids to a psychologist to help them handle the move. All that children truly need is to be heard.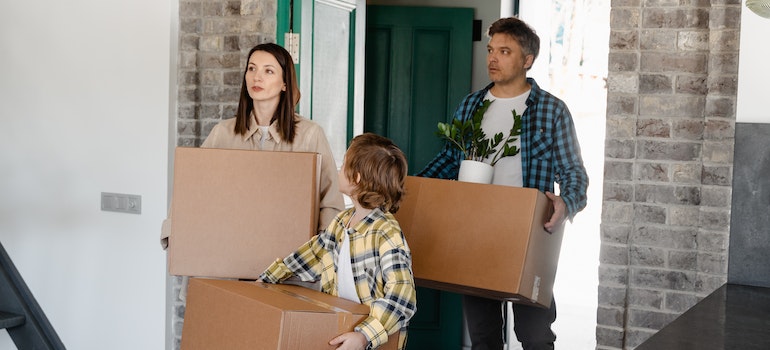 They will feel like they are losing control. Their whole life is changing because someone else said so. They maybe don't have the capacity to understand the reasoning behind the move. So it's important to keep your cool and devote quality time to them. You'll be amazed by what one meaningful conversation can do for your relationship and their view of the relocation. But just as importantly, don't forget about yourself. You too are probably feeling the effects of the move. You can manage the transition between homes, but can you manage how you feel about it? Know that you are allowed to have your feeling. So give yourself time to process them.
Exploring the new neighborhood will allow you to more easily manage the transition between homes
Another important aspect of moving is the neighborhood you are moving to. It might be interesting to look at it from afar and imagine your life there. But if you truly want to manage the transition between homes and make it easier, you need to do some research. Visiting the neighborhood and spending some time there will give you valuable insights into how things work there. Likewise, it's very important to know where is located.
You need to know the location of the nearest convenience store, supermarket, and mall. You never know what you might need while you are unpacking. For example, a lightbulb might burn out. If you don't know the neighborhood well, you might need to postpone unpacking until the day after. It's a giant waste of time.
Make sure you know how to get to where you are going, especially if you are moving out of the city. A new neighborhood means new transportation lines. Get familiar with them.
Talk to the neighbors and get to know them. You will be spending, possibly the rest of your life living next to them. They can give you valuable insides into your neighborhood and the people in it.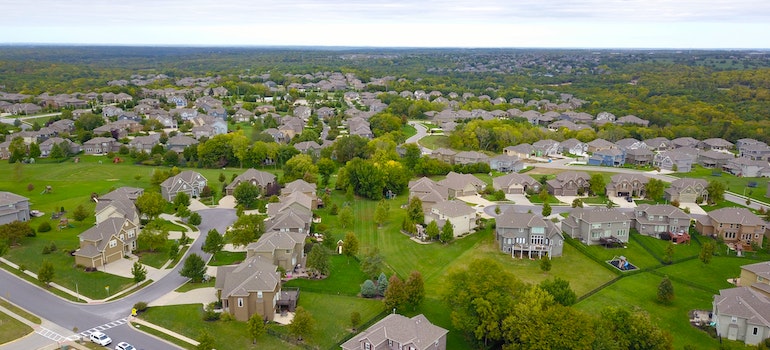 Throw a housewarming party after you successfully manage the transition between homes in Idaho
You are finally ready to move after you've organized the entire move. Iron out all logistics problems and enjoy your move. With all the preparation and time that you've invested in it, the move itself should be a breeze. Now all that is left is to throw a housewarming party. So invite your friends, neighbors, and family and celebrate your new life in a new home. We are sure you are going to enjoy it.

Everyone from the packers to the movers were awesome! They were all very professional and showed up when they were supposed to. would definitely use them again.
Let our team put together a comprehensive moving plan for you. Complete our simple free quote form or contact us at 1-208-375-0961.