How to plan a long distance move from Boise
Whoever has experienced moving, would say that this is one of the most complex procedures you can undergo. Whether you are moving to a different state or just a hundred miles away, you must prepare well. Of course, moving long distance is more complex and more expensive. In addition, it takes more time and energy. It is difficult to perform your daily duties and prepare for your long move. For this reason, it is essential to give yourself enough time to plan and pack everything. In addition, moving services Boise ID can be among your most significant support in these challenging times. From the moment you find out that you are moving, your moving preparations should start. Give yourself at least eight weeks to finalize everything. This article teaches how to plan a long distance move from Boise.
Where to start when planning a long distance move from Boise
Moving long-distance is not a joke. Remember that your goods must go hundreds of miles before reaching your new home. Since this process has many different steps, creating a precise plan for your move is necessary. That is not the time for practicing DIY or rushing around without a plan. If you miss some crucial steps, you can jeopardize the entire process. When you have a plan, contact long distance movers Boise for precise details about your relocation. Movers should provide you with a list of their services, an exact moving date, and a free moving estimate. When you deal with your movers, move to the second stage of your moving preparation. Also, try to include as many people as possible to help you. However, make sure not to clutter the space with too many people.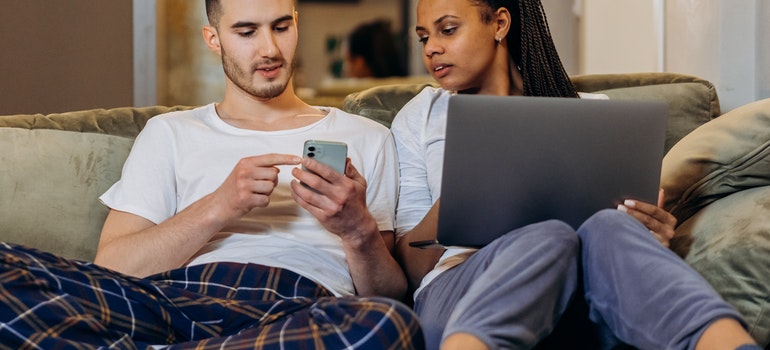 Sort, plan, pack – follow this 3 step rule
Packing is probably the most overwhelming part of every moving preparation process. But you cannot pack everything you have. There is no point in wasting time, space, and money on something you will not use in the future. Now that you have a personal moving checklist and a moving calendar sort out the moving tasks depending on their priority. Contact your movers Nampa ID and ask them to provide you with some packing materials. Put packing boxes in every home room and start going through your goods. Create separate sheets and piles of the items to pack, donate or sell, and ditch. Again, consider the size and shape of your new space when choosing the things you plan to pack. All the clothes, shoes, or furniture that will not fit there put in separate piles and label appropriately.
Create a reasonable packing timeline
Since packing takes a lot of your time, you need to have a good packing timeline while trying to keep up with all daily activities. To plan a long distance move from Boise, break the packing into smaller and more manageable packing tasks.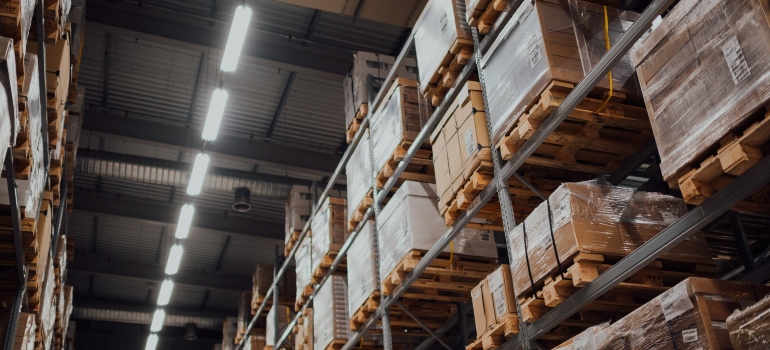 Also, assigning a deadline to all the tasks you plan to take is crucial—especially tasks that include packing. Industrial storage can be a perfect solution for you if you are moving your business long-distance. Also, renting storage will give you more space, and you will breathe easier during preparations. Since you will include other people to help you, assign each one of the particular tasks. If you have kids, depending on their age, they can also assist with preparing their rooms for moving. Sorting toys, clothes, and shoes would mean less packing time for you.
Begin packing without delay and procrastination
Start packing jobs from the rooms and areas that are hardest to sort and pack. Usually, these include your bedroom, garage, attack, and other storage-like facilities. Since you have all the necessary packing materials, including boxes of different sizes, types,s and shapes, packing tape, paper, peanuts, and blankets, start wrapping things up. In addition, you can use your linen and blankets to pack some sensitive items. But when it comes to packing large and heavy items, better hire professional packing services. Since bulky items put yourself and others in danger, it is better to leave this to professionals to handle. You neither have the necessary skills and experience nor the suitable packing materials to handle closets, beds, or a piano, for example. You can move to other essential tasks while professional packers handle the packing of your goods.
What other steps you can take to plan a long distance move from Boise effectively
Organizing a long distance move can be challenging for a long list of different reasons. That particularly applies to little details that you need to handle. One of these would include packing essential boxes.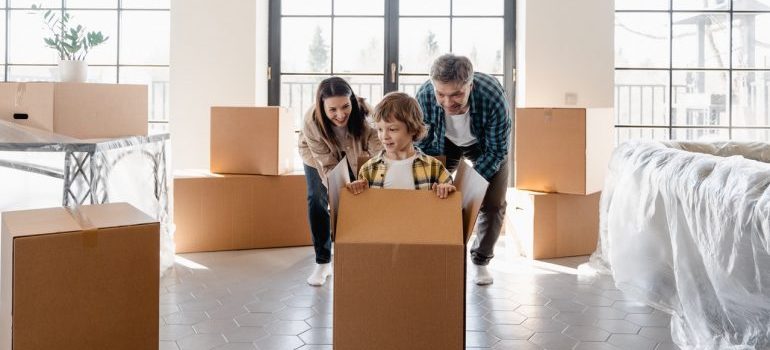 These should include all the necessary items you will need on the relocation day and shortly after. These will help you survive these hard days, and you should always keep them with you. You can buy some quality boxes on Amazon or in a local store. Have each family member pack their Survival Kit. For those who move with small children and pets, make sure you move them from your home on a moving day. They might get hurt if chasing around while movers are there. Finally, prepare enough food, snacks, clothes, and water for your loved ones.
It is imperative to plan a long distance move from Boise. Although long-distance relocation is not easy, the last thing you need is to run around trying to finalize everything. That is why you must start preparing when you decide to move. Create a moving plan, stick to your schedule and adjust the plan accordingly if needed. Remember that having a reliable moving company and any friends to help you with your relocation is crucial for moving success. Although it will not be easy, remember that you will manage if you are persistent enough, and soon you will be enjoying your new home.

Everyone from the packers to the movers were awesome! They were all very professional and showed up when they were supposed to. would definitely use them again.
Let our team put together a comprehensive moving plan for you. Complete our simple free quote form or contact us at 1-208-375-0961.