Guide To Moving With A Baby in Idaho
Moving with a newborn, even though immensely challenging, is not something that can't be done. With good preparation, a solid plan, and quality moving assistance, almost any challenge can be overcome. Moving with a baby in Idaho is no different and simply requires a different approach or order to be successful and worry-free. But there's a lot to be done. Apart from choosing quality moving services Boise ID, you also need to prepare both physically and mentally. You can't simply pack your items randomly, sit in a car and drive. This process needs to be methodical and planned. But don't worry, we've got just a guide for you. Here's how to can make your upcoming relocation with a baby easy and worry-free.
A good plan can make all the difference when moving with a baby in Idaho
Moving with a baby is a big challenge. It's not something that you can do without a lot of preparation and careful consideration. You need to choose the right time to move, the right long distance movers Boise to assist you, as well as know how to handle everything that comes with relocating a baby. It's a big task, so planning for it shouldn't be disregarded. You need to go slowly and go over every step of your relocation carefully to identify potential problems and find solutions for them. You not only need to manage the task of moving your entire life to a new location, but you also have to consider the baby as well as yourself.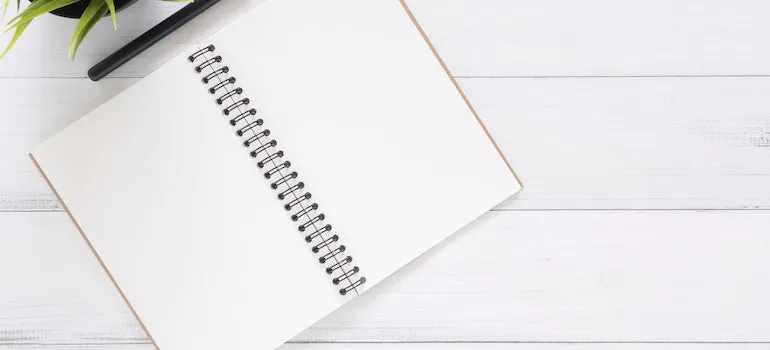 It's important to pick the right time for the relocation
There are a lot of factors that you need to consider when you are moving with a baby in Idaho. One of the first decisions that you need to make is when you are going to be moving. Granted, sometimes it's not possible to plan a lot or postpone your move, but if you can, you should slow down. Don't rush through this as it can cause a lot more problems than it solves.  There are a lot of risks when moving without preparation, so make sure you take a moment to catch your breath and prepare. First of all, take a look at your situation. Your health and the health of your baby are most important. You should never compromise on that. Then, depending on your flexibility, choose a date that has favorable weather.
Moving in the summer gives you an advantage
After you are sure that both the mother and the baby as able to travel, you should start thinking about the perfect time to move. There are a lot of things to consider. For the most part, people prefer to move during the spring and summer as the weather is much nicer. It's not just your subjective opinion that's important there. Moving during the summer, when it's dry and warm is much easier. You don't have to wear heavy clothes and there's no need to worry about your stuff getting wet. Likewise, traveling with a newborn in Idaho is much easier during the summer. That said, Idaho moving companies tend to charge less when moving in the winter and fall. So you should explore those options as well. But generally, moving in the spring or the summer is most convenient if you can afford the time to wait.
Enlist all the help you can find when moving with a baby in Idaho
Moving with a baby is complex, difficult, and quite tiring. Even without the baby, a relocation can take a lot of your time and energy. Now, when you have a newborn to worry about, it's even more difficult. That's why you use all the help you can get. That means enlisting your friends and family to assist you, as well as finding professionals.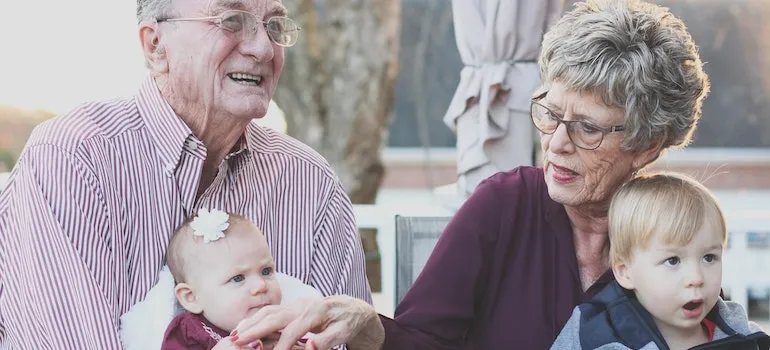 Having someone to take care of the baby while you prepare your belongings for the move is advisable. It can be a professional or a family member. No matter what the case is, a relocation can be dangerous to a child. There will be a lot of furniture moving and movers will be going in and out of your home. The last thing you want is for a baby to get in the way and potentially get injured. So you essentially need to childproof your moving day. By having something to take care of your child you won't have to worry about two things at once. You can focus all your efforts on finishing the relocation as quickly and as efficiently as possible.
Finding a quality moving company can make a huge difference when moving with a newborn
Just like having someone to take care of your child on moving day is highly advisable, so is finding a quality moving company. In fact, with reliable movers, you won't have to be involved as much in your relocation. There are a lot of benefits to hiring professional movers. You'll be able to spend time with your baby and let movers take care of your entire relocation. That said, you need to be sure that the moving company you are hiring has a good reputation for reliability. The last thing that you need is for movers to make a mess of things and ruin your entire plan.
On the other hand, having professional and dependable movers means that you won't have to worry about a single thing. You can simply point them in the right direction and they'll take care of the entire relocation for you. So make sure you read online reviews and interview a moving company before you hire them. You'll be glad you've put some extra time into choosing competent movers.
Packing when moving with a baby in Idaho
The next big challenge after making a moving plan is packing. It's arguably one of the most time-consuming and complex tasks in the entire relocation. And when moving with a baby in Idaho, it's even more difficult. You need to know how to pack and in which order. That's because you might need to get some of the items quickly after you arrive, or even before you load your belongings onto a moving truck.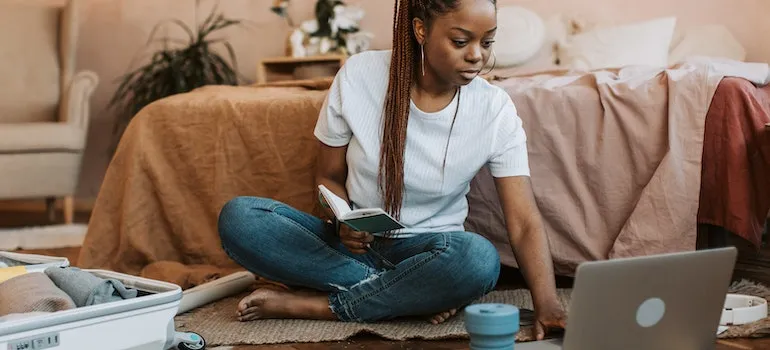 First of all, like with any relocation, you need to find quality moving boxes Boise. The last thing that you want is for your boxes to breathe, scattering your items on the floor and getting them dirty. Having an inventory list is quite useful when shopping for packing supplies as you'll have a much better idea of what you need. But even if you don't, what's important is that you have enough sturdy boxes for all belongings you plan on relocating.
It's not just what you pack but how you pack it as well
Moving with a baby is challenging and you need to be prepared for anything. But when all your belongings are packed, how do you get the items you need in an emergency? Well, there are solutions to this and similar problems. First of all, how you pack can make all the difference. The order in which you pack will not be the order in which you unpack. And once you arrive, you'll want to unpack baby items as soon as possible. So to speed up the unpacking process, make sure you pack them last. That way they'll be easily reachable whenever you need them, throughout the moving process. Likewise, you must label moving boxes. So let's say you need an extra blanket for your baby. Instead of digging through random boxes, you can just open a box designated to have baby items and get your blanket.
Make sure you pack an essentials bag to take with you during your relocation
One of the most important things that you need to have with you is the essentials bag. It doesn't have to be a bag, it can be a box, but it needs to contain everything you'll possibly need during relocation. It should contain items such as your phone charger, some spare clothes, and maybe a few power bars. But you must pack everything that the baby might need while you are away from your belongings.
While it's impossible to pack everything you can need, make sure you bring as many items as possible. Because it's not just the travel time that you need to prepare for. You'll also be relying on that bag until you are fully unpacked. So it can be days before you have access to your items. Some of the most needed items to have with you when moving with a baby in Idaho are:
Baby diapers
Wet wipes
Formula/milk
Any medications you might need as well as a thermometer
A blanket
Spare clothes for you and the baby
Some snacks to keep you going
Extra bottles for the baby
A sealable plastic bag for dirty clothing
A few baby toys to keep it entertained
Make travel plans early so you can prepare yourself and your baby for the trip
Moving locally might not require any special preparation, as you can simply get into a car and drive to your destination within the hour. But moving long-distance is a whole different story. You need to be prepared for the road, regardless of how you travel.
If you are traveling by car, make sure you plan your stops. Find family-friendly restaurants along the way, parks, and rest stops. You'll need places to change diapers or feed your baby. If you are flying, make sure you prepare for the trip a little bit more. Check TSA procedures for traveling with children. Likewise, check with your airline about their policies for carriers, car seats, or strollers. You don't want any surprises when traveling with a baby.
Arriving in your new home after moving with a baby in Idaho
The last leg of your relocation journey is arrival. And if you think that that's when it all ends, you are mistaken. There's still a lot of work to do to make your home safe for your child. First of all, you need to start thinking about unpacking. While unpacking baby items should be on your top list of priorities, setting up your home is also very important. From unpacking to furniture installation services, there's a lot of work left. Starting from the beginning:
Firstly, it's important to have a clean space for your baby, where it can sleep and where you can feed and change it
You'll need a place to rest after a long journey and in between packing and taking care of the baby
As you unpack you need to start thinking about baby-proofing the home
Setting everything up and turning your new real estate into a home will take some time. Don't rush through it. It's better to do everything right than to have it done quickly.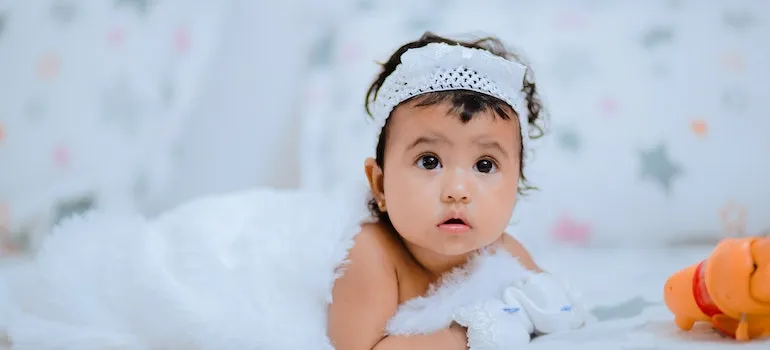 Baby-proof your new home and turn it into a home
After you've started unpacking, it's time to also start baby-proofing your home. You need it to be safe for your child who will continue to grow and will want to explore every dangerous place and item. It's a normal part of a child's development. Since you'll be going through all your items while unpacking, this is the perfect opportunity to identify potentially hazardous items. If you can't make them baby-proof you can look for Idaho storage solutions and store them until your child is a bit older. Likewise, make sure you visit every part of your home and are baby-proof whenever possible. Your kitchen will probably take the most work. But this is the most fun part of the relocation. The part where you turn your new house into a home.
Explore the neighborhood and start your new life
Now that everything is set up and you are getting cozy in your new home, it's time to do some exploring. You probably already know about nearby parks and playgrounds. So why not visit them? Explore your surroundings and find new spots where you and your baby can enjoy. Your process of moving with a baby in Idaho is at an end but your new life is just beginning.

Everyone from the packers to the movers were awesome! They were all very professional and showed up when they were supposed to. would definitely use them again.
Let our team put together a comprehensive moving plan for you. Complete our simple free quote form or contact us at 1-208-375-0961.