The risks of moving without preparation
Believe it or not, moving actually takes a lot more time and effort than it seems. The to-do list of tasks becomes longer before you know it. Moving isn't all about stuffing a bunch of boxes and transporting them in a truck. Furthermore, chaotic move results in more stress and dissatisfaction. For this reason, we present you with the list of potential risks of moving without preparation you should know of. That alone will show you why a thorough organization is essential to any successful moving journey. Also, it takes a skilled Boise moving and storage company to help you execute your moving plan so you don't get exhausted too soon.
Why moving without preparation is risky?
Let's say you decided to move next month. You feel excited and even celebrate it with your closest people. Plus, you spend a lot of time researching your future city and can't wait to explore what it has to offer. However, the day of your move is approaching and you finally remember to contact a moving company. A few more days pass and suddenly you start realizing that moving clashes with your work and family duties, there aren't enough packing supplies, etc. It's just the beginning of a stressful and rushed move that is very likely to go wrong in so many ways. That's why it's worth having common risks of unplanned relocations and learning how to prevent them.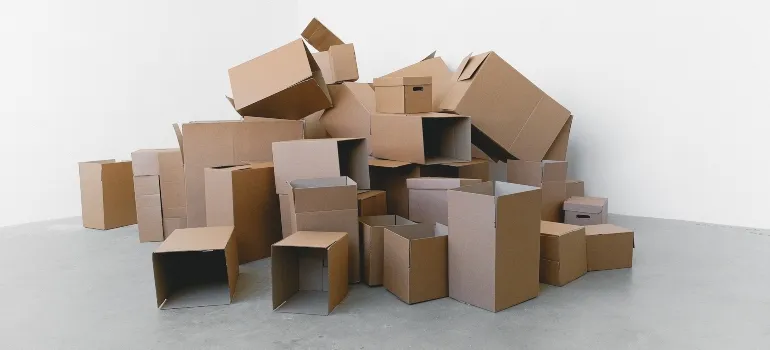 It becomes impossible to juggle moving with other duties
If you let your relocation process loose, you'll find yourself with a lack of time and space for other responsibilities. For example, if you have to balance your work and moving duties, coordinating a move becomes almost impossible. As a result, you might end up wasting time jumping from task to task and feeling confused. Moving starts to seem like a bunch of tasks you must complete all at once.
Rest assured you can avoid this scenario only if you start preparing for the move early on. A precise schedule will help you stay on track with all your duties. In addition, a professional moving team will be there to guide you through the moving process. In fact, they can also advise you regarding the moving schedule. Many companies provide consultations and help with organizing, especially for clients with tight schedules.
The risk of hiring unreliable or fraudulent movers
It's extremely important to entrust your move to a professional moving company. Otherwise, your finances and belongings become an easy target. Fraudulent companies pray upon those who don't seem to know a lot about the moving process. So the next time you hear that the first company in your online search results is just fine, don't take it for granted. Although a company has an online presence, doing background research is still necessary. Don't just hire the first moving company just because the advertisement says so. Instead, list at least several movers Meridian (or some other city) has on offer.
Check if each company from the list is registered and fully licensed. Next see, if they provide a free moving quote. After speaking with their representatives, reduce the number of promising companies to a few. Book their quotes and cross-compare them. This is the best way to decide which company is the most suitable for your moving needs and budget.
Moving becomes a messy endeavor
At some point, you may notice there's too much stuff and not enough boxes. Relocation easily turns into a messy task without a packing schedule and proper moving help. To prevent this, take a couple of days to completely declutter your home to get rid of junk. Separate the items you'll dispose of first. Next, separate recyclable stuff. Continue to clothes, furniture, bags, and other items you'd sell, gift, or maybe donate.
You may run out of moving company options
Chances to hire a reputable company a few days before your moving day are quite low. Most credible moving companies might be already busy. This narrows down your options, plus you don't have enough time to research and compare multiple companies. On the other hand, there will be more movers to choose from if you start searching as soon as you decide the date of your move. Contact each of them and ask about available days. Also, it's advised to remain flexible with dates. For example, a professional and reliable company might be available the day before (or after) your chosen moving date. In that case, think about whether this suits you.
Unexpected costs
Your relocation, whether local or cross-country will cost. Unpleasant surprises are inevitable if you don't keep a track of your relocation finances. Also, not learning about the average prices of moving services puts you in an uncomfortable position right from the start. You may end up paying more than you initially planned. Also, you might end up surprised about the prices of services if you haven't inquired about them before. Furthermore, keep in mind that not all services cost the same. Each moving company has specific pricing.
Free moving estimates can give you an insight into approximate relocation expenses. The final price depends on additional services, extra stuff to move, insurance, and so on. Nevertheless, it helps to know how much your move will cost so you can prepare the relocation budget accordingly.
Increased stress is also one of the risks of moving without preparation
Messy relocation will add up to your stress. Moving will become dreadful to the point you might feel like postponing the move. Various conducted surveys show the same results – moving is truly one of the most exhausting endeavors. It's manageable only if you plan it properly from the very beginning. Furthermore, remember to approach one task at a time to avoid burnout.
Unpacking becomes as dreadful as moving
Because of stressful and messy relocation, unpacking is all but a joyful thing to do. This is quite the opposite of what you need, which is a well-organized relocation that isn't that draining. Wouldn't you like to feel rather happy about your move and unpack each room in peace? So, get organized and take time researching before you hire the right moving team. Consider furniture installation services for a smoother unpacking process. Additional services like these will help you settle sooner than you think. Last but not least, give yourself enough time to recharge. Mark the first day in your new home as a rest day.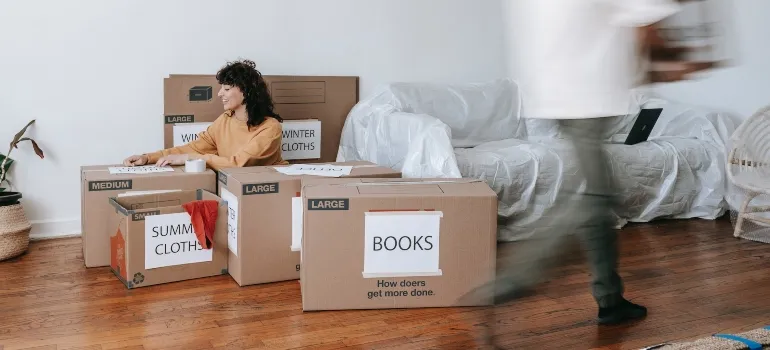 Health and well-being may suffer because of a chaotic move
Rushed move, increased stress, and disorganization may tamper with your health. When you're always in a hurry to get the moving work done, food might be the last on your mind. This is yet another reason why moving without preparation is super risky. Your health should always come first, especially during taxing endeavors like moving.
In addition to moving and budget plans, make a unique health and wellness strategy. Simplify your meals yet make sure they are rich in all important macronutrients. Swap sugary chocolate bars for smoothies. And most importantly, prioritize your sleep. Each day of moving preparation requires you to be focused and energized in order to complete packing, decluttering, etc. So, make sure to have at least 7 hours of uninterrupted sleep.
Don't skip doctor's appointments during your moving preparations
Staying healthy and calm during the move is essential. Therefore, if your doctor's appointments happen to be in the middle of moving preparations, make sure to attend them. Plan out your moving tasks around appointments. Also, set an alarm on your phone to remind you when to take prescribed medications and vitamins.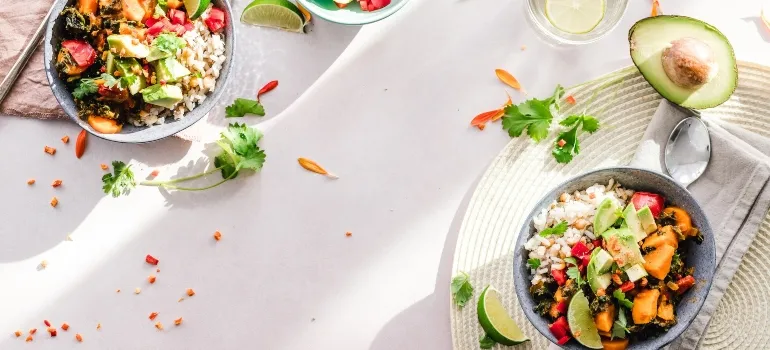 Prepare for the move in advance to avoid the risks of moving without preparation
Now that you're aware of possible risks that come when you don't have a moving plan, you're one step closer to having a stress-free move. At first, planning a move seems complicated, however, it's actually a lot simpler. All you have to do is follow these steps:
Set the date in advance.
Draft a moving budget.
Declutter your home.
Hire a moving company.
Rent storage.
Get enough moving boxes and other necessities.
Schedule shipping in advance.
Why you should schedule shipping in advance
If you're moving internationally, shipping will be as much of a concern as moving. With that in mind, ensure to have shipping solved before your moving preparations start. Also, do research on any company that offers door to door international shipping. Compare prices and refer to previous customer testimonials. It's important that the company utilizes modern shipment tracking tools that take all worries off your shoulder. So, discuss shipping fees, tracking, and all other important matters before you sign a contract.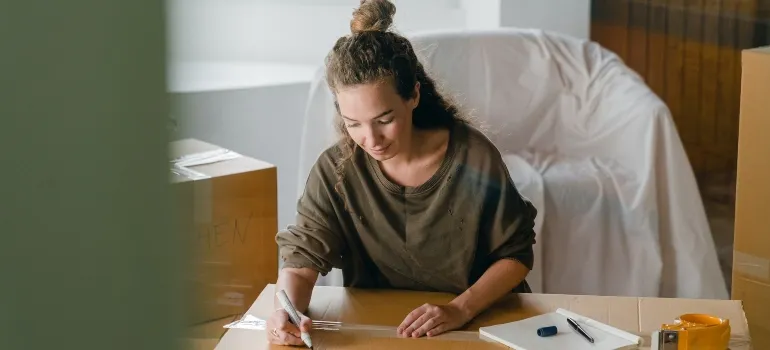 Schedule storage visit
Inquire about temperature controlled storage Boise ID companies shave on offer. After that, contact each company and request to see their facilities. Here's how to determine whether the storage is of good quality:
Size – Ask the company staff to show you the storage in the size you need.
Hygiene – The storage you rent must be top to bottom clean and pest-free.
Safety – Ask about CCTV surveillance.
Accessibility – Make sure you can access your goods any time you want.
Obtain enough moving necessities
Assess how many items you own and make a shopping list of moving supplies. It's better to have extra boxes than fewer. Furthermore, make sure to get different sizes. Here's why:
Special boxes are designed for furniture, flatscreen-TV, and other items that can't fit into regular boxes.
Large boxes are ideal for lightweight items. Avoid stuffing them with books, sculptures, and other heavy objects since it will be difficult to lift and carry them.
Medium-sized boxes are great for miscellaneous items.
Small-sized boxes are best for packing small yet heavier items.
Remember to add a packing gun, duct tape, scissors, and permanent markers. Use crumpled paper and a clean cloth as padding. Wrap breakable items in a few layers of packing paper and place them in padded boxes.
Make sure the company you hired has plenty of experience on the ground
If you're moving to Idaho from another state, it's obvious you'll need specialized long-distance movers. Once you make sure the company you consider hiring offers such services, check the experience of their movers. The more successful long-distance moving projects the company has in its record, the better. That means they are skilled enough to organize, pack up your goods, and transport them without problems.
External factors and personal matters often tweak the moving schedule or delay the moving day. This is more common than not, particularly with long-distance, let alone international relocations. When researching a company, check if its movers have enough experience in unexpected situations. Your moving project is supposed to be in safe hands.
Patience is crucial during the move
A proper plan will help you avoid all the risks of moving without preparation. However, patience is what will get you through each stage of your move. Instead of going from one moving task to another, rather complete one at a time. As mentioned, delays and unexpected circumstances are quite common during the move, especially when relocating to another country. That doesn't mean your plan is bad, or your move is about to fail. This is why it means a lot to have a professional moving team on your side that can help you quickly readjust and keep the move going. Also, it helps to have a simple morning routine that will give you enough energy for that day. A 20-minute morning run, jump rope session, or light walk will do just fine.

Everyone from the packers to the movers were awesome! They were all very professional and showed up when they were supposed to. would definitely use them again.
Let our team put together a comprehensive moving plan for you. Complete our simple free quote form or contact us at 1-208-375-0961.