FF&E Services
Get Free Moving Estimate
"*" indicates required fields
Do you have furniture, fixtures, or equipment (FF&E) that need to be moved or stored in the Boise area? Peasley Moving & Storage offers furniture installation services for companies large or small.
It doesn't matter how many times you did it by yourself – furniture assembly and installation is always a baffling task. When going through relocation, you will be faced with a particularly challenging task, as you will have to assemble and install pieces throughout your home or office. If the sheer thought of such a complex task intimidates you, then all you need to do is pick up your phone and contact Peasley Moving & Storage. With our cost-effective furniture installation services, you don't have to spend a minute of your time on this tedious task. As a company that has 130 years of valuable experience, it will be our pleasure to help you bring your relocation or remodeling project to a successful closure.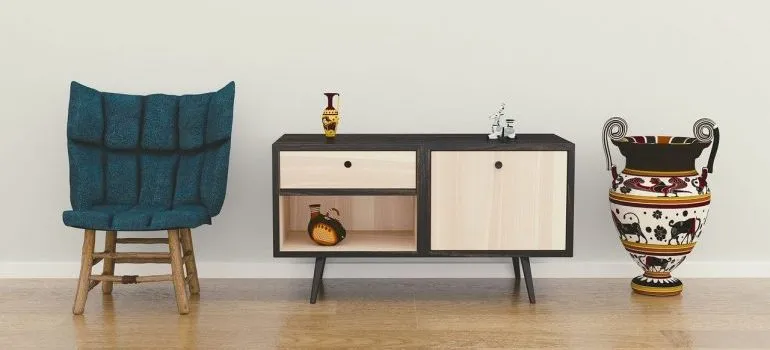 Located at 111 N Curtis Rd, Boise, ID 83706 since 1962, our operation includes:
over 50,000 square feet of heated warehouse space
efficient inventory control systems
professional logistics
commercial racking
secure containers
responsive dock service
Our furniture installation services are fit for every occasion
For Peasley Moving & Storage, it matters not whether you have bought new furniture that you now need to be installed and assembled or you have found yourself in the middle of relocation – we are here to be of assistance. Our furniture assembly services are available to every customer and at very competitive rates. Moreover, we don't make a distinction between furniture installation for an office environment and furniture assembly for your household needs – we have sufficient experience with all types of pieces. You can combine our furniture installation and assembly services with some of our other moving services Boise ID, including:
We don't make a distinction between customers going through a local move and those needing our door to door shipping international services. Our furniture installation team will show up for the job completely ready to seize the day ahead. We will bring our A-game to the table, as well as ensure that our team is energetic and motivated for the day ahead.
We aren't afraid to tackle jobs both big and small
Peasley Moving is committed to satisfying your specifications without breaking your budget. The result – we deliver just what is expected, on time, and safely. Peasley Moving holds an A+ rating with the BBB and has been certified as a ProMover by AMSA – all qualifications you want from your FF&E logistics specialists.
Turn to Boise moving business for all your FF&E services. Please feel free to use our convenient free quote form, or call us at (208) 375-0961. We welcome the opportunity to discuss your FF&E logistics needs.
Peasley Moving & Storage is a company that is fully equipped for both complex and simple projects. Our furniture installation team in Boise can install small pieces, as well as more extensive ones. We can handle anything – from assembling your new desk to installing your TV stand. Most importantly, we provide every piece with the delicate touch and attention it deserves. As always, our goal will be to exceed your expectations and provide more than what's expected of us.
The process of acquiring our reliable services in three simple stages
As a company that is oriented towards our customers, we have wanted to provide you with easy-to-use services, as well as a user-friendly website. You can easily find every piece of information that you need just by browsing our website. If you have decided after some careful consideration to rid yourself of all the troubles that furniture installation brings with itself, then you should know that our assistance is only a couple of steps away.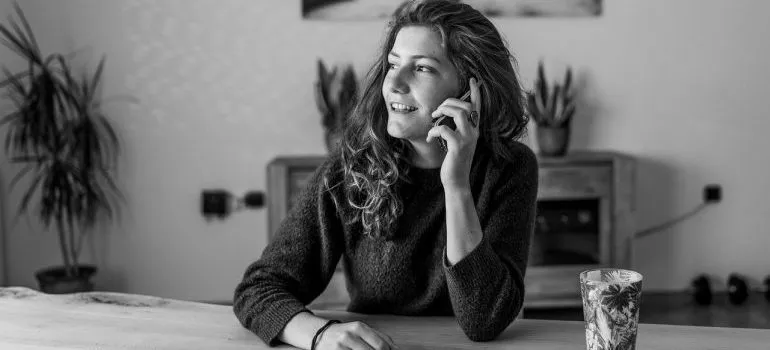 Contact us and give us details about your upcoming project.
Get in touch with Peasley Moving & Storage and tell us what you need to have done. Give us further details, such as your location, the number of items you need to have installed, etc. This is also the right time to request a commitment-free moving quote from our team.
Book your date and create a plan.
Once you book our furniture installation team for the job, we will sit down, and create the optimal plan. Our goal will be to have the job done in the agreed timeframe and in the safest possible way.
The day comes and we get the job done efficiently.
Once the day of your long-awaited project comes, our professionals will work efficiently and carefully. We will be punctual, careful, and professional – three qualities you will soon notice in our team members.
Our professional moving company opens our doors to you every season of the year. Our offices are open every week Monday through Friday from 8 am to 5 pm, and from 9 am to 1 pm on Saturdays. See for yourself why we were named the Best Moving Company in the Best of Treasure Valley competition.
Peasley Moving & Storage can store your furniture until its ready for installation
In case your property still isn't fully ready for the installation of your furniture, you don't have to try and find a suitable solution. We already have one. This is precisely what our Idaho storage solutions were made for – to provide long-term or short-term safekeeping of your belongings. Our units come in a variety of different sizes and offer maximum protection for your items. You can feel free to store any piece – from musical instruments to brand-new TV stands and sofas. 

Our facilities are temperature-controlled, fully secured, and provide fire, theft & pest protection for your items. We offer over 50 000 square feet of heated warehouse space, giving you a place where your furniture can be situated until you are ready for its installation.
Premier furniture installation and assembly services are only a phone call away
Whether you are moving near or far, relocating your home or office, or are simply amid a remodeling project, you shouldn't shy away from asking for help. We here at Peasley Moving & Storage will be more than happy to help you with every stage of the project.
Give us a call and you will get access to reliable and tested furniture installation services. Our team can install every piece you could find inside a residential or commercial property, leaving you without a worry in mind. With 130 years of licensed experience, you can count on us getting the job done.

Everyone from the packers to the movers were awesome! They were all very professional and showed up when they were supposed to. would definitely use them again.