How to speed up the unpacking process
Moving is a long process and there are many things that need to be done. Apart from looking for one of the best Idaho moving companies that can help you with your relocation, you will have to pack and unpack everything. Once you and your items have arrived safely at the location you will have to unpack. Depending on the number of items you have this process can take hours or even days. However, there are some tips and tricks that you can use in order to speed up the unpacking process. Here are some of them.
Some useful tips on how to speed up the unpacking process
Unpacking can be exhausting. Therefore finding ways to speed up unpacking is crucial. If you do it wisely you will not have to spend a lot of time on this task. These are just some of the most important tips that will help you do this task easily and without breaking a sweat:
Pack wisely
Pack an essential bag
Make a schedule
Label your boxes
Hire movers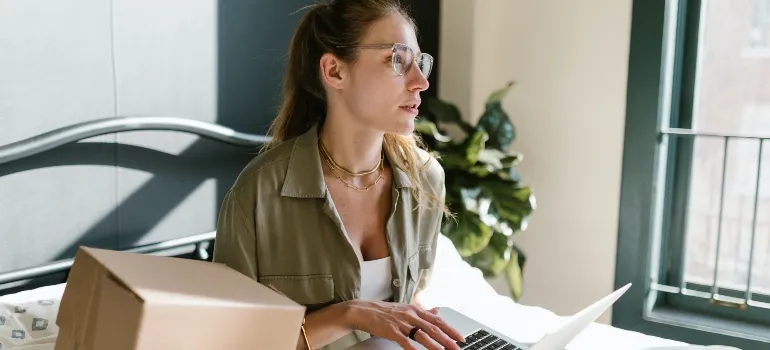 Pack wisely
If you want to make the unpacking easier you need to pack well. The better you pack the easier the unpacking process will be. This is why it is important to take your time and put everything nicely in the boxes. Moreover, you probably have a lot of things that you don't use. If you forgot about an item, or you don't remember the last time you used it, it is better to get rid of it. There is no need to pack things that you are not going to use. This will only clutter up your space, and collect dust. Therefore, remove everything that you don't need and only pack items that you really use. The fewer items you have, the faster you will unpack and organize everything once you are at your new place.
Pack an essential bag
This bag needs to contain all the important items that you will need as soon as you arrive. Putting them all in the same box will make it easy for you to find them. You are going to be tired after a long day of moving with movers Nampa ID, the last thing you want to do is go through all the boxes just to find your pajamas and a toothbrush.
Labeling your boxes will make things simpler
When packing it is important to label every box. Here are some tips on properly labeling boxes:
Write what each box contains,
Mark if the box contains anything fragile
Write the designated room
Labeling only takes a few seconds. This small thing that doesn't require a lot of time will make it easier for you once your boxes arrive. You will know exactly where to find each item which will save you so much time! You can unpack room by room and avoid feeling overwhelmed.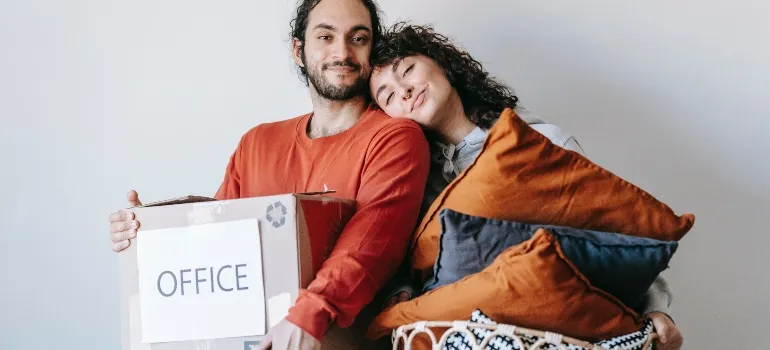 Make a schedule to stay on track
Creating a schedule will help you tremendously! Therefore make a moving checklist and use it for unpacking as well. A plan will make it easier for you to stay on track and complete everything on time. Once you are done with one thing from the list make sure to cross it. This way you will know what is done and what is still left to do. You can start with the most important items like the kitchen and bathroom and then continue with the rest. If you have someone helping you instead of wasting time explaining to them what boxes need to be open, all you need to do is show them your schedule.
Hire movers in order to speed up the unpacking process
One of the fastest ways to unpack is of course hiring a team of movers Kuna ID has to offer that provide packing and unpacking services. Not only they will do it fast, but they will put everything in the designated place. All you need to do is tell them beforehand where you want certain things to go and they will do it. Moreover, they can reassemble your furniture for you. While they do this, you can spend some quality time with your family. You will not feel as exhausted as you would if you were to unpack your entire home on your own. Therefore consider adding packing and unpacking services when hiring movers.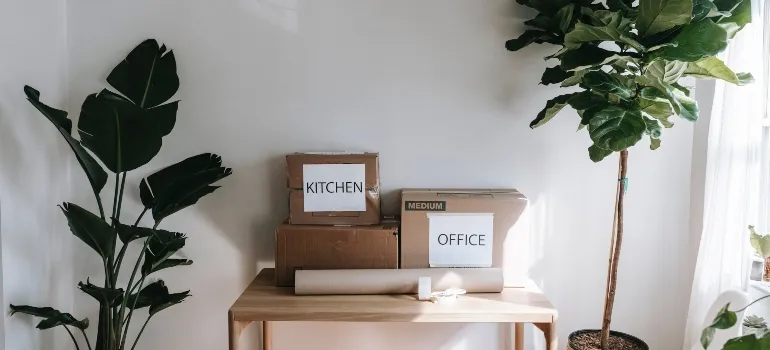 Where to start?
Starting with the most important rooms in the house will help you unpack faster. While everyone has different needs this can vary from person to person. However, the most important rooms to unpack first are the bathroom and the bedroom. Once you are done unpacking your essential box, you need to take care of the bathroom, this is one of the most important rooms in the house. You will want to take a nice hot shower once you are done with everything. After the bathroom comes the bedroom. A good night's sleep is necessary after a long day of hard work. Assemble your bed and prepare it for the night.
If you don't have time to unpack your boxes with clothes, that's ok, you can continue tomorrow. However, make sure to put them outside your bedroom, you don't want them to create a mess, this way you will be able to fully relax. You can speed up the unpacking process without rushing it. There is no need to rush and overwhelm yourself, therefore, it is important to take breaks to rest. The better you feel, the easier the whole process will be for you and your family.

Everyone from the packers to the movers were awesome! They were all very professional and showed up when they were supposed to. would definitely use them again.
Let our team put together a comprehensive moving plan for you. Complete our simple free quote form or contact us at 1-208-375-0961.