Guide to filing a claim for compensation from movers
Finding out your belongings got lost or damaged during the move is one of the worst-case scenarios. Unfortunately, these things can happen no matter how cautious one individual is. Fortunately, there is a solution to every problem! Whether you've found yourself in this situation because you weren't careful enough when hiring movers or because of an unpredictable event, you can submit a claim for reimbursement. Filing a claim for compensation from movers can be done by anyone and we, at Peasley Moving & Storage Boise, are going to cover the basics of this process right in this guide. So, if you want to learn more about this matter make sure to keep reading.
In what circumstances you can file a claim for compensation from movers?
Everyone knows that hiring reliable moving and freight companies Idaho is an essential part of successful relocations. By hiring professionals, you can reduce significantly the risk of damaging or losing your belongings during the move. But, what if something goes wrong? What if your items arrive at your new place shattered or go missing?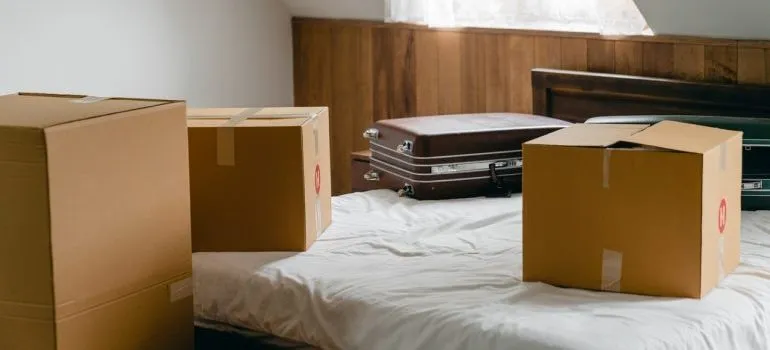 If this happens, the best thing you can do is file a claim for compensation from movers. But, before we explain the steps of filing a claim, you need to learn in what circumstances you can submit a claim.
Loss. Some moving companies try to handle multiple relocations at once. And to do so, they place boxes from different clients in the same truck. In these cases, items get lost all the time.
Theft. Scammers are everywhere, even in the moving industry. In most cases, dealing with fraudulent companies ends with items getting stolen.
Unguarded belongings. Another situation in which you can file a claim for compensation from movers is if your movers leave your belongings unguarded. Leaving the moving truck open and unguarded, with your stuff inside can also lead to theft. That's why it is really important to get Idaho storage solutions and moving services only from reliable companies.
The most important steps of filing a claim for compensation from movers
If you are thinking about moving to Idaho or any other state in the near future, make sure to prepare for it properly. What many people don't know is that learning about filing a claim for compensation from movers is also a part of moving preparations. Just in case, you'll want to be aware of all the steps of submitting the claim before the date of your move. This way, if anything bad happens during your relocation, you'll be ready and you'll know what to do. To save you time and trouble, we've mentioned the key steps you need to go through in order to submit a claim for reimbursement. And, here they are.
Inspect and document everything
One of the first things you'll want to do after the move is carefully unpacking your boxes and inspecting its contents. In case you've determined that one of your items (or more of them) got lost or has gone missing, you should start the claiming process as soon as possible. Although you have nine months to file a claim, it's better to start dealing with this matter right after the relocation.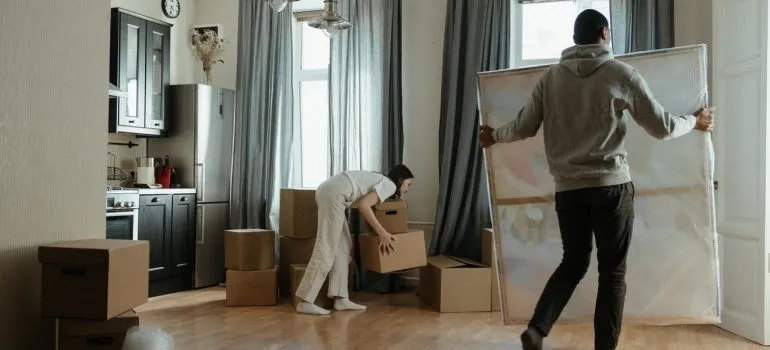 So, you've determined that your belongings haven't arrived in the same condition they've left your home, now what? Now, you should document their condition. Take photos of your items before and after the move, and list those that are missing. This will serve as proof that your items were damaged during the relocation and not before.
Review your contract with the moving company
When hiring a moving company, there shouldn't be any miscommunication with movers. Movers need to explain the moving process and the moving contract you're going to sign. Make sure to review the contract before signing it just to check what you'll get with this company. By reviewing it, you'll also see the Valuation Coverage that the moving company offers to customers.
The liability coverage that moving companies offer (aka valuation) will tell you how you'll be reimbursed after/if winning the claim. There are different types of liability coverage. Some are based on the weight of your belongings and then multiplied by a specified amount per pound, while others are based on the full value of your items. You can find this information right in your contract.
File a claim
Once you complete the steps from above, you should contact the moving company you've hired. Let them know that you'll be filing a compensation claim. Moving companies need to provide their clients with information about the dispute process. They might come to your home and inspect the items or ask you to file a form as a part of the dispute process. Learn about their requirements and the way they handle the dispute process because this will increase the chance of you winning the claim.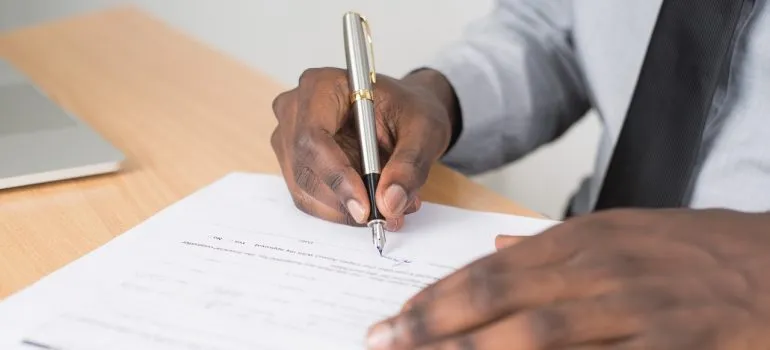 Moving companies have 120 days to respond and resolve your claim. But, in some cases, they don't want to do it. If this happens to you, you should contact the Better Business Bureau and file a complaint through them.
What if your claim for compensation from movers gets rejected?
As disappointing as it might be, some claims can get rejected. This is pretty absurd, we know, but these things can happen due to a number of reasons. Here are some of them.
Failing to provide proof that a moving company has damaged your items.
You were the one who packed your items for the move and not the moving company you've hired.
The mover's description list shows that the item was already damaged before the relocation.
Your belongings got ruined due to weather conditions.
You require more compensation than the item is really worth.
What you need to understand is that filing a claim for compensation from movers claim isn't something that can be done in a day. This process can be tiring and overwhelming. That's why you should do your best to avoid getting into this situation in the first place. You should learn how to recognize fraudulent movers, inspect moving companies before hiring them, and get informed about the relocation process itself. These are the things that will keep you and your belongings safe during the move.

Everyone from the packers to the movers were awesome! They were all very professional and showed up when they were supposed to. would definitely use them again.
Let our team put together a comprehensive moving plan for you. Complete our simple free quote form or contact us at 1-208-375-0961.