What are the items professional movers won't move
Preparing for your relocation will take some time and you should make sure to provide it on time. No matter the size of your home, carrying out the entire relocation alone can be hard and stressful. Even if you do everything right there can always be an obstacle you won't know how to pass. Because of that, hiring movers is a wiser option and more affordable one. But, moving companies have certain rules s well, and the faster you learn them, the better your relocation will be. Since every household is different, there is a chance you have some items that are way more special than others. To make things much easier for you, here are some items professional movers won't move and everything you can do about it!
Finding professional movers
The fact that movers won't move some of your items doesn't mean they are not professional. On contrary, this goes on to prove you stumbled upon a licensed and professional company. Professional Idaho moving companies stick to their moving policies for the protection of everyone involved and in order to keep your inventory safe. When you start looking for them, make sure you have your priorities set. Avoid making arrangements with them if you are not sure about the location and don't make sudden changes. Everything last-minute will make you feel anxious and in some cases may cost you more than you thought. A much better way is to rely on the moving company of your choice and let them deal with everything.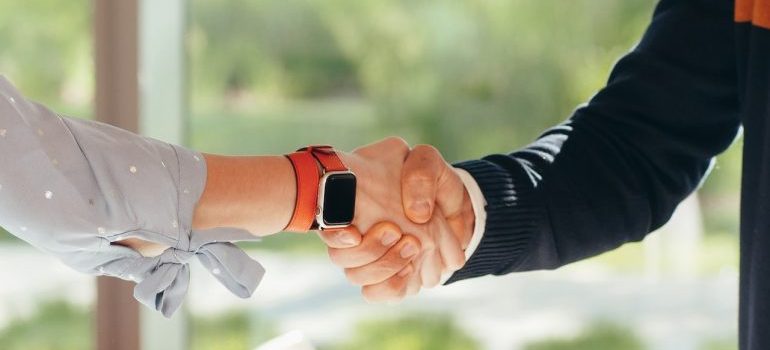 You should immediately inform them about your inventory and provide the list. This will give them better insight into everything you wish to move and they can provide more information about the moving-out day. Once they get it they will immediately inform you about items that they won't be able to transport. As a result, you will have plenty of time to come up with solutions for every single one of them.
Focus on your inventory
Even before the packing process begins, you should have a good and strategic plan ready. Keep in mind that residential movers Boise will arrive precisely on time so you and your inventory must be ready way before that. If you are not sure that you will make it you can ask friends or family members to help you out. You can start by categorizing items, maybe even removing some of them before packing begins. This will also be a great time to start cleaning around your household or office space. Yes, moving usually means multitasking but luckily, professional moving companies will be of huge assistance.
The importance of strategic packing
Simply pile everything up and load the trucks won't do it. You will have to take some time to pack your items and as soon you start doing it you will see that it is not an easy thing to do. On the other hand, this will be a great way to find some items professional movers won't move on your own! No one knows your household better than you, but only when you start moving things around you will reach every single item there is. Arrange to use high-quality packing supplies Boise, as the last thing you need is for your items to break or damage. The best method is to start packing one room at a time as you will see the progress faster and you won't forget something. Again, a lot depends on the size of your home, so you can calculate the time you need for this on your own.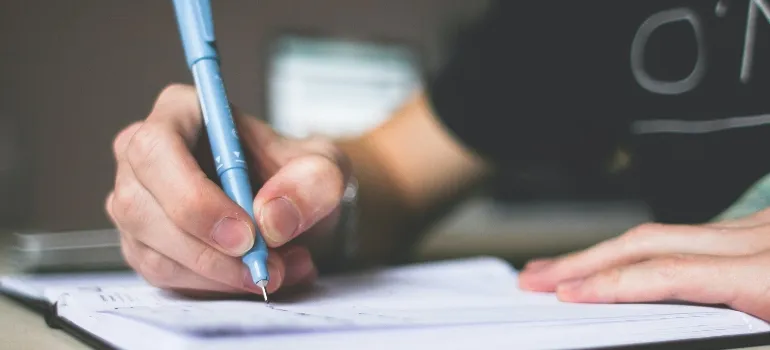 Reasons why professional movers won't move some items
Safety is probably the main reason they will refuse some of them. Certain items have consistency or purpose that is not safe for transportation and movers are more than aware of that. Even local movers Boise who operate on shorter routes stick to this rule as distance here doesn't play a huge role. Transporting them can cause issues to movers and other traffic participants and damage could be too huge to risk in the first place.
Some of the items you possess could also be illegal to transport. This is a huge issue when you are moving to another state and don't know its law. The confusion usually begins here as the item you have is legal where you currently reside. As a result, movers can refuse to transport some of your items of this type. Not knowing this on time can cause further issues and you will end up spending both time and money looking for a solution. Before your relocation officially begins, make sure to get to know the law of the state you are moving to. 
And finally, the reason, why some of your items are not suitable for professional transportation, is a professional responsibility. Movers can take good care of your inventory but that doesn't mean they should be in charge of keeping things that require a different approach. If something requires a completely different approach or your presence, movers will most likely refuse to transport it. 
What are those items professional movers won't move?
Now that you know the basic rules, it is time to learn what items, in particular, should be off of your list. Here you will find the most common ones people plan to move and possible solutions. If you recognize that some of these are in your home, you will have more than enough time to find another way. All of the inventory items below are against the policy rules many long distance movers Boise have so the chances you manage to transport them are slim. After all, safety should be your priority as well during this entire process. 
Dangerous chemicals and flammables
Of course, at the top of our list are hazardous materials and solutions. Every household has them, as they are used for pretty ordinary things. The reason movers won't transport them is pretty obvious so make sure you set them aside. Chemicals and flammables can cause a lot of trouble on the road and are not safe items to pack or transport. If you have a garden and use some of these solutions for it, you should simply get rid of them properly. It will take some time until you start gardening after relocation and by then you can buy them again. For those who don't have a garden make sure you don't pack:
Nail polish remover
Pain
Varnish
Oil
Gasoline
Kerosine
Cleaning fluids
Batteries
Most of them are not too expensive and you should simply buy them upon arriving at your new place. Luckily, professional freight companies in Idaho usually provide the list of these items so you can know what are they on time. 
Perishables like food and drinks
This category includes food and drinks of all sorts. No matter where you are moving movers will simply not accept to transport them for you. The reason for it of course is that these items can't last for too long. If you are going on a longer trip the majority of these items will go bad and cause further issues. By the time you arrive at your destination, you will probably have to throw everything. But of course, if you hire interstate movers Boise there won't be a need for that.  It is much better you give everything from your fridge and kitchen to someone who needs it more. There are probably many charity organizations in your area that would gladly accept the food and drinks you wish to leave behind. Instead of throwing everything away, you can simply make someone's day!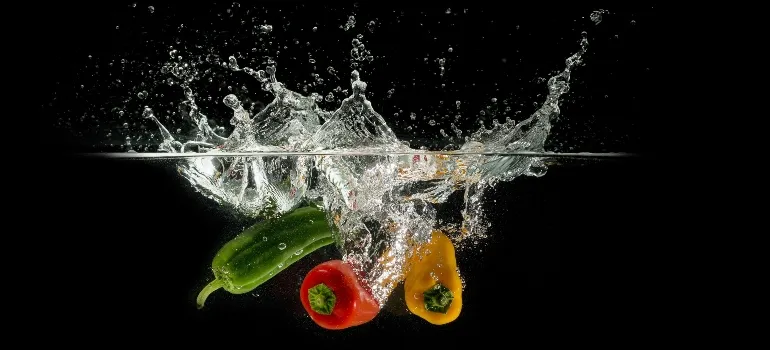 Medicine and medical equipment
Personal and medical records should always be close to you. Again, for safety reasons movers will most likely refuse to accept your medication and transport it. Luckily, some professional moving companies have a great solution for it. You can simply rely on medical equipment shipping services and not worry about a thing. Their employees will take good care of your medications and you will know that everything will arrive precisely on time. After all, companies like these are licensed, and what other movers would refuse, they will accept to do.
For those medications you need by your side, make sure you pack them properly. Using a good and stable box or bag will do for the trip. Before you pack everything make sure all the bottles are divided into categories or labeled. This will make your entire journey much more pleasant and safer!
Certain gear and tools
Most of the people who decide to move have a garage in their current homes. And more than half of those garages are filled with different tools and gear pieces. When the time for moving comes, you can't simply throw everything away. The majority of these items movers will accept to move, but chances are huge that some will not get the pass. For example, if you possess scuba gear, you better start looking for another way to transport it. Since tanks are filled with pressurized oxygen they are extremely dangerous to transport. Even if you do know how to pack and place them, these are the items professional movers won't move.
But it is well known that these pieces are expensive. Instead of leaving them behind, you can simply rely on mini storage Boise. Everything you place there will be safe for as long as you want it to be. You can find another way to transport your gear and the rest of your garage items will be more than safe in storage.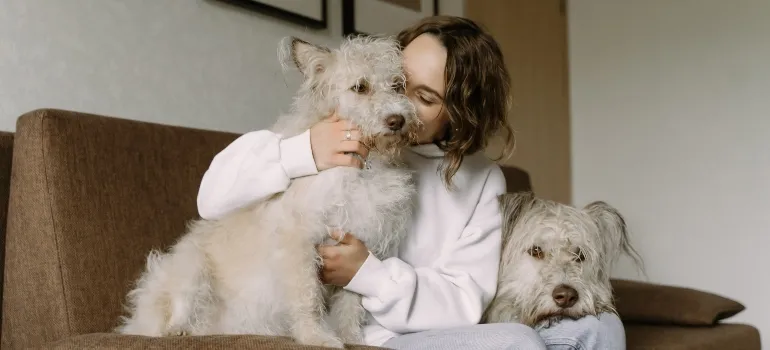 Transporting pets is one of the services you can't expect from your movers
This one may hurt your feelings a little bit but unfortunately, movers will not accept to transport your pets. Your little friends will feel much better close to you, no matter where you decide to go. And yes, moving pets can be trouble but after all, they deserve to enjoy the move. This entire process can be extremely stressful for them and you should do some preparations before you move them. Before you set on the road with your friends make sure to:
Get them used to car rides
Prepare their favorite snacks and food
Prepare a lot of refreshing water
Gather their favorite toys and props
Find them a nice place in the car where they can sleep and play 
The state of Idaho has countless amazing pet shops that offer many items for traveling with pets. Even if you spend some money, you will know for a fact that your beloved pet is not suffering and is enjoying the ride.
Family heirlooms
And finally, both residential and commercial movers Boise will refuse to transport family heirlooms. No matter if you keep them as decoration or in the box these items are usually too valuable to be transported by a moving company. After all. the last thing you need is having some of them damaged during the relocation. The best way is to simply find professionals who do this full-time and let them take care of it. You will feel much better knowing everything is on the way and everything is in good hands. Even if you must wait a little bit longer it is worth it. Avoid packing them yourself as well. Being that valuable and delicate even the smallest mistake can lead to huge damage.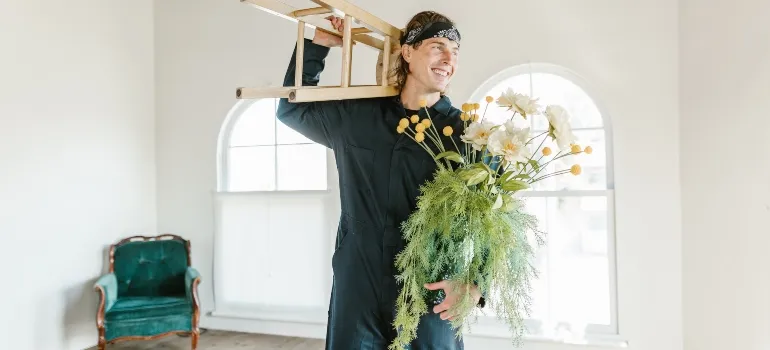 Now that you know what items professional movers won't move, it will be much easier to organize your inventory. Carefully pack everything and wait for movers to arrive. In case you possess some items that are not on the list but are similar, make sure to ask movers about them on time. If they confirm that they will not transport it, you will have enough time and space to take care of them the other way. Be creative and always keep in mind that safety is the most important. 

Everyone from the packers to the movers were awesome! They were all very professional and showed up when they were supposed to. would definitely use them again.
Let our team put together a comprehensive moving plan for you. Complete our simple free quote form or contact us at 1-208-375-0961.