Top family activities in Nampa to explore
Having settled in your new home, you might now be looking for top family activities in Nampa to explore with your loved ones. What can you do with your family that can help you learn more about this lovely place? As one of the best moving companies Nampa, Hansen Bros. Moving & Storage has a deep understanding of the appeal of this town. It has a small-town charm, while on the other hand, it can offer you a lot of different activities and places to visit. In this article, we look at some activities worth your consideration.
Visit the Warhawk Air Museum
One of the first places that you should visit is Warhawk Air Museum. This unique place is located in a large hangar at Nampa Municipal Airport. It is an interesting place for the whole family. It can help your kids get over the relocation, and it will give you an amazing and interesting day in Nampa. This unique museum touches on WWI, WWII, Vietnam, Korea. Also, you will have the unique opportunity to see a fleet of aircraft. There are guided tours, so you will definitely learn a lot of interesting things.
Lake Lowell is another beautiful place to spend an outdoor weekend in Nampa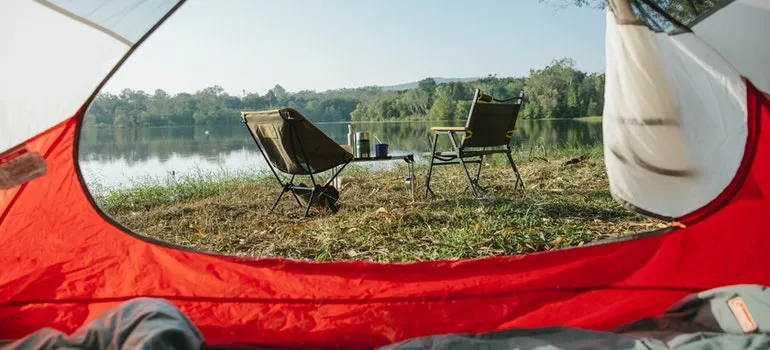 LAke Lowel is one of the largest off-stream reservoirs. But besides that, it is also a place for a lot of mammals and birds. You can visit this unique lake in a few locations, but Lake Lowell Park is the best one. If you love to spend time outdoors  – this is a great place for you and your family. It can be a great place to relax after unpacking all the moving boxes Boise. A place to relax and take a break. You can go swimming, birdwatching, fishing, hunting. Also, there are facilities for barbecue, picnic, and even disc golf. Near Lake Lowell, you can find The Deer Flat Wildlife Refuge Visitor Center and explore it. It has great activities for kids.
The Canyon County Historical Nampa Train Depot Museum
This great place used to be a passenger station. It was a train station until 1927, and then became in 1973 a headquarters for the Canyon County Historical Society. Is usually open on weekends, and you can learn a lot but Nampa's past. For example, you can see the first TV set that was in Nampa and the miniature train set that kids adore. You and your family will love spending time here, and it will help you detach from your old home. Learning more about Nampa will help you just love it even more. This place has its own charm, and you will love it.
Ford Idaho Center is definitely among family activities in Nampa
Ford Idaho Center is one of the most popular places in Nampa. It brings a lot of visitors, and people love to come and see what it has to offer. It was established in the mid-1990s. And we can freely say that it is one of the biggest facilities of this type in the whole Pacific Northwest. Bob Dylan, James Taylor, Shania Twain are just some of the names that were in Ford Idaho Center. You should know that this impressive place contains Ford Amphitheater, Ford Arena, and Horse Park.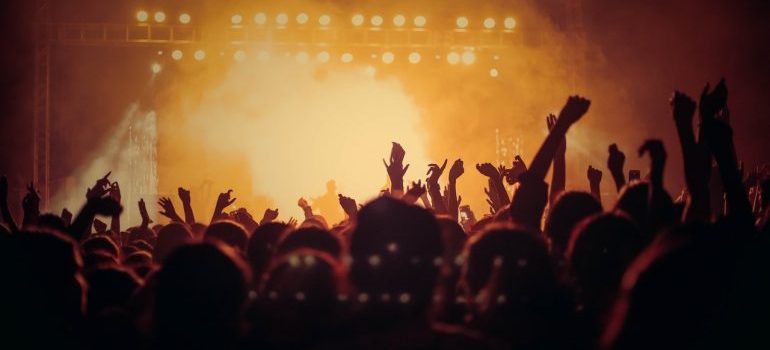 Also, you should know that the biggest event is in July. The Snake River Stampede rodeo is one of the top 12 rodeos. There are a lot of events happening during the rodeo, so make sure to inform on time and get tickets. You and your family will love spending the third week of July at Ford Idaho Center!
Nampa Farmers' Market
One of those places where the whole family can go and have fun is Nampa's Farmer Market. It happens on Saturday mornings, from April to October, no matter what is the weather outside. It has been there for more than three decades, so it is really one of the things that make Nampa interesting and unique. You can find everything from seasonal fruits and vegetables to local honey, herbs, freshly roasted coffee. Also, there are vendors that offer ready-to-eat food, so you can try something new every week. This is a place that Peasley Moving & Storage strongly recommends as one of the ideal places for family activities in Nampa.
Nampa treasure – Vizcaya Winery
Just 10 minutes from downtown Nampa you can find Vizcaya Winery. It started in 2004. They first grew grapes for other wineries, and then started to produce their own wine. This can be a great break from cleaning up after moving. Their tasting room is open on Fridays and Saturdays, so make sure to add that to your calendar. Vizcaya Winery is most famous for their Tempranillo, so make sure to try it. Other wines that are worth trying are Windy Ridge Red, Malbec, Rosé. Although it might not sound like a family activity – your whole family will have fun at Vizcaya Winery.
When summer comes, Roaring Springs Water Park is the preferred choice for Nampa families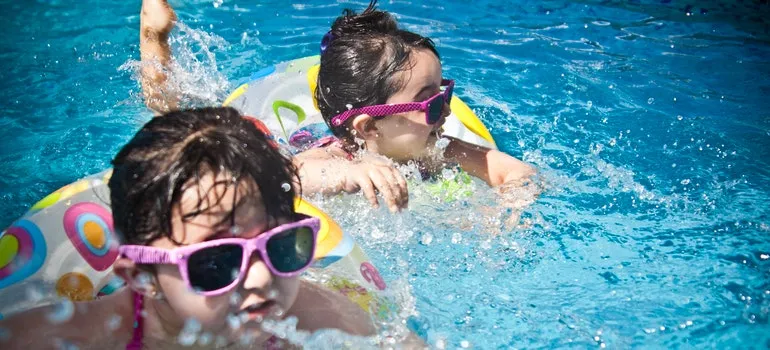 This is one of the biggest water parks in the Northwest, and it is only 15 minutes away from downtown Nampa. You will visit Meridian and also have fun in this truly wonderful place. It has more than 20 attractions. The best part is that they have activities for parents, teens, and younger ones. There are different rides like Viper's Vortex or Cliffhanger. You can even rent a cabana and truly enjoy your stay at Roaring Springs Water Park.
Nampa Dog Park
If you have dogs – this is the perfect place for you and your family. This park opened in 2009 and is fully fenced. This is a great place for dogs because it has a swimming pond, walking trails, trees, drinking fountains, shade shelters. Also, there are specially designed places for senior and junior dogs –  so you can be sure that your dog no matter its age and size will have fun! It is a great place to meet new people, hang out and have fun with your furry friend. Nampa truly can offer everything that you might need!

Everyone from the packers to the movers were awesome! They were all very professional and showed up when they were supposed to. would definitely use them again.
Let our team put together a comprehensive moving plan for you. Complete our simple free quote form or contact us at 1-208-375-0961.