How to emotionally detach from your home before moving
People rarely talk about the emotional aspect of the relocation. Likewise, it's usually the physical aspect of the process that gets all the attention. But the truth is that feelings of sadness and nostalgia due to leaving the house you have been living in for years are usually more difficult than all of the moving tasks put together. And as much as you won't like it, that's why it's so important to emotionally detach from your home before your moving day. We'll be more than happy to give you a few pieces of advice and tips to implement before your movers Boise area come to your property and load your items into the truck. By that point, you should be ready to move to your new home where you can get a fresh start.
The best way to emotionally detach from your home is by not referring to it as your home
Once you decide to move to a new location, you should be prepared for a shift in your way of thinking. Whether you are moving to Idaho from Chicago or relocating down the block, the property you are currently living in becomes just that – a property. We know that it's going to be hard to stop thinking of your house as your home the moment you decide to move. But you should at least start to accept the fact that your house is now a product that you need to sell in order to get ready for your relocation to a new home.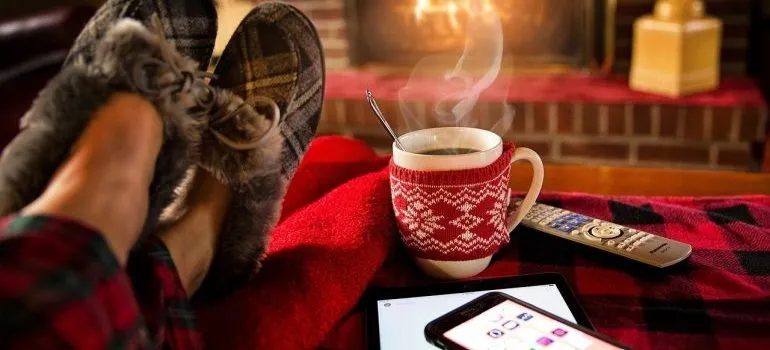 As soon as you stop thinking of your current house as a home, you are going to feel much happier about your relocation. After all, your new house will become your home, and we all love being home. That's when all the sad feelings connected to your residential relocation in Boise will be replaced by all those good and positive feelings.
Get your home ready for sale
Selling your home is going to be a huge milestone in your life. Once you sell your house you can go on and buy another home. You will make wonderful and new memories in the new home, as well. In order to sell your home quickly, you need to work on a couple of things – home staging being one of them. Getting your house in top condition for sale isn't as easy as it might sound to some, yet it can be done.
Among other things, you will want to clean your property, declutter, and de-personalize it. Remove all items that are creating a mess, as well as those that can be regarded as memorabilia, and put all of them in self storage Boise recommends. That way, you'll be able to keep all of your items within arm's reach once you move into your new home, and you'll also be able to present your house to buyers in its finest condition.
Of course, there are a lot of other tricks that will help you stage your home for sale, such as working on lighting and boosting the curb appeal of your home. All of them will help you sell your home faster. That on its own will help you emotionally detach from your property.
Focus on the future instead of the past in order to detach from your home
People like to say that everything comes from our minds. Thus, if you just reflect on all the beautiful times you've had in your current home and you completely disregard the amazing times that are to come in a new house, you won't feel an ounce of happiness about your upcoming local relocation in Boise. On the other hand, if you let your mind wander to all those beautiful things that are to come, you might feel a bit more excited about what's to come. If you really want to emotionally detach from your home before moving, we suggest that you teach yourself to focus on the brighter side of things.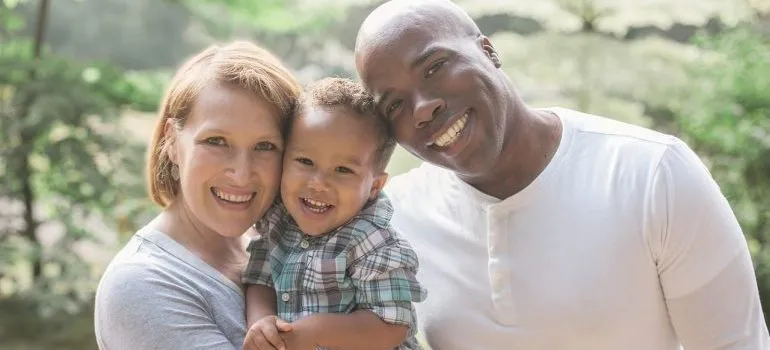 Remember the reason that urged you to move in the first place. Whether that was moving into a better school district or being closer to a brand new job that you love, your new home will come with plenty of good things. Keep your eyes on the prize and you will feel much better about your upcoming move.
Say goodbye to your home before the moving day
While it's important not to dwell on the past, it's just as important to celebrate it. That's why we suggest you take your time to say goodbye to your home before your local or interstate movers start packing your items. Of course, how you decide to celebrate your home will be completely up to you. But we can give you an idea if you need one – throw a farewell party.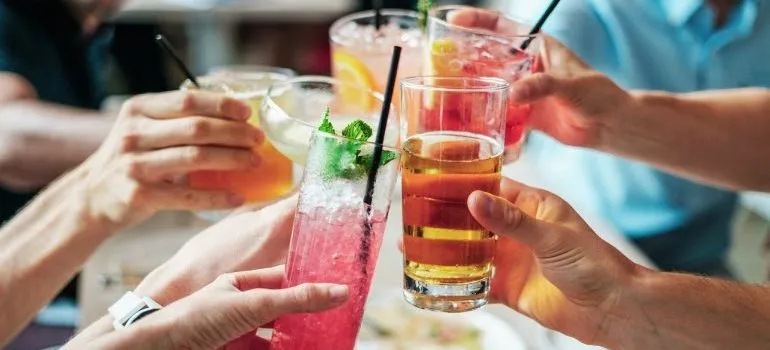 Gather all of the people that mean a lot to you and invite them to a special party. The location of the party? Your place. The agenda for the night? Sharing all the lovely memories that are connected to your home. Thus, load up on beverages, order some good food, and have an epic farewell party.
Likewise, feel free to take a night that will be dedicated to your family only. Prepare hot cocoa, get that fireplace going, and revel in all those warm memories. Having that last hooray will help you emotionally detach from your house and turn over a clean slate.
The bottom line
Your relocation to a new house is your chance to start over and have an even better life. That thought alone should be enough to help you emotionally detach from your house. Of course, your future home doesn't have to replace your old home. You can still remember and celebrate all the fun times you've had in the old house while acknowledging all the fun that is yet to come.

Everyone from the packers to the movers were awesome! They were all very professional and showed up when they were supposed to. would definitely use them again.
Let our team put together a comprehensive moving plan for you. Complete our simple free quote form or contact us at 1-208-375-0961.