Top 10 states people are moving to
If you are looking for your new home in another state, you might want to check out which are the top states people are moving to. Simple as that. If there are a lot of people flocking to one place, that means something is going on there. Perhaps there are a lot of jobs available or the quality of living is really good. Regardless of your choice, Peasley Moving & Storage can get you there in a fast, efficient, and safe manner. But before you can get to that, see which one of these states is just right for you. There are plenty to choose from!
What are the top 10 states people are moving to lately?
So, here is the top 10 list of the states that gained most inhabitants recently:
Florida
Arizona
North Carolina
Washington
Texas
Oregon
South Carolina
Tennessee
Nevada
Colorado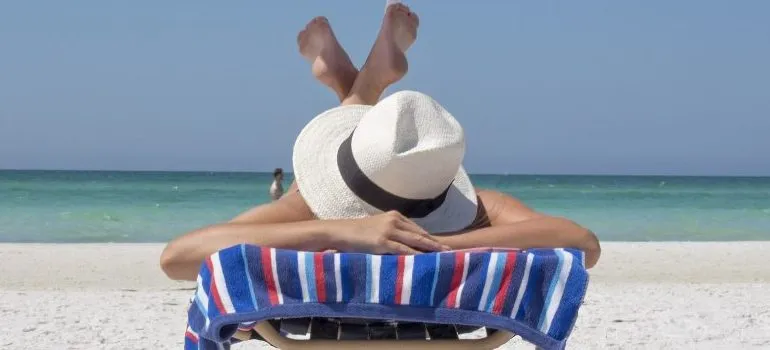 1. Number one on the list of states people are moving to – Florida
The first one, in both our list and in inhabitants gained, is Florida. Between 2016 and 2017, this state gained almost 150,000 souls. The greatest reason for this place is so popular is that it has warm weather all year around. This is especially important with retirees, who usually chose Florida for their retirement.
Another fact about Florida is that it is one of the most friendly states when it comes to taxes. There is no state income tax in Florida. Couple that with its sturdy economy and you will shortly come to the conclusion that this is, in fact, the #1 place to go.
2. Arizona
The second fastest-growing state "award" goes to Arizona. Again, it follows a similar trend of acquiring most retirees, just like Florida. According to a report from 2018, this state is one that is among the most "rapidly aging" states. A whopping 1.17 million people in this state are over 65 years old, which composes around 17% of the entire state's population.
Again, the weather is the most deciding factor as dry weather all year is favorable with the older crowd. The tax situation is also alright, and the cost of living is quite low, compared to some other states.
Also worth mentioning that, according to a US News ranking, the economy of Arizona was #10 in the entire US in 2019. The biggest contributing factors were extremely good business environments and large GDP.
3. North Carolina
Moving on, NC has its own fair share of features. The climate is quite mild in this state and there are a lot of scenic coastlines, over 300 miles of them, in fact! One of the freight companies Idaho mentioned that NC is where most of their customers choose to go. As it is with most of these high-ranking states, retirees find this place quite attractive.
Other than that, North Carolina has its own banking hub in Charlotte, and there are many huge industries operating within the state, such as pharmaceuticals, technology, and food processing, to name a few.
4. One of the popular states people are moving to – Washington
And here we come to the outlier. The state of Washington is #1 when it comes to the rising population of young workers. It is also a great place to move to with your kids! It stands to reason, due to the presence of companies such as Microsoft, Amazon, and Starbucks. People from all around the world want to come to Washington and work for these giants.
In fact, this state was #1 on the "most Millenials moved to here" list in 2016. Most of these people chose to settle in Seattle. After all, it is one of the best cities to live in if you are a young professional.
Similar to other high-ranking states, Washington does not have an income tax. I believe we are all seeing a trend here.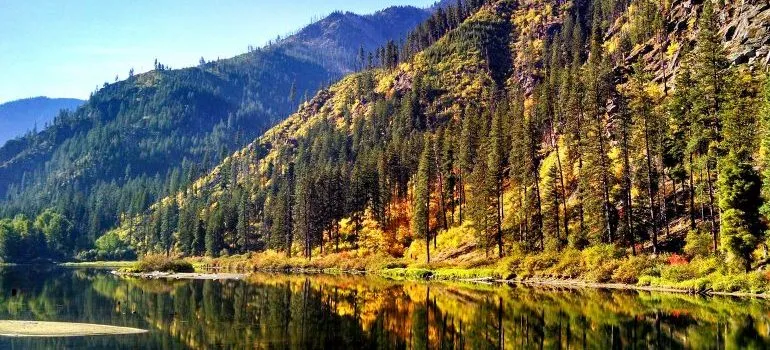 5. Texas
Then we come to Texas. This state owes its influx of residents to its really strong economy. This is the best state for business, according to CNBC. The oil industry is still going strong and for the time being, Texas is a powerhouse.
There were more than 240,000 new jobs added between 2017 and 2018, most of which in the logging and mining sector. The state is trying to also put its tech industry on its feet, with Amazon, Google, and Apple all opening new offices in this state.
6. Oregon
While Texas had the economy going for it, Oregon has its tech sector. Most of the residents that are moving to this state want to be a part of the exploding tech industry. The simple fact that Xerox and Intel now have its offices and manufacturing plants in Oregon makes this state a force to be reckoned with.
Even older people are choosing to retire here, which comes as a bit of a surprise. Most likely this is due to the climate which does have all four seasons but it is quite mild all year round. So, if you are planning to move to Oregon, you should start searching for the best moving company as soon as possible!
7. One of the top states people are moving to – South Carolina
The next one is really simple. South Carolina has that balance of great climate and quite a stable economy. This attracts all manner of people, both young and old.
The fastest-growing population is composed of people between 60 and 70 years of age and people in their 30's. The most likely reason for this is the lower cost of living combined with plenty of jobs and affordable housing.
8. Tennessee
Another popular state for retirees, Tennessee has a low cost of living as its main draw. The taxes are below average, nothing to write home about.
It is, however, a mecca of sorts for creative people. This is especially true in Nashville, where the music industry alone has almost two thousand musicians and singers.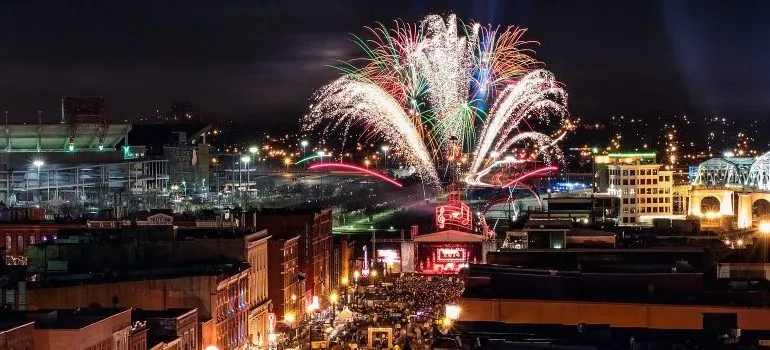 9. Nevada
Again, the main thing that Nevada has going for it is the low cost of living. In fact, due to its close proximity to it, most people that are coming here are coming from California.
The economy is strong and the private sector is growing rapidly. However, most jobs available are in small business employment, so take from that what you will.
10. Colorado
Finally, Colorado and its great outdoors is also a great state to make your home. There are companies such as Coors and Chipotle that are based here, alongside with offices from all the giants such as Apple, Google, and Amazon.
Basically, the main draw of Colorado is its beautiful mountains. If you love the mountains, this just might be the place for you.

Everyone from the packers to the movers were awesome! They were all very professional and showed up when they were supposed to. would definitely use them again.
Let our team put together a comprehensive moving plan for you. Complete our simple free quote form or contact us at 1-208-375-0961.