Moving with kids: tips&tricks
If you thought that moving on your own was stressful, just try moving with kids. This is a situation that could bring even the most composed people to their knees. And we won't lie to you, because it really doesn't matter whether you have a toddler or a school-aged child – your relocation is bound to be one bumpy ride. But how you handle the situation will make all the difference and decide whether you come out of this process as a winner. We won't even think about the alternative.
Whether you are moving down the block or across state borders, your household move with kids stands a much better chance of success if you follow the five tips we are about to give. If there's one thing our 130 years of experience taught us, it's that your kids will demand just as much attention and hard work as the upcoming moving-related tasks. That's why professional help is definitely in order.
1. Have a heart-to-heart with your kids
Adults can sometimes have trouble adjusting to a change as big as relocation. So imagine how your young ones must be feeling. They don't understand the benefits of moving to a safer neighborhood or relocating for a job. All they know is that they are suddenly leaving behind their friends, schools, and familiar surroundings. For that reason, the first thing you should do when your relocation becomes official is to have a family meeting.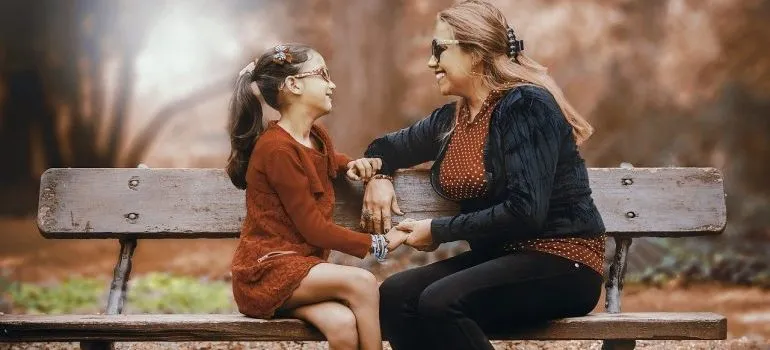 Walk your children through the entire process, explain the changes that are in front, as well as why they will be good for the entire family. Ask about their feelings concerning the future and share your past moving experiences. If you have never moved with kids before, there's one thing you should expect – random tantrums. This is completely normal and expected. But with your help and patience, your kids will slowly get adjusted to the notion of moving and you will be able to start out a new life in a new home.
2. Let your kids be involved in the moving process
One of the biggest mistakes parents make is shutting out their kids during relocation. Of course, the intention behind it is good, as parents are trying to protect their kids as much as possible. But the fact is that if you want your kids to feel more perceptive about the new home, you have to let them participate. There are a ton of ways in which your kids can help you out.
They can help you put together a garage sale.
You can let older kids decorate their own rooms.
Younger kids can pack up their toys.
And the best part is that there are so many ways to make your moving day fun that all you have to do is choose the one your kids will love the most. From decorating the boxes with stickers and different colors to making a fort out of used moving boxes, we here at Peasley Moving & Storage can guarantee that a fun moving day will significantly help when moving with kids.
3. Use your time wisely when moving with kids
There really won't be any room for improvisation. Before the moving day comes, you will have one very important task in front of you – visiting the new neighborhood and your future home. While teenagers can be involved in the decision-making process, it's not realistic to expect your four-year-old to help you form an important decision like which house to buy. But they will go through all the emotions nonetheless.
Before the day comes when your movers Boise arrive to pick up your belongings, you must take your kids on a stroll around the new neighborhood. Being familiarized with their new surroundings will definitely help them envision their future life.
Here's an extra tip: when going through your house, try to bring to life all the future fun that certainly awaits. Point out all the fun games you will play in the living room, talk about family meals while in the kitchen, and envision beautiful summer afternoons on the front porch. With such a beautiful image in mind, your kids will become eager to embark on this new chapter that awaits.
4. Have a 'see you soon' party
One of the main reasons why moving is so hard for kids is because they feel like they are going to lose their friends. So instead of throwing the usual going away party, why not invite your kid's friends over and throw a kid-friendly party? Stock up on muffins, juice, and confetti. Having fun with their friends will help your children feel less lonely and certainly less sad. And there's nothing that will be more helpful with surviving your relocation with kids than seeing a smile on their faces.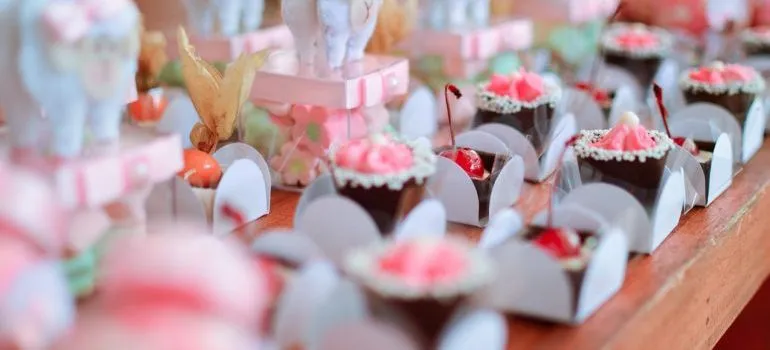 5. Enlist the help of with the kids
Once the moving day finally comes, you can rest assured that you will be swamped with work. From packing to preparing your items for storage, the list of moving tasks will just go on and on. In all that hustle and bustle, you won't have enough time to dedicate to your kids. For that reason, it's highly recommended you make arrangements for a babysitter, family member, or friend to keep the kids entertained and safe. Trust us – moving with kids will be hard even with the additional help. So you can only imagine how complicated it will be without it.

Everyone from the packers to the movers were awesome! They were all very professional and showed up when they were supposed to. would definitely use them again.
Let our team put together a comprehensive moving plan for you. Complete our simple free quote form or contact us at 1-208-375-0961.