How to choose the best moving company
Before you can proceed with your moving process, you will need to decide who will help to facilitate it. There are many good Boise moving and storage companies out there but, unfortunately, there are some bad ones to beware of as well. When deciding who to entrust your valuable belongings to, you need to be very careful indeed. If you want to choose the best moving company you will need to do some research before you do so. There are various ways to do so, all of which we will list below. The main fact that you need to remember is that the more time you invest in this process, the more certain you will be that you've made the right decision. And, if you follow our guidelines, you may save some money in the process!
So, without further ado, we present to you:
How to choose the best moving company – Guide
Here are the things that you will need to do before you can be sure that your movers are the best ones for you:
Online research
Ask your friends and family for referrals
Choose the best moving company by getting several estimates
A professional mover has a license and valuation coverage
The best moving company offers plenty of moving services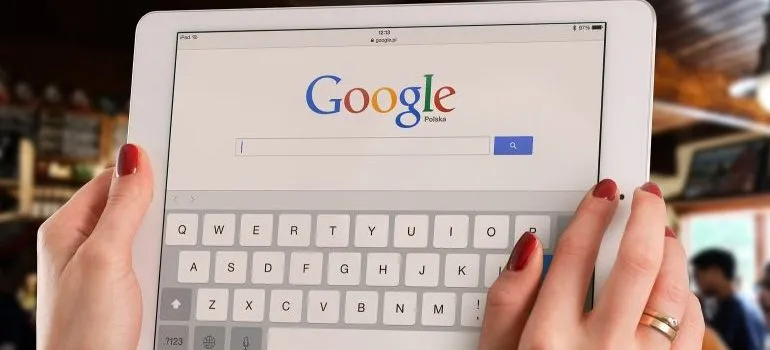 Online research
You will start by firing up that browser and looking for moving companies online. The best thing to do is to narrow your search to your area only and expand it if you don't have enough companies to choose from. Then you will need to see what online presence the company has. What are the people saying about it and its moving services Boise ID? Pay special attention to the customer reviews. Do check the ones that are on the company's website but make sure to look for them in other places, as well. This task can be quite long and arduous, to be completely honest, but it is quite worth it. When you find quality reviews, they can make or break your choice.
The fact of the matter is that you want to acquire as much information as possible about all the movers that you are interested in. This process will eliminate quite a few moving companies, based on the reviews alone!
After you finish with the review-reading, it is time to get a bit more personal.
Ask your friends and family for referrals
The best kind of referrals are those that come from the friends and family side. You can also ask acquaintances but those ones can be hit or miss, really. Simply contact everyone from your Friends & Family list and see if they have some valuable insight on your moving process. Chances are that some of them will. Even if they do not, it is a really nice excuse to get in touch with some people that you might have otherwise neglected. These referrals will reflect personal experiences and are most valuable in your search for the best movers out there. However, the most prudent way to go about this is never to trust anything implicitly.
Whatever information you do get, even if it is from your closest circle, needs to be verified. Make sure to do some additional research that is based on what the people around have been telling you. Situations can change overnight. Companies can change, everything changes all the time. Make sure you are always up to date with what is going on!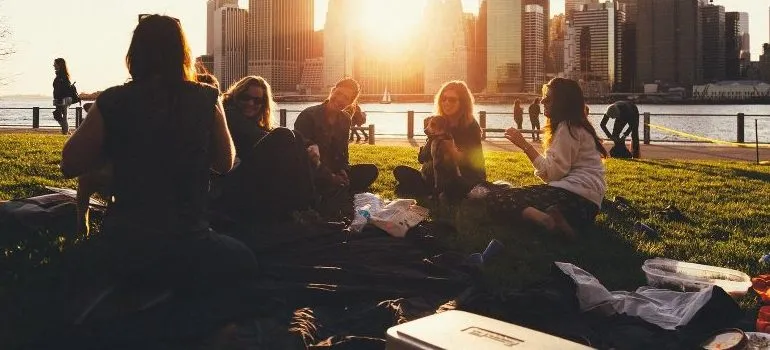 Choose the best moving company by getting several estimates
Something that you will most definitely need, regardless of anything else, are estimates. Make sure to acquire as many as you can possibly stand to acquire. This will make it really easy to figure out any possible outliers that you might want to investigate further. Most of the estimates that you receive should be within the same price range. There are industry standards, after all. However, you will get some that might be quite lower and some that might be quite higher. These are the ones that warrant special attention. In both cases, you need to figure out why the price is different. Are there some services that are either missing or extra, perhaps?
Of special note will be those estimates that have a much lower price than the others. You need to be aware that there is a thing called a "lowball estimate". In a nutshell, these estimates provide you with a low initial price but charge you extra later on. If you've done your research well, you may not even have one of these. But, in the off chance that you do, make sure that you figure out exactly what is going on. If you want to find out how much will your move cost, you should visit your mover's website and get a free quote!
A professional mover has a license and valuation coverage
Every single professional moving company will need to have a license for their operations and sufficient valuation to cover any unforeseen difficulties. This is really just basic stuff. Luckily, this is really easy to check online. Most people simply assume that every moving company, by design, will have these things. However, the unfortunate truth is that some moving companies operate without these licenses or sufficient valuation protection. We can describe these companies as a "cat in the bag". Unless you open the bag, you don't know what kind of cat it is. It is always better not to take any such risks with all of your belongings.
The reason why these companies are attractive is due to the fact that they will offer you better prices, for the most part, if you are willing to take the risk. And it is a huge risk that you're taking, to be honest.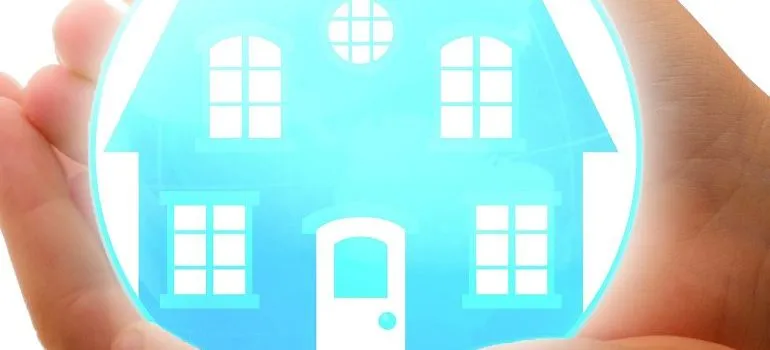 The best moving company offers plenty of moving services
Finally, when you are looking at a really good moving company, one that deserves to be among the best, you will invariably see that they offer quite a few moving services and special moving services that cost extra. Great companies have a service for anything that you might need, related to moving. If you want to choose the best moving company, you need to make sure that they offer a service for every situation.

Everyone from the packers to the movers were awesome! They were all very professional and showed up when they were supposed to. would definitely use them again.
Let our team put together a comprehensive moving plan for you. Complete our simple free quote form or contact us at 1-208-375-0961.