The Benefits of Hiring a Full-Service Moving Company
Moving to a new home can be a stressful and time-consuming process, but hiring a full-service moving company can alleviate all the relocation challenges. With their expertise and professional handling, a full-service moving company ensures a smooth and efficient transition. So, who better than professional, reputable, and reliable Idaho movers to provide you with careful packing, safe transportation, and peace of mind for your belongings? So, let's explore the benefits of hiring full-service movers in Boise, ID, and how it can transform your move into a stress-free experience!
Professional Expertise and Experience
When it comes to a successful move, professional movers bring invaluable knowledge and experience to the table. With years of handling numerous moves, they have honed their skills and acquired the best strategies and practices. Entrust your move to professionals, and tap into their expertise, ensuring a smoother and more efficient transition.
The local movers Boise offers possess the skills and knowledge required to pack, handle, as well as transport belongings safely. Movers understand the intricacies of properly packing items of all sizes, utilizing the right materials and techniques. Their experience allows them to handle delicate items with precision. They can expertly disassemble and reassemble furniture and navigate tight spaces, ensuring that your possessions arrive at your new home unscathed.
Professional expertise and experience
Convenience and efficiency
Assurance of safe and secure transport
Specialized handling of fragile items
Inventory storage services
Safeguarding specialized cargo
Personalized moving experience
Saving time and energy
Professional movers excel in managing the logistics of a move, which can save you valuable time and energy. They have well-established systems in place to coordinate transportation, plan packing and unpacking timelines, and anticipate and overcome potential obstacles. Rely on their expertise, and focus on other important aspects of your move, such as settling into your new home, while leaving the logistics in capable hands.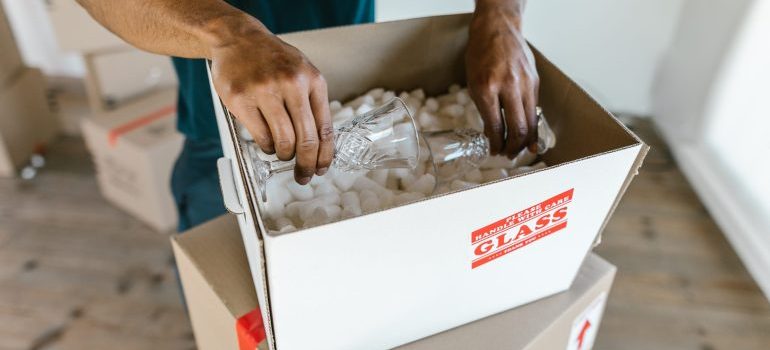 Full-Service Ease: The Convenience and Efficiency of Professional Packing and Unpacking
When it comes to the daunting task of packing and unpacking for a move, the convenience of hiring full-service movers is clear. Opting for their packing and unpacking services can significantly reduce the stress and hassle associated with these laborious tasks. With the expertise and efficiency, and quality packing supplies Boise offers, professional movers can transform the packing and unpacking process into a seamless and organized experience.
One of the major advantages of hiring a full-service moving company for packing is the assurance that your belongings will remain in good condition. Professional movers have extensive knowledge and training in packing techniques, ensuring that each item is securely wrapped, boxed, or crated. From delicate china to bulky furniture, they know how to pack items of varying sizes, shapes, and fragilities to minimize the risk of damage during transportation.
Protecting Your Valuables: The Assurance of Safe and Secure Transportation
When moving to a new location, the safe and secure transportation of your belongings is of utmost importance. Your possessions hold both monetary and sentimental value, making their protection a top priority. Reliable interstate movers Boise trusts excel in this aspect, providing the necessary expertise and resources to ensure that your items are transported with care. Hence, one of the significant advantages of hiring a full-service moving team is their access to the proper equipment and vehicles.
These professionals are also equipped with a range of specialized tools. They include dollies, ramps, and custom packing materials, to safely handle and transport your belongings. They also have a fleet of well-maintained vehicles designed specifically for moving, ensuring that your items are securely loaded, protected from shifting during transit, and delivered without damage. With their well-equipped resources, full-service movers can navigate any challenges that may arise during transportation, providing an added layer of protection for your valuables.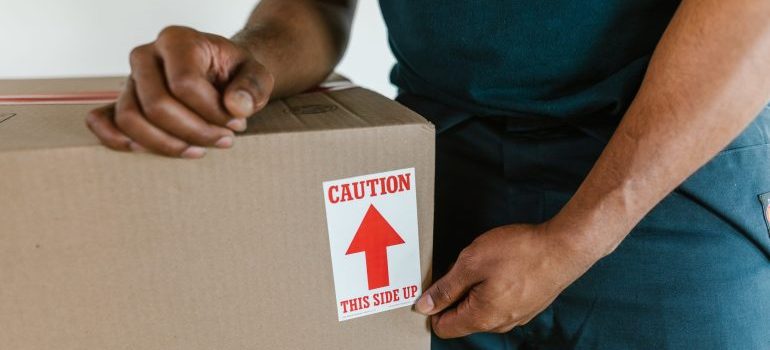 The knowledge that your belongings are safe during transit brings a valuable sense of peace of mind. Full-service movers prioritize the safety and security of your items throughout the entire moving process. They also employ proper packing techniques, secure loading procedures, and careful handling practices to safeguard your belongings from potential damage or loss. Additionally, many reputable moving companies offer insurance options to enhance the protection of your items further.
Safeguarding Fragile Treasures: The Art of Specialized Handling
When it comes to moving delicate and valuable items, specialized handling is essential to ensure their preservation. Hiring a full-service moving company that offers expertise in fragile item handling as well brings a range of benefits. From fragile antiques to delicate glassware, entrusting these items to professionals ensures they receive the care and attention they deserve. Specialized handling techniques minimize the risk of damage, allowing you to relocate your cherished belongings with confidence.
Professional movers possess extensive knowledge and expertise in packing and transporting fragile items. They utilize specific techniques and materials designed to safeguard delicate belongings during the moving process. From bubble wrap and custom crates to proper stacking and securing. These experts understand how to protect fragile items from vibrations, impacts, and shifting during transit.
Therefore, leveraging their specialized skills, commercial equipment movers ensure your fragile items are carefully packed and transported. This minimizes the potential for breakage or damage. One of the significant advantages of relying on professionals to handle fragile items is the reduced risk of damage or breakage. These experts understand the unique requirements of delicate belongings and are trained to handle them with utmost care.
Safekeeping Your Belongings: Exploring Inventory Storage Services
Full-service movers offer a convenient solution for storing your inventory, whether temporarily or for the long term. The availability of Idaho storage solutions simplifies the moving process by providing a secure location for your belongings during transitional periods. This service lets you have flexibility in your move, ensuring your items are safely away until you are ready to retrieve them.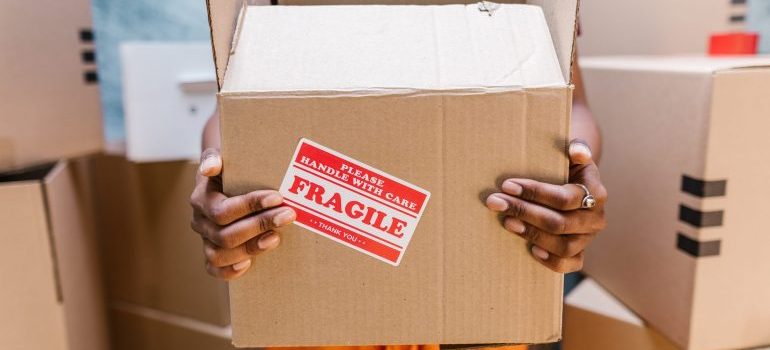 Temporary or long-term storage options provided by full-service movers bring numerous benefits to individuals and families during their move. Whether you require short-term storage while finalizing your new living arrangements or need a long-term solution for excess belongings, professional storage services can accommodate your specific conditions. Utilizing these storage options allows you the freedom to declutter your living space, streamline the moving process, and protect your items from potential damage or loss.
Professional storage facilities offer advanced security measures and convenient accessibility features. These facilities are equipped with surveillance systems, secure access controls, and fire and temperature control systems to ensure the safety and well-being of your stored items. Additionally, many storage providers offer flexible access hours, allowing you to retrieve your belongings at your convenience. When using professional commercial storage facilities, you can rest assured that your inventory is protected in a secure environment while remaining easily accessible when needed.
Unlocking the Benefits of Hiring a Full-Service Freight Company
Full-service moving companies that offer freight services provide significant benefits for businesses. These services cater to the transportation needs of businesses, facilitating the smooth movement of goods and products. If they leverage the expertise of professional movers, businesses can enhance their operational efficiency and focus on core activities.
The convenience and reliability of shipping goods and products through professional movers are paramount. With their well-established networks, extensive resources, and efficient logistics management, full-service moving companies ensure the seamless transportation of goods. They handle packaging, loading, transportation, and unloading with precision, safeguarding the integrity of the shipped items. Simply if relying on trustworthy freight companies Idaho offers, businesses can enjoy peace of mind knowing that their shipments are in capable hands, resulting in enhanced customer satisfaction and trust.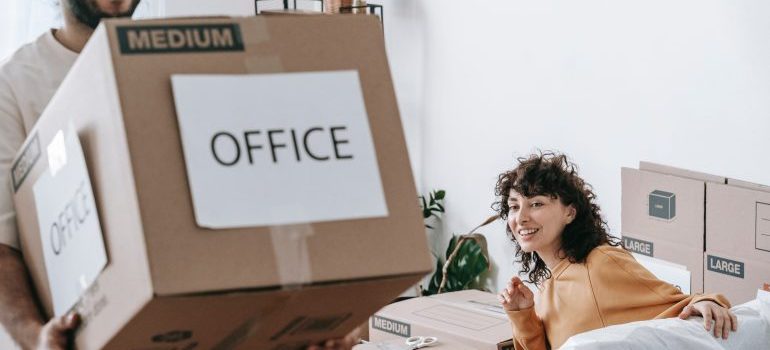 Efficient and timely delivery is vital for the smooth functioning of businesses. Full-service moving companies understand the significance of prompt and reliable office transportation in meeting customer demands and maintaining operational effectiveness. Their expertise in logistics ensures efficient management of shipments, minimizing delays and maximizing productivity. Partnering with professional movers, businesses can optimize their supply chain, reduce downtime, and cultivate a reputation for dependable and efficient delivery.
Safeguarding Specialized Cargo: The Perks of Hiring a Full-Service Moving Company
Full-service moving companies offer specialized services for the shipping of medical equipment. Catering to the unique needs of healthcare providers and facilities. These services are designed to ensure the safe and secure transportation of sensitive medical equipment, ranging from diagnostic tools to life-saving devices. Discover the tailored solutions provided by professional medical equipment shipping services to support the healthcare industry in the seamless transportation of vital equipment.
Transporting sensitive medical equipment requires a high level of expertise as well as care. Full-service moving companies possess the knowledge and experience necessary to handle such equipment with precision. They understand the intricacies involved in packing, loading, and securing medical devices to minimize the risk of damage during transit. Through specialized techniques and attention to detail, professional movers ensure the integrity and functionality of the equipment are preserved throughout the transportation process.
When shipping medical equipment, compliance with regulatory standards and proper handling practices is paramount. Full-service moving companies adhere to stringent guidelines and regulations to ensure the safety and legality of transportation. They understand the importance of maintaining equipment sterility, temperature control, and proper documentation during transit. Partnering with these professionals brings healthcare providers confidence. Their medical equipment will be transported in full compliance with industry regulations, providing peace of mind and mitigating potential risks.
From Stress to Serenity: Embracing the Peace of Mind
Hiring long distance movers Boise recommends for the entire moving process brings significant emotional benefits. Moving can be an emotionally overwhelming experience, often accompanied by anxiety, stress, as well as uncertainty. Entrusting the task to professional movers alleviates these burdens. It allows individuals and families to focus on the excitement of starting a new chapter in their lives. With professionals, the emotional load associated with the move is lightened, leading to a sense of relief and tranquility.
The physical and mental burden of moving can be daunting, with numerous tasks to manage and countless details to consider as well. Full-service movers take on the responsibility of handling the logistics, packing, transportation, and unpacking. This allows you to prioritize mental health and well-being. Offloading these burdensome tasks to professionals, individuals, and families can experience a sense of relief. This enables them to better manage their emotions and mental well-being throughout the moving process.
One of the most valuable benefits of hiring professional movers is the peace of mind that accompanies it. Professionals bring a wealth of expertise, experience, and knowledge to ensure a smooth and successful move. From meticulously packing belongings to safely transporting them to the new location, customers can rest assured that their possessions are in capable hands. This trust in professional expertise alleviates worries about potential damage, loss, or logistical challenges. This allows individuals and families to focus on embracing the excitement of their new journey.
Unlocking Time and Energy: The Advantage of Hiring Full-Service Movers
Hiring a full-service moving company provides significant time-saving advantages. Moving involves numerous tasks, such as packing, organizing, and transporting belongings, which can be time-consuming. If they entrust these responsibilities to professional movers, customers can reclaim valuable time that they can allocate to other important aspects of the move. This includes managing paperwork, saying goodbye to loved ones, or focusing on the transition to the new location.
The ability to focus on other crucial aspects of the move is a significant benefit of hiring full-service movers. Relocating involves a range of tasks beyond physical labor. Some of them are coordinating logistics, updating utilities, or settling into a new neighborhood. When delegating the moving process to professionals, it becomes easier to allocate energy and attention to these important details, ensuring a smoother transition overall.
Full-service moving services Boise ID has deliver efficient and speedy solutions for the entire moving process. With their expertise, experience, and streamlined logistics, they can handle packing, loading, transportation, and unpacking with remarkable efficiency. Movers' proficiency also ensures that the moving timeline is adhered to and that tasks are completed promptly.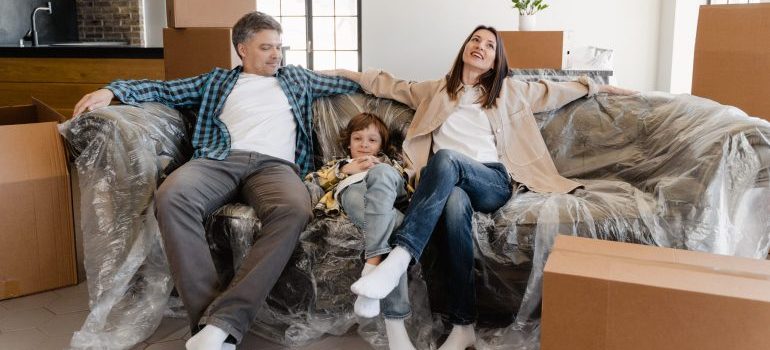 Personalized Moving Experience: Embracing Customized Services and Flexibility
The flexibility offered by full-service moving companies empowers clients to adapt services to their preferences. By selecting packing styles, transportation options, and additional services such as furniture installation services, customers have the freedom to customize their move according to their liking. This level of flexibility allows for greater control and satisfaction throughout the entire process.
Full-service moving companies offer a range of customized services, allowing individuals to personalize their moving experience. With tailored solutions designed to meet specific needs and preferences, these professionals provide a seamless journey from start to finish. The ability to customize the moving process ensures a move that aligns perfectly with individual requirements. No matter whether it's a comprehensive move where the experts handle every aspect of a partial move where clients select specific services. So, unveil the power of personalization and enjoy a move that fully covers all your requirements.
Full-service moving companies go above and beyond by offering additional services that simplify the moving process. From secure storage solutions for temporary or long-term storage needs to specialized services like furniture assembly or disassembly, these professionals provide convenient options to make the move even more effortless. Embrace the seamless journey provided by full-service movers as they handle the additional tasks that streamline your moving experience.
Making the Right Move
Hence, hiring a full-service moving company offers a multitude of benefits for a stress-free and efficient move. We have also explored the advantages, including the expertise and experience that professionals bring to ensure a smooth transition. In essence, their packing, handling, and transportation skills safeguard the belongings, providing peace of mind. The convenience of professionals managing the logistics saves valuable time and energy. Also, we've discussed specialized services for fragile items, inventory storage, freight for businesses, and customized options. So, by considering these benefits, clients can make an informed decision and enjoy a hassle-free moving experience, focusing on new beginnings with confidence as well as peace of mind.

Everyone from the packers to the movers were awesome! They were all very professional and showed up when they were supposed to. would definitely use them again.
Let our team put together a comprehensive moving plan for you. Complete our simple free quote form or contact us at 1-208-375-0961.