Storage containers vs. storage units – pros and cons
Moving, downsizing, and home remodeling have one thing in common – they all might put you in a situation in which you will have to find some extra space to tuck away your belongings for a certain amount of time. And, when that time comes, you should be ready and know what your options are. In most cases, people opt for storage units and choose the type that suits them the most. However, over the past few years, the demand for storage containers has been steadily growing. Today, they are almost as popular as traditional storage units. Even though both of these options can keep your possessions safe and secure, you will still have to decide which one you should rent. And to do so, you will want to read this guide on storage containers vs. storage units.
We, at Boise moving and storage, have written the most important information about these two and also mentioned what are the upsides and downsides of using them. So, if you want to learn more about this matter make sure to keep reading!
Storage containers
Storage containers are portable metal units that can be delivered to your home the same way storage pods Boise are being delivered. These units are very practical since they can be kept on your property or transported to a special warehouse where other containers are. In addition to this, storage containers are water-proof, durable, and designed to keep safe and secure anything that is inside them. One of the things people like about storage containers is they can be used both as storage space and moving containers. Thus, they are a pretty practical solution for those who need to relocate.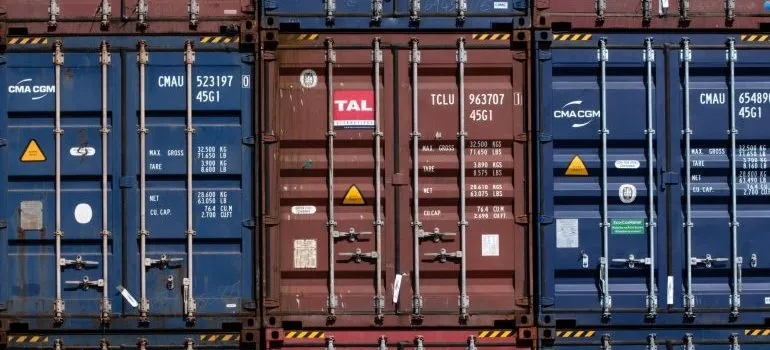 Apart from being practical, storage containers are also very convenient. You can load them at your own pace or you can simply hire a moving crew to take care of this task for you. Hiring someone to do the heavy lifting for you is a must if you need to load some big and bulky items. If you need to store your belongings long-term, they can be kept at a special facility and be delivered to you whenever you need them. However, you need to keep in mind that there are some items you shouldn't store long term and that if you ask for these deliveries quite often, it will cost you a lot. Of course, if your property is big enough, you can keep your storage container there and access it whenever you need it.
Are there any downsides to using storage containers?
Storage containers sound like a pretty cool invention, right? Yes, they are, but they are not for everyone. If you are comparing storage containers vs. storage units, you need to know what are the downsides of each option before making any decision.
Since these containers are delivered to your home, you need to have a property that is big enough. Therefore, those who don't have a driveway or live on a busy downstreet, won't be able to use storage containers. And even if you have a driveway, you might need a special permit to keep it there. This is something you will have to keep in mind while you prepare your household for storage.
Oh, there is one more thing you need to know about storage containers. If you choose to keep yours at the storage facility, you won't be able to retrieve it whenever you want. Also, the price may vary – storage containers could become more expansive during the summer, the busy season.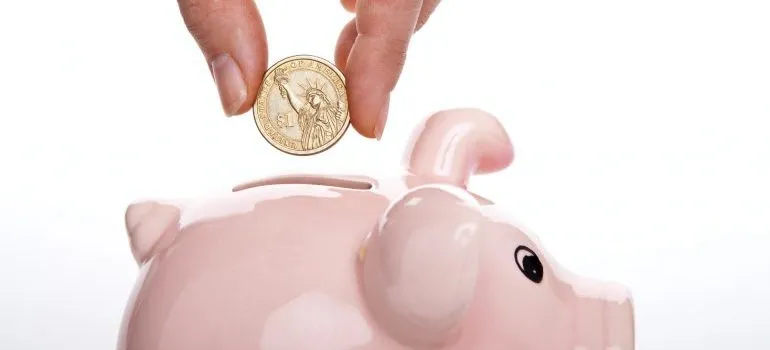 So, this was all the important information about storage containers. Now, let's learn more about storage units Boise and how they differ from containers.
Storage units
Storage units are locked rooms inside or outside the building of the company. They come in various sizes and there are also many different types. Since people are storing so many different items, there was a need for storage units that come with different amenities. Today you can get:
Indoor or outdoor storage units
Long-term or short-term storage units
Traditional or non-traditional storage units (for example a climate-controlled storage unit), and many others.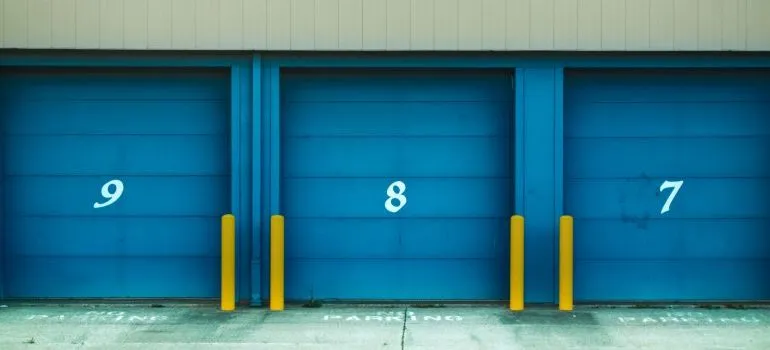 Storage units are perfect for those who want to store some sensitive goods. But, whoever opts for storage units will be presented with tons of options and solutions. Even if you need to store your belongings for a week, while you remodel your Idaho home, you will still be able to rent a storage facility that perfectly meets your needs. And, if you choose the company carefully, you won't have to worry about the safety of your belongings.
Most people describe storage units as cost-effective and practical solutions. However, you will need to keep in mind that similarly to containers, most storage facilities have strict opening hours. Thus, if you opt for indoor solutions, you won't be able to access them whenever you want. Also, since most people are loading and unloading units on their own, you will have some logistics to figure out before you store your items.
So, which one are you going to choose?
As you can see, you can learn a lot by comparing storage containers vs. storage units. The thing that is important to point out is that both of these options come with upsides and downsides. However, you can easily overcome any downside by planning every step of storing your items. So, whether you need to remodel your home, downsize it or you are moving to Idaho, both storage containers and storage units will be of use to you. Unfortunately, no one can tell you which one to choose. Only you can do that. You should define your needs, go through our guide once again and you will know what to do.  And when you do decide, make sure to contact us. Our storage facilities will be at your disposal!

Everyone from the packers to the movers were awesome! They were all very professional and showed up when they were supposed to. would definitely use them again.
Let our team put together a comprehensive moving plan for you. Complete our simple free quote form or contact us at 1-208-375-0961.