Items you shouldn't store long-term
If you're planning on moving, if you're remodeling or if you just need more space in your home, renting a storage unit can be a good solution. Many Idaho movers rent out storage space in a variety of sizes for both short- and long-term use. So regardless of whether you are looking to have your stuff out of the way for a couple of weeks or need a more permanent solution, this is something you should consider. However, when you are looking at storage as a more permanent solution, it's important to keep in mind that not everything can be stored indefinitely. There are certain items you shouldn't store long-term. So when you're renting a storage unit for a while, you'll want to avoid putting away these items.
What are some items you shouldn't store long-term?
Long-term storage is an excellent solution for many of your belongings that you don't regularly use. But it is definitely not the solution for everything. There are certain things you should never store for longer periods of time.
Plants, pets or anything else living
This should really be common sense, but you cannot and should not put anything living in storage for any extended period of time. When it comes to pets, taking care of them is more than just making them comfortable and feeding them. Animals require attention and connection with their owners. So leaving them in a storage room for any amount of time is cruel. When it comes to plants, temperature controlled storage Boise can work for a bit. But not for very long – plants need water and sunlight. So they are not suitable for long-term storage either.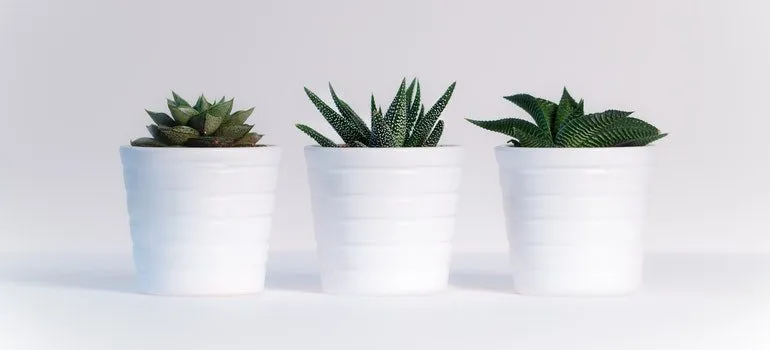 Food (even non-perishables)
Anything that comes with an expiration date cannot be left in storage indefinitely. Even non-perishable foods like canned dishes, grains and flour don't last forever. What is worse, keeping food in your storage unit can attract all sorts of pests like rats, roaches and other insects. This can cause damage to other things in your storage unit. If you're not regularly checking on your unit, pests that your food attracts can destroy other more valuable items. Finally, if you have food that you won't be using for so long that you're considering storing it long-term, it's better to let it go to others who need it more so donate to food banks instead.
Hazardous and toxic materials
There are some things that you cannot keep in storage because moving companies have restrictions against them. All sorts of hazardous materials fall into this category. This includes:
toxic chemicals,
aerosol cans,
acids and gases,
pesticides,
oil and propane, and more.
However, these are pretty broad categories. Some things you might not consider toxic are part of them. Cleaning supplies and deodorant, for example, are both hazardous and toxic materials. Storing them long term, especially without frequent supervision, could cause major damage to the rest of your items in storage and the unit itself. To avoid even attempting to store such items, get a comprehensive list of forbidden items from your moving and storage company.
Anything flammable, explosive, corrosive or otherwise potentially dangerous
In addition to hazardous and toxic materials, local movers Boise also won't store other types of dangerous items. This includes anything flammable or corrosive. So check the packaging on any items you plan on storing – if they have a little flame sign on them, they probably won't be welcome in long-term storage. If you think about it, it's quite logical: just ask yourself if what you're thinking of storing could potentially be dangerous. Of course, weapons, explosives, highly flammable liquids, motor oils, propane and other gases can be dangerous! So don't store them. If you're not sure about something, consult with your movers.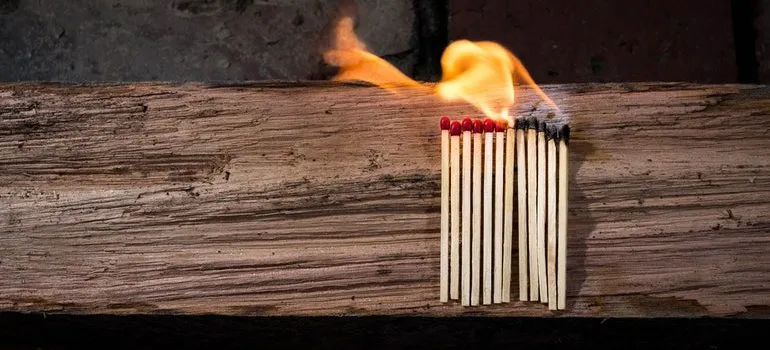 Wet or scented items
While items like wet wipes don't exactly have an expiration date, it's only logical that they will dry out at some point. The same thing goes for things that are scented – at some point, they'll stop being so. So there's no point in storing these items long-term. By the time you get them out of storage, they will have lost the most important thing about them.
Electronics
Storing electronics and appliances long term is a grey area. They are, by and large, allowed in storage units. In some cases, storing them can even be welcome. An extra refrigerator that you can take out of storage when you move to a bigger house or an old gaming console that you're keeping for sentimental reasons will be fine spending some time in storage. But more sensitive items like tablets and flat-screen TVs are far too likely to be damaged. Don't risk it – use or sell your electronics instead of storing them long-term!
Valuable and antique items you shouldn't store long-term
While some valuables and antiques won't be harmed by the conditions of long-term storage (provided, of course, that you rent the right kind of unit), it is still best not to store them for longer periods of time. Even if you invest in good safety measures, priceless items are better off where you can keep an eye on them. If you have any family heirlooms, priceless art, valuable furniture, sensitive documents that your commercial movers ID won't move or anything else irreplaceable that you don't want to risk losing, it's best to keep it out of long-term storage.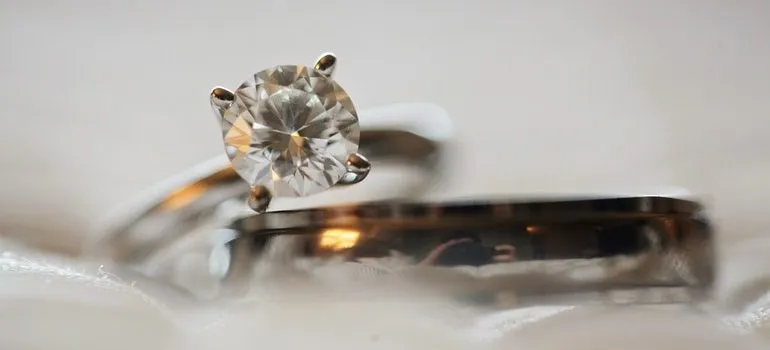 What to do with the items you shouldn't store long-term?
Just because you can't put these things in storage long-term doesn't mean you can't get them out of the house if that's your end goal. One option is to sell or donate the things you no longer use and don't really need to keep. Earn some extra cash or help someone in need and declutter at the same time – it's a win-win solution either way! But if you just want those things out of the way, not out of your life, there are other solutions. Some items you shouldn't store long-term (plants, non-perishable foods, electronics and furniture) are fine in short-term storage, for example. Others (such as some chemicals and flammables), you can store safely around the house as long as you are careful. Finally, you can try to create your own storage space by converting a cupboard or garage.

Everyone from the packers to the movers were awesome! They were all very professional and showed up when they were supposed to. would definitely use them again.
Let our team put together a comprehensive moving plan for you. Complete our simple free quote form or contact us at 1-208-375-0961.