A state where natural beauty meets a thriving community spirit, Idaho offers a unique living experience. This guide to moving to Idaho is crafted to navigate you through Idaho's scenic landscapes and dynamic cities, where tranquility and adventure coexist. From the bustling streets of Boise to the peaceful trails of the Sawtooth Mountains, Idaho presents a diverse range of lifestyles. As you plan your move, the best Idaho moving company team will provide insightful details about life in the Gem State, from finding your ideal home to integrating into local communities. You'll see that Idaho isn't just a place to live; it's a setting where life's moments are enriched by the backdrop of its stunning environment and the warmth of its people.
A State of Varied Landscapes
Before you pack your bags, understanding Idaho's geographic diversity is essential. The state is split into several distinct regions, each offering unique living experiences. Let's explore them to find the one that best suits your lifestyle and preferences:
Northern Idaho: Known for its lush forests and abundant lakes, including the famous Coeur d'Alene. This region is a paradise for outdoor enthusiasts, offering hiking, fishing, and skiing activities.
Southwestern Idaho: Home to Boise, the state capital, this area integrates urban living with easy access to nature. The Boise River Greenbelt and nearby mountains provide a perfect escape for city dwellers moving here with interstate movers Boise recommends.
Eastern Idaho: Characterized by its high plains and proximity to Yellowstone and Grand Teton National Parks. This area is ideal for those who appreciate quieter towns and scenic beauty.
Central Idaho: Dominated by the Rocky Mountains and the Sawtooth National Recreation Area, it's a haven for adventurers seeking rugged terrain and untouched wilderness.
Each of these regions presents a unique lifestyle and environment. So, are you drawn to the vibrant city life of Boise or the tranquil beauty of Northern Idaho? Understanding these differences is key to finding your ideal home in the Gem State.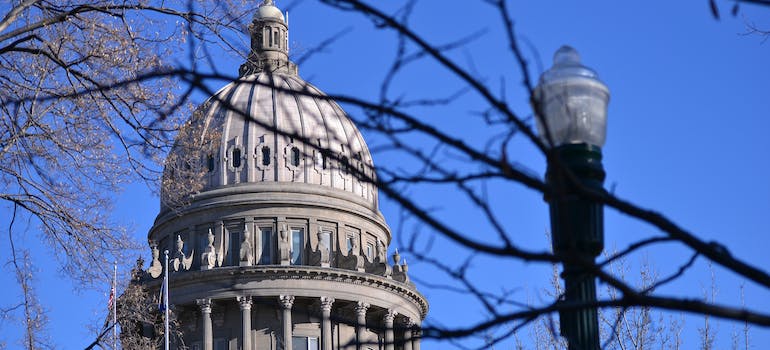 Climate Considerations in Idaho
Idaho's climate is as varied as its geography, influenced by its vast landscapes. Here's a closer look at the climate patterns:
Northern and Central Idaho: These regions experience a continental climate with maritime influences. According to the National Weather Service, Northern Idaho cities like Coeur d'Alene receive an average annual snowfall of about 42 inches, creating a winter wonderland ideal for skiing and snowboarding. Summers are moderate, with July temperatures averaging around 70°F.
Southern and Eastern Idaho: Characterized by a semi-arid climate, these areas enjoy hot summers and cold winters. Boise, in Southwestern Idaho, experiences average high temperatures in the 90s during July and August, per the U.S. Climate Data. Winters are harder, with temperatures often dipping below freezing.
The state's varied climate influences daily life and intertwines with the housing market. Exploring Idaho's housing options reveals how each region's climate can complement your lifestyle preferences. Take it into account if you're moving here with long distance movers Boise offers, drawn to snowy mountains or sunnier plains.
Idaho Housing Market Insights for 2023
In October 2023, Idaho's housing market exhibits subtle yet noteworthy shifts. The median home price has risen slightly to $484,000, a 0.7% increase compared to the previous year. However, this increase is coupled with a noticeable decrease in the number of homes sold and available on the market. Specifically, sales have dropped by 15.4%, and the inventory of homes for sale has declined by 27.2%.
Regional Variations in Idaho's Real Estate
The real estate trends in Idaho show considerable variation across different cities. For instance:
Twin Falls is witnessing a significant rise in home prices, an increase of 19.6%.
Coeur d'Alene and Lewiston are also seeing notable growth, each with a 7.2% rise in home prices.
Boise's market is growing steadily, with a 5.7% increase.
In contrast, cities like Caldwell, Post Falls, Nampa, Eagle, and Hayden are experiencing a downturn in home prices.
This is particularly good news for everybody interested in settling here with the help of movers Nampa ID locals recommend.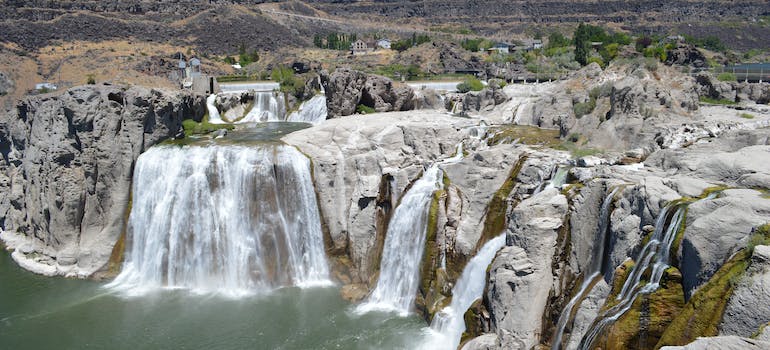 Supply and Demand in the Housing Market
The number of homes available for sale in Idaho stands at 8,235, marking a 27.2% decrease from the previous year. Hence, this reduction in housing supply and a 9.0% decrease in new listings indicate a tighter market where fewer homes are available for buyers. Despite this, the supply of homes relative to the demand of people moving to Idaho remains stable.
Competitiveness of the Market
Approximately 10.9% of homes in Idaho are sold above their listing price, slightly less than the previous year. This trend and 39.0% of houses that have seen price reductions suggest a market becoming less competitive. However, homes generally sell close to their asking prices, as indicated by the sale-to-list price ratio of 98.0%.
The Idaho housing market in 2023 presents a nuanced picture for those seeking Idaho international movers: moderate price growth, tightening the number of homes available, and varying degrees of market activity across different regions. This environment offers unique opportunities and challenges for buyers and sellers, highlighting the importance of understanding local market conditions for informed real estate decisions.
Settling into Idaho – What to Expect
Relocating to Idaho is a comprehensive experience beyond simply changing your environment. It encompasses becoming a part of the local community, familiarizing yourself with the education system, and exploring employment offers. As you prepare to settle into life in the Gem State, here are some key aspects to consider for a smooth transition.
Exploring Idaho's Education System
Idaho's education landscape is diverse, offering a range of quality options for students of all ages. For instance, the state's public school system includes standout districts like the Boise School District, known for its high graduation rates and strong academic programs. In higher education, Boise State University stands out for its innovative initiatives like the Blue Turf Thinking program, fostering creative problem-solving skills among students.
The University of Idaho, another key institution, is renowned for its research in agriculture and engineering, reflecting the state's economic strengths. For those seeking vocational training, the College of Western Idaho offers a variety of technical and career-specific programs, aligning education with the state's evolving job market needs.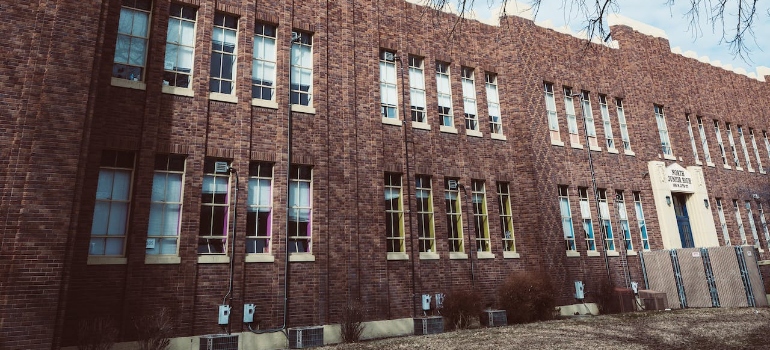 Employment Opportunities in Idaho
Idaho's economy is dynamic, with several industries driving job growth. The tech sector, particularly in Boise, is burgeoning, with companies like Micron Technology and Clearwater Analytics providing numerous high-tech employment opportunities. Agriculture remains a vital part of the economy, with companies like Simplot offering careers in food production and agribusiness.
Manufacturing is also rising, with an increasing number of manufacturing plants, such as the Chobani yogurt factory in Twin Falls, contributing significantly to job creation. For job seekers, resources like the Idaho Department of Labor's job search tools and various career fairs across the state offer gateways to these opportunities.
In Idaho, you'll find an education system adapting to the needs of a modern workforce and a job market brimming with opportunities in established and emerging sectors. This combination makes Idaho not just a place to live but to grow and thrive professionally and academically.
Idaho's Lifestyle and Community
Moving to Idaho also means becoming part of a community with its unique lifestyle and culture. Here's what you can look forward to as you make Idaho your new home.
Rich Cultural Scene in Idaho
Idaho's cultural landscape is as varied as its natural scenery. In cities like Boise, the arts scene is energetic, with venues like the Boise Art Museum and the Idaho Shakespeare Festival offering a rich array of artistic experiences. The state also celebrates its diverse heritage through events like the annual Native American Powwows and the Basque Festival, which showcase the unique cultures contributing to Idaho's identity.
The Treefort Music Fest in Boise is a must-visit for music lovers, featuring various musical genres and artists. Additionally, for all those considering moving services Boise ID offers, know that smaller towns across the state host local festivals and events, reflecting the tight-knit community spirit that Idaho is known for.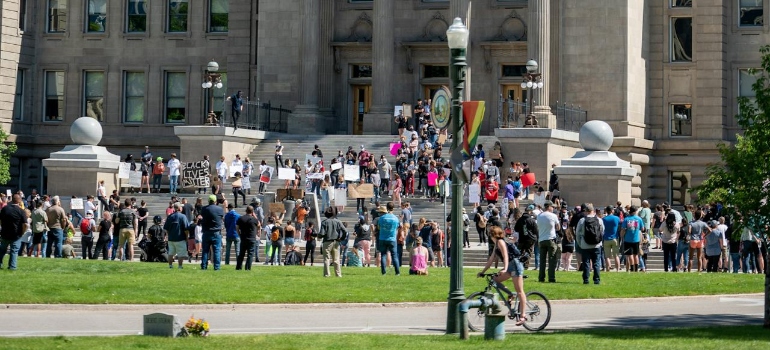 Outdoor Adventures in Idaho's Natural Landscape
Idaho is a paradise for outdoor enthusiasts. The state's varied terrain offers everything from skiing and snowboarding in Sun Valley to fishing and boating in the scenic lakes of Coeur d'Alene. Hikers and mountain bikers will find endless trails in the Sawtooth National Recreation Area, while the Snake River provides opportunities for whitewater rafting.
Moreover, the state's commitment to preserving its natural beauty is evident in its numerous state parks and protected areas. Maybe you're seeking a peaceful hike in the Ponderosa Pine Scenic Byway or an adrenaline-filled adventure in the rugged landscape of Hell's Canyon? Idaho's natural wonders are a constant source of exploration and enjoyment.
Community Life and Local Traditions
Idahoans take pride in their communities, strongly emphasizing neighborliness and civic engagement. From farmers' markets in towns like Ketchum to community events in the Treasure Valley, a sense of belonging and togetherness permeates life in Idaho. Local traditions, whether a neighborhood barbecue or a high school football game, bring people together and foster a sense of community.
Making Your Move to Idaho: A Seamless Transition
As you prepare to relocate to Idaho, understanding the logistics and nuances of moving can make your transition smoother and more enjoyable. Here's what you need to consider for a successful move to the Gem State.
Planning for Moving to Idaho
Relocating to Idaho, like any move, requires careful planning and organization. Therefore, start by researching moving companies with long-distance relocation experience, especially those familiar with Idaho's geography. A storage unit in Idaho can be a practical solution if you have more belongings than space. This lets you gradually move items into your new home without cluttering your space.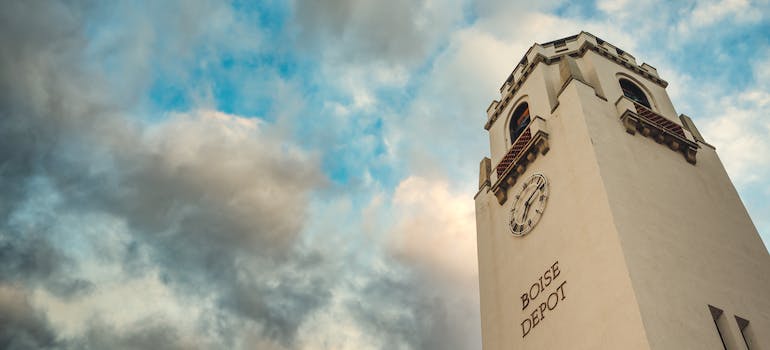 Consider the timing of your move; Idaho's winters can be challenging in the northern regions, so a summer or early fall move might be more practical. Packing for your move also demands attention to detail. Given Idaho's diverse climate, ensure your belongings include gear for both outdoor adventures and the state's varied weather patterns. Besides, don't forget to transfer or set up essential services like utilities, internet, and healthcare in advance to ensure a smooth transition into your new home.
Settling into Your New Home
The best piece of advice is never to procrastinate when it comes to your residential relocation in Idaho. But once here, take the time to explore your new surroundings. So, visit local businesses, meet your neighbors, and engage with community events to build your new network. Understanding local regulations, such as vehicle registration and driver's license requirements, will also be crucial in the first few weeks.
Ready for Your New Idaho Life?
Idaho offers a remarkable mix of serene natural settings and vibrant community life, promising a lifestyle many find appealing and balanced. So, as you look for moving estimates and prepare for moving to Idaho, you're stepping into a state celebrated for its stunning natural vistas, diverse culture, and robustly growing economy. Hence, the key to a successful transition lies in thoughtful planning and an openness to immerse yourself in Idaho's community dynamics from the outset. This approach can transform your move into a rewarding journey as you begin a new, enriching life chapter amidst some of the country's most beautiful backdrops.

Everyone from the packers to the movers were awesome! They were all very professional and showed up when they were supposed to. would definitely use them again.
Let our team put together a comprehensive moving plan for you. Complete our simple free quote form or contact us at 1-208-375-0961.