The Gem State (Idaho's state nickname) truly is a completely appropriate nickname for this beautiful territory. With a captivating landscape, great economic opportunities, and welcoming people, it's easy to see why moving to Idaho could be on one's mind. If you are considering moving to one of the fastest-growing states in the United States, then you came to the right place. Peasley Moving & Storage is an Idaho moving company with 130 years of experience.
Our years of service to our fellow Idahoans are what make us 100% competent for revealing all the little tips and tricks you need to have in mind. From interesting facts about this lovely state to all the tasks you need to tackle before your relocation, we will leave no area uncovered.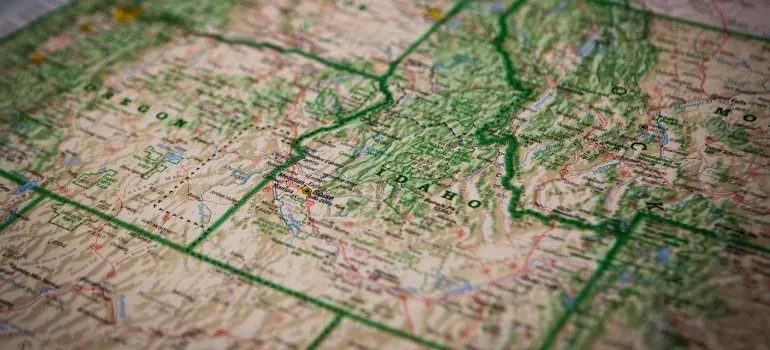 Key facts about the Gem State
Rich in natural resources
The reason why Idaho earned its nickname as the Gem State stems from the fact that it is rich in natural resources. From silver and lead to actual gems, such as topaz and jade, Idaho has it all. Not to mention how scenic the landscape is here. That will be just another plus of relocating to Idaho.
It's all about the agriculture
Idaho has a multi-million dollar agricultural sector that produces everything from potatoes to peas and dairy products. The Idaho State Department of Agriculture has announced that the state produces 185 commodities, with 27 of them having a top ten ranking in the nation.
Before you embark on your relocation, you should be prepared for extreme weather conditions. With snowy winters and extremely hot summers, the weather in Idaho can be marked as extreme. This is something to be careful about if thinking about getting a storage unit in Idaho. You'll definitely want to opt for the climate-controlled facilities.
A high rate of homeownership
69.6% – that's the percentage of people who are homeowners in Idaho. With that number, the Gem State is the 12th-highest state in the nation when it comes to homeownership rates. Considering the fact that a home purchase is a pricey investment, you can only imagine how smitten people are with the state and the people in it.
Moving to Idaho 101
Has the decision about relocating to the Gem State been finalized? Great! We certainly believe you have made the right decision. However, you need to be ready for the dozens of tasks that need to be done before the big day arrives. One of the most important pieces of advice we can give you is to never procrastinate when it comes to your residential relocation in Idaho. There is a plethora of moving tasks that only you will be able to handle, so there is no point in leaving them for the last moment.
1. Find a perfect match
It goes without saying that you can attempt to move in the DIY style. After all, you wouldn't be the first person to do so. But every relocation, be it local, long-distance or interstate one, stands the best chance of success with some professional help. The good news is that these days, there are hundreds of moving companies competing in the same area. So if you are looking for a moving company in Idaho, all you have to do is dig deep.
Visit the websites of many different Idaho movers, read customer testimonials, and request moving quotes from all of them. A comparison of the results should give you a clear winner. Just make sure that, while comparing the quotes, you don't look for the lowest price only. Instead, pay special attention to their range of moving services Boise ID. If you need to have your piano relocated, it's ludicrous to hire a company that doesn't offer piano moving services.
2. Make a moving checklist
From shopping for packing supplies to packing your boxes and everything in between, you can rest assured that your relocation is going to be a process accompanied by different tasks. As the moving day gets closer, it will be much easier to forget about a crucial obligation, such as switching your utilities. To avoid getting sidetracked and losing sight of what's important, you should sit down with a pen and paper and create a moving checklist.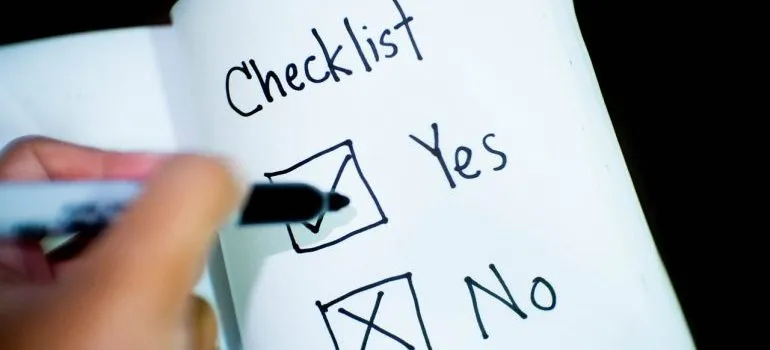 The more details you include, the easier it will be for you to get everything in order. In fact, you might even finish all the tasks days before your interstate movers Boise come knocking at your door. Just think how much more enjoyable your relocation would be if this were to happen.
3. Always declutter before moving to Idaho
The circumstances of your relocation don't matter. Nothing can change the fact that decluttering should always be a mandatory part of any relocation process. Not only will you be able to move with a lighter load, but you will also be able to significantly cut your moving costs. Many moving companies charge based on the weight of the cargo you are transporting, so it only makes sense that fewer items will equal a lower relocation price. So set apart a couple of days for this process and make sure you bring only the essentials with you. That will be a perfect way to start your new life, don't you think?
Your move to Idaho will be a wonderful thing
As long as you find an appropriate moving company and don't procrastinate with moving preparations, we have no doubt that your move will be marked as a positive event in your life. Sure enough, some stress is bound to be a part of the process. But after moving to Idaho, you will realize that all the stress and worries you have experienced were completely worth it. We haven't met many persons that regretted moving to the Gem State. And, remember, we have been doing this for 130 years!

Everyone from the packers to the movers were awesome! They were all very professional and showed up when they were supposed to. would definitely use them again.
Let our team put together a comprehensive moving plan for you. Complete our simple free quote form or contact us at 1-208-375-0961.