Shipping mistakes you should avoid
If you are shipping inventory to your business partners, relocating a company, or moving your home to another continent, transportation of your inventory will not be a simple process. Before hiring a reliable moving company, you should know how to prepare your inventory for shipping in order to avoid any trouble. There are many shipping mistakes you should avoid, some more common than others. Take a look at how to recognize mistakes in planning transportation, and organize this process professionally.
The most common shipping mistakes you should avoid
When shipping your inventory to another state or overseas, many factors will define the success of this process. There are some things that you should do to prevent complications during this process, no matter the nature of your delivery. Here are some of the most common shipping mistakes you should avoid in the future: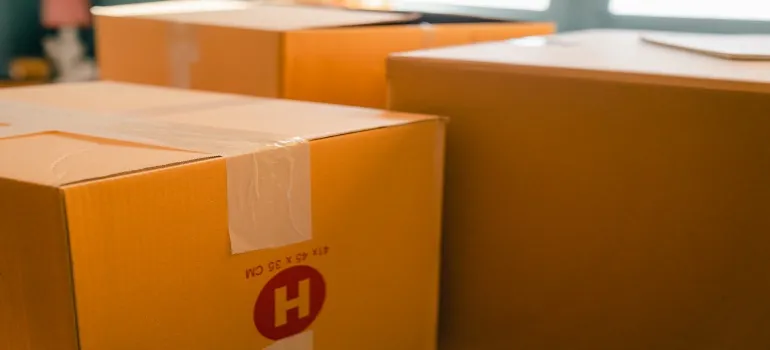 Improper packing method
Choosing the wrong freight class
Incorrect shipping address
Inaccurate evaluation/measurement of the shipment
Hiring the wrong shipping company
Let's explain all of these possible mistakes step-by-step and see the ways how to avoid them.
Improper packing method
One of the most important shipping mistakes you should avoid is packing the inventory improperly. Although there are many different ways of packing the shipment, most professional freight companies know how to pack every delivery the right way. Depending on the size, content, and weight of your shipment, improper packing could cause damage or an even worse problem during transportation. Moreover, shipping companies can also refuse to provide transportation services if your inventory is packed the wrong way. It can cost more to tightly secure your shipping containers, but the risk of improper packing can only bring trouble.
Choosing the wrong freight class
When moving business inventory, most companies choose to save money this way or the other. However, choosing the wrong freight class is not worth saving a few bucks. In any case of shipping container overseas, you must be aware of the nature of the inventory. Some types of sensitive inventory require specific types of transportation. The freight class you choose will have a certain level of valuation coverage necessary to secure your shipment in case of any damage. In order to provide this valuation, a shipping company might suggest the best freight class for your needs.
Incorrect shipping address
Speaking of shipping mistakes you should avoid, the next one seems unlikely to happen. It might seem like a rare mistake, but shipping containers get to the wrong address daily. Very often, business owners hire more than just one moving company in order to transport their goods overseas. In cases like these, misunderstandings are common, which can result in delivery getting to the incorrect shipping address.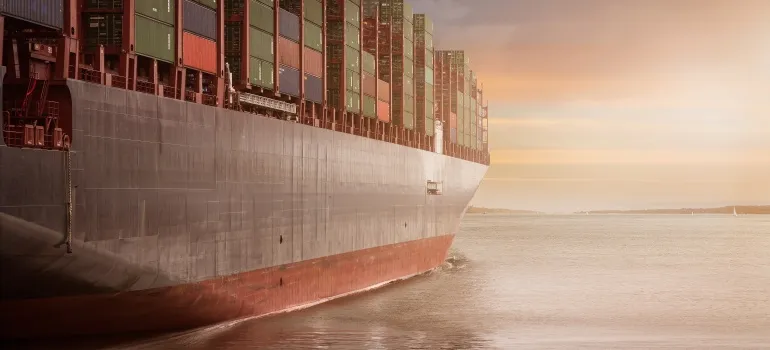 Besides multiple carriers, one wrong letter or a number in the shipping paperwork can also cause this trouble. This is why you should thoroughly check all the paperwork before shipping your inventory. In the case of transporting sensitive inventory like, for example, medical equipment, you should make sure to hire a company specializing in this sort of transportation. In this case, by hiring reliable medical equipment shipping services, you will ensure the safety of your goods and your inventory will be in safe hands.
Inaccurate evaluation of the shipment
Before the process of transportation begins, your shipment will go through different stages of evaluation. Inaccurate evaluation of your inventory is one of the biggest shipping mistakes you should avoid. Estimating the weight, size, and content of your shipping containers is of great importance. By inaccurate assessment of any of these factors, your inventory can have troubles crossing borders and you can get stuck in complicated paperwork.
The biggest problem with these estimations is choosing the right person who is responsible for this job. The most experienced industrial moving services you hire should have all the right tools to weigh the shipping containers and check their content. This is why you shouldn't save money on hiring shipping experts, especially if the quote they offer you is reasonable.
Along with the wrong evaluation and measuring of your shipment, relocation specialists could add to your existing costs. This means that even the smallest mistakes in measuring your shipping container could result in unnecessary shipping costs. By hiring the right company for this job, you might save money and avoid trouble.
Not choosing the right shipping company
Most shipping mistakes you should avoid happen as a result of the wrong planning of the transportation process. To begin with, hiring reliable shipping experts should be your priority, especially when moving large amounts of inventory. No matter the nature of your shipment, a good moving company can handle this process from beginning to end. Your movers can help you handle the paperwork, prepare your inventory correctly organize safe transportation. Besides handling this process, a moving and shipping company can also provide packing and crating services, and provide a safe warehousing solution in case you need one. Not choosing the right shipping company or saving money rigorously, you could only prolong this process and end up in trouble.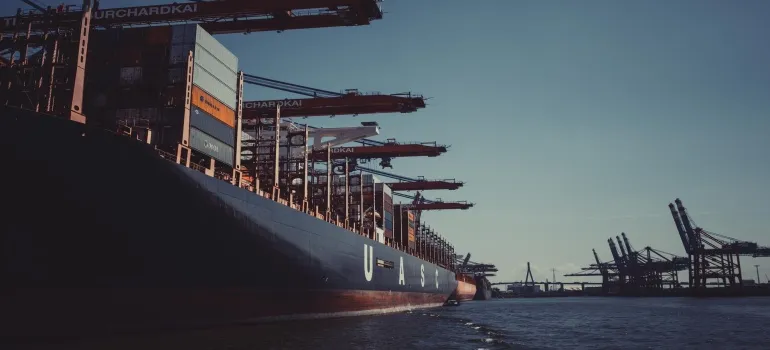 There are many shipping mistakes you should avoid, but some of them happen more often than others. Make sure to let professionals suggest the best transportation method as well as a safe storage solution. No matter what type of inventory you ship, your movers can take a lot of trouble off of your shoulders.

Everyone from the packers to the movers were awesome! They were all very professional and showed up when they were supposed to. would definitely use them again.
Let our team put together a comprehensive moving plan for you. Complete our simple free quote form or contact us at 1-208-375-0961.