9 essential tips for long-term storage
At some point in our lives, we figure out that our current storage space is simply not enough. While storing some of your items for the short term is straightforward enough, long-term storage requires additional thought put into it. Storing your items for the long term requires much more than simply looking for the best Idaho storage solutions. It also requires planning and quite a bit of prep work. That is why, in this article, we will provide you with nine essential tips for long-term storage, allowing you to have the best experience possible.
What are those essential tips for long-term storage that will make your life easier?
Decide on what you will be storing
Find the appropriate storage facility
Prepare your items for their stay in the storage unit
Be very careful how you pack
Avoid using plastic bags
Keep your furniture covered
Get someone to check on your items from time to time
Check valuation coverage options
Label all the boxes
As a bonus tip, you may want to set up autopay for your storage rent. Chances are that there will be times when you simply forget all about the storage unit and all the items within it. By paying your storage bill automatically, you will be able to travel and go about your business without needing to think about whether you paid the storage bill or not. Of course, if you are utilizing business storage solutions, this tip becomes even more essential. Failing to pay your storage bill on time can lead to considerable setbacks, after all. You'd much rather avoid all of that.
Figuring out your storage needs
The very first thing you will need to do is figure out exactly what you will be storing inside your storage unit. To do so, you will need to go through all your belongings and make sure that storing them is the right thing to do. Ask yourself the following questions:
Do the items I am storing have sentimental value?
Are the items I am about to store expensive?
Are the items in good condition?
Am I going to need these items at any point in time?
Are the items functional and serve a purpose?
Are the items hard to replace?
If you can answer "Yes" to at least two questions for any particular item, then storing it is the right call. Otherwise, you may want to sell, donate, or give it away. It is rather easy to simply store everything and not think about it but that is the wrong approach to take. At Peasley Moving & Storage services Boise ID, we believe that careful consideration of your storage needs is essential to an excellent storage experience. By minimizing the number of items you will be storing, you will be able to rent a smaller storage unit, meaning that there will be lower upkeep costs.
Finding the appropriate storage facility
To find the ideal storage facility for your needs, you will need to consider the following:
Storage unit size
Condition of the storage facility
Security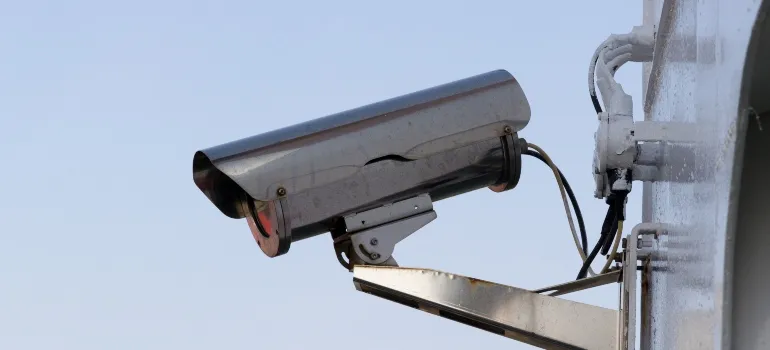 You will want to rent a unit that is large enough to fit all your belongings inside it, but not as big that you have a lot of unused space. Remember, the smaller the unit, the cheaper it is to rent. Second, your storage facility needs to be in good condition as that directly relates to how safe your items are inside it. Lastly, the security of your storage unit absolutely needs to be top-notch. As one of the top movers Star ID has to offer, Peasley Moving & Storage offers a large variety of storage unit sizes, all in great condition, with extensive security measures. We will also help you select the perfect unit for your needs and provide essential tips for long-term storage that pertain to your particular situation.
Temperature-controlled storage facility
Some items all but require to be stored within temperature-controlled conditions. Items such as electronics or wood furniture need to be stored within a temperature-controlled storage facility. While this may not be as important when it comes to short-term storage, it is essential when storing temperature-sensitive items for the long term. If you have any such items, finding a storage facility that can provide you with adequate storage units is quite essential.
Preparing the items for long-term storage
Once you've figured out which items you will be storing, and have found an adequate storage facility for the purpose, it is time to do some prep work. First, you will need to prepare an inventory list. To do so, write down every item that is going to be stored and note its condition as well as its value. For added convenience, create an electronic copy of the list that you can access at any time.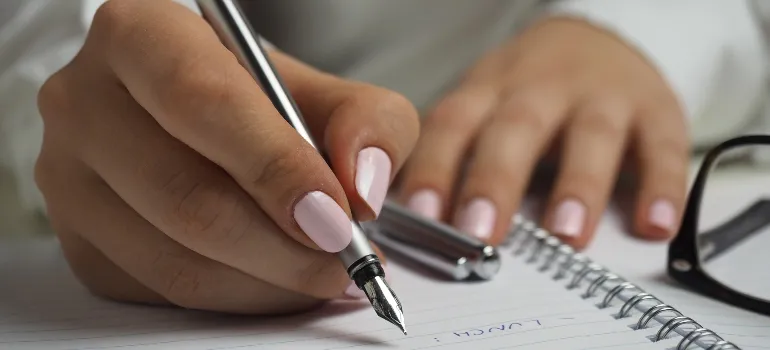 Before storing any item, you will want to thoroughly clean it first. This will prevent any staining and keep pests at bay. Of course, you will not have to worry about pests if you rent a storage unit from one of the best long distance movers Boise has to offer, but it is always better to be safe than sorry. Wooden surfaces need to be carefully wiped, fabric materials need to be washed, and any appliances need to be disinfected. Of course, make sure to vacuum any upholstered furniture as well.
After cleaning, make sure that you thoroughly dry each and every item. This is perhaps the most important step of the process. You should give it your full attention.
Packing tips and tricks to use before storing items long-term
Alright, your items are nice and clean now, all that is left is to pack them. This step is quite deceptive, as you may not realize how much work it takes to complete. If you find yourself pressed for time, remember that you can always hire some of the moving services Boise ID offers and make it easier on yourself. When it comes to packing for long-term storage, you will want to use sturdy cardboard boxes. Make sure to check both the boxes and items for any moisture before packing.
The most important thing to consider is how you are going to stack your boxes. For example, the heaviest boxes need to go on the bottom, with the lighter ones being on top. Furthermore, you will want to ensure that any boxes that contain breakable items receive additional attention and packing supplies. And you never want to keep boxes and furniture on the floor if you can avoid it.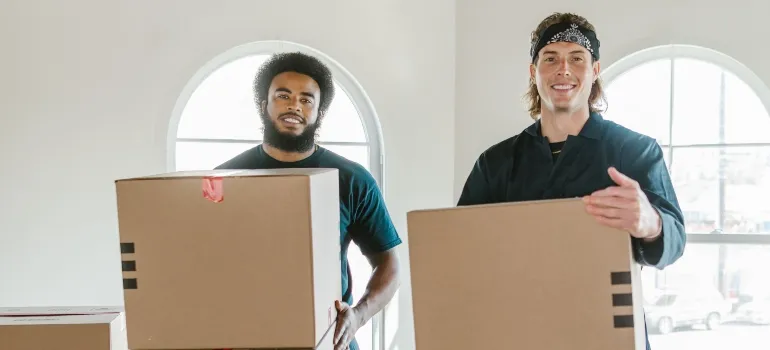 When it comes to packing supplies, you will want to only utilize high-grade supplies for long-term storage. You can get high-quality packing supplies Boise at a number of places, but it may be best to contact professional movers. While you are purchasing supplies, make sure to ask for additional tips on their usage. Sometimes, an expert tip can make all the difference between an item in excellent condition and a broken one.
Try not to use plastic bags
It may be very convenient to pack some of your items inside plastic bags. Normally, this is an efficient, quick, and cheap way to pack but it simply does not work when storing items for the long term. The reason why you should avoid plastic bags is due to the fact that plastic does not "breathe" and is therefore prone to trapping moisture. Moisture creates mold and mildew and is one of the greatest dangers to your belongings. It is also the primary reason why you went to all that trouble to clean and dry your items. You don't want all that work nullified just because you packed your items within plastic bags, after all.
All furniture needs to be covered
The best practice when storing any furniture piece is to cover it first. This will prevent most of the dust from falling on your items, prolonging their lifespan. Again, you don't want to use plastic for this purpose. The cheapest solution is to utilize any old sheets or blankets that you might have, but there are professional solutions as well. For example, while a thick plastic cover is dangerous, plastic wrap is actually quite safe to use to cover your furniture.
Of course, every piece of furniture is different. What you may want to do is consult professional interstate movers Boise has, and have them recommend you the ideal covering for your furniture pieces. Sometimes, a simple blanket will do the job just fine but at other times another solution may be required.
You might want to ask someone to check on your belongings from time to time
Even though you might have found the perfect storage unit and prepared your items to the best of your ability, it is always a good thing to check on them from time to time. However, most people that are storing items for the long term are unable to do so in person. If you fall into this category, what you need to do is ask someone to do it for you. This person would ideally be a local, living in the city of Boise, near the storage facility.
Aside from checking up on your belongings, there are many other reasons why you might want to have someone "in charge" of your belongings while you are away or otherwise preoccupied. An example of this is storing a vehicle. As you may already know, almost every vehicle needs to be driven from time to time. And since you can't do it on your own, you need someone to do it for you. You may also require an item from your storage unit to be shipped to you at a certain point. While you can definitely arrange that with your storage provider, it is always better to entrust it to someone that you know.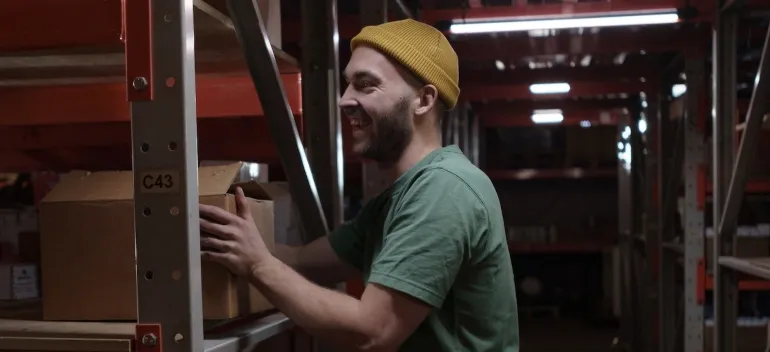 Valuation coverage for peace of mind
Even though you may have selected a storage unit that has all the security systems in place, accidents can always happen. And the more time passes, the more chance an incident may occur. When storing items for the long-term, it is in your best interest to make sure that your value coverage will cover anything that might happen. By knowing that you will be covered, no matter what, your peace of mind will be guaranteed.
This is especially important if you are storing business equipment, as its loss or damage may heavily influence your future operations. Our Boise office movers recommend that you do a careful analysis of what your current value coverage plan covers and whether there are any gaps in the coverage. For example, a common occurrence is that a client's existing plan does not cover items that are stored within a long-term storage unit. Of course, our expert team will help you identify any such gaps and provide recommendations on the best storage value coverage.
One of the most essential tips for long-term storage is to label every box!
So far, we've talked about how to ensure that your items are safe and sound within the confines of a long-term storage unit. But as far as essential tips for long-term storage go when it comes to quality of life, labeling your boxes is the most important one. You are definitely going to forget what is inside each box and may spend hours figuring out where the exact item you need is. Unless you properly label boxes, that is. Ideally, you will want to make a list of all the contents inside the box and stick it on the outside of the box. Alternatively, you can create a "master" inventory list and slap simple labels on each box. Either way, the main goal is that you can easily identify what each box contains without needing to rummage through it.
If you follow these essential tips for long-term storage to the letter, you will find that your storage experience will be safe and convenient at the same time. If you require any further information on storing your items for the long term, do not hesitate to contact Peasley Moving & Storage directly. We will be happy to help y

Everyone from the packers to the movers were awesome! They were all very professional and showed up when they were supposed to. would definitely use them again.
Let our team put together a comprehensive moving plan for you. Complete our simple free quote form or contact us at 1-208-375-0961.