Planning a move as a senior – the do's and don'ts
Moving presents a challenge, regardless of age. However, seniors, in general, have a harder time acclimating to this big change. Leaving a place where you raised children, laughed and cried, made memories – it is hard. Emotions weigh heavily, and physical limitations sunset years carry do nothing to make it easier. Fortunately, though, not everything is so grim. Wherever you go, memories will follow. A change, although a big one, will certainly improve your life. You'll be closer to family or to amenities that make living easier. If you decided to downsize, it will mean less maintenance and, therefore, more time for yourself. And, most importantly, with a well-thought-out plan and good organization, even the move won't be as challenging. So, here are some tips for planning a move as a senior to help you reduce stress and avoid common obstacles.
Start planning a move as a senior well in advance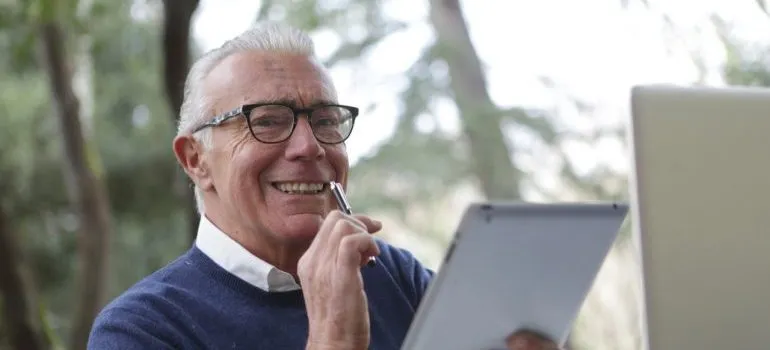 Once you've decided to move, the hardest part is out of the way. However, now comes the tedious part: planning and organizing. This is a time-consuming process. Therefore, it's imperative to start as soon as possible. Ideally, you want to start planning the moment you make a decision. An amazing way to do this is:
Draft a basic plan. You don't have to go into too much detail at first. It's enough to know how you'll approach the whole process.
Make a moving timeline. Set an approximate time and date of the move, to have a rough image of the schedule.
Decide how you'll approach the problematics. You'll need ample help if you want to breeze through the relocation.
With basics out of the way, you've laid a solid groundwork to build up your moving plan.
Don't try to keep everything in your head
Moving implies a lot of chores and decisions. Letting any slip your mind can only lead to unnecessary complications. The best way to avoid these is with a simple moving checklist. It is a logical extension of the previous point, and an excellent way to have every detail in front of you, at any given time. The most important thing here is: write down everything. And, we don't mean only moving-related stuff, but everyday tasks, too. It will help you organize your time efficiently, and use the least amount of effort.
Take time to rest and enjoy yourself
With the undertaking as demanding as moving, you might face the temptation to "cut the cord". To simply "get it over with" and push for the swiftest resolution possible. This is understandable but, also, wrong. At least partially, that is. Yes, you want your move to be swift – but not rushed. The latter only leads to overexertion and stress, both of which you want to avoid when moving. So, take it slow and easy. Allow yourself time to prepare physically and mentally for the upcoming change. In most cases, taking it slow will, actually, speed up the process. And, not to mention – make it much safer both for you and your belongings.
Don't try to do everything yourself
As mentioned, moving isn't something you should attempt on your own. Especially the part that involves heavy lifting. That said, be sure to notify family and friends in advance and ask for their help. It will make the process smoother, less risky, and even fun.
Hire movers…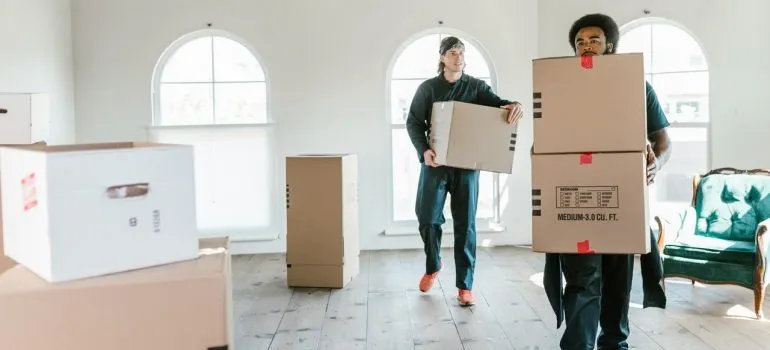 Your family and friends can help you tackle the move and make it a bit easier. However, if you want ultimate convenience and efficiency, you should hire one of the moving companies Boise offers. Trained professionals with ample experience can make your move virtually effortless. They can help you with every moving task or – they can take the entire process off of your backs. In other words: you'll handle the move without ever breaking a sweat.
…but don't do it rushedly
It's not important only to have movers for your upcoming relocation. It's important to have the right movers. Here, you're looking for two things.
First, a company that will offer a good balance of price and quality. This is best done by scheduling on-site estimates and comparing quotes afterward. And, second, you want a company with a set of services and solutions suitable for your situation. In other words, a company that will:
Help you plan the move and organize logistics;
Pack your belonging and provide necessary packing materials;
Offer professional furniture installation services;
Do all the heavy lifting;
Transport your belongings safely, and without unnecessary delays;
Help you unpack upon arrival;
Dispose of used packing materials;
Help you stage the furniture.
Some companies even offer help with decluttering. This can come in handy if you're downsizing, or if you want to speed up the whole process even more. This brings us to the next point.
Declutter to make your relocation smoother, faster, and cheaper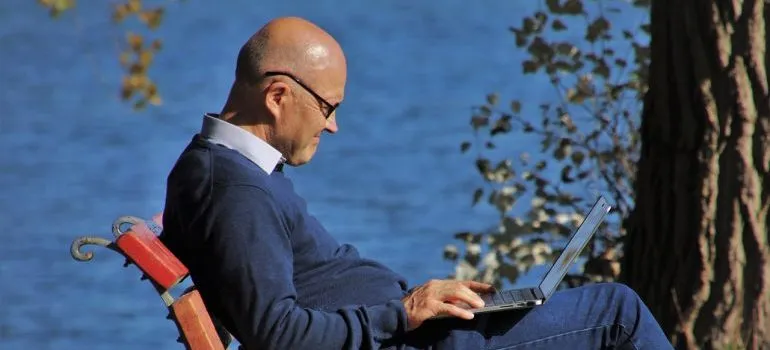 This! Decluttering is an amazing way to make your move more efficient – time, energy, and money-wise. Whether you're using a full set of moving services, or only freight shipping Boise moving companies offer, decluttering will help you:
Save time and energy, especially during packing;
Reduce the cost of the move. The fewer items you move – the lesser the cost.
Strengthen your moving budget. Your unused belongings can give you a good financial boost if you choose to sell them online or through a yard sale.
If there are some leftovers after an online or yard sale, consider donating to local charities. It's a great way to help someone in need while disposing of excess stuff.
Don't pack in a rush
After decluttering, packing won't be as demanding. The main focus here is to take it slow. Belongings you didn't dispose of are, in most cases, ones that you need for comfortable living, or ones that carry great emotional value. Therefore, you want them as safe as humanly possible. A good approach here is:
Take inventory. Similarly to the checklist, it will help you be more efficient and organized;
Based on the inventory list, get enough packing materials. Always get a bit more than you think you need.
Pack room-by-room. It makes loading, unloading, and unpacking much faster and easier;
Start with non-essentials, end with essentials;
Packing is the most tedious and time-consuming moving task. Therefore, be sure to clear your schedule, so you can dedicate yourself to the task at hand.
Planning a move as a senior isn't as challenging as people make it out to be
At a glance, planning a move as a senior can seem like a daunting task. Fortunately, it's anything but! When you make the first draft, pieces will start falling into place on their own. After that, it's only a matter of discipline and persistence. Since you already have a lot of life experience, this won't be too difficult. And, if you include family, especially younger members, it can also be quite fun!

Everyone from the packers to the movers were awesome! They were all very professional and showed up when they were supposed to. would definitely use them again.
Let our team put together a comprehensive moving plan for you. Complete our simple free quote form or contact us at 1-208-375-0961.