Packing and moving family heirlooms – do's and don'ts
Many people become anxious when they need to move fragile and valuable items, such as their family's heirlooms. We have to say we understand all of you. Mistakes can happen during the move if you are not being careful enough. And, as a result, you might end up with a broken vase your grandmother left you. Luckily, it doesn't have to be this way. Relocating from one place to another shouldn't raise your stress levels. With the help of reliable Idaho moving companies and the tips on packing and moving family heirlooms we have listed in this guide, your move will be swift and simple. So, if you want to find out how to keep your family's valuables safe and secure during the move, make sure to keep reading.
What are the main challenges of packing and moving family heirlooms to another place?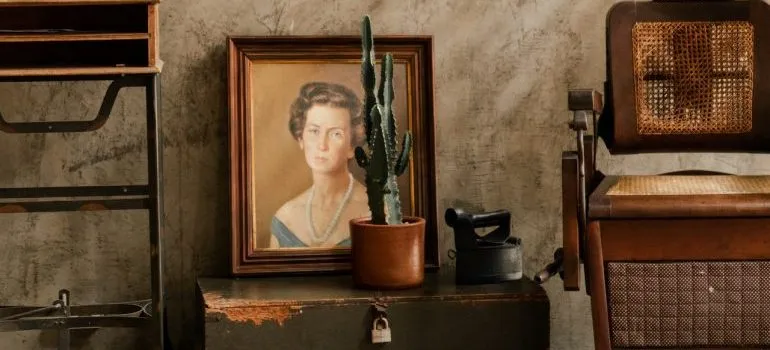 Almost everyone owns items that have passed from one generation to another. Although some of them are pricey, this isn't the most important thing about them, the reason why we want to keep them. Family heirlooms are priceless and non-replaceable. They were passed on by our loved ones. The least we can do is do our best to keep them safe and secure while they are in our possession. But how can you do that when you are in the middle of a relocation?
One of many things that make moving family heirlooms challenging is that these items are, in most cases, fragile. They need to be handled with the utmost care to avoid any damage. Because of this and many other reasons, you should consider putting some of the best movers Star ID in charge of your upcoming relocation. Experts will know how to move them from point A to point B without a single problem.
Simple steps for packing and moving family heirlooms problem-free
If you have been reading our blog carefully, then you already know that food shouldn't be moved, big items need to be disassembled before the relocation, and pianos need to be moved only by professional piano movers Boise. But, what about family heirlooms? Are there any tips and tricks that can make this move simpler? The answer is yes and you can learn about all of them in the following text.
Find the time to plan the entire process
Although packing and moving family heirlooms might seem like an impossible mission, it really isn't. In fact, there are many similarities between this type of move and the move of fragile items, or antiques. For example, for all of these types of relocations you need a good plan.
Even if you need to move in a hurry, you should still make a last-minute checklist and follow it. You should write down every single task that needs to be handled before the big move. By doing this, it will be much easier for you to stay on the right track even if you have a tight deadline. Create a good moving plan and you will be one step closer to moving successfully and problem-free. It is as simple as that.
Prepare your family's heirloom for packing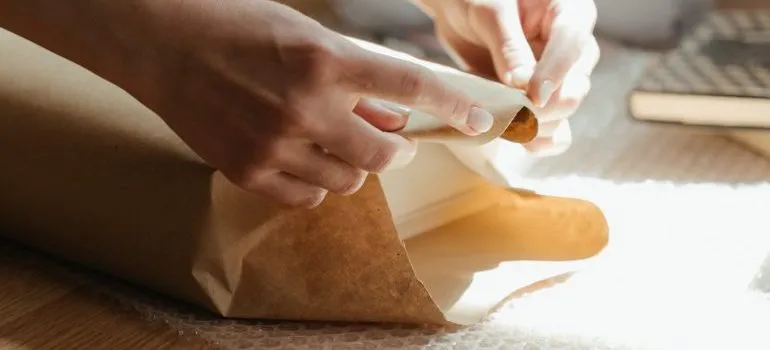 No matter what item you want to move or store, it is important to prepare them for this process. You can't just throw them in a box and hope nothing will get damaged. Instead of doing this, consider going through the following steps.
Make sure all of your heirlooms are clean. Wipe off the dust, clean your silver, and old textiles. All of your belongings need to be clean before you place them in boxes.
Create an inventory list. Because family heirlooms are so precious, you should write all of them down. Make an inventory list to see if all of them have arrived at your new address.
Take photos of all possessions. In case some of them get damaged during the move, you will want to have a way of proving it. Although we hope nothing will happen with your belongings, you want to be prepared for any scenario.
Implement certain packing rules to ensure a safe move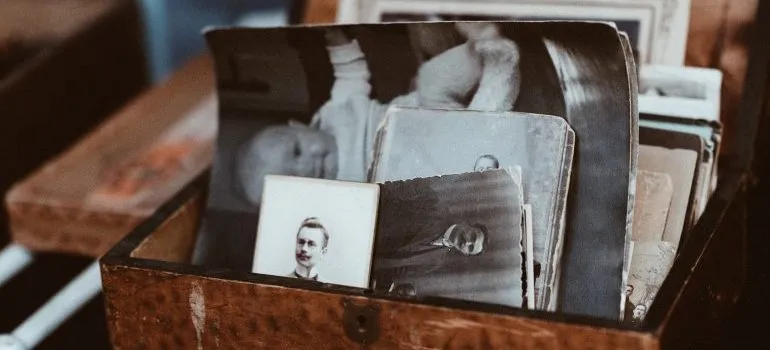 Do you want to move with nor problems along the way? If so, you will need to follow some of the best rules for packing and moving family heirloom. Don't worry, you don't have to look for them. Right here, we are going to list all packing rules you need to implement.
Use high-quality boxes. Try to find the best packing supplies for your family heirlooms. Only in they can keep your belongings safe and secure.
Cushion your boxes. If there are empty spaces in your boxes, fill them with foam peanuts or crumpled packing paper. This will prevent your item from shifting around.
Label boxes that contain fragile items. In most cases, family heirlooms are very delicate. You should label the boxes that contain them and let others know they need to be handled with extra care.
Be careful when stacking boxes. To avoid crushing contents, make sure to stack only lighter boxes on top of the heavy ones. Doing this is a must.
Keep the most valuable items with you. Did your grandmother leave you her wedding ring? Or maybe you have a valuable neckless that belonged to your great grandmother? In case you own items like those, keep them next to you. Don't pack them with your other stuff.
When in doubt, let experts pack and move your family's heirlooms
As you can see, packing and moving family heirlooms isn't an impossible mission. But, if you think you won't be able to handle this task on your own, we will gladly help you out. Simply determine the number of movers you need, give us a call and relax while we take care of everything. With Peasley Moving and Storage, any move can be simple and enjoyable.

Everyone from the packers to the movers were awesome! They were all very professional and showed up when they were supposed to. would definitely use them again.
Let our team put together a comprehensive moving plan for you. Complete our simple free quote form or contact us at 1-208-375-0961.