How to determine the number of movers you need?
So you want to know how to determine the number of movers you need?  The number of required professionals is one of the most important factors that will be determining your relocation cost. So if you want to calculate your moving cost and set your budget you need to know all variables in advance. In the next article, movers Boise will show you how to calculate everything and what you can do to decrease the number of required movers, thus lowering your moving cost.
The number of moving pros you need depends on many aspects
First of all, it is important to understand that there is no magical formula that will help you to precisely determine how big of a moving crew you need.  Every home is different, and the number of people required for the job depends on many factors. First, you need to analyze the size and content of your inventory.  It is not the same when you are moving your personal items and when you are moving a complete home with all the furniture.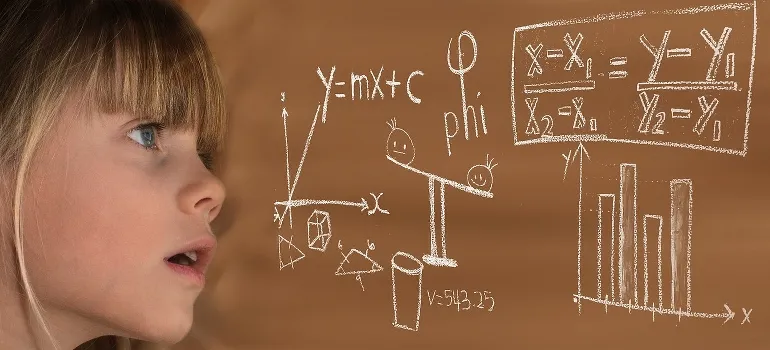 Next, you need to consider the length of your move. Long distance movers Boise will use more workforce than local movers. Also, it is not the same when you are moving a ground-level home and an 8th-floor apartment. However, you can take an average home and use it to closely determine how many people your movers in Boise will need to bring in order to ensure a safe and stress-free relocation.  Here are the examples:
Smallest 1 bedroom apartments – you will need 2 movers and approximately 4 hours of work
1-2 bedroom apartment – you will need 2-3 movers and approximately 5 hours of work
2-3 bedroom home – you will need 3 movers and approximately 6 hours of work
3-4 bedroom home – you will need 3-4 movers and approximately 8 hours of work
4 and up bedroom home – you will need 4 movers and approximately 10 hours of work
Other factors that affect how many movers you need
As we mentioned above these are just guesses. The number of required professionals cannot be precisely determined this way so what are the other things to consider?
How many items you have to relocate?
If you plan to declutter, how will you remove your excess items?
Will you ask your movers to pack your items or you will do it on your own?
Are you planning to disassemble your furniture on your own or you are hiring movers for this?
Do you have any exceptionally large and heavy items that only piano movers Boise can move?
The number of required moving experts depends on the amount of your stuff
The number of items you have to move is closely related to the number of moving professionals your residential movers Boise will need to send to your premises. As you probably already know, some people do not own furniture. And they always move to a furnished home. So when they move, they only have a few boxes with clothes, books, and similar personal items. On the other hand, if you are moving to a home of the same size but you own everything inside and you want to move everything with you, you will need a significantly larger moving crew.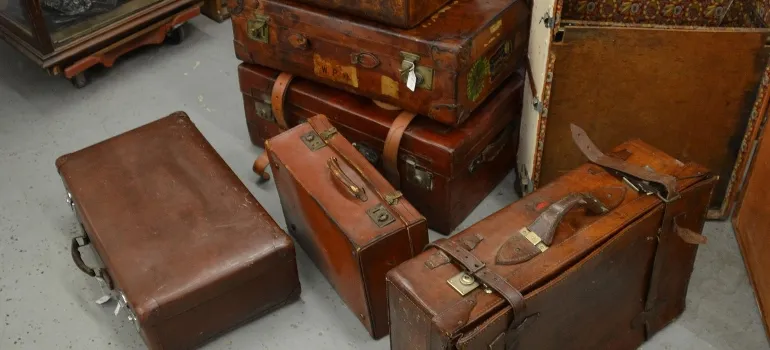 Declutter to decrease the number of needed movers
One thing that can help you to decrease the number of needed professionals is decluttering. The more items you remove before the move, the fewer movers you will need. However, depending on the scale of your decluttering process you will maybe need to hire a professional junk removal service. So that can diminish the benefits of decluttering. At least when it comes to the money you save on smaller moving crew. If you want to feel the benefits of decluttering, you will need to organize everything on your own.
Pack on your own if you want to hire a smaller moving crew
Packing is probably the most difficult part of the moving process. It is hard for you, as well as your movers. So if you decide to hire a professional packing service, the moving company will probably have to send a few more hands to speed up the process. That is another factor that affects the number of professionals you need.  Of course, if the price of your move is the most important to you, you can avoid this by packing on your own. In that case, be ready to do some physical work.
Hire movers to disassemble your furniture
Another important thing that can affect how many moving pros you will need is your furniture. Or disassembling it, to be exact. Disassembling furniture is a  complicated process that requires not only adequate tools and knowledge but also a pair of helping hands. If you do not have any of that, you will need to hire professionals. Moreover, hiring movers to disassemble your furniture is a good way to avoid damage to your items and injury. So this is something that we certainly recommend.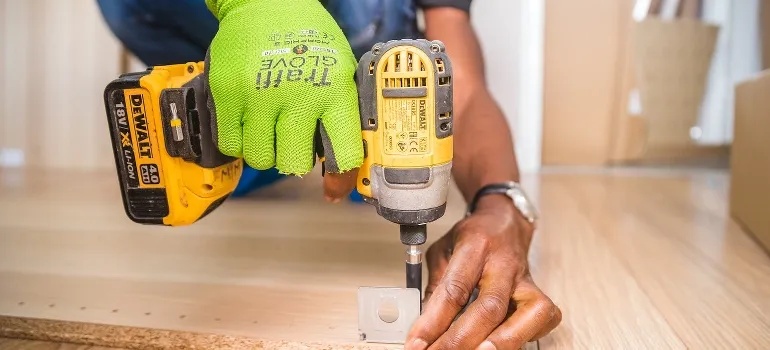 You will need help if you have to move a piano or a heavy safe
Besides furniture, which is usually the most difficult to move in one home, some people own items that can create even more problems. Of course, we are talking about pianos, pool tables, hot tubs, heavy safes, and similar items. Not everyone owns one of these items. But if you do, you will have to count on an increased number of required people.
Start your planning today
This is how to determine the number of movers you need. Of course, these are just examples. Compare them to your situation and use this information to calculate your moving cost.

Everyone from the packers to the movers were awesome! They were all very professional and showed up when they were supposed to. would definitely use them again.
Let our team put together a comprehensive moving plan for you. Complete our simple free quote form or contact us at 1-208-375-0961.