Last-minute moving checklist
Last-minute moving is always hectic. You might be struggling to keep your head afloat in the sea of things to do. However, most of the time it is not really quite that difficult as it may seem. By organizing your efforts, you can reduce the stress and keep your mind at one task at a time. You will definitely need to look for movers Star ID as doing a DIY move as a last-minute one is all but impossible. There are several more critical tasks that really need to be in your last-minute moving checklist. We are going to go through all of them in this article.
The most important tasks for your last-minute moving checklist!
Here is the shortlist of all the most important tasks to put on your checklist:
Contact professional mover as soon as possible
Get packing supplies and cardboard boxes
Declutter while packing!
Add "ask friends for help" in your last-minute moving checklist
Transfer your utilities, medical records, and school records
Inform family, friends, and neighbors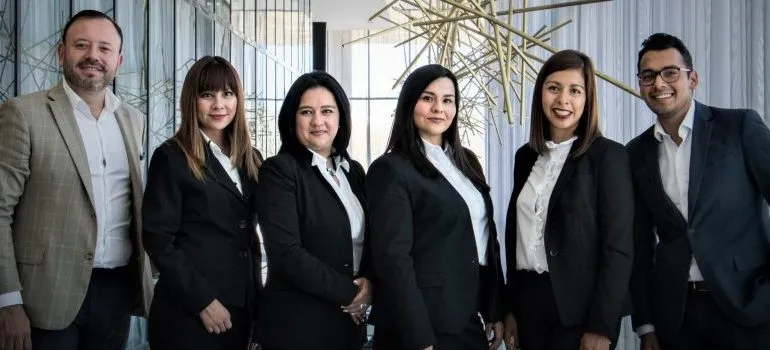 Contact professional mover as soon as possible
This really needs to be the first thing that you do. You will need help with your move and professional movers are the guys to call. So go online, do a quick search of Idaho moving companies, select a few that you like, and start contacting them. If you are relocating in the middle of the moving season, it might be difficult to get the exact moving date that you want. That is why you need to start calling immediately. The more companies you call, the greater the chances that one of them will be able to move you within your desired timeframe.
You will, however, not have much room for negotiation. But you don't want to say "yes" to everything, either. You need to keep a cool head and sound just like you have all the time in the world to move. If you sound desperate, that might prompt some less scrupulous moving companies to take advantage of you and your situation. Also, never go with only the online estimates, insist that they send someone over to do a proper, in-house, estimate. That way, there will be no nasty surprises down the line.
Get packing supplies and cardboard boxes
On short notice, your best bet for obtaining the boxes is either your moving company or a local store. But do take at least an hour from your schedule to visit your local stores and ask if they have some to spare. Usually, you will visit stores until you have all the boxes that you need. But last-minute moving means that you will not have time for that. But it is always wise to try and cut down on the costs. Every bit helps. As for the packing materials, you may want to ask your movers about what exactly is it that you need. Packing tape, peanuts, and paper, some bubble wrapping, that sort of thing. It all depends on what you have to pack. But you will need some, so plan a trip to the store.
Also, if you have any items that are notoriously difficult to move, such as a piano, notify your movers immediately. Piano moving can take quite a bit of time if the piano is especially delicate, and may require special considerations. Make sure that your piano movers Boise have as much information as possible before they come to relocate it. Other than that, you will need to do most of the packing on your own. If you really do not have time for it, you can always hire packing services from movers, which will eliminate the need for packing materials and boxes, as well. But it does come with a price tag so your mileage may vary.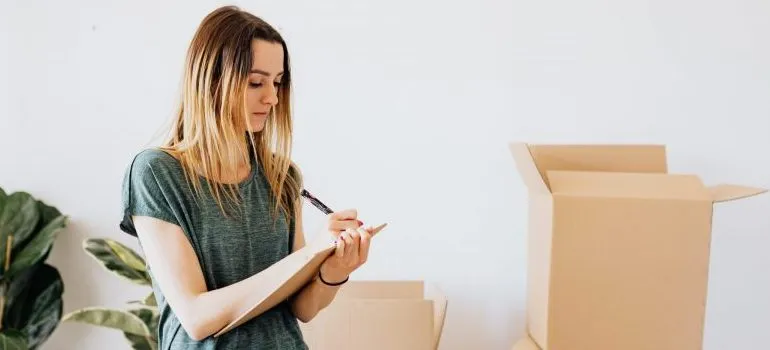 One of the tasks for your last-minute moving checklist – Declutter while packing!
Normally, the decluttering process is a slow one, where you deliberate on every item. You simply don't have the time for it right now. While in the process of packing, don't just pack everything mindlessly. The fewer boxes there are in the end, the cheaper your move will be. The best thing to do here is to just put an item that you are unsure of on the side pile. The same with items you are going to throw away. After you're done with packing the rest of your stuff, come back to these items and do a final pass before you pack or throw them away.
Add "ask friends for help" in your last-minute moving checklist
Your checklist tasks need to include asking for help. You are moving within a tight timeframe and you need all the help you can get. Asking for help the right way will ensure that you or your friends are not feeling bad about the whole thing. Make sure that you thank them properly later on, though.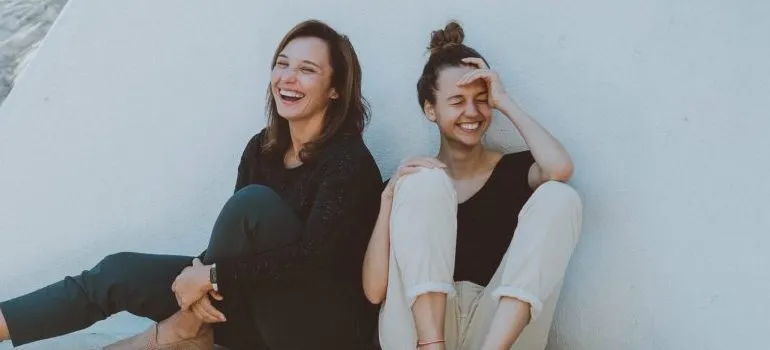 Transfer your utilities, medical records, and school records
You will need to make a lot of calls for this one. Luckily, most of these records are really easy to transfer but require some time. What you need to do is make sure that you at least start the process for utilities, medical records, and so on. Pay special care to the utilities, however. It is best to have them transferred sooner rather than later, so the best thing to do is to start with them. Don't neglect the others, too. You need to see what you can transfer online and what records you have to take with you. It might be really difficult (and costly) to have to go back to your old area just for these records.
Inform family, friends, and neighbors
Finally, you will want to inform everyone that is close to you that you will be moving. It may come as a shock to some of them so try to give them as much time to adjust as you can. While you're informing them, you might as well do the whole "two-birds-one-stone" thing and ask them for help.

Everyone from the packers to the movers were awesome! They were all very professional and showed up when they were supposed to. would definitely use them again.
Let our team put together a comprehensive moving plan for you. Complete our simple free quote form or contact us at 1-208-375-0961.